Yellowstone spinoff 1883 is officially in pre-production and coming soon to Paramount+. Taylor Sheridan's newest western comes as the flagship series — which stars Kevin Costner as sixth-generation patriarch John Dutton– sits at the top of the cable ratings.
1883 is a prequel that jumps back to the earlier days of the American west. There are some big names in the cast — including country music legends Tim McGraw and Faith Hill.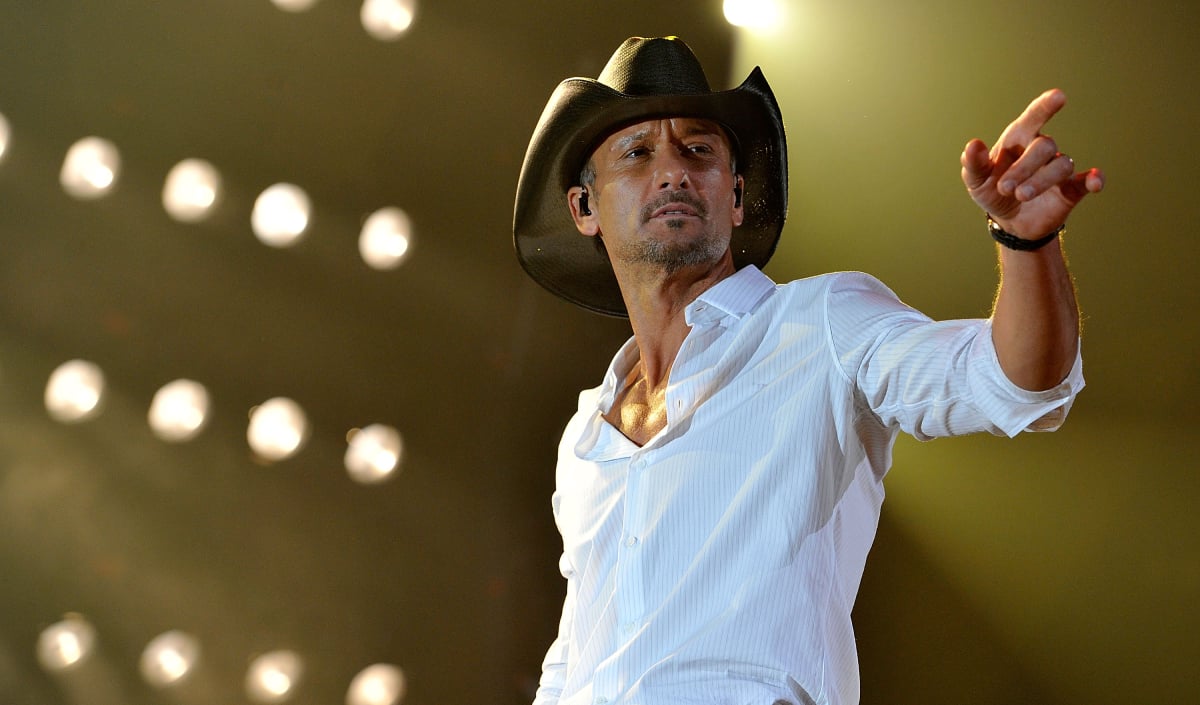 The 'Yellowstone' prequel is a 'retelling of Western expansion'
The Yellowstone spinoff 1883 will tell the story of early generations of the Dutton family as they migrate from Texas to Montana. According to the official Paramount+ synopsis, the series is taking a deep dive into Western expansion in the 19th century and one family's quest for their American dream.
"1883 follows the Dutton family as they embark on a journey west through the Great Plains toward the last bastion of untamed America," the description reads. "It is a stark retelling of Western expansion, and an intense study of one family fleeing poverty to seek a better future in America's promised land — Montana."
Two country music legends have been added to the cast
It was recently revealed that veteran actor Sam Elliott will play Shea Brennan, the lead character of 1883. The Oscar nominee has accumulated over 100 credits during his career, some of his most recent projects being The Ranch and A Star is Born.
The character — described as a "tough as nails, handsome cowboy with immense sadness in his past" — will reportedly be leading the Duttons and other settlers across the country to Montana.
Playing husband and wife James and Margaret Dutton will be real-life married couple and country music legends Tim McGraw and Faith Hill.
Does Tim McGraw have any acting credits?
Both McGraw and Hill have a number of hits to their name, but their acting credits are few and far between. McGraw has the most acting experience on his resume. His first credit came in 1997 on The Jeff Foxworthy Show, but the rest of his appearances have been in films.
Most notably, McGraw starred in The Blind Side with Sandra Bullock and Friday Night Lights with Billy Bob Thornton. He's also appeared in The Shack, Flicka, Black Cloud, The Kingdom, Four Christmases, Tomorrowland, and Country Strong.
Meanwhile, Hill has just two acting credits to her name — 2004's The Stepford Wives reboot and 2017's Dixieland.
Tim McGraw says starring in the 'Yellowstone' prequel is a 'dream job'
Both McGraw and Hill announced their casting news on their respective Instagram pages. McGraw told his 2.9 million followers that he can finally explain the beard he recently started to grow. McGraw described his character — the first Dutton family patriarch — as "truly a dream job."
"The Duttons are tremendous characters and it's so thrilling to be able to bring them to life," McGraw told Parade Magazine. "As a kid growing up riding horses, you think about dream jobs like this and I am just so excited to work with this amazing cast and crew."
Taylor Sheridan is focused on making the 'Yellowstone' story bigger
After signing his nine-figure deal with ViacomCBS earlier this year, creator Taylor Sheridan admitted he was getting a rare opportunity to expand the Yellowstone universe and tell a bigger story.
"As a storyteller, our job is to entertain first, educate second, and enlighten third. What we've done with Yellowstone is so rare to do," Sheridan told Outsider. "I was always fascinated when I came up with the story of Yellowstone about how do we make it bigger and expand it."
The plan for the prequel is to cover more than a century
Sheridan was very serious when talking about expanding the Yellowstone universe. He says that the plan for 1883 is to cover the entire 130-year legacy of the Dutton family.
"What an opportunity to witness the first Duttons to come to Montana," Sheridan said. "We see them when they were homesteading. When we say the Wild West, what that really means is a West beyond the reach of the rule of law. It really is the beginning of an empire before it was an empire."
The 'Yellowstone' creator also wrote the first episode of the prequel
Filming for 1883 is scheduled to begin in late summer 2021, and the pilot script is officially in the hands of the cast. Hill posted a photo of the script's front page with her name on it when she announced she had been cast as Margaret Dutton. The pic revealed that Sheridan wrote the pilot episode and is also directing it.
The expectation is that season 1 of 1883 will premiere at some point in the spring of 2022. But the Paramount Network has yet to confirm a date. We do know that when the spinoff does arrive, it will be available exclusively on streamer Paramount+.
Seasons 1 through 3 of Yellowstone are available on Peacock. Season 4 is expected to premiere in November 2021 on the Paramount Network.
Source: Read Full Article