You may know her best as Oprah Winfrey's BFF, but Gayle King is one of the most successful journalists in news today. King has co-hosted CBS' flagship morning program "CBS This Morning" since 2012 (via IMDb), and is known as the editor-at-large of "O, The Oprah Magazine." King's resume is so impressive that she was named one of TIME's Most Influential People in 2019.
While King is often praised for her tough manner and stoic demeanor on-air, she never thought she would be a journalist after she graduated from university. "I majored in psychology, so I never really intended to be in television," King said during an interview with USA Today in 2018. "I've always liked (and still do) listening to other people's problems and giving them unsolicited advice, and so I thought I would be good in psychology … but I got an entry-level position at a TV station when I was in college, and then I became hooked." King added that her career was started "by accident."
But changing career paths wasn't the only thing King did. As it turns out, she changed her name as well. Keep on reading to find out the reason behind her decision and what her real name is below.
Gayle King changed her name for aesthetic reasons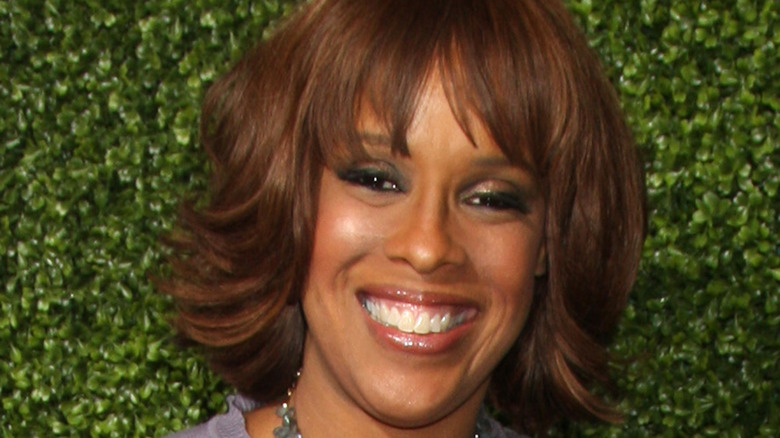 Gayle King, unlike other celebrities who've changed their names to be more recognizable, decided to change her name so she could write it in a whimsical way. According to Your Tango, she was born as Gail, but decided to replace the letters in her name so it would look better in writing while keeping the phonetics. "I liked making the loopy y in cursive," she explained. King may have changed her moniker for aesthetic reasons, but it also worked in her favor as she's become a recognizable name throughout the world.
King changing her birth name also proves her willingness to take risks — something she's done throughout her entire career, telling USA Today, "Don't take a foolish risk, but I think it's good in life to take a risk." She added, "Everybody can always get better. So, I'm never under any illusion that, despite the success that I've had, that there's never another rung I can climb on the ladder. I don't know what that is, but I think that there's always a way to get better and do better."
Source: Read Full Article