NBC just released its fall schedule, including This Is Us, SVU, Superstore and more.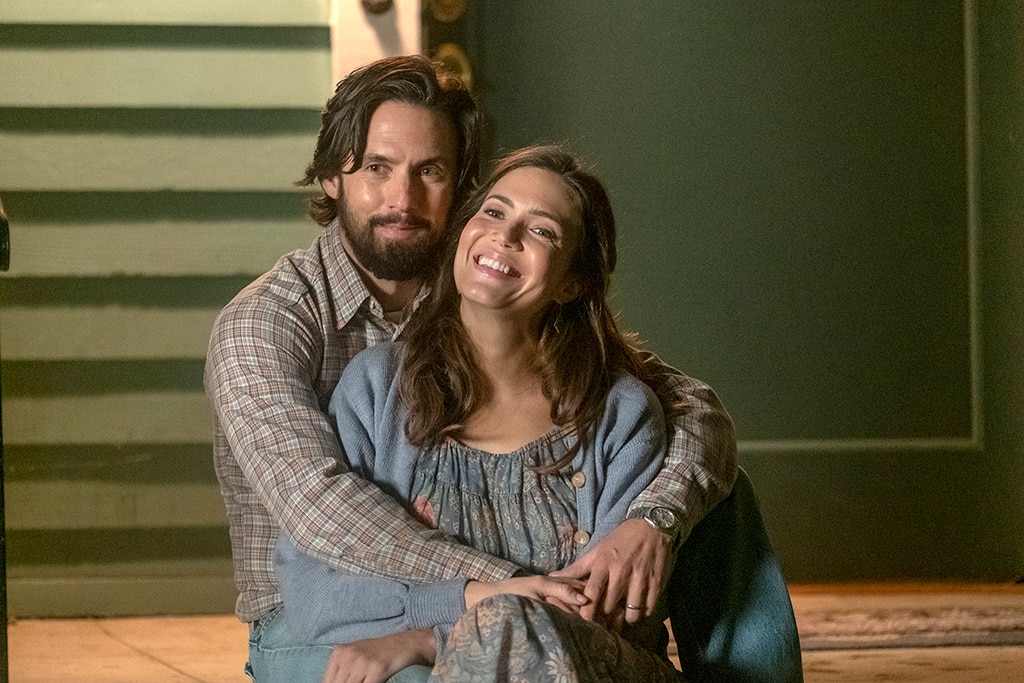 Mark your calendars because NBC is giving us the premiere dates we've been waiting for. 
While productions all over Hollywood have been delayed due to the coronavirus pandemic, NBC is still banking on having plenty of content for us this fall. We'll have to wait until November to get to watch some of our scripted faves, but November is still fall! 
While the new pandemic-shot comedy Connecting will premiere Oct 1., the first scripted series to return on NBC is Superstore, which premieres Thursday, Oct. 22. This Is Us makes its big return with a two-hour premiere on Tuesday, Nov. 10, followed by the Chicago shows on Wednesday, Nov. 11. Law & Order: SVU comes back on Thursday, Nov. 12 and The Blacklist premieres Friday, Nov. 13.
November is the new September, apparently! 
Both CBS and ABC have also released fall schedules, but their schedules did not include any scripted series just yet, since most shows are not yet back in production. NBC has a large slate of unscripted shows that will be arriving in September and October, including a new version The Weakest Link, hosted by Jane Lynch, which premieres Monday, Sept. 28.
Brooklyn Nine-Nine, Good Girls, Making It, Manifest, New Amsterdam and Zoey's Extraordinary Playlist will all return in 2021 along with new series Kenan, Law & Order: Organized Crime, Mr. Mayor, That's My Jam, Small Fortune, True Story, Who Do You Think You Are? and Young Rock. 
While NBC is the first to hand out actual premiere dates to its returning scripted shows, ABC and CBS have both announced plans to bring scripted shows back in 2020. Grey's Anatomy, Station 19, The Conners, The Good Doctor, Black-ish, S.W.A.T., and more previously announced fall shows will likely also arrive in November. 
Keep up with all the big premiere dates below! 
Trending Stories
The Bachelorette Finally Has a Premiere Date
Tom Cruise and Nicole Kidman's Daughter Bella Shares Rare Selfie
Miranda Kerr Reacts to Orlando Bloom and Katy Perry's Baby
The former NBC show returns on Peacock on Sept. 3. 
Season two premieres Sept. 4.
The new Peacock show, a YA drama about forbidden love from the BBC, will premiere Sept. 4.
Hilary Swank goes into space, leaving her husband (Josh Charles) behind in this Netflix drama on Sept. 4.
Ninja Warrior returns Sept. 7. 
Lamorne Morris' comedy series will arrive on Hulu on Sept. 9. 
Gabrielle Union and Jessica Alba will return to L.A.'s Finest for season two on Sept. 9.
Netflix's new musical comedy series arrives Sept. 10.
With a new host (Tyra Banks) and new COVID-related rules, DWTS will return on Sept. 14. 
Ellen returns for season 18 on Sept. 14. 
The Canadian drama stars Archie Panjabi as an investigator trying to determine what happened to a missing plane and it makes its U.S. debut on Sept. 17.
Sarah Paulson will make her debut as the villainous nurse on Sept. 18.
Season two of the beloved comedy premieres Sept. 18.
Kim Cattrall plays the matriarch of a rich Southern family who made their money on Christian TV. It premieres Sept. 21. 
Season four of the Fox hit will premiere Sept. 23 at 9 p.m., followed by the debut of I Can See Your Voice. 
ABC's big game show night returns Sept. 24. 
The conspiracy thriller based on the British series of the same name premieres Sept. 25. 
Season four of the anthology drama will premiere Sept. 27.
Family Guy, Bless the Harts, Bob's Burgers, and Family Guy will return Sunday, Sept. 27 beginning at 8 p.m. 
The new pandemic-shot comedy about friends connecting with each other in 2020 arrives Thursday, Oct. 1. 
The Walking Dead spinoff about coming of age in the apocalypse premieres Oct. 4. 
Fox's new event series, which follows a Homeland Cybersecurity team as they deal with a rogue and dangerous AI, premieres Oct. 6.
Ellen's gameshow will return Tuesday, Oct. 6.
The final seven episodes premiere Oct. 8. 
Relive the early days of the U.S. space program in this new NatGeo drama, premiering on Disney+ on Oct. 9. 
Season six of the Walking Dead spinoff premieres Oct. 11. 
The Bachelorette finally makes her debut on Tuesday, Oct. 13. 
The reality show, which had already filmed the upcoming 32nd season before the pandemic hit, returns Wednesday, Oct. 14 at 9 p.m. 
Season three makes its debut on Oct. 15. 
Season 12 of Shark Tank premieres Oct. 16. 
(E! and NBC are both part of the NBCUniversal family.)
Source: Read Full Article