Michael and Kathleen Peterson's blended family includes five kids whose lives come up in HBO Max's The Staircase. The series revisits Kathleen's death and the confusing murder trial of her husband, Michael.
Jean-Xavier de Lestrade first told the story in Netflix's true crime series The Staircase, a Peabody-winning series he began filming in 2004. HBO Max's version shares the same name, but is a fictionalized retelling of the events starring Toni Collette as Kathleen and Colin Firth as Michael. 
This time, the story centers around the Peterson family's emotional saga, including the toll Michael's trial took on his children. Meet their blended family and the actors who play them in the HBO series. 
Clayton and Todd Peterson are Michael's kids from his first marriage
Before Kathleen, Michael's first wife was Patricia Peterson. Together, they had two boys, Clayton and Todd. Dane DeHaan and Parick Schwarzenegger play the brothers in HBO's The Staircase. Both Peterson siblings believe Michael didn't kill Kathleen. 
Michael Peterson's adopted daughters Margaret and Martha Ratliff
Margaret and Martha Ratliff are Elizabeth "Liz" Ratliff's children. A friend of Michael and his first wife, Elizabeth died in Germany in 1985 from a cerebral hemorrhage.
According to attorney David Rudolf's (portrayed by Michael Stuhlbarg in the series) website, Liz was at the foot of the stairs leading to her second floor when she died, similar to Kathleen's body. Margaret and Martha were asleep upstairs when she died. 
Sophie Turner (Margaret) and Odessa Young (Martha) play the Ratliff girls in The Staircase. The sisters were part of Michael's family before he married Kathleen. Both girls believe Michael is innocent. 
Caitlin Atwater is Kathleen Peterson's kid
In the HBO Max series, Olivia DeJonge plays Caitlin, Kathleen's biological daughter with Fred Atwater. When Kathleen died, Caitlin was studying at Cornell University. 
Caitlin was one of the first to believe Michael could be responsible for killing Kathleen. At first, she told the press: "My mother and Mike had an absolutely loving relationship, and there is no way that either of them would ever wish any sort of harm on the other one." However, Caitlin's thoughts started aligning with the prosecution before the trial began.
Kathleen Peterson found dead in December 2001
Michael found Kathleen's body covered in blood at the for of stairs in their Durham, North Carolina, home in December 2001. According to the Netflix series, Michael called for help when Kathleen was still alive, but she was no longer breathing when he called a second time.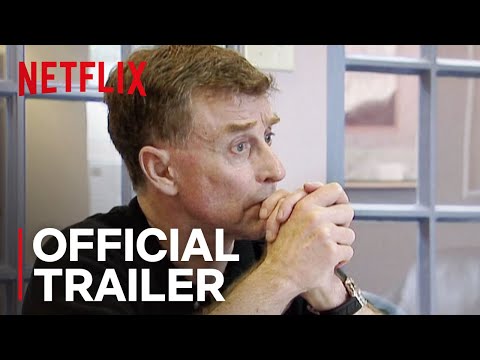 Medical examiners found seven deep lacerations on Kathleen's scalp. They ruled her death to be a result from blunt force trauma (via A&E). 
Michael Peterson was convicted of first-degree murder
Following a three-month trial, Michael was found guilty of first-degree murder on October 10, 2003. In 2009, T. Lawrence Pollard, Michael's attorney neighbor, filed a motion regarding the owl theory — he believed an owl injured Kathleen before falling down the stairs. 
As A&E recounts, Kathleen's wounds were consistent with an owl's talons. What's more, a microscopic feather was listed in one of the crime lab reports. However, Michael did not get a new trial.
In December 2011, the judge who oversaw Michael's case vacated his conviction due to "materially misleading" and "deliberately false" testimony. Michael got out of prison on December 16, 2011. 
Watch The Staircase on HBO Max.
Source: Read Full Article