Shemar Moore was a fan favorite on the popular series "Criminal Minds." Moore melted the hearts of millions as Derek Morgan, the strong and sweet agent of the Behavioral Analysis Unit (BAU). Moore left the CBS crime series in 2016, but fans still love to watch Morgan call Penelope Garcia his "baby girl." "Criminal Minds" ended in 2020, but the series remains popular, and some fans still wonder why Moore left the series.
Variety reported in February 2021 that a "Criminal Minds" revival is in early development at Paramount Plus. The news about a reboot created a frenzy with fans, who immediately started asking which "Criminal Minds" characters would return for the reboot, with Moore at the top of the list. Plus, fans are eager to see Agent Morgan reunited with the rest of the BAU after Moore left the show before the series finale. Perhaps his character could return to the fold? We have plenty of ideas for storylines he could take on!
But in the meantime, let's see the real reason Moore left "Criminal Minds" in the first place.
Shemar Moore wanted to lead a series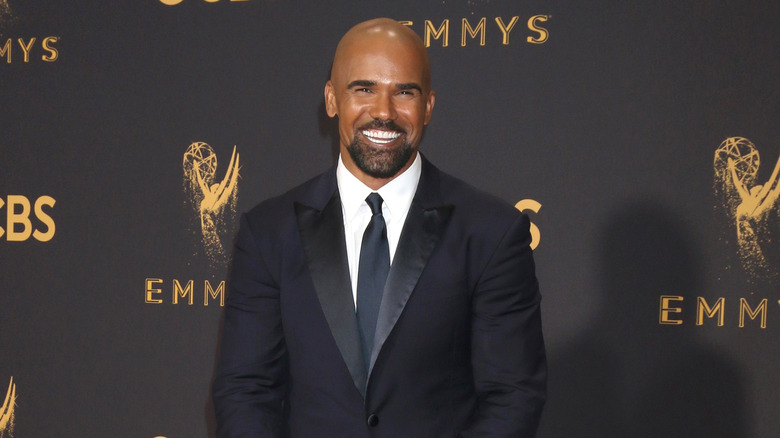 When Shemar Moore left "Criminal Minds" in 2016, he told TV Guide he wanted to "pursue other avenues of my life." Moore also said, "I'm just ready to grow. I just want to leap. And I don't know where I'm going to land…I'm not leaving to go be a big star. I'm not leaving to go make a bunch of money. … I just creatively want to be fueled and [am] excited to try new things."
Moore signed on to star in the CBS series "S.W.A.T." less than a year after leaving the BAU. But Moore told "CBS This Morning" that his role as Sergeant Daniel "Hondo" Harrelson on "S.W.A.T." was his dream job, and it appears he was inspired to be the lead on the series. During a 2017 interview with "CBS This Morning" Moore said, "This is my dream job because I've always believed what I'm capable of. I'm really proud of with S.W.A.T. is that I get to be a leader."
During a 2018 interview with "CBS This Morning" he revealed his role on "S.W.A.T." inspired a new eagle tattoo. Moore said, "It's an achievement to be the lead of such a powerful show, 25 years in the game. To get this opportunity, I'm so grateful. But the eagle in my own personal life, it just represents how high you can soar, how high you can fly." 
Source: Read Full Article