Before its 15-year run on CBS came to an end, "Criminal Minds" was the vehicle that skyrocketed the careers of several of its cast members. Sure, we were familiar with Thomas Gibson and Mandy Patinkin, and we had seen AJ Cook as the grief-stricken Kimberly Corman in "Final Destination 2," Paget Brewster as Kathy on "Friends" and Shemar Moore with several hit movies under his belt—"The Brothers," "Diary of a Mad Black Woman." But add Matthew Gray Gubler and Kirsten Vangsness to that mix and you have the recipe for a hit show. "Criminal Minds" seamlessly became a juggernaut for CBS, pulling in millions of viewers every Wednesday night.
The procedural drama wasn't without its troubles. The core cast got a major stir when CBS fired both Brewster and Cook. The pair later came back. Subtle shade led fans to believe Shemar Moore's 2016 departure had something to do with some behind-the-scenes troubles with fellow actor Thomas Gibson. (The "S.W.A.T" actor maintained that he left to pursue other creative outlets). Gibson was let go that same year after a confrontation with production, per Variety.
With all the highs and the lows and darn near two decades on air, we forget that there were also several notable guest appearances from our fave actors on "Criminal Minds." Some went on to become underwater superheroes, others hailed from a galaxy far away, while others have been the subject of endless nightmares for years. 
James Van Der Beek played a religious serial killer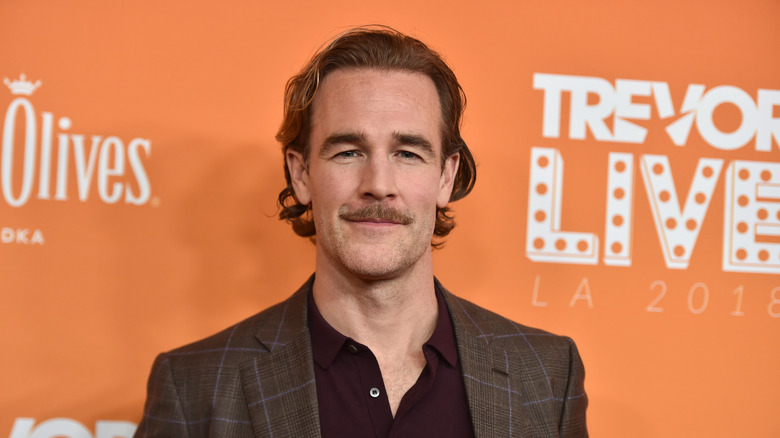 He may have stolen our hearts as beloved teen heartthrob Dawson Leery in "Dawson's Creek," but James Van Der Beek showed he is more than just a pretty face when he took on not one but (technically) three separate characters on "Criminal Minds." In the two-episode stint, Van Der Beek played Tobias Hankel, a serial killer with dissociative identity disorder. Per ScreenRant, his mind split and he adapted the personality of his father (who Tobias killed) as well as archangel Raphael, whose self-proclaimed role in society was to bring order by punishing those he deemed as greedy.
While all of Van Der Beek's scenes on the show were phenomenal, it wasn't until he kidnapped beloved boy genius Dr. Spencer Reid when the audience got to see him switch between the three personalities. Sure, the scene where Dawson tells Joey to go figure out her feelings for Pacey was great acting and absolutely meme worthy, but his embodiment of Tobias, Charles, and Raphael was on another level. "It was challenging, Van Der Beek said to TV Insider of the role. "It was something I had never done before. So there's that feeling of walking a high wire."
Performance aside, Van Der Beek's bout as Hankel also led to a crucial plot point in the series, as Dr. Reid started using dilaudid, a drug that Hankel had given him to dilute the pain the Charles personality was inflicting. 
If you or someone you know is struggling with mental health, please contact the Crisis Text Line by texting HOME to 741741, call the National Alliance on Mental Illness helpline at 1-800-950-NAMI (6264), or visit the National Institute of Mental Health website.
Jane Lynch is practically a member of the BAU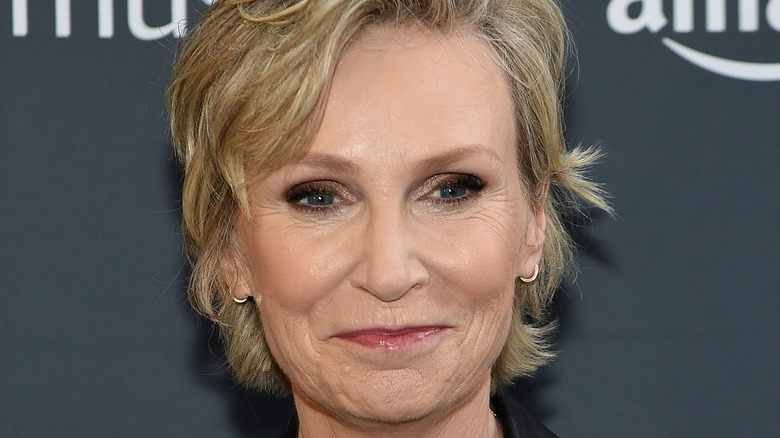 Perhaps no other guest star has tugged on "Criminal Minds" fans' hearts the way Jane Lynch has as Diana Reid, Spencer Reid's mother who was diagnosed with schizophrenia. By the time the show ended in 2020, she was practically a member of the BAU having appeared on the show from the very beginning. The actor first showed up on the series back in the very first season in the finale episode and then again in the Season 2 opener, "The Fisher King Part Two" where the unsub the gang was chasing had been a burn victim who was previously treated at the same facility she was living (via Criminal Minds Wiki). 
Lynch went on to reprise her role multiple times throughout the series' 15-year tenure. There were several seasons where Diana didn't appear, but it wasn't because the show wasn't interested in her return. As showrunner Erica Messer told TV Guide in 2015, "We absolutely want her back. I've talked to Matthew about it. We've got to find a reason to bring her back because I don't want it to be unrealistic or just to have her. And we want to be able to use her well too." And regarding Diana's appearance in the final season, Messer teased to TVLine, "In some moments of clarity, she's able to be a really good Mom to Reid. It's a really beautiful way to bring them back together."
If you or someone you know is struggling with mental health, please contact the Crisis Text Line by texting HOME to 741741, call the National Alliance on Mental Illness helpline at 1-800-950-NAMI (6264), or visit the National Institute of Mental Health website.
Aaron Paul's history with troubled characters began way before Breaking Bad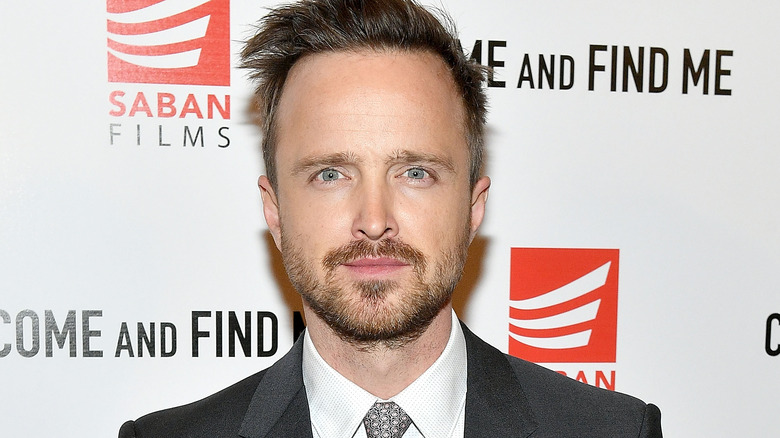 Long before we knew him as troubled Jesse Pinkman on "Breaking Bad," Aaron Paul played another troubled, ultra-broody character in the debut season of "Criminal Minds." Appearing in "The Popular Kids" as gothic outcast Mike Zizzo, Paul's "Criminal Minds" character was accused of having murdered a popular jock. The accusation made sense since there were satanic markings found at the crime scene and Zizzo was the self-proclaimed leader of the town's satanic cult, the Lords of Destruction. Long story short, he wasn't the guy. Just like Jesse Pinkman, Zizzo got to walk away scot-free, so kudos to Paul for always picking characters who escape the law.
Some years after he played, as one Reddit user described, "the coolest goth vampire heathen kid everrrrr" on "Criminal Minds," Paul became an Emmy-winning superstar with a Vitaminwater ad campaign and his very own "Breaking Bad" spin-off. Not too shabby.
Aubrey Plaza channeled her inner assassin as a sexy hitwoman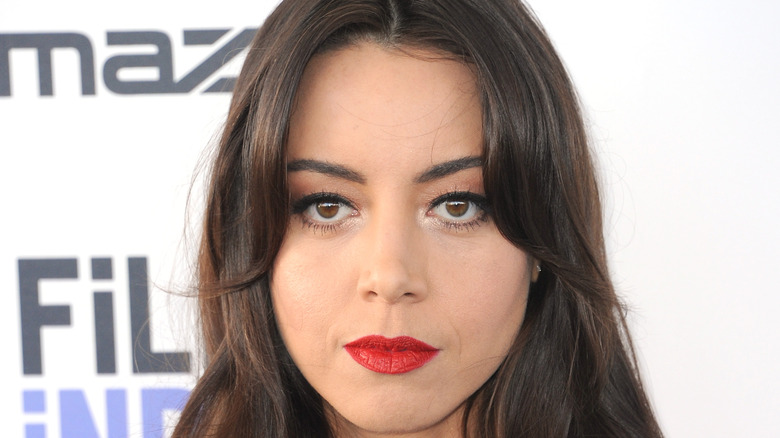 Mostly known for playing the sarcastic and unaffected April Ludgate on "Parks and Recreation," Aubrey Plaza showed that she can bring the drama when she played sinister hit woman Cat Adams in Season 11 of "Criminal Minds." Her first run-in with the BAU was such a mega hit that she made follow-up appearances in Seasons 12 and 15. While many fans absolutely loved watching Cat Adams and Spencer Reid's disaster romance, Plaza told TVLine that the role was less "fun" and more of "a good challenge." She also shared it was actually "Criminal Minds" star Matthew Gray Gubler who brought her on. 
"Matthew and I are friends and he sent me the script and said, 'I know this sounds crazy, but this is a really special episode and it involves my character and… would you read it?'" she recalled to TVLine. "I read the script and it's basically a 65-page psychological thriller…I thought playing that role would be really fun. There aren't many opportunities for me to play a psychopath that has planted a bomb in a restaurant and who's holding a gun under a table trying to kill an FBI agent. That's some juicy stuff."
Jason Alexander was nearly unrecognizable as Professor Rothschild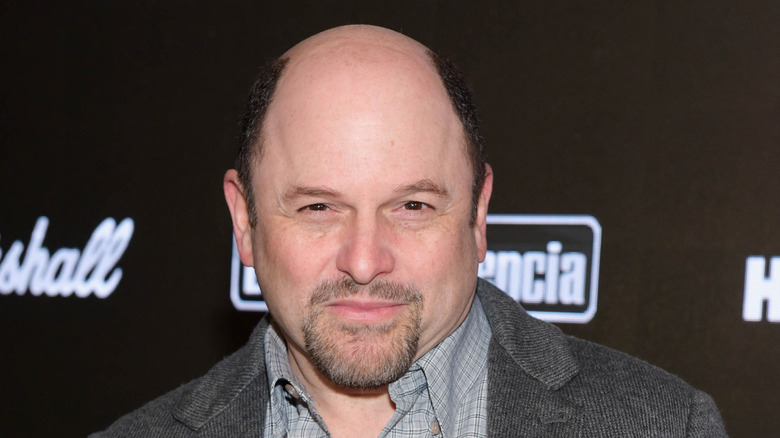 Another renowned comedic actor who went to the dark side, Jason Alexander really put the BAU to the test as Henry Grace on "Criminal Minds." His main goal was outfoxing agent Rossi and getting vengeance for his brother, whom the FBI vet had put away years prior. Unlike most unsubs who have to be tracked down and arrested, the "Seinfeld" alum's "Criminal Minds" character walked right up to Rossi and Reid and revealed that he had killed seven women. What's more, he stuck the team in, as Film Daily put it, "a deadly game of cat & mouse with the lives of a preschool teacher & her students on the line." So you know, not exactly a lighthearted episode that ended with a laugh-a-minute conversation at Tom's Restaurant.
But Alexander's dramatic chops weren't the only thing that had us glued to the screen. To fully embody the character of Henry Grace, the actor donned a luscious silver wig. 
"It was actually [director Paul Michael Glaser] that said, 'I really want to change your look,'" Alexander recounted to the Television Academy Foundation. "So he was the guy who said 'Let's do the Colonel Sanders, Buffalo Bill Cody hair thing and the goatee.' And that was really cool, and it allowed me to do some really interesting character choices."
Gavin Rossdale was a brooding rockstar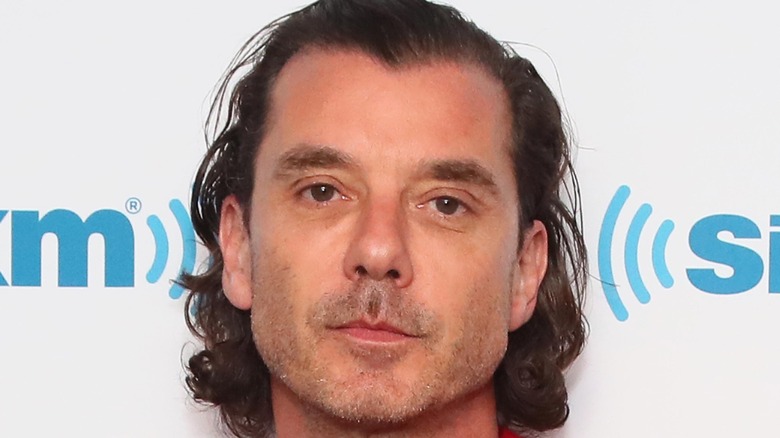 While Aubrey Plaza and Jason Alexander went a full one 180 for their appearances, Gavin Rossdale didn't do too much transforming for his season five guest appearance. The Bush frontman played a mysteriously broody and vampiric rockstar. When word got out that the real-life rocker would be on "Criminal Minds," Entertainment Weekly called it "an unusual combination." 
Rossdale's character, Dante, caught the BAU's attention when a string of murders happened to line up with his tour dates. Dante naturally came under fire and was called in for questioning by the FBI. When promoting the episode to MTV News, Matthew Gray Gubler teased, "He may or may not be [a killer]. He plays a vampiric sort of rock star who may or may not be killing people to hype his album."
This would not be Rossdale's last TV acting gig. He would go on to nab cameos in "Burn Notice" and "Hawaii Five-0." "So much of the time, I don't have the time to sign up for a TV show forever because of music," he told Collider. "So, when these things come up, like 'Criminal Minds,' 'Burn Notice' and this, it's just fun and challenging. I really enjoy it, and I take it seriously."
Amber Heard played a target of a stalker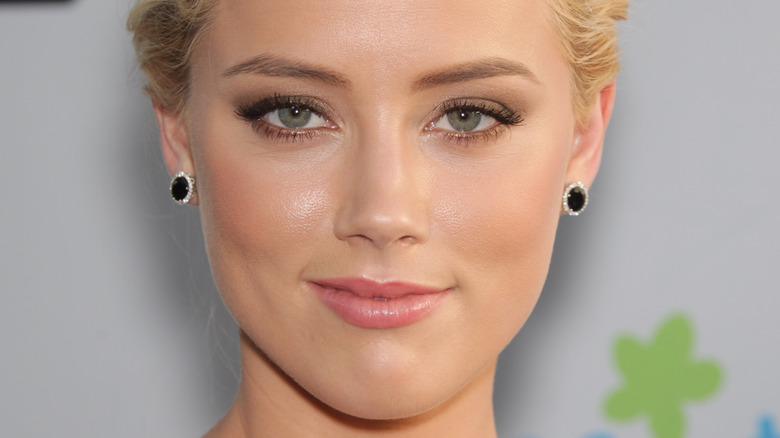 Another guest star who didn't veer too far away from their status in real life was Amber Heard in her role as rising star, Lila Archer. Long before she was one of Hollywood's most beautiful starlets and eons before her gig as Mera in the "Aquaman" franchise, Heard starred as up-and-coming actor Lila Archer in the procedural drama. Like Dante, Archer also had a devout stalker who was murdering "potential threats to her career," as Women's Health recounted. After her manager is killed, Spencer Reid is then assigned to be her personal bodyguard just in case the killer has the actor in their crosshairs, too. As if the situation couldn't have been complicated enough, sparks flew between Reid and Archer. The stalker does not get away with their crimes. Rather, the team discovered that Archer's ex-roommate was behind the murders in an effort to support the aspiring star.
And as for Reid and Archer's romance? That ended up fizzling out. As one fan put it on Reddit, "She was mentioned in a future episode by Derek and they kinda brushed it off. They remain friends but that's all their relationship is."
Cameron Monaghan was meant to be a villain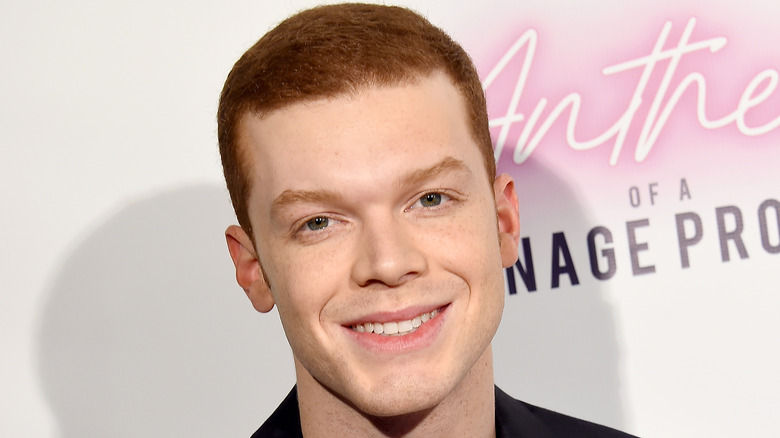 It seems like Cameron Monaghan's journey to be a creepy villain on "Gotham" was a long time in the making. Before he pulled double duty as the unsettling Valeska twins on the primetime drama, Monaghan played Jeffrey Charles in Season 4's "The Boogeyman." In the "Criminal Minds" episode, Monaghan's character began killing other kids after feeling neglected by his father, a guidance counselor at his school. His crime spree also involved keeping his victims' belongings as trophies, a move that eventually led his dad to realize who was behind the murders. Jeffrey's father attempted to cover for his child, but the BAU sniffed out what was going on. When they captured the young boy, he was about to kill another schoolmate — played by the one and only Elle Fanning. Needless to say, we like Monaghan way better as the introspective Ian Gallagher. 
He may have been just a kid at the time, but Monaghan's portrayal of a troubled middle schooler still had us looking at him sideways — even when he was tugging at our heartstrings in "Shameless" years later. As TV Insider put it, "It's always worse when a case involves kids. It's downright terrifying when the UnSub is a kid."
Frankie Muniz's performance will shatter your heart to bits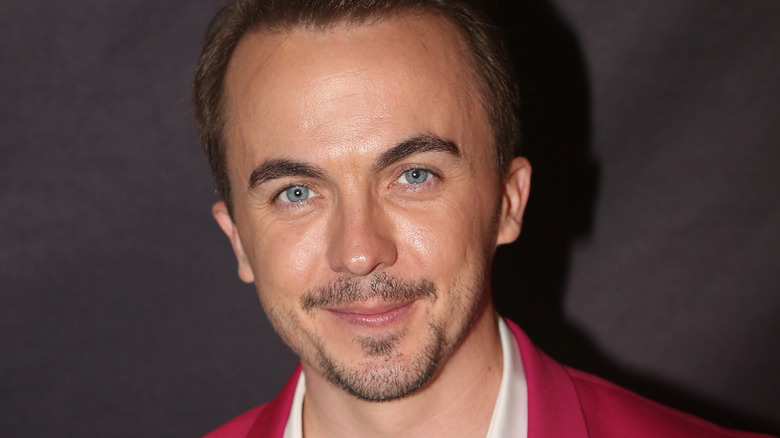 Losing a loved one is never easy. Having to witness the love of your life get brutally murdered can all but destroy you. Such was the case when Frankie Muniz played a comic book artist named Jonny McHale. Per the Criminal Minds Wiki, McHale and his girlfriend were attacked by a group of gang members one evening, and the incident resulted in her death. McHale was beaten severely, but survived to live with the harrowing memory of the incident. Months after the assault, McHale ultimately suffered from PTSD and ended up turning himself into a comic hero on the hunt for the bad guy — and murdering multiple people (and drawing pictures of the kills). The BAU eventually caught him and sent him to a psychiatric hospital. 
The "Malcolm in the Middle" alum delivered a performance that CinemaBlend described as "memorable" and Film Daily called "rock solid and one of the series best." As the latter outlet wrote, "While he has put his acting career on hold in order to pursue other things, 'True Night' is a showcase that if he decides to return to acting, then we should be putting him in more dramatic roles."
If you or someone you know is struggling with mental health, please contact the Crisis Text Line by texting HOME to 741741, call the National Alliance on Mental Illness helpline at 1-800-950-NAMI (6264), or visit the National Institute of Mental Health website.
Tim Curry spooked us all when he played the Prince of Darkness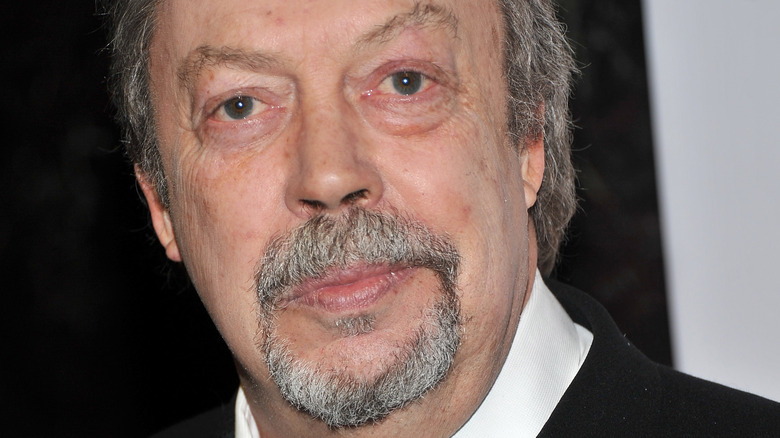 Maybe it was the wardrobe, maybe it was the makeup, or maybe it was the choice to play the Prince of Darkness as a cool and deliberate killer, but Tim Curry's stint on the CBS drama is easily one of the most unsettling portrayals of an unsub ever on the show. While "Criminal Minds" never shies away from igniting our deepest fears, Season 5's finale, "Our Darkest Hour," really had the nyctophobics reeling when they brought on "The Rocky Horror Picture Show" actor to portray a sadistic killer who prefers to do his crimes in the dark. Billy Flynn had a thing for cutting power circuits before burglarizing homes, murdering an entire family, and then leaving one victim as the traumatized witness. Sure, the team did eventually catch the Prince of Darkness, but not before he committed some more murder and kidnapping.
Billy Flynn stuck with fans and cast members alike. "I thought Tim Curry's character was just so…I love him so much in 'Rocky Horror Picture Show,'" series star Joe Mantegna told CinemaBlend, "then you see him playing this character with us, where he's the most disgusting human being in the world." Co-star Paget Brewster noted that Curry is "this lovely English gentleman" who morphed "into this creep" for the show. 
Tobin Bell traded in the creepy mask for the ick factor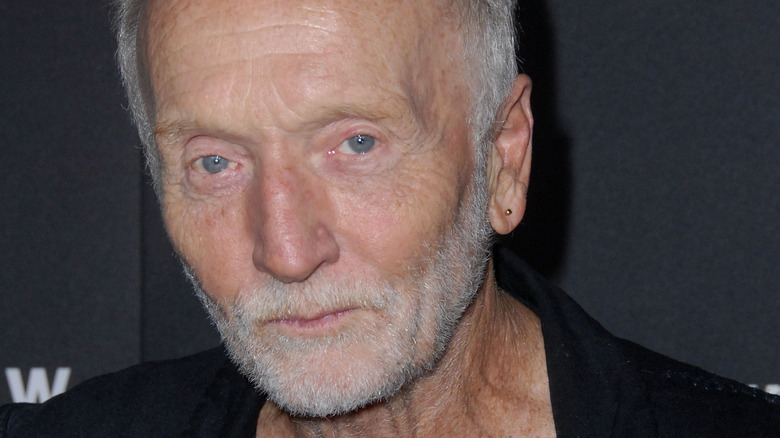 Speaking of bone-chilling, can we all agree that seeing Tobin Bell in any context will always bring us back to the eery dungeons of the "Saw" franchise? The horror film legend made an appearance — along with Adrienne Barbeau — in an episode that showed just how family dynamics can be extremely complicated. In the Season 9 episode, the FBI was called into a small town in West Virginia to investigate two murders, and wound up facing "a long-simmering feud between two families," per IMDb. While they were trying to solve the case, they found out that the family relations at play are deeper than they expected: It turned out the serial killer on the loose was a child from an incestuous relationship between Bell's character, Malachi Lee, and Barbeau's Cissy Howard. As TV Insider summarized, "A product of incest, this unnamed UnSub targeted members of his family."
Chatting with Icon Vs. Icon about his career in 2014, Bell described his "Criminal Minds" character as "an interesting guy" and noted that he seeks out "roles like that which have richness and diversity."
Robert Englund played a good cop, but he will always be Freddy Krueger in our eyes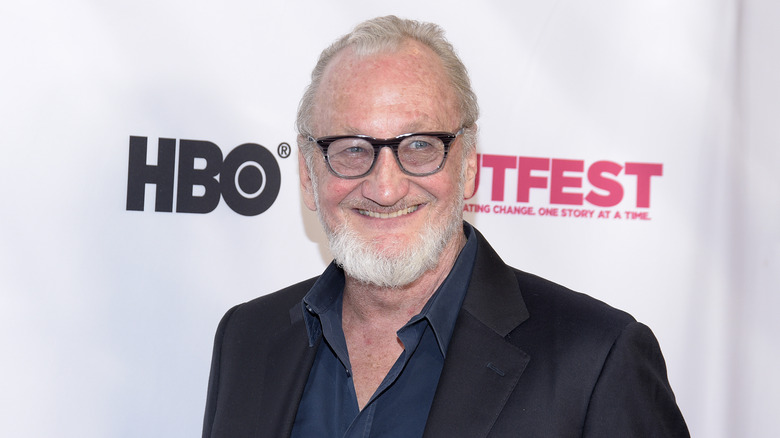 He may have played one of the good guys on "Criminal Minds," but honestly, Robert Englund will always haunt our dreams. The veteran actor who portrayed legendary ghoul Freddy Krueger in the original "A Nightmare On Elm Street" series traded in his bladed hand and iconic tattered sweater for glasses and a blazer when he appeared in Season 7's "Heathridge Manor." Englund stepped in the role of Det. Gassner, one of the officers working a series of curious ritualistic murders taking place in Oregon. "Sure, his role wasn't as intricate as the one played by 'Veronica Mars' alum Kyle Gallner in the Season 7 episode, but the creepy manner and the Halloween-esque feel of the episode make this gig a perfect fit for the actor," wrote CinemaBlend. "Who better to play that role?"
And the actor sure seemed to enjoy the experience. Talking to Den of Geek in 2017 about the evolution of his career, Englund said, "I'm getting to play the old cop getting ready to retire, like I did on 'Criminal Minds.' I'm getting to play a lot of roles, the old poacher, the old doctor, the old scientists. I don't think, if I hadn't done horror and I hadn't established myself as a horror genre star and stuck with it and been loyal to it, I would still be playing roles, at my age, this big and fun, with a lot of good dialogue."
Mark Hamill's stint as The Replicator was otherworldly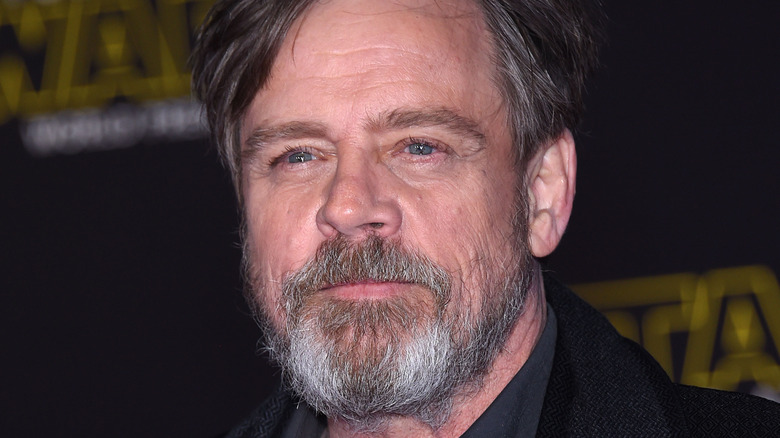 We love him dearly as Luke Skywalker, but we also love him — in a hair-raising, blood curdling kind of way — as the sinister serial killer The Replicator. Another unsub who was looking to thwart the A-team with an elaborately thought out plan of destruction only to falter at the last minute, The Replicator, whose real name was John Curtis, had a bitter history with some of the members of the BAU (per Insider). 
With an IQ of 172, Curtis was once a top-ranking FBI Special Agent, per Criminal Minds Wiki. But after his career took a nosedive, he ended up messing with members of the BAU and replicating (get it?) other crimes the team had already solved. As TVLine recapped, "it is determined that the BAU's stalker is John Curtis, a 'nice guy' G-man who also worked the bungled Amerithrax case in 2001, after which he got demoted and then was shuffled around the system." 
Curtis ultimately died in an explosion in the Season 8 finale, and Hamill tweeted right along with the episode. "I'm unconvinced!" he wrote. "Where's the body? You got it see you next season!!"
C. Thomas Howell understood the assignment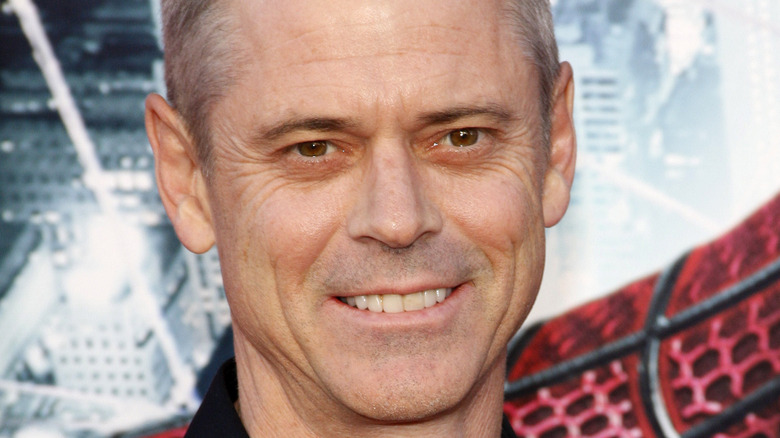 Last but certainly not least, one cannot have a roundup of the best guest appearances on "Criminal Minds" without mentioning C. Thomas Howell's incredible work as Hotchner's arch nemesis, George Foyet aka Peter Rhea aka The Reaper. He first made his appearance in the form of a letter, trying to forge a deal with the staunch leader of the BAU in which he promised to stop killing if the team stopped trying to bring him to justice. Hotchner, being a dedicated purveyor of justice, refused the deal—— a simple action with major consequences. 
The performance left an impression, to say the least. When 411Mania (via TV Overmind) asked "Criminal Minds" actor Thomas Gibson to choose his top guest star role, he went with the person who played his character's ultimate enemy. "Because I worked so closely with him, because we had a lot to do together, I'd say C. Thomas Howell playing the Reaper character was one of my favorites," Gibson shared. And in an interview with TV Insider, co-star A.J. Cook made sure to mention Howell's character when recalling some of the show's creepiest villains. "There was something about the Reaper too because it was so personal to all of us," she said, before going on to call him "such a great actor."
Source: Read Full Article