It's been a few months since Season 3 of "Temptation Island" ended, and fans are eager to learn when Season 4 will premiere. Unlike other reality dating shows that also take place on an island, "Temptation Island" is different in that couples are flown to Hawaii, but have to deal with temptations from "hot singles," which might threaten their relationships on the island. While the current series airs on USA Network, it is actually a revival of Fox's show of the same name from 20 years ago, per Vox.
Viewers who have tuned in to the previous seasons would note that the cast changes every season, with the exception of series' host, Mark L. Walberg, who has been on the show since Season 1. Though the show has captured viewers' attention for its unique concept and high drama, not everything has been smooth sailing. Per Variety, production on Season 3 was initially supposed to start in March 2020 in Maui, but was delayed until the summer due to the COVID-19 pandemic. Season 3 didn't premiere until February 16, 2021, per Screen Rant, and it's looking like the Season 4 premiere will be delayed as well. Here's the deal. 
Release date for Season 4 of "Temptation Island" hasn't been decided yet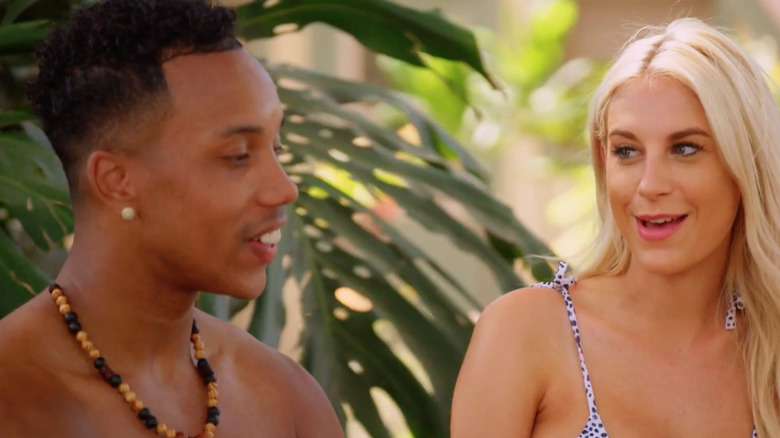 While the official premiere date for Season 4 of "Temptation Island" has not been announced yet by the USA Network, Screen Rant reports that the show has already begun production. Casting was reportedly held in May 2021, though the registration page is still up on the USA Network website for couples and singles, indicating that filming might not have commenced yet. This also means that the gap between Season 3 and 4 might be longer than originally presumed. Bustle noted that the space between the first two seasons was only six months. However, with the resurging Delta variant causing delays in other Hawaiian shows like "Love Island," Season 4 could be delayed as well.
Fans of the show shouldn't be too bummed about the delay, though; Bustle reports that the show could return to the network as early as October. The show could also follow in the footsteps of Season 3 and premiere in February 2022, which is what Screen Rant predicts. In any case, there will be new couples and drama for fans to obsess over in the upcoming season.
A familiar face will be back on Season 4 of 'Temptation Island'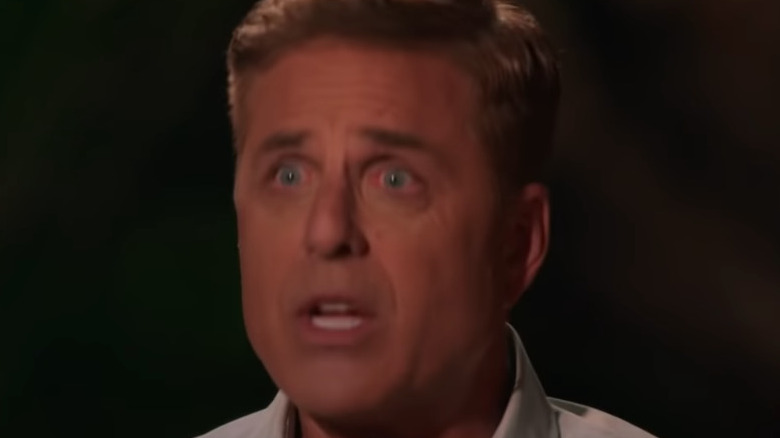 According to the USA Network website, each season of "Temptation Island" selects four couples who are "at a crossroads in their relationship" and have them relive their single lives on the island of Maui, where they live separately from each other with "sexy singles" to see where their heart lies in the end.
Since casting and production are still underway, not much is known about the new couples on Season 4 of "Temptation Island," but the application might give viewers a hint about what they can expect. For singles, the application states that the show is "seeking attractive, outgoing, and successful men and women" over the age of 21 to be "treated to an all-expense-paid luxurious tropical vacation." Couples, on the other hand, should be anyone over 21 who are in a "committed relationship, but NOT married or engaged" who will get to enjoy a "four-week luxury vacation in a tropical paradise."
While the couples who fit those criteria are still to be decided, Elle reports that the series' host, Mark L. Walberg will be back for the fourth season, which will be good for viewers who like familiarity.
Which couples are still together from the previous season?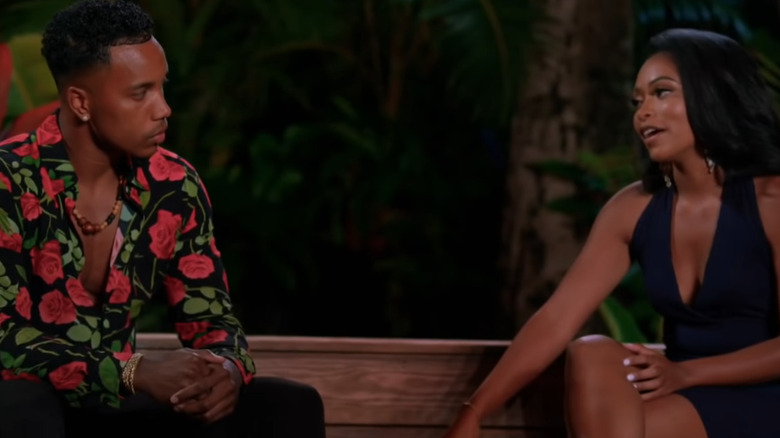 The premise of "Temptation Island" is to put strained relationships to the test and see if couples can resist temptation. Some couples have successfully stayed together, whereas others have gone their separate ways after the series ended. According to the Daily Metro, only one couple called it quits in Season 3 — and it all played out on camera. Erica decided to leave her partner Kendal after she found out he had something going on with Alexcys. But here's the twist — Alexcsy ghosted Kendal afterward because she found out that Kendal only picked her because Erica rejected him. Hey, maybe Kendal can join as a single on Season 4 now.
As for the other three remaining couples, Kristen and Julian got engaged at the end of Season 3 and are in the process of planning their wedding, per US Weekly. They have a wedding date set for July 24, 2022. Meanwhile, Chelsea and Tom are working through their relationship problems. The last couple, Erin and Corey, are still together even though Erin wanted to end their relationship on the island. However, the Daily Metro noted that Corey wrote on Instagram after the finale that their love "journey continues."
Source: Read Full Article