Costume and production designers of "House of Gucci," "Dune," "King Richard," "Shang-Chi" and "C'mon C'mon" will also join WrapWomen's annual event
(top left clockwise): Jacqueline West, Janty Yates, Katie Byron, Sharen Davis, Sue Chan, Tanya Seghatchian, Stacey Sher, Rachel Shane, Nina Yang Bongiovi, Nina Jacobson and Laura Berwick
Powerhouse producers Laura Berwick ("Belfast"), Tanya Seghatchian ("The Power of the Dog"), Nina Yang Bongiovi ("Passing"), Rachel Shane ("The Eyes of Tammy Faye"), Stacey Sher ("Respect") and Nina Jacobson ("Impeachment: American Crime Story") will join the "Producers Roundtable" at Power Women Summit 2021, the largest gathering of women in media and entertainment streaming on-line from Dec. 7-9.
In addition, costume designers Janty Yates ("House of Gucci"), Jacqueline West ("Dune") and Sharen Davis ("King Richard") will join production designers Sue Chan ("Shang-Chi and the Legend of the Ten Rings") and Katie Byron ("C'mon C'mon") for "Behind the Scenes & Below the Line."
UCLA's "Hollywood Diversity Report 2021: Pandemic in Progress," revealed that women made up 47.8% of film leads in 2020. But only 20% of key behind the scenes roles went to women according to the Center for the Study of Women in Television and Film at San Diego State University. During Power Women Summit, the producers, production designers and costume designers behind this year's top films and series will discuss how they are pushing for more inclusion behind the camera while sharing advice with the next generation of women in Hollywood.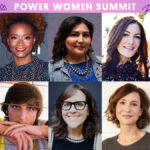 Laura Berwick is a partner and manager at the talent management company Berwick & Kovacik. Most recently, she produced the film "Belfast," written and directed by Kenneth Branagh starring Jamie Dornan and Judi Dench. Previously, she executive produced "All is True," the William Shakespeare biopic also directed by Kenneth Branagh, which was acquired and released by Sony Pictures Classics in 2018.
Brightstar co-founder Tanya Seghatchian is the producer of Netflix's "The Power of the Dog" by Jane Campion and executive producer of Peter Morgan's "The Crown." Prior, she brought the books to Heyday Films, developing and producing the first four "Harry Potter" films for Warner Bros and ran the British Film Institute /UKFC, where she invested in both Jane Campion's "Bright Star" and See Saw's "The King's Speech."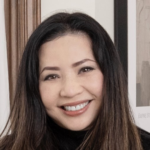 Nina Yang Bongiovi is the producer of "Passing" by Rebecca Hall. Alongside producing partner Forest Whitaker, Yang Bongiovi's additional credits include Ryan Coogler's first film "Fruitvale Station," "Songs My Bothers Taught Me" by Chloe Zhao, "Dope" by Rick Famuyiwa, "Roxanne Roxanne" by Michael Larnell and "Sorry to Bother You" by Boots Riley."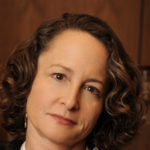 Nina Jacobson is the founder of the independent production company Color Force, with film credits including "The Hunger Games" franchise and "Crazy Rich Asians." Color Force has also produced television shows ranging from "Pose" to "The People V OJ Simpson: American Crime Story" and "The Assassination of Gianni Versace: American Crime Story." Most recently Jacobson produced "Impeachment: American Crime Story" and "Y: The Last Man."
Rachel Shane is the head of film and television at Madison Wells. She is also the producer on "The Eyes of Tammy Faye" starring Jessica Chastain, "The Thing About Jellyfish" alongside Reese Witherspoon, and "Genius: Aretha" starring Cynthia Erivo. Her past credits include the Academy Award-nominated "Hell or High Water," "21 Bridges" with Chadwick Boseman and Edward Norton's "Motherless Brooklyn" – just to name a few.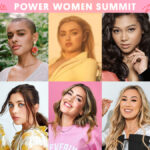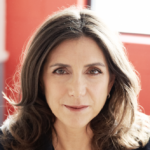 Stacey Sher has produced more than two dozen major motion pictures amassing nearly $2.2 billion at the global box office. Most recently, Sher produced the critically acclaimed Aretha Franklin film," Respect," starring Jennifer Hudson and the FX limited series "Mrs. America," starring Cate Blanchett. Her additional credits include Quentin Tarantino's "Pulp Fiction," "Django Unchained" and "The Hateful Eight;" Steven Soderbergh's "Erin Brockovich," "Out of Sight," "Contagion" and more.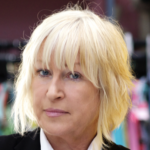 Janty Yates is an Academy Award-winning costume designer. Most recently she served as costume designer on Ridley Scott's "House of Gucci," with Lady Gaga and Al Pacino. Yates is a frequent collaborator with Scott having worked seven additional films with him including "Gladiator," "Hannibal," "American Gangster," "Body of Lies," "Robin Hood," "Prometheus" and "Exodus: Gods and Kings."
Costume designer Jacqueline West has earned Academy Award nominations for her work on "The Revenant," "The Curious Case of Benjamin Button" and "Quills." West most recently designed Denis Villeneuve's "Dune" with Timothee Chalamet, Jason Moma and Zendaya along withMartin Scorsese's "Killers of the Flower Moon."
Sharen Davis is an Emmy Award-winning and twice Academy Award nominated costume designer behind "Watchman," "Ray" "Dreamgirls," "Westworld," "The Help," "Fences" and "Django Unchained." Most recently Davis was the costume designer for "King Richard," starring Will Smith and Aunajnue Ellis.
Sue Chan is a production designer who most recently worked on "Shang-Chi and the Legend of the Ten Rings" for Marvel Studios. Her previous design credits for film include "Where the Crawdads Sing" for Sony Pictures, "The Half of It" for Netflix, "Shirley" for Killer Films." Her series credits include "Patriot" season 2 for Amazon Studios, "The Grinder" and "Weird Loaners."
Katie Byron most recently served as the production designer for A24's "C'mon C'mon" starring Joaquin Phoenix. Her additional includes Olivia Wilde's "Booksmart" and upcoming 1950's thriller "Don't Worry Darling," Janicza Bravo's "Zola," Tara Miele's "Wander Darkly" along with television series such as IFC's "Documentary Now" and the FX series "A Teacher."
About Power Women Summit
The Power Women Summit is the largest annual gathering of the most influential women in entertainment, media and technology. The event aims to inspire and empower women across the landscape of their professional careers and personal lives. This year's PWS provides three days of education, mentorship, workshops and networking around the globe – to promote this year's theme, "Represent."
To register for a pass: https://www.thewrap.com/power-women-summit-2021/
Sponsors include Lifetime, Amazon, Lionsgate, Loeb & Loeb and Sony.
For more information on WrapWomen and sponsorship, please contact [email protected]
Source: Read Full Article