No shade from Captain Glenn Shephard, but he shared why he thinks viewers embraced Below Deck Sailing Yacht Season 2 but not season 1.
He observed big differences in how the crew worked together, despite both seasons have a fair share of drama and heartbreak. "I think a lot of people feel, and I agree, that this season there was a lot of craziness, there's a lot of romance, there's a lot of flirtation and stuff like that," he said on the crew's Instagram Pita Party. "But the biggest thing is, I loved the guys from the first season, nothing against them. But this one is more positive. The energy is more positive." But it wasn't just a good vibe, Shephard described why this crew seemed to stand out more than last year.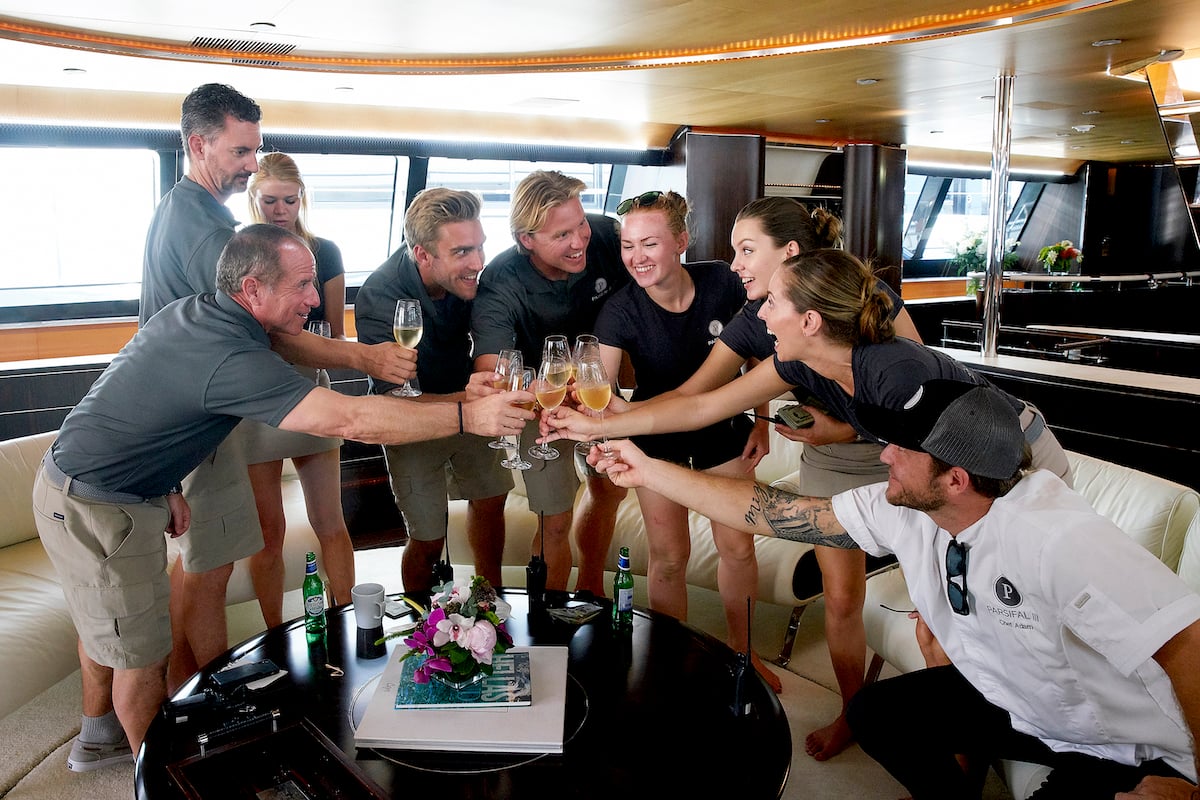 Captain Glenn says the 'Below Deck Sailing Yacht' Season 2 crew didn't have anger or resentment for each other
"And very cool about it," he added. "Obviously there's some feelings there. You were all in the middle of it. But I really respect the way people handled themselves. And I think the audience sees that too."
'Below Deck Sailing Yacht' producers knew the season would be strong
"It's a very positive vibe from this season," Shephard added. Shephard also disclosed that fans have told him they think this crew was the best ever. Stew Alli Dore agreed, sharing she has so many people telling her that too.
"People in production and stuff they were saying it even before they got back to L.A. and finished post-production," Shephard said. "They were saying, 'This is really good.' And that's all because of you guys."
Fan reviews on Twitter have been extremely positive. But also other crew members like Below Deck chief stew Kate Chastain and Below Deck Mediterranean chief stew Hannah Ferrier heaped praise on chief stew Daisy Kelliher. Chastain referred to Kelliher as the "best" she's seen on the series in quite a while and Ferrier agreed. Ratings for the series hovered around 1 million in live viewers with the "season high" at around 1.193 million.
The two-part Below Deck Sailing Yacht Season 2 reunion kicks off on Monday, June 21 at 9/8c on Bravo.
Source: Read Full Article