The 2019 Tour de France is upon us and Geraint Thomas will be bidding to defend his title after winning in style last year.
This time he won't have Chris Froome by his side after the four-time champion crashed out of the race – and his season – at the Criterium du Dauphine.
However Thomas still faces stiff competition from the likes of Richie Porte, Adam Yates and Vincenzo Nibali, while even his own teammate Egan Bernal could go and win the race.
We'll tell you what's true. You can form your own view.
From
15p
€0.18
$0.18
USD 0.27
a day, more exclusives, analysis and extras.
Here's everything you need to know about how to follow the race.
How to stream
The race can be streamed on Eurosport with the Sky TV app and Sky Go app. If you don't have Eurosport, you can still buy a monthly or annual pass.

Stage-by-stage guide to the 2019 Tour de France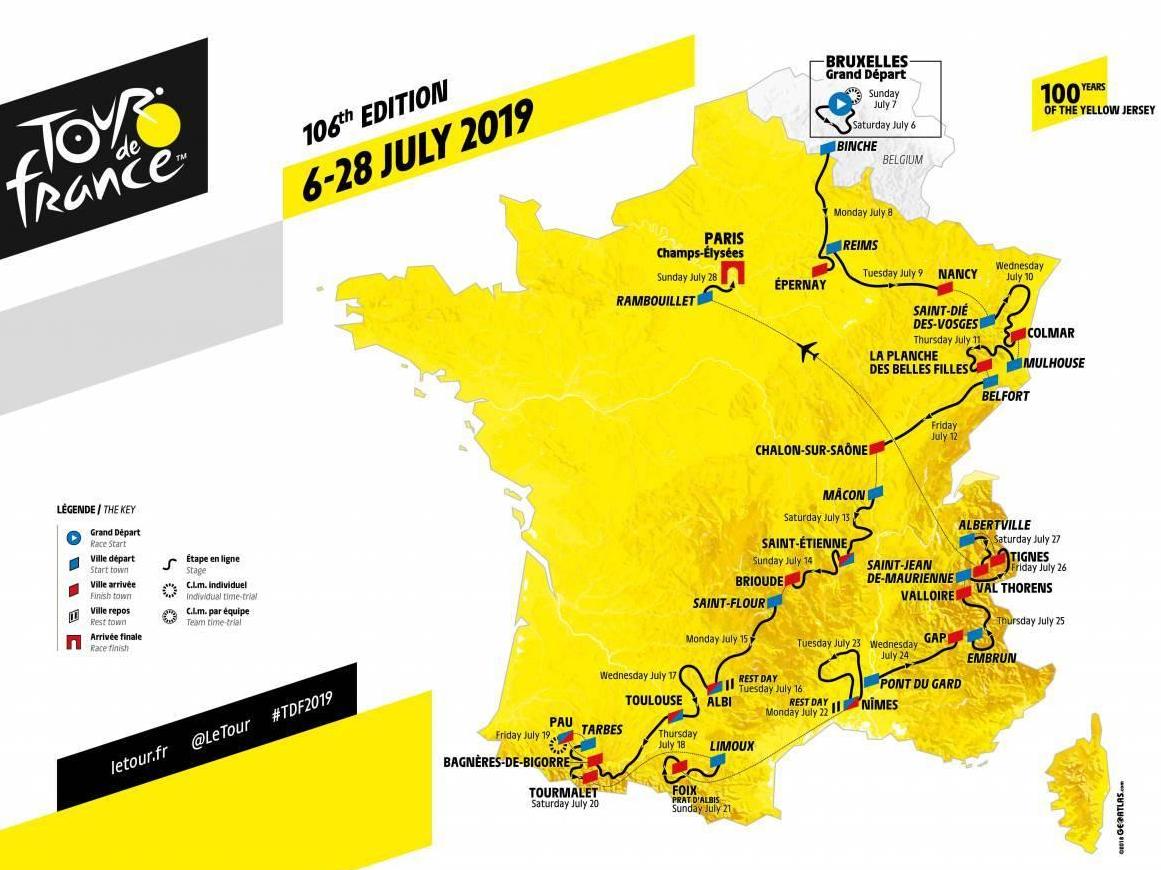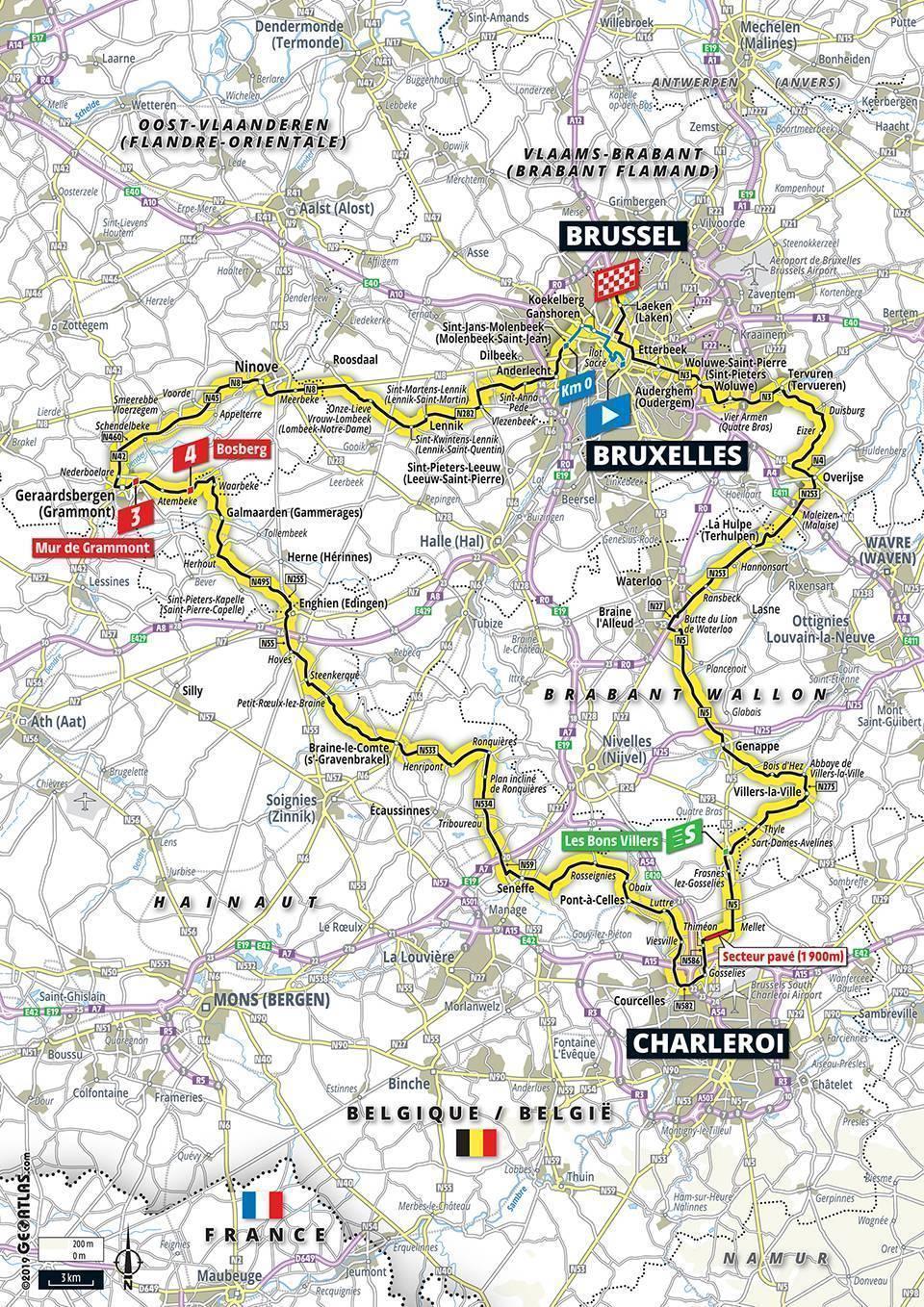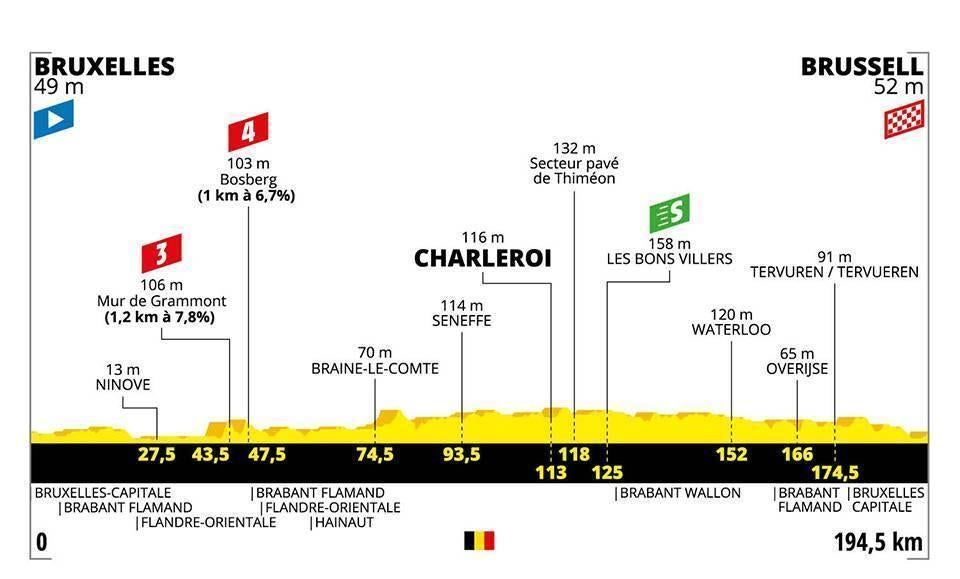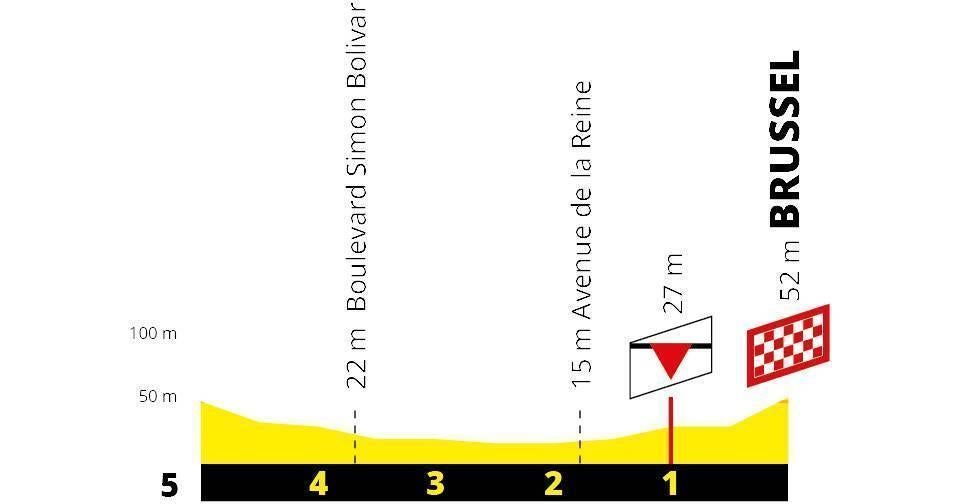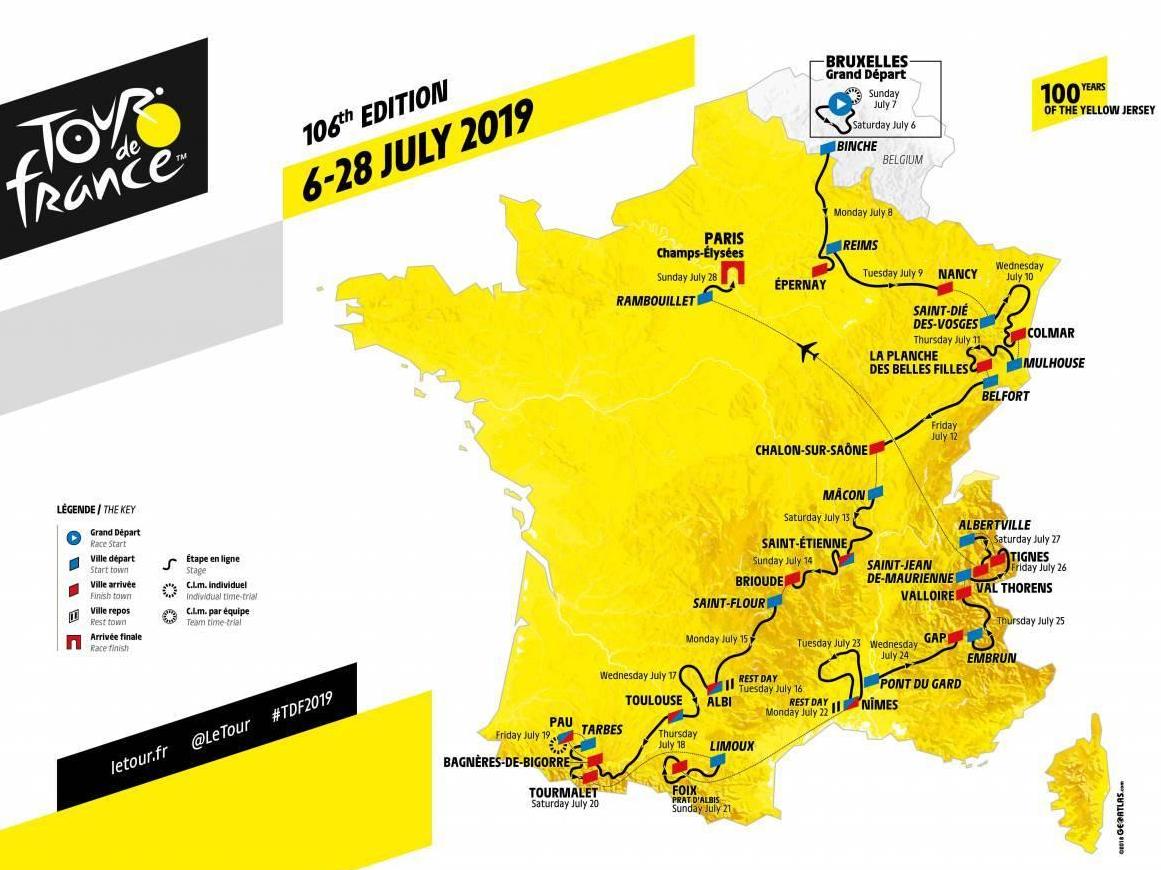 1/64

2019 Tour de France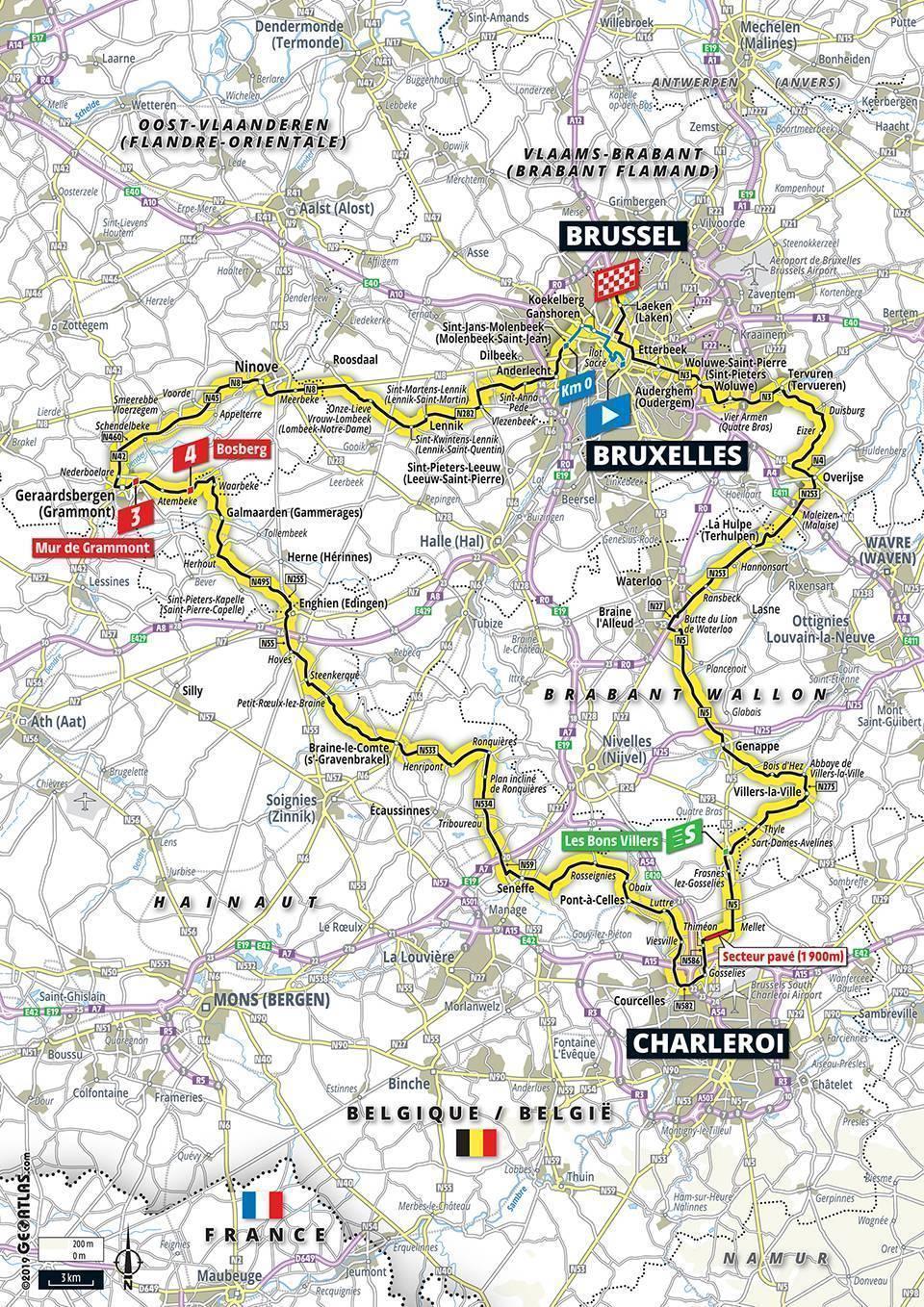 2/64

Stage 1, Grand Depart – Brussels (194.5km, flat)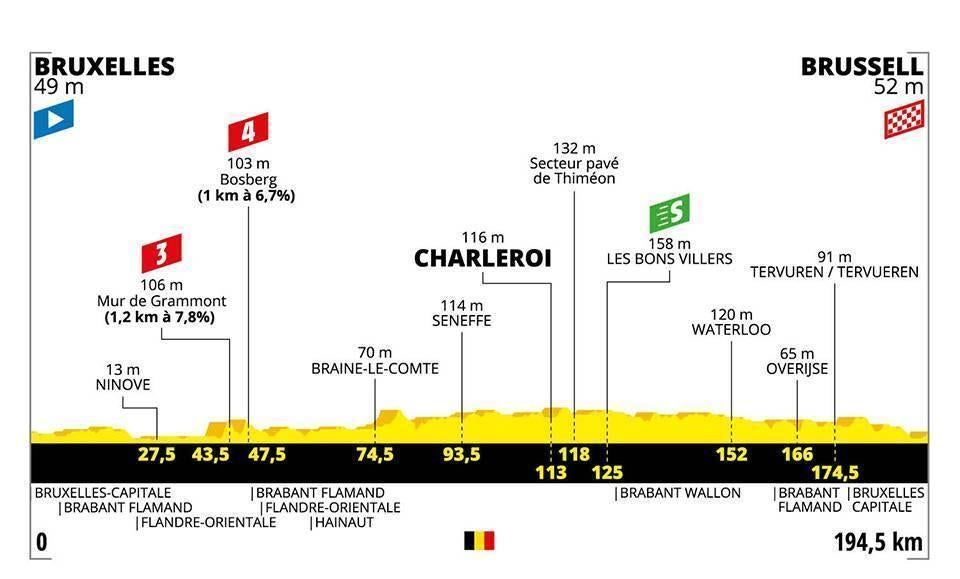 3/64

Stage 1, Grand Depart – Brussels (194.5km, flat)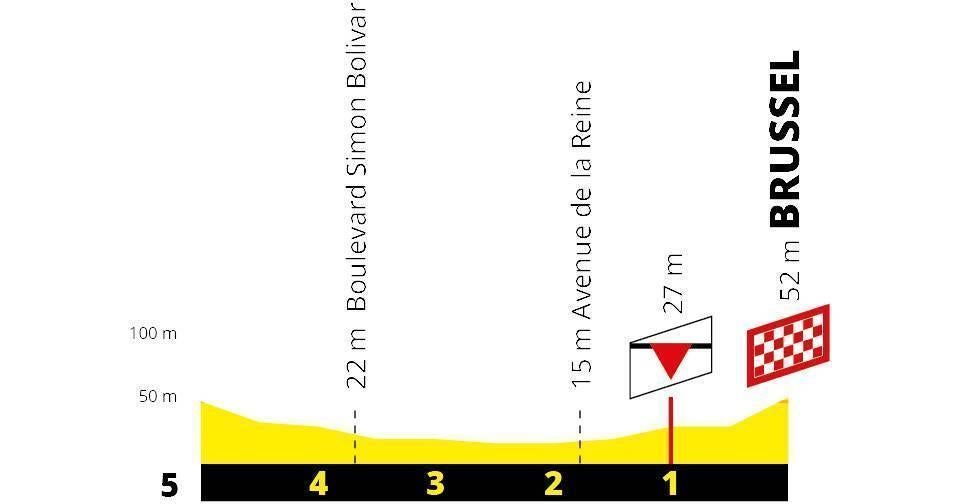 4/64

Stage 1, Grand Depart – Brussels (194.5km, flat)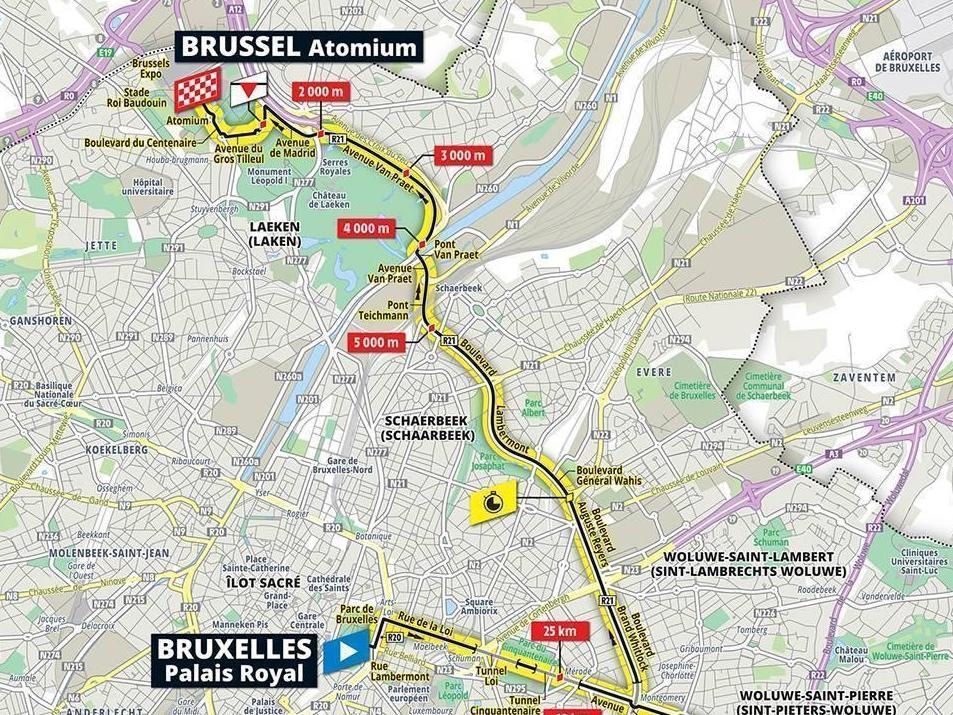 5/64

Stage 2 – Brussels (27.6km, team time-trial)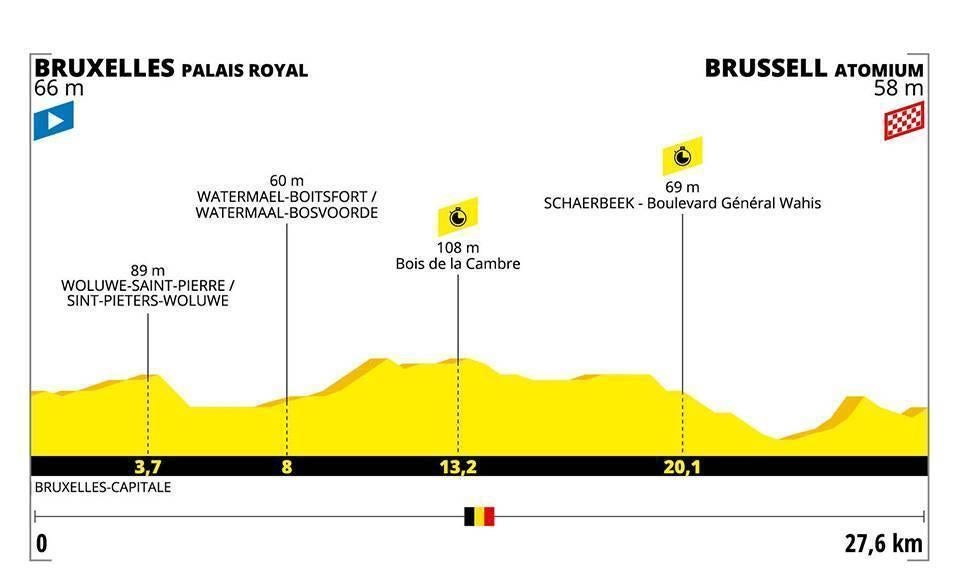 6/64

Stage 2 – Brussels (27.6km, team time-trial)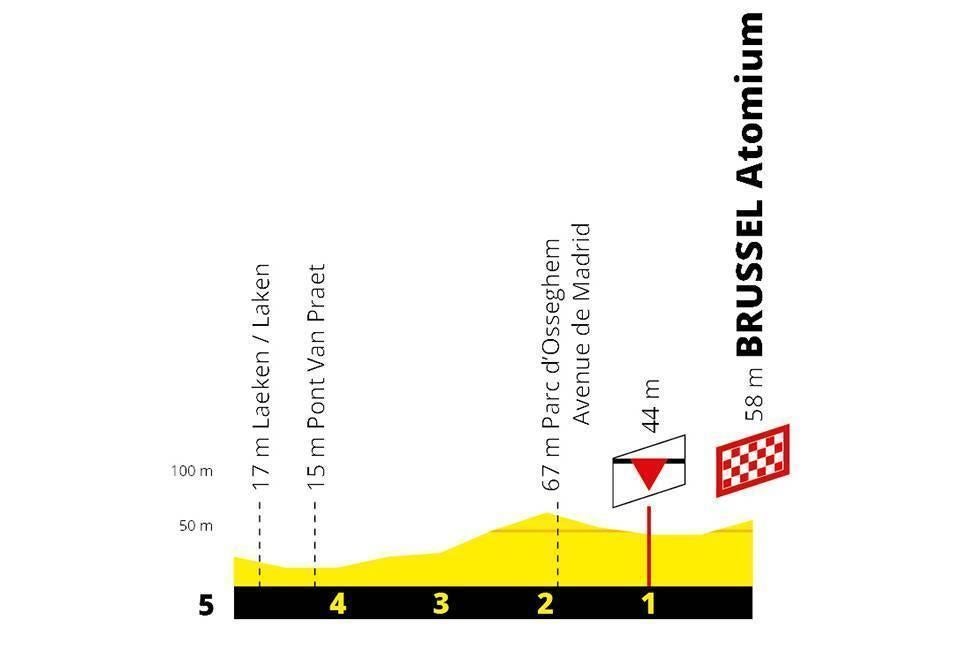 7/64

Stage 2 – Brussels (27.6km, team time-trial)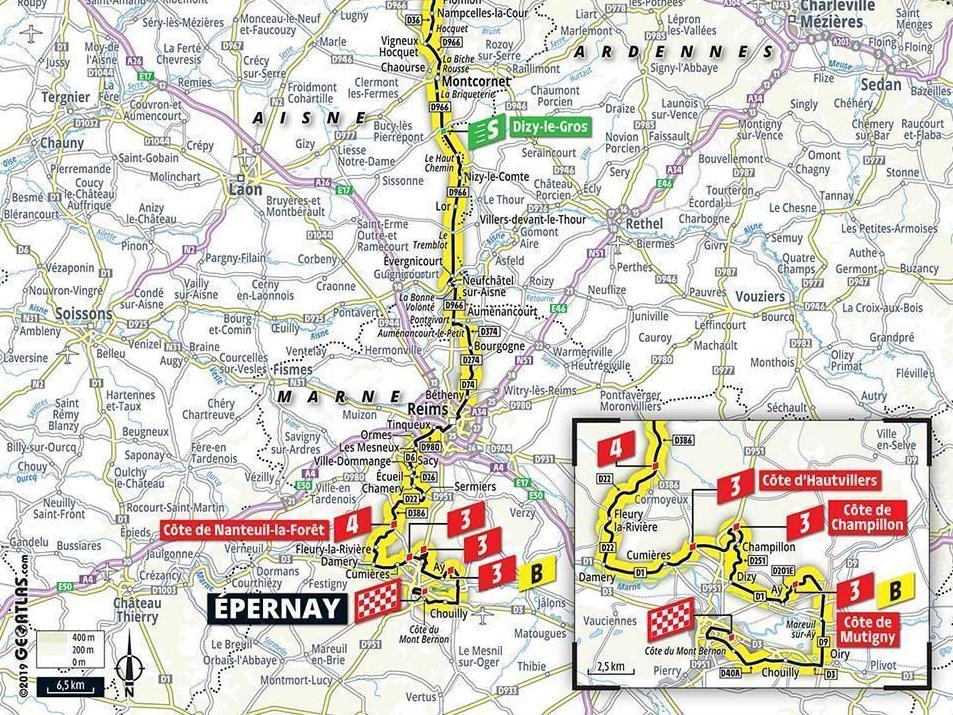 8/64

Stage 3 – Binche to Epernay (215km, hilly)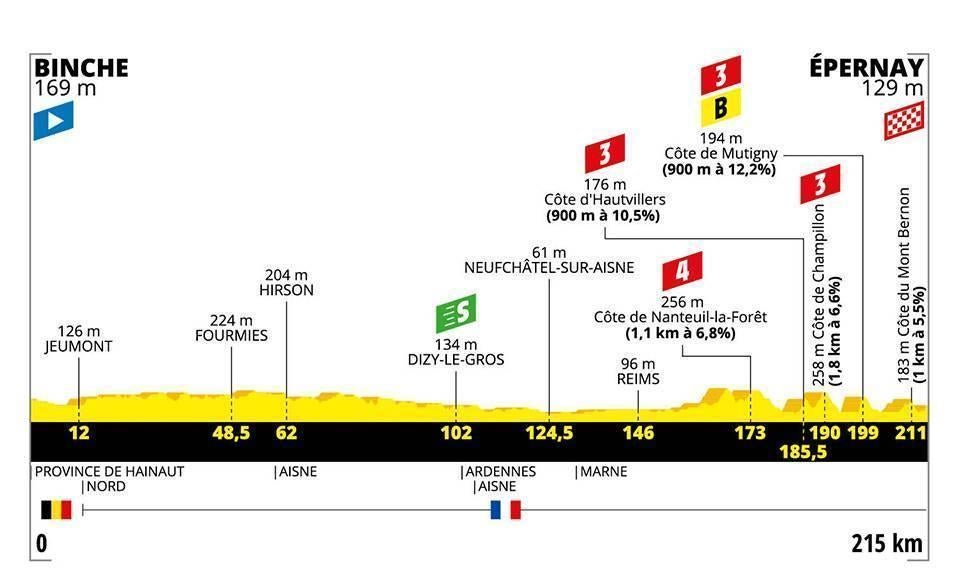 9/64

Stage 3 – Binche to Epernay (215km, hilly)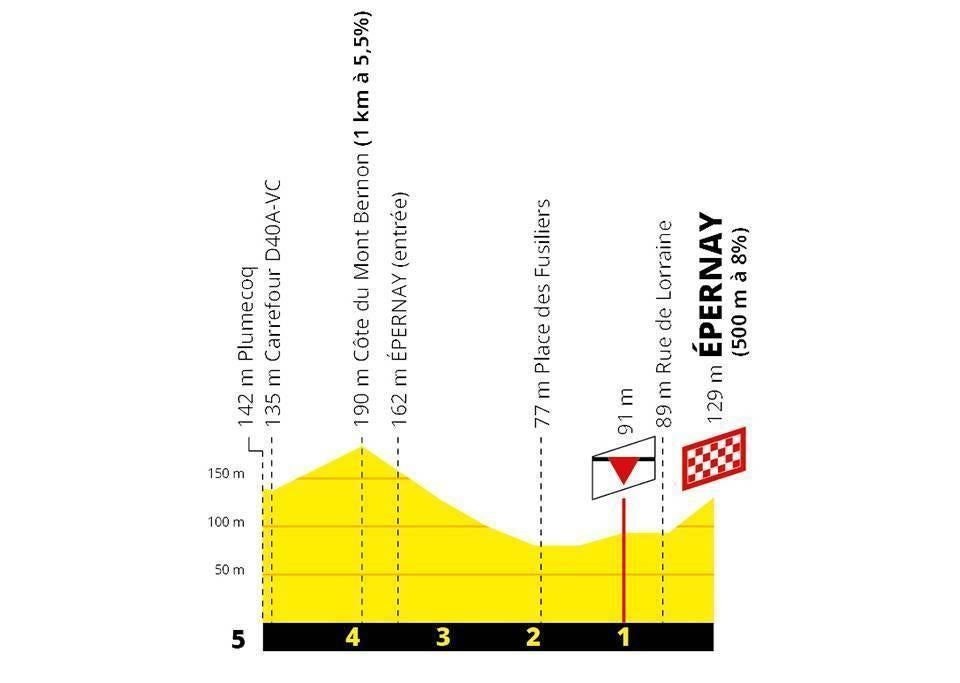 10/64

Stage 3 – Binche to Epernay (215km, hilly)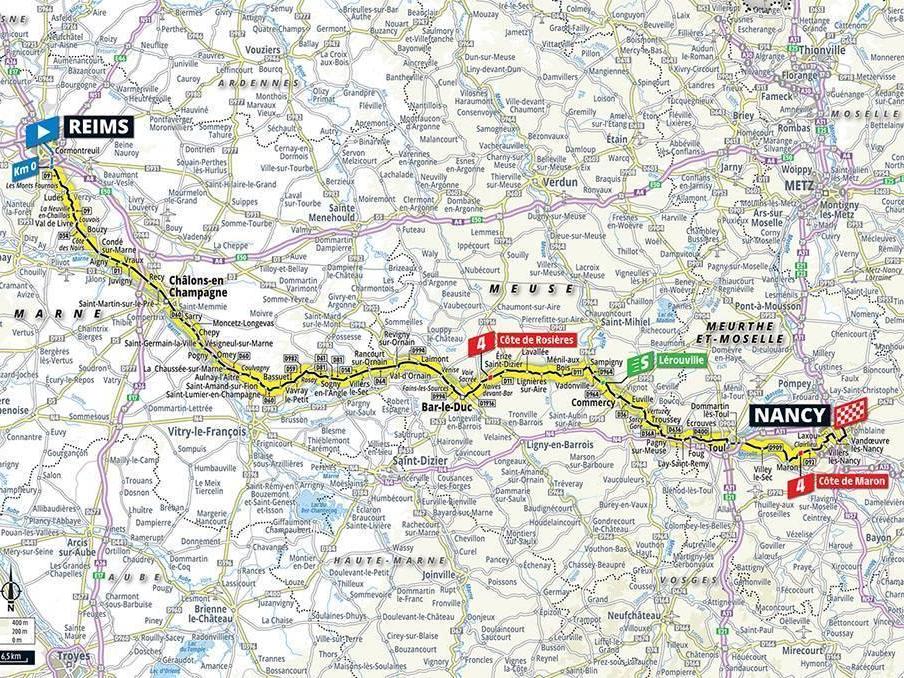 11/64

Stage 4 – Reims to Nancy (213.5km, flat)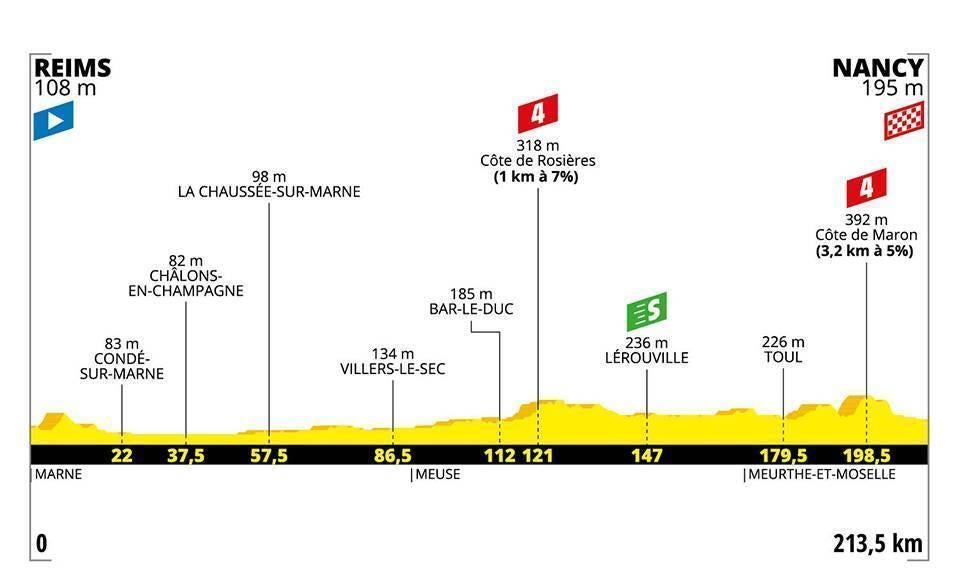 12/64

Stage 4 – Reims to Nancy (213.5km, flat)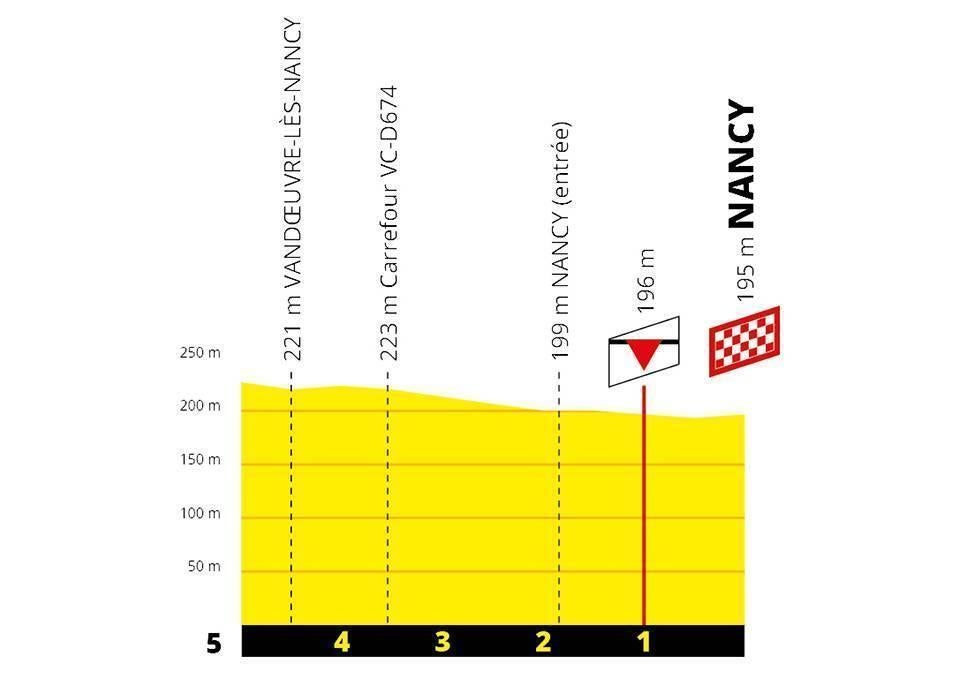 13/64

Stage 4 – Reims to Nancy (213.5km, flat)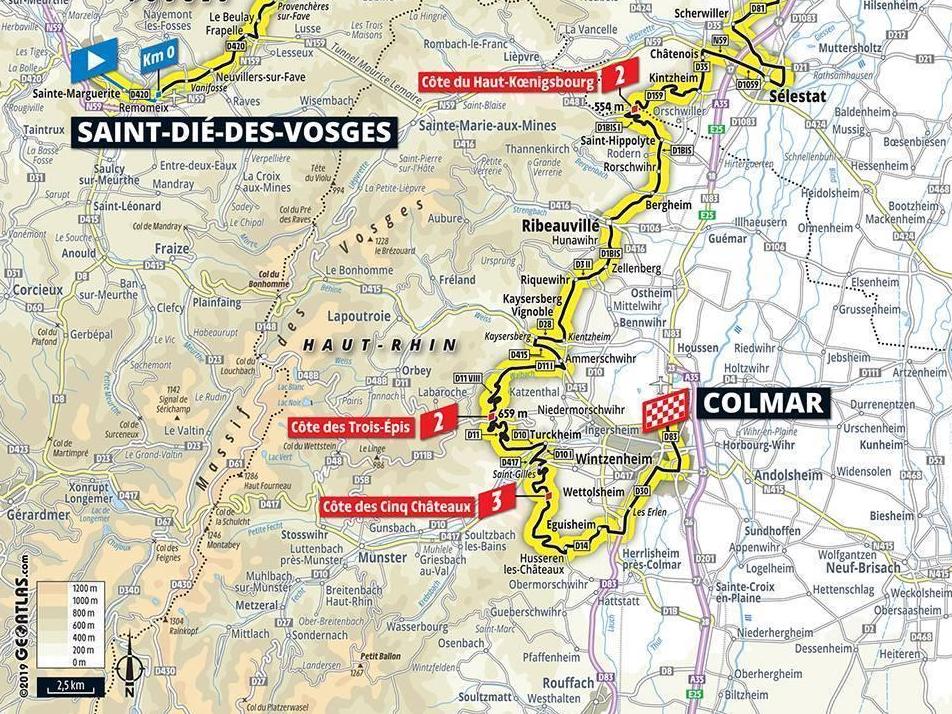 14/64

Stage 5 – Saint-die-des-Vosges to Colmar (175.5km, hilly)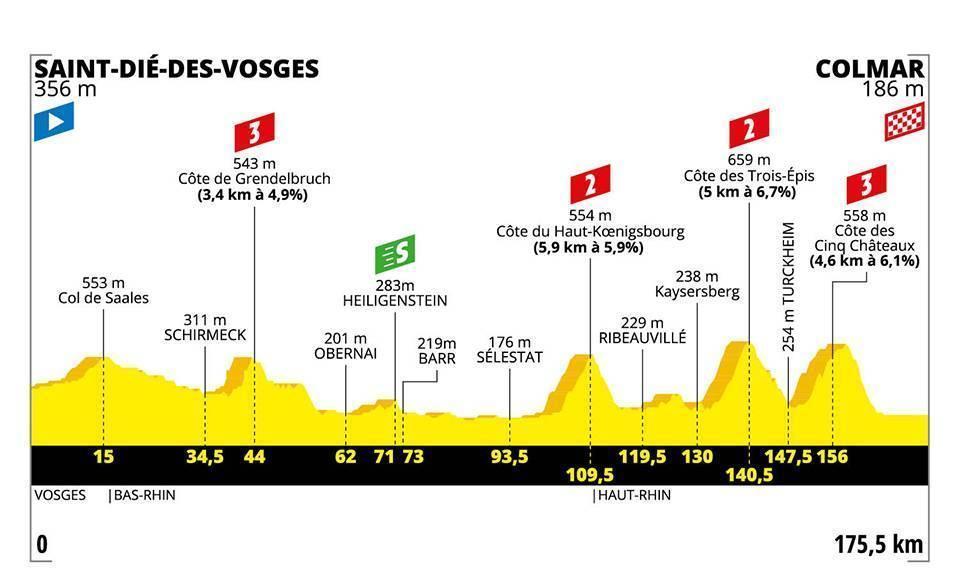 15/64

Stage 5 – Saint-die-des-Vosges to Colmar (175.5km, hilly)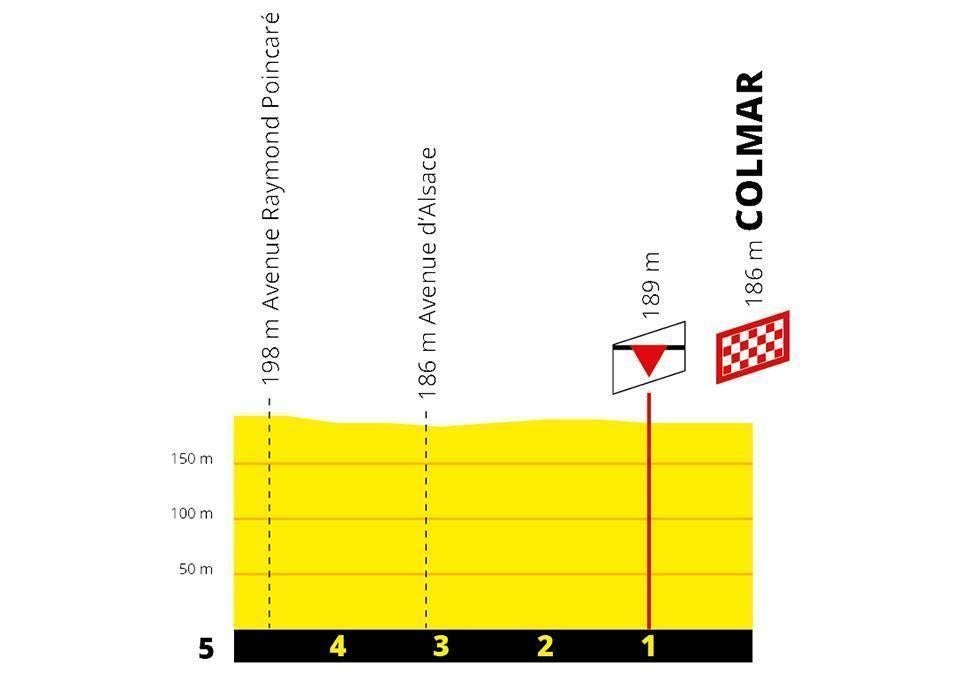 16/64

Stage 5 – Saint-die-des-Vosges to Colmar (175.5km, hilly)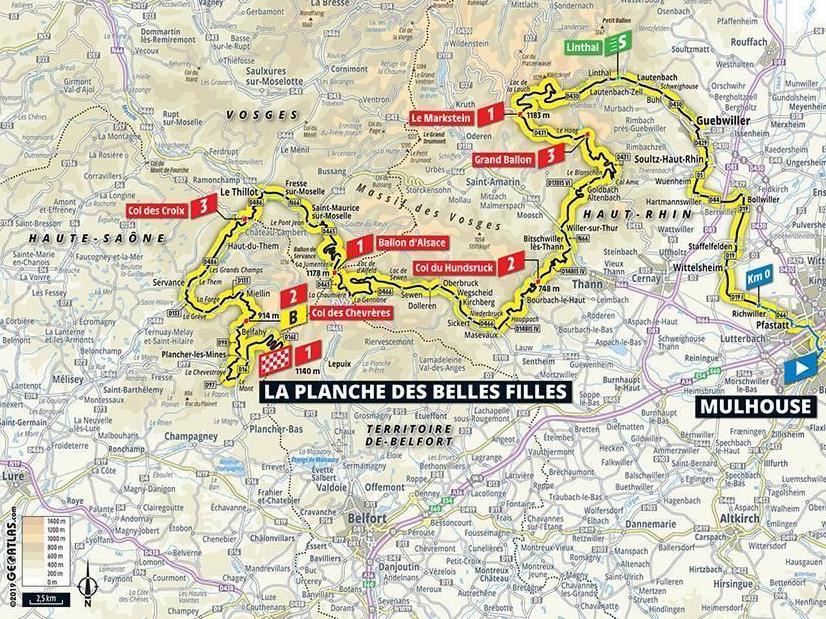 17/64

Stage 6 – Mulhouse to La Planche des Belles Filles (160.5km, mountainous)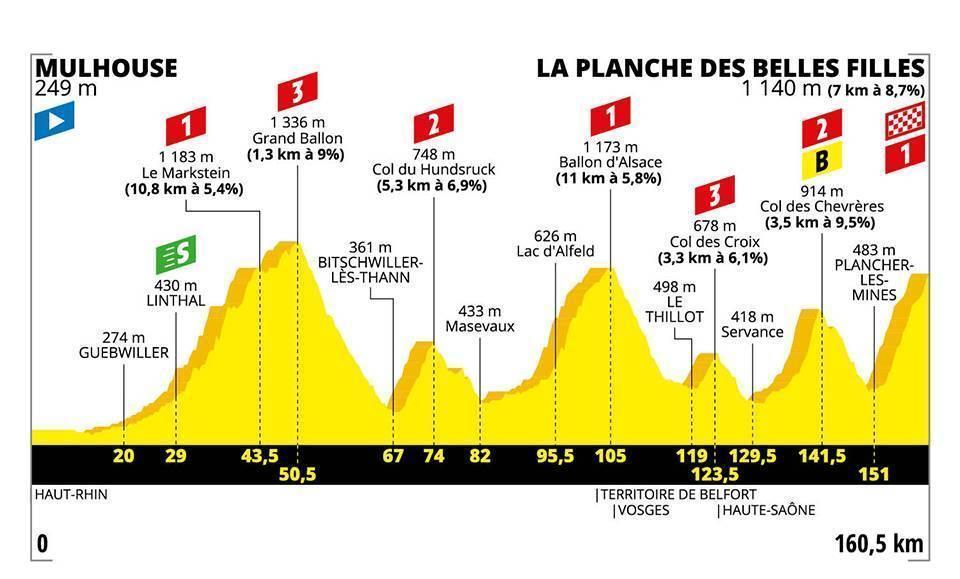 18/64

Stage 6 – Mulhouse to La Planche des Belles Filles (160.5km, mountainous)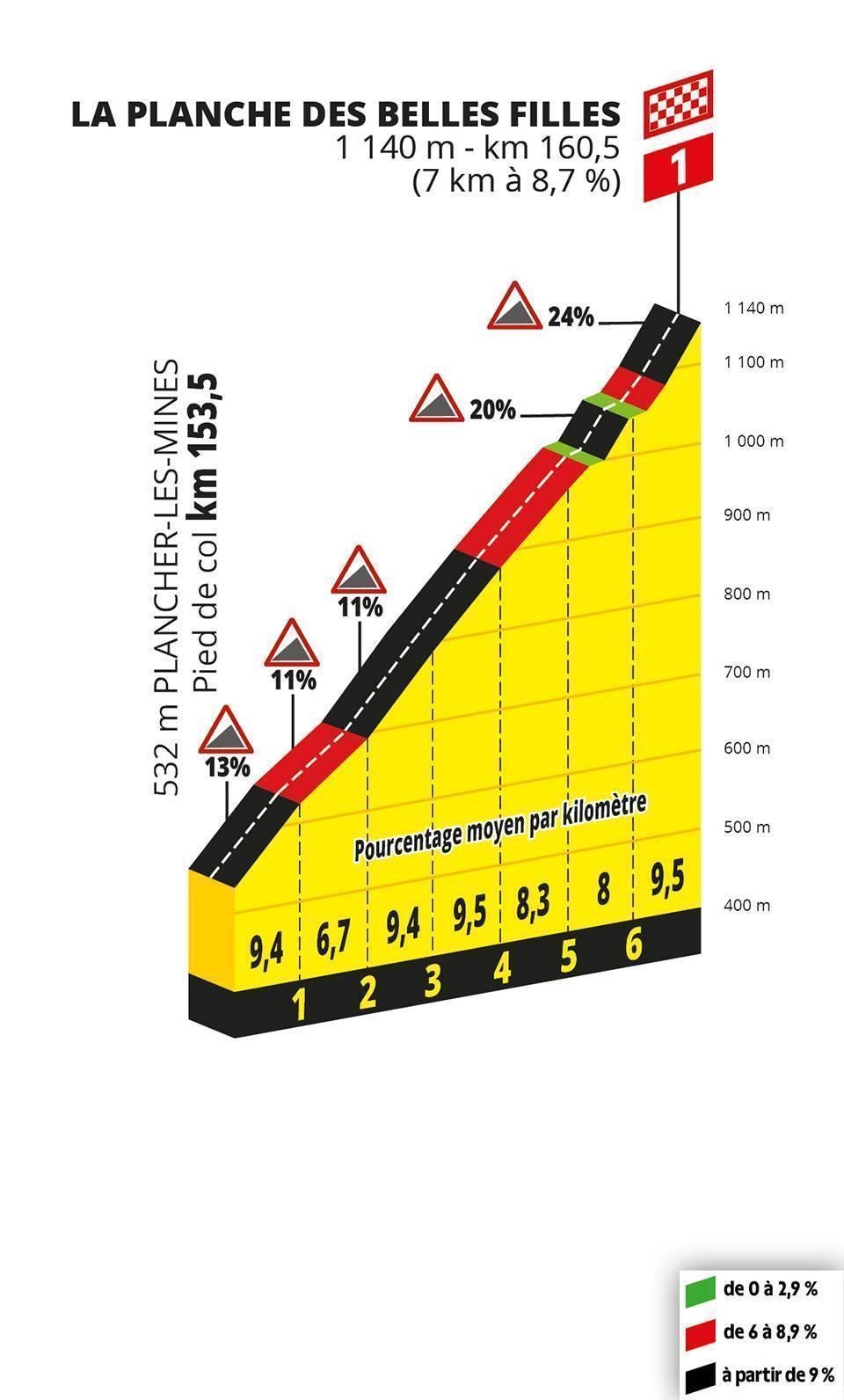 19/64

Stage 6 – Mulhouse to La Planche des Belles Filles (160.5km, mountainous)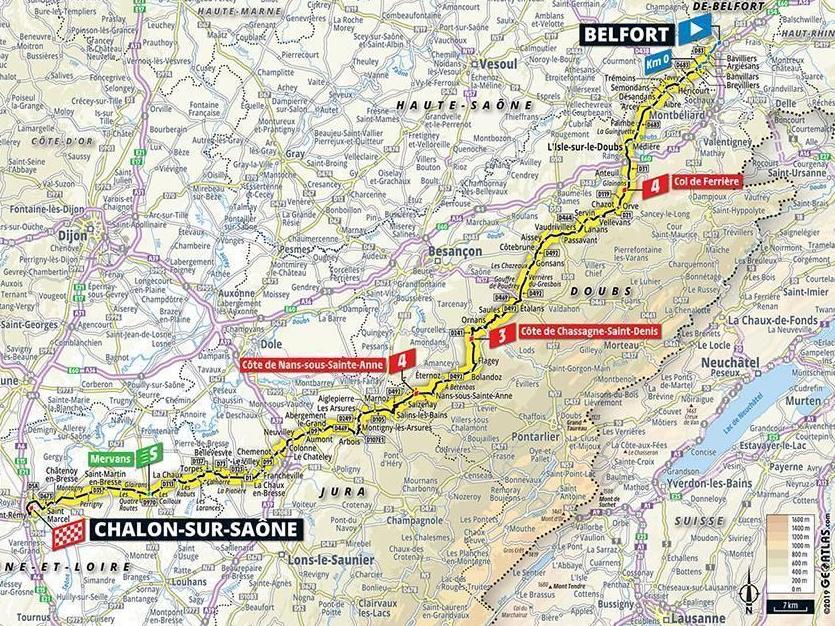 20/64

Stage 7 – Belfort to Chalon-sur-Saone (230km, flat)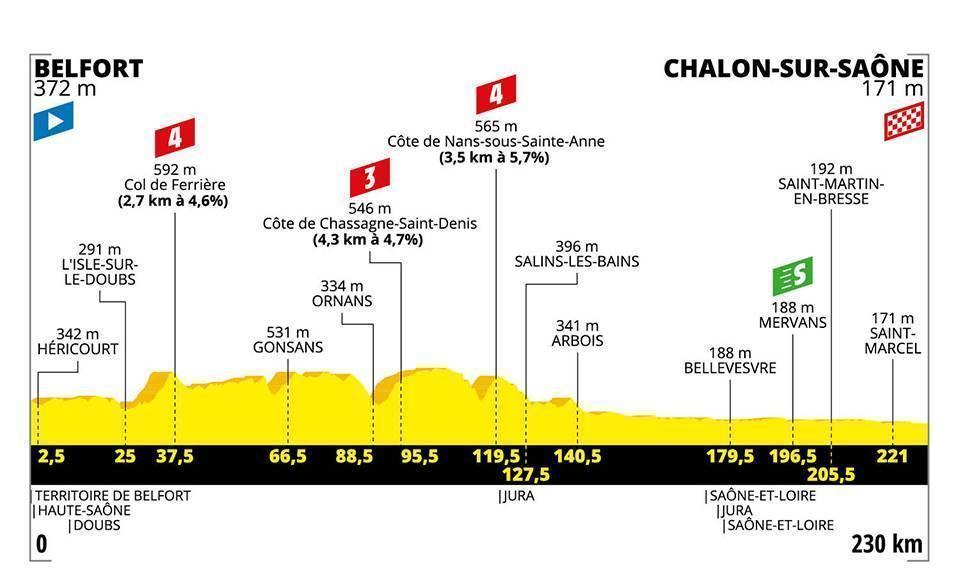 21/64

Stage 7 – Belfort to Chalon-sur-Saone (230km, flat)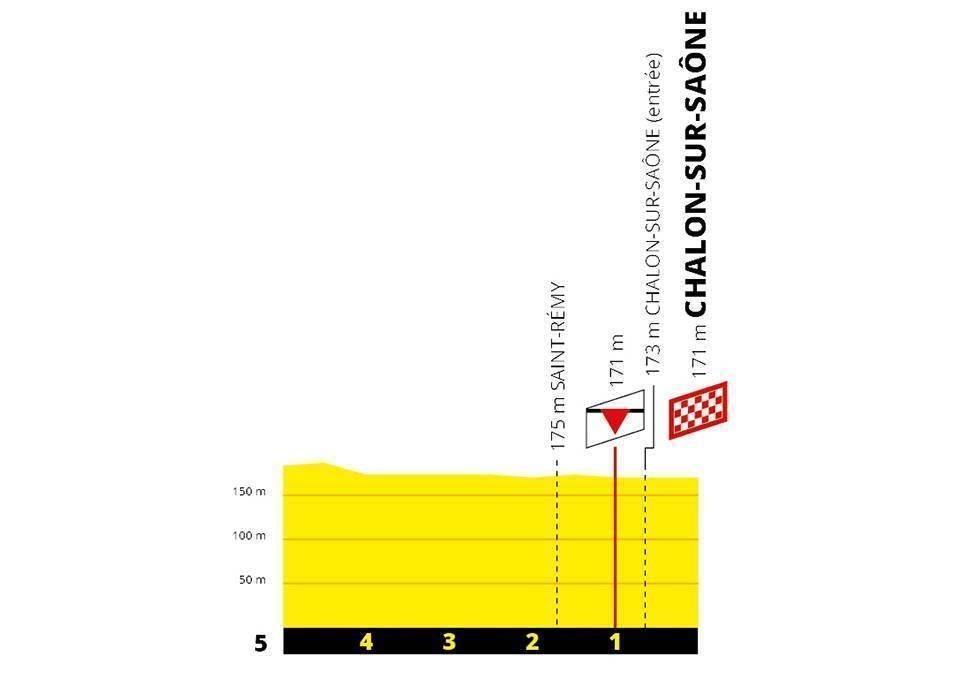 22/64

Stage 7 – Belfort to Chalon-sur-Saone (230km, flat)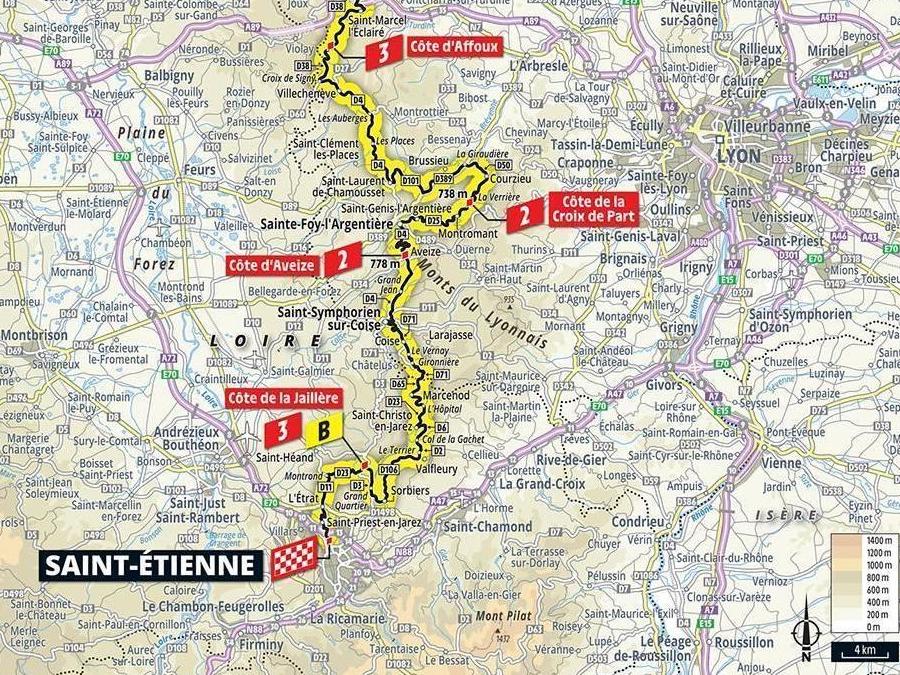 23/64

Stage 8 – Macon to Saint Etienne (200km, hilly)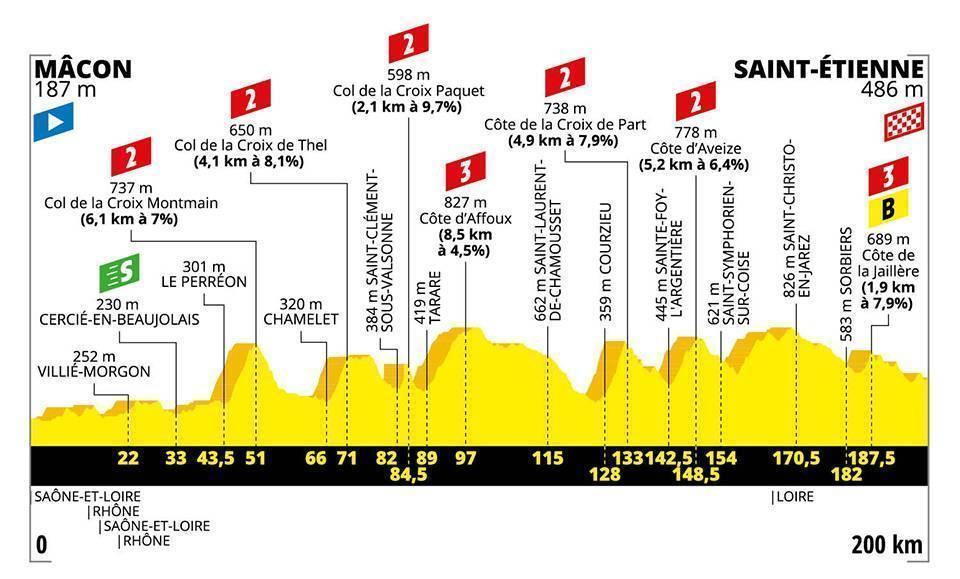 24/64

Stage 8 – Macon to Saint Etienne (200km, hilly)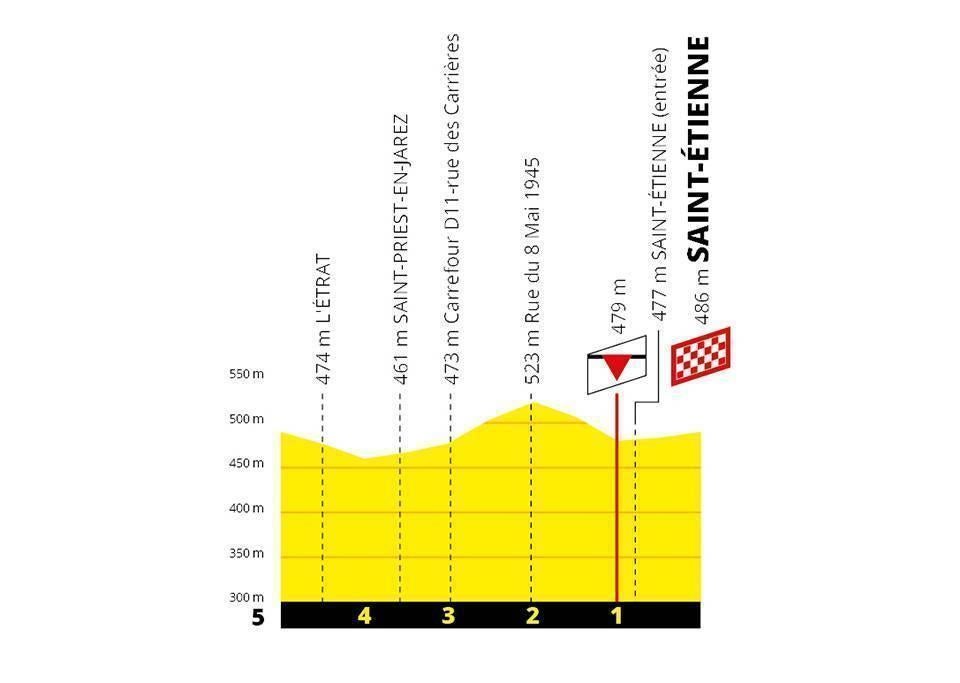 25/64

Stage 8 – Macon to Saint Etienne (200km, hilly)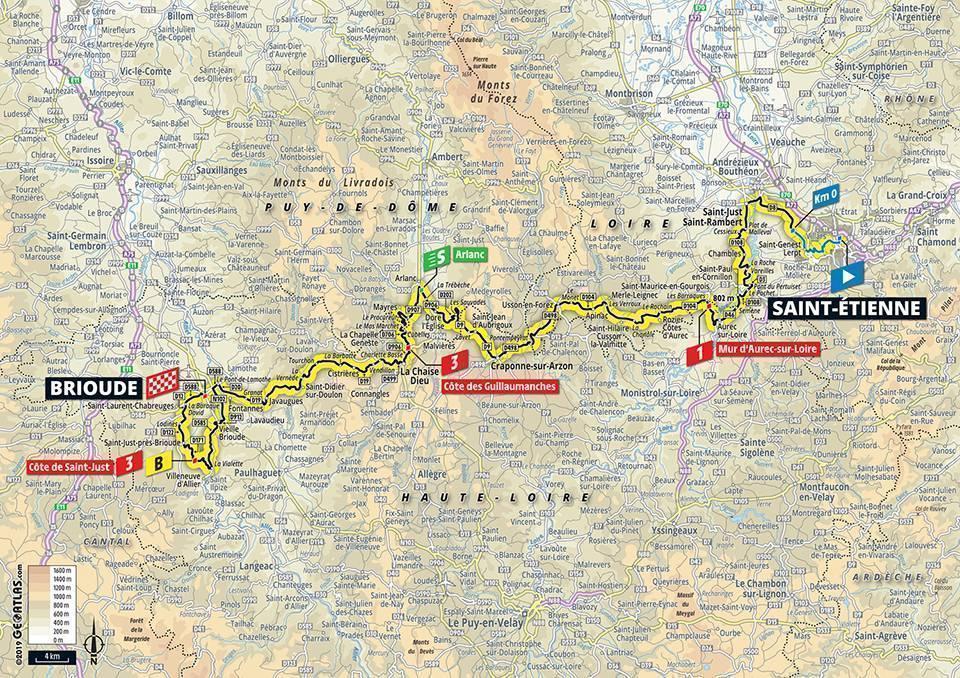 26/64

Stage 9 – Saint Etienne to Brioude (170.5km, hilly)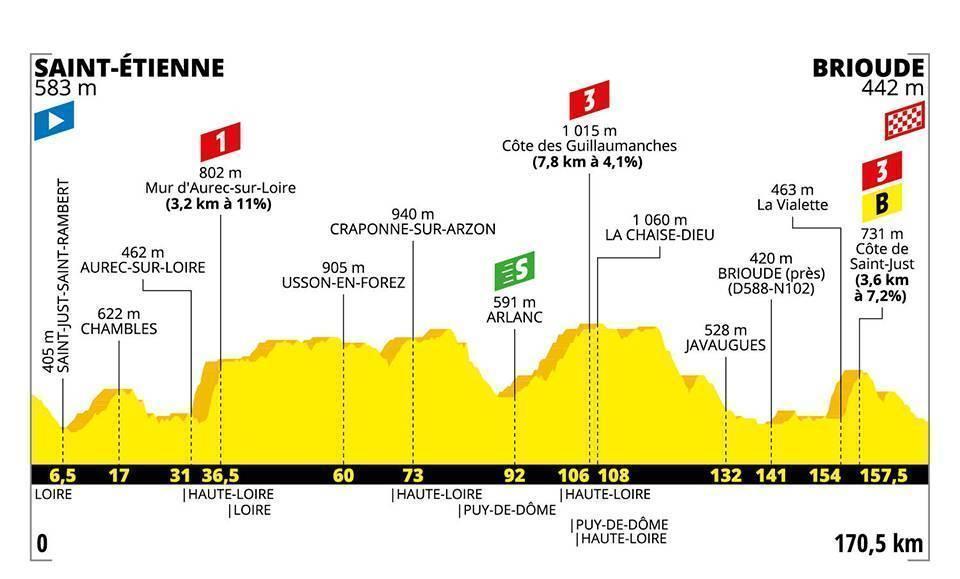 27/64

Stage 9 – Saint Etienne to Brioude (170.5km, hilly)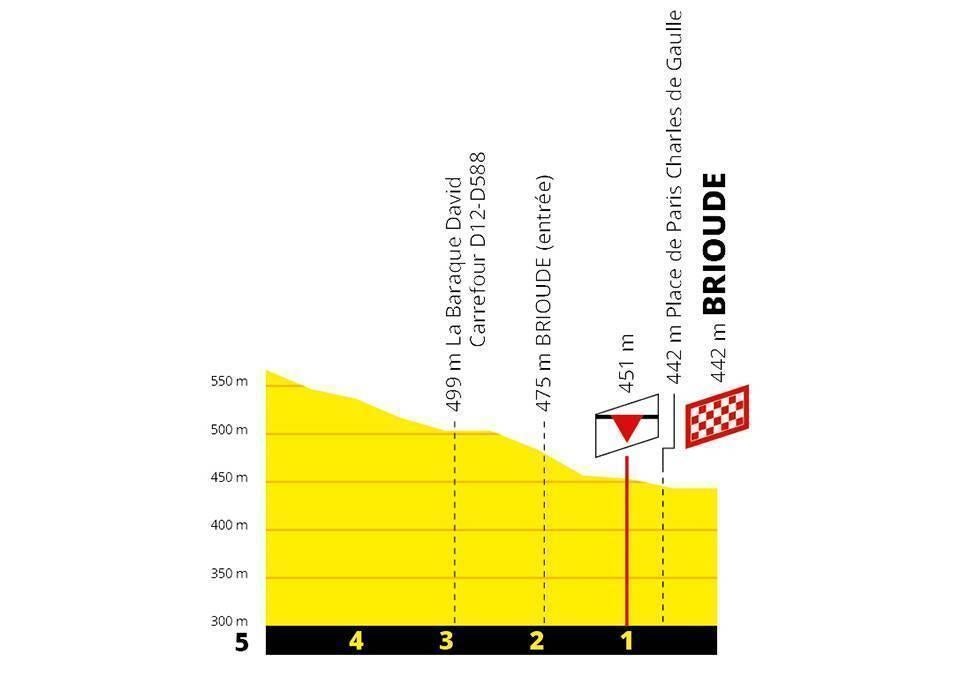 28/64

Stage 9 – Saint Etienne to Brioude (170.5km, hilly)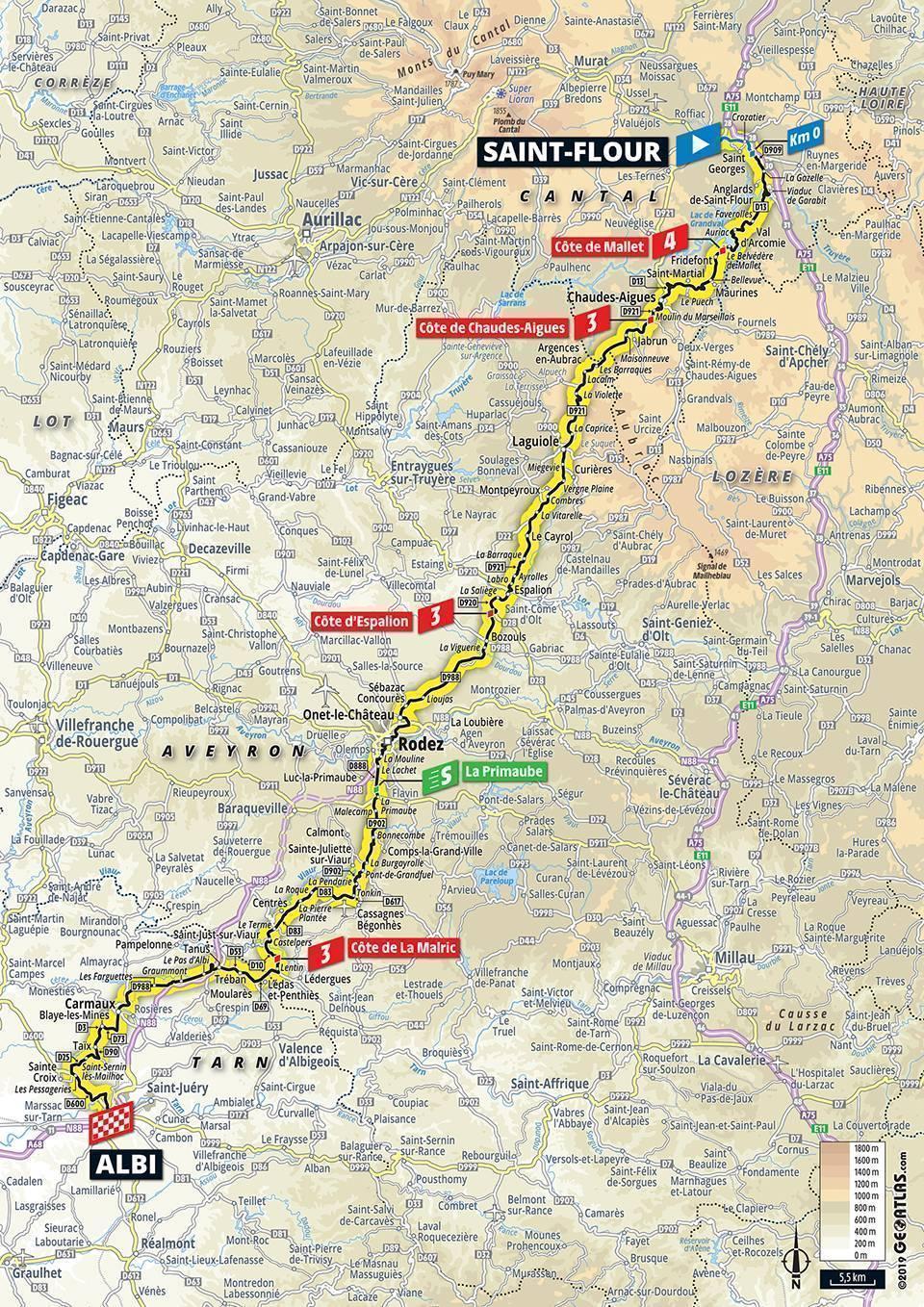 29/64

Stage 10 – Saint Flour to Albi (217.5km, flat)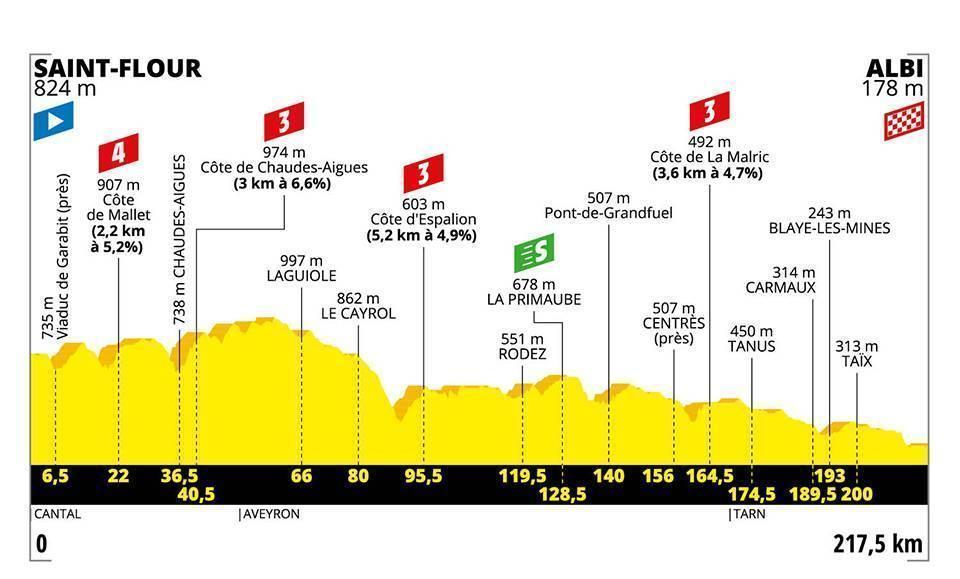 30/64

Stage 10 – Saint Flour to Albi (217.5km, flat)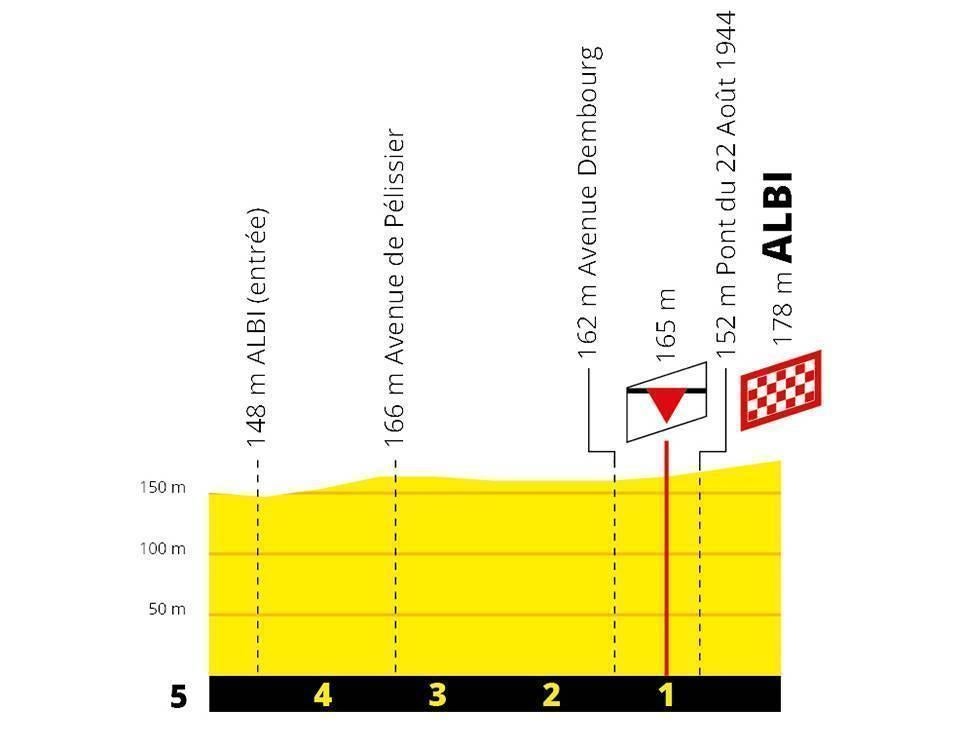 31/64

Stage 10 – Saint Flour to Albi (217.5km, flat)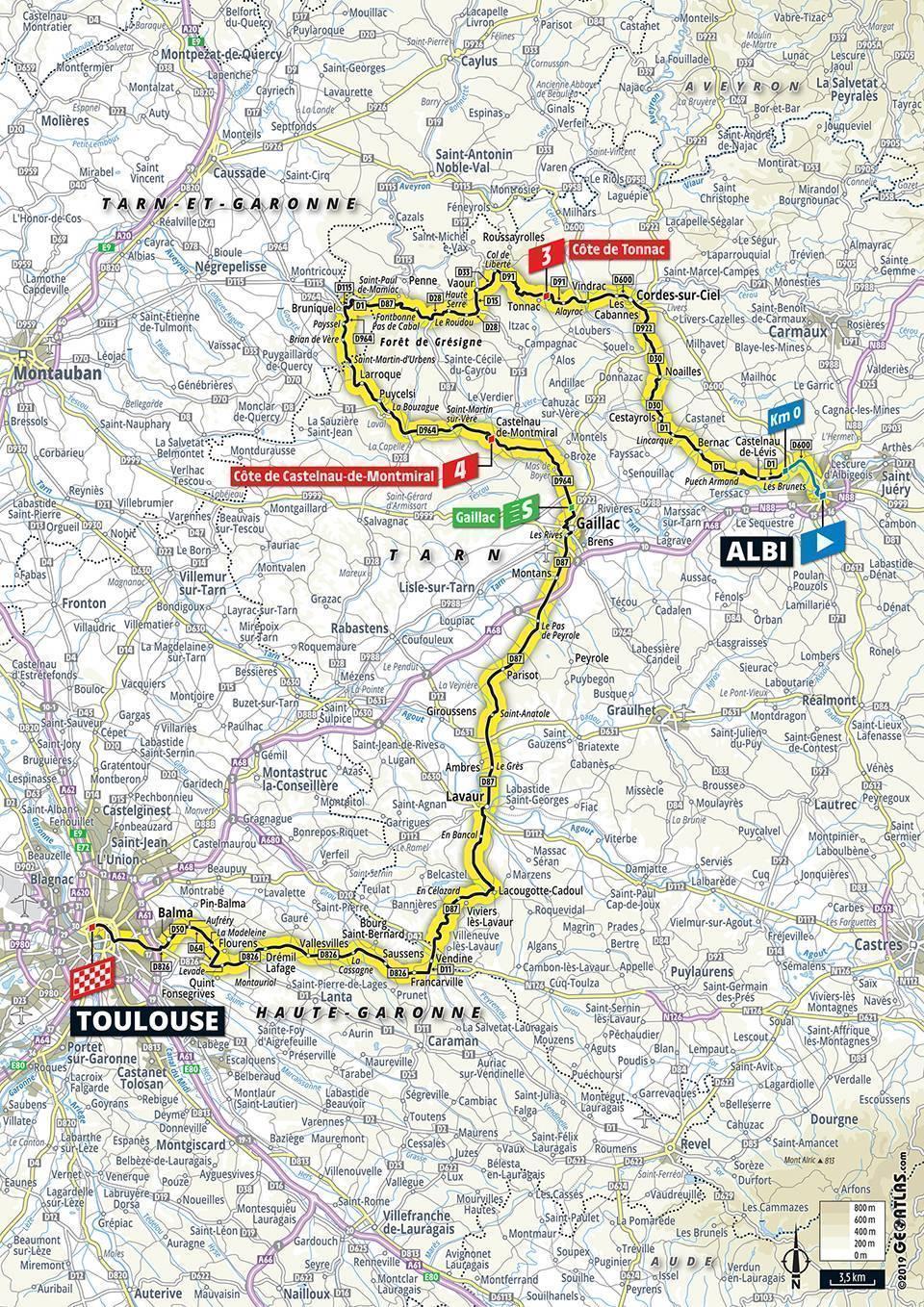 32/64

Stage 11 – Albi to Toulouse (167km, flat)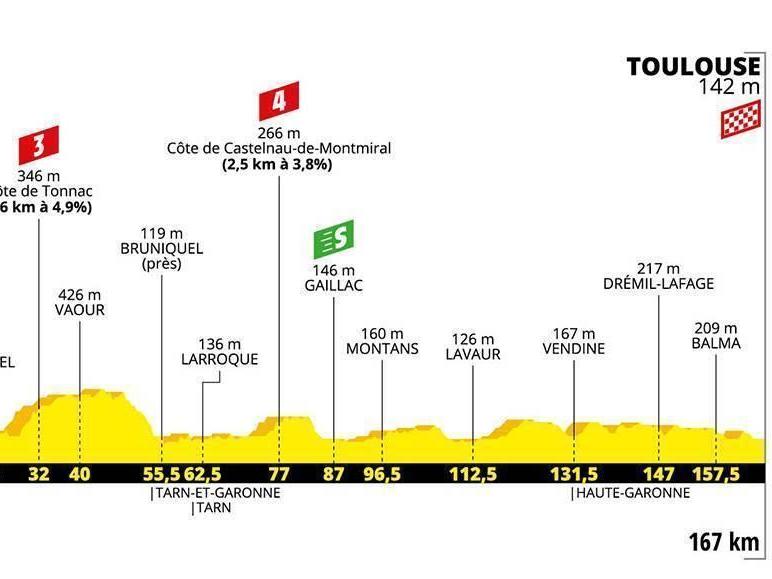 33/64

Stage 11 – Albi to Toulouse (167km, flat)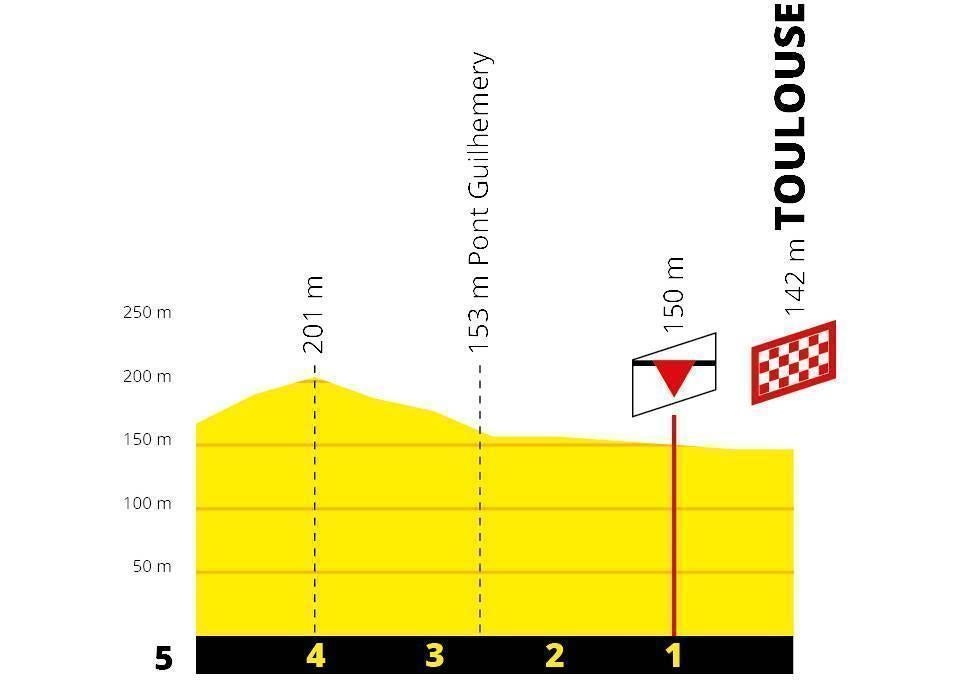 34/64

Stage 11 – Albi to Toulouse (167km, flat)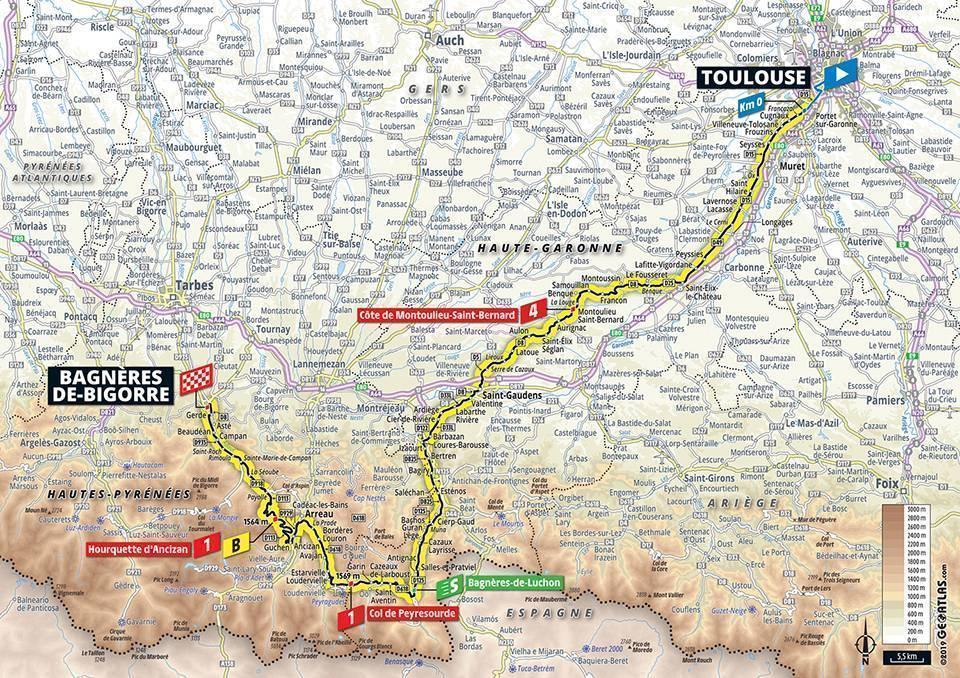 35/64

Stage 12 – Toulouse to Bagneres de-Bigorre (209.5km, mountainous)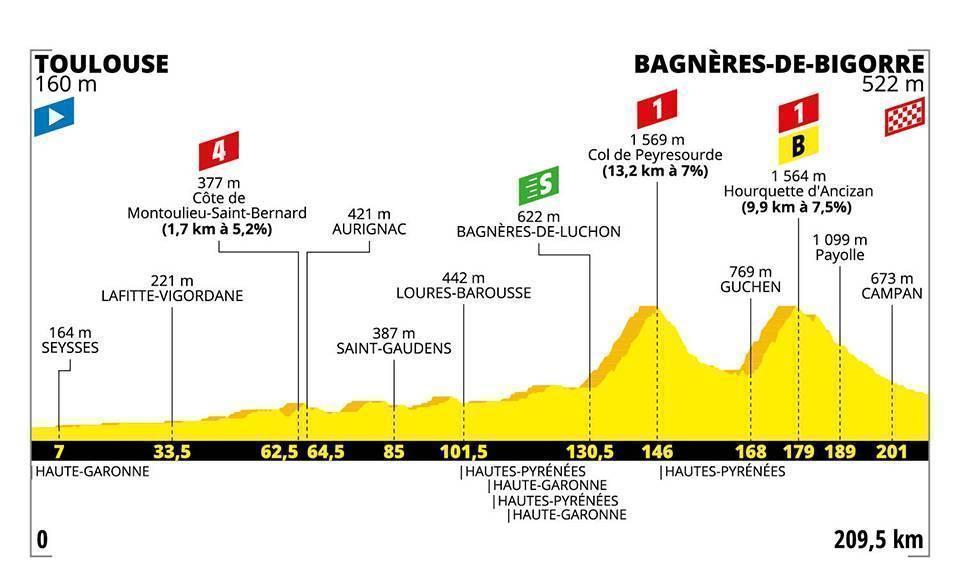 36/64

Stage 12 – Toulouse to Bagneres de-Bigorre (209.5km, mountainous)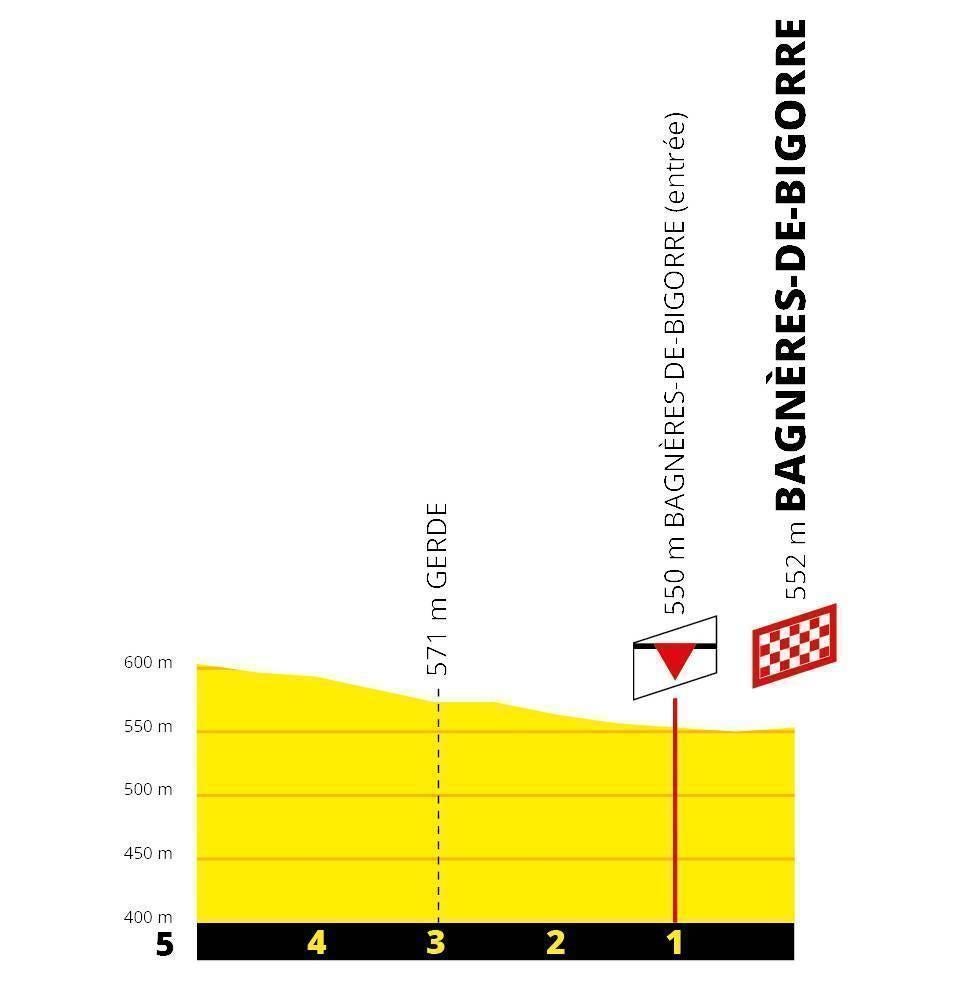 37/64

Stage 12 – Toulouse to Bagneres de-Bigorre (209.5km, mountainous)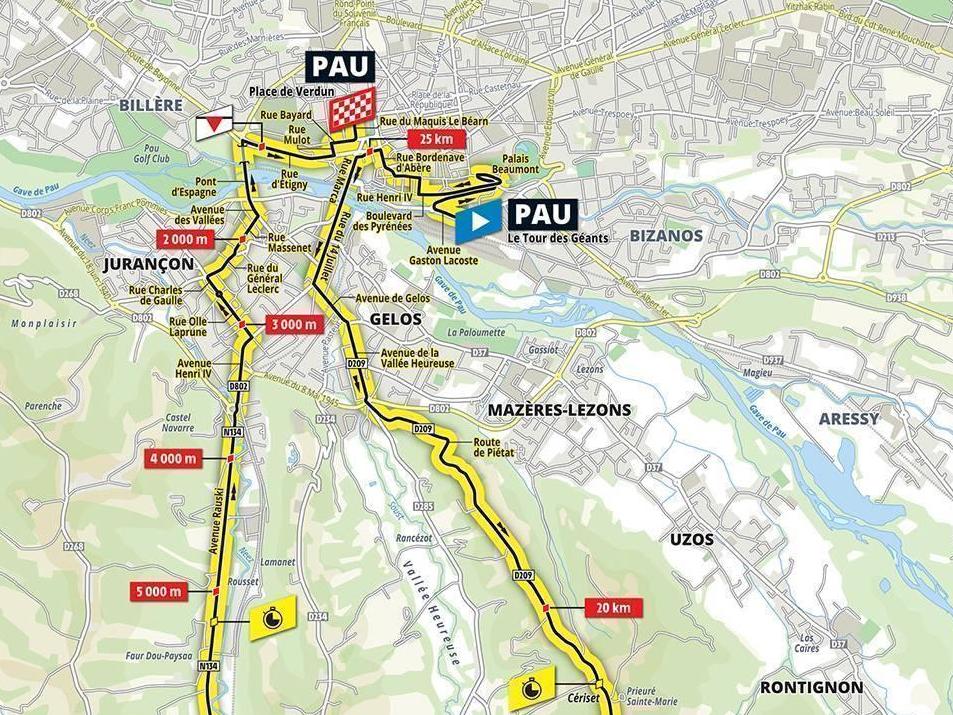 38/64

Stage 13 – Pau to Pau (27.2km, individual time-trial)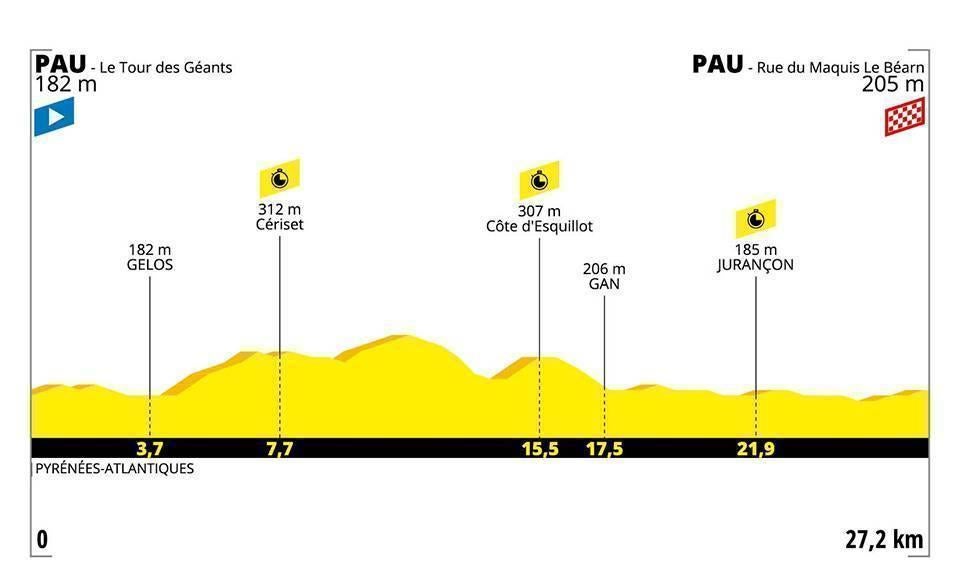 39/64

Stage 13 – Pau to Pau (27.2km, individual time-trial)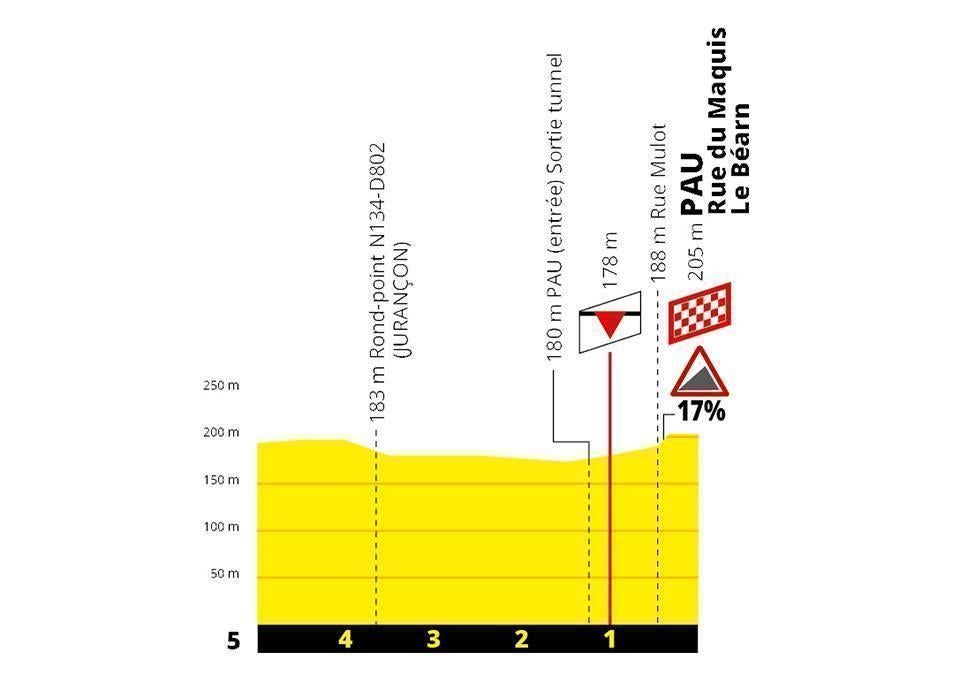 40/64

Stage 13 – Pau to Pau (27.2km, individual time-trial)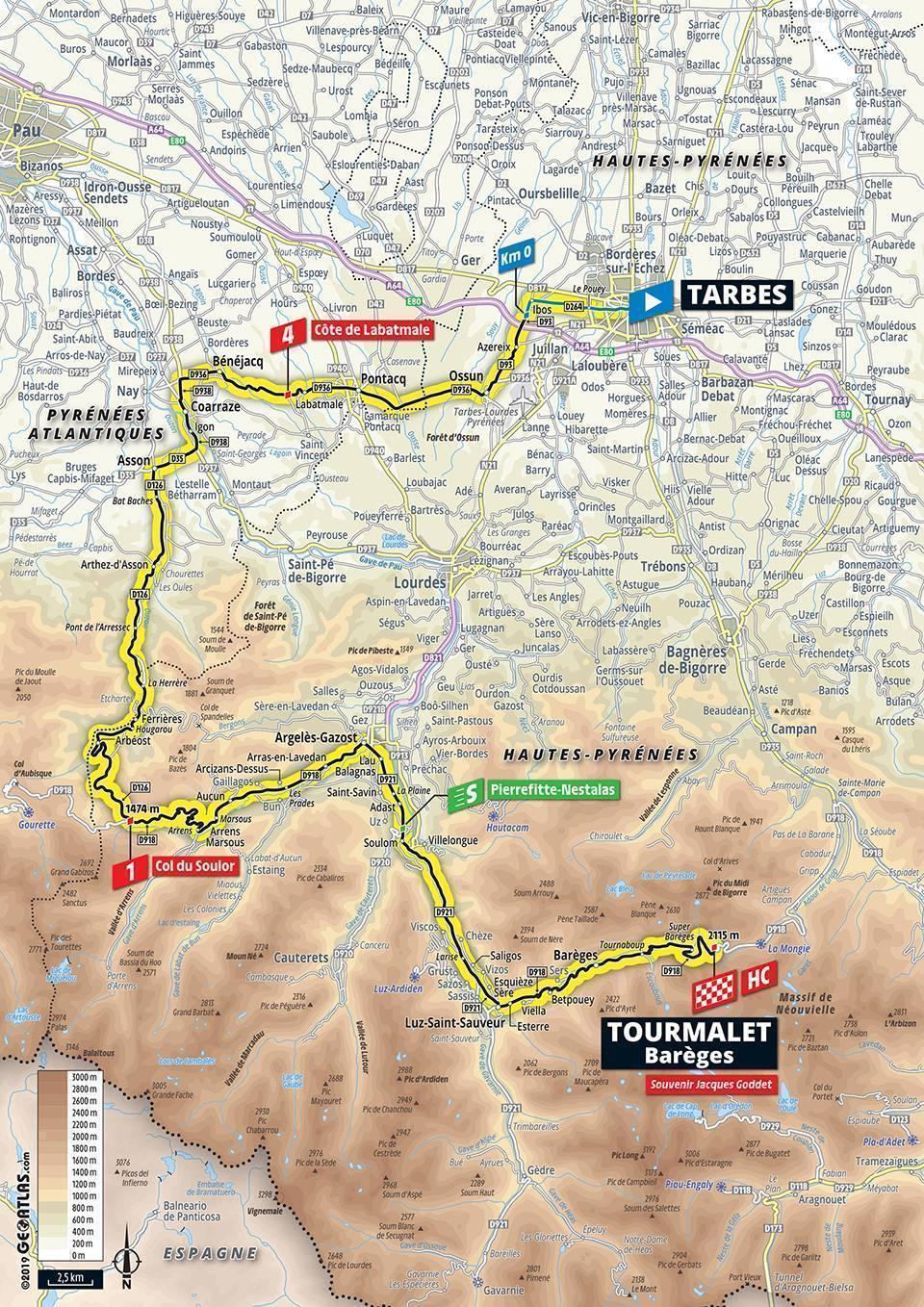 41/64

Stage 14 – Tarbes to Tourmalet Bareges (117.5km, mountainous)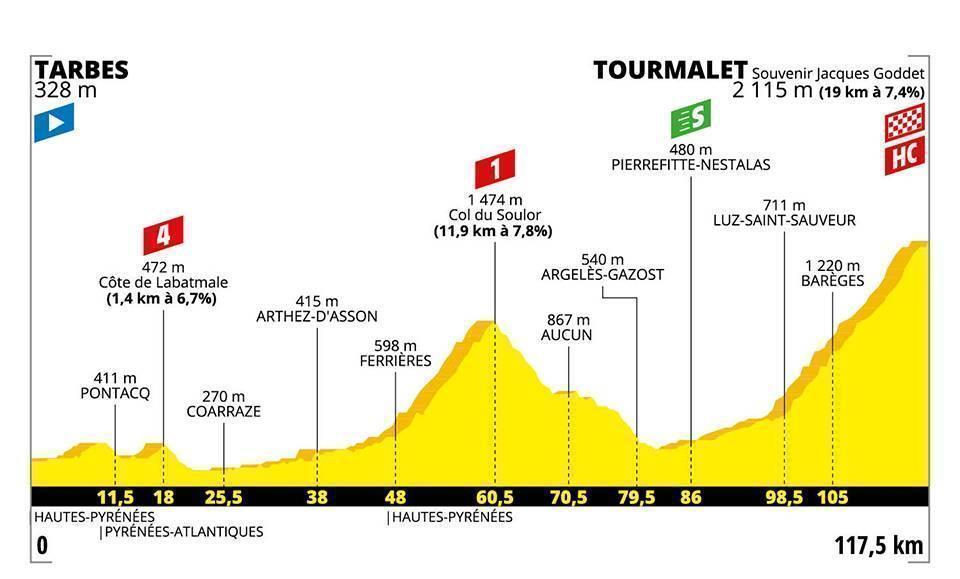 42/64

Stage 14 – Tarbes to Tourmalet Bareges (117.5km, mountainous)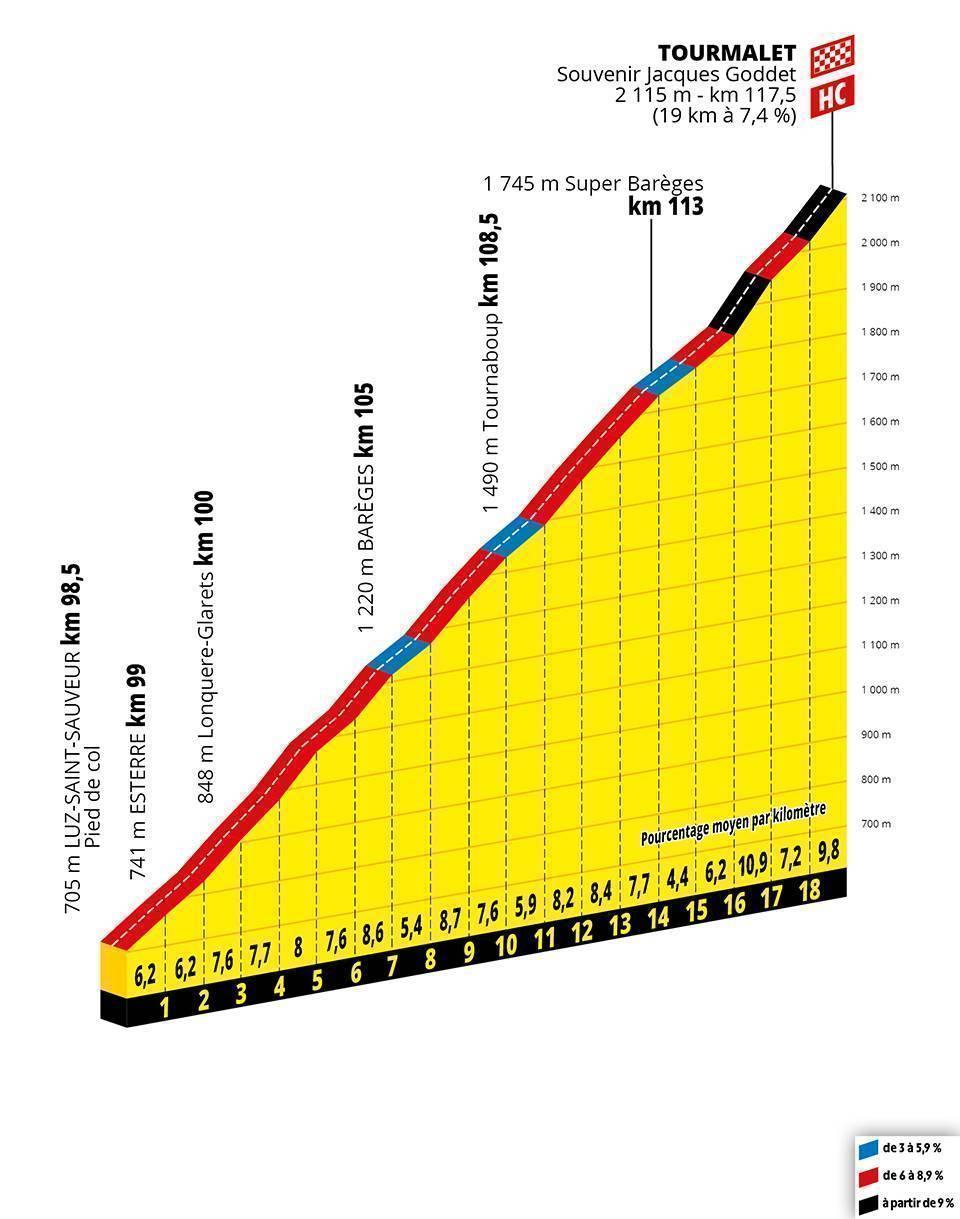 43/64

Stage 14 – Tarbes to Tourmalet Bareges (117.5km, mountainous)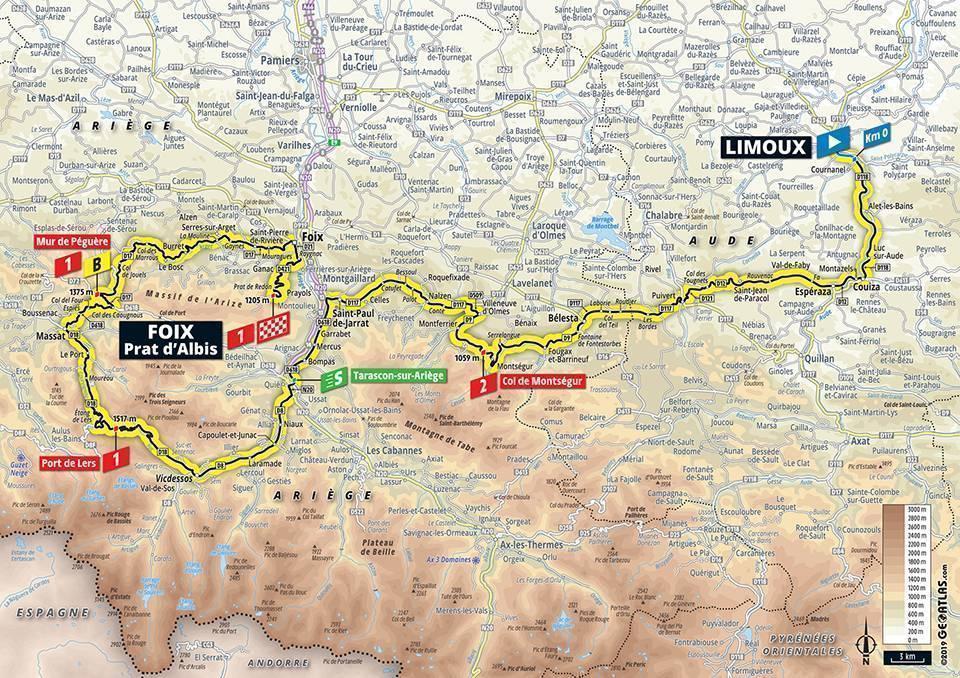 44/64

Stage 15 – Limoux to Foix (185km, mountainous)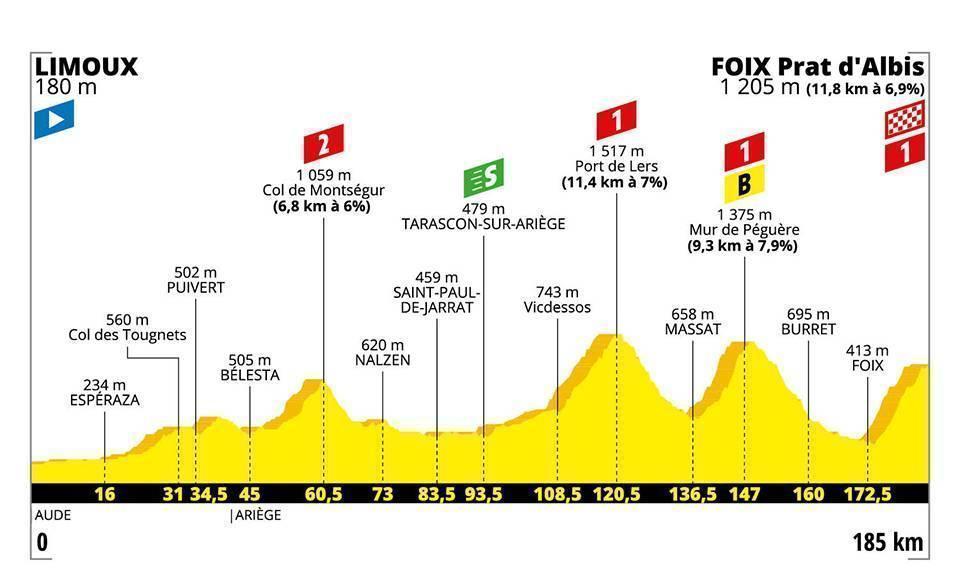 45/64

Stage 15 – Limoux to Foix (185km, mountainous)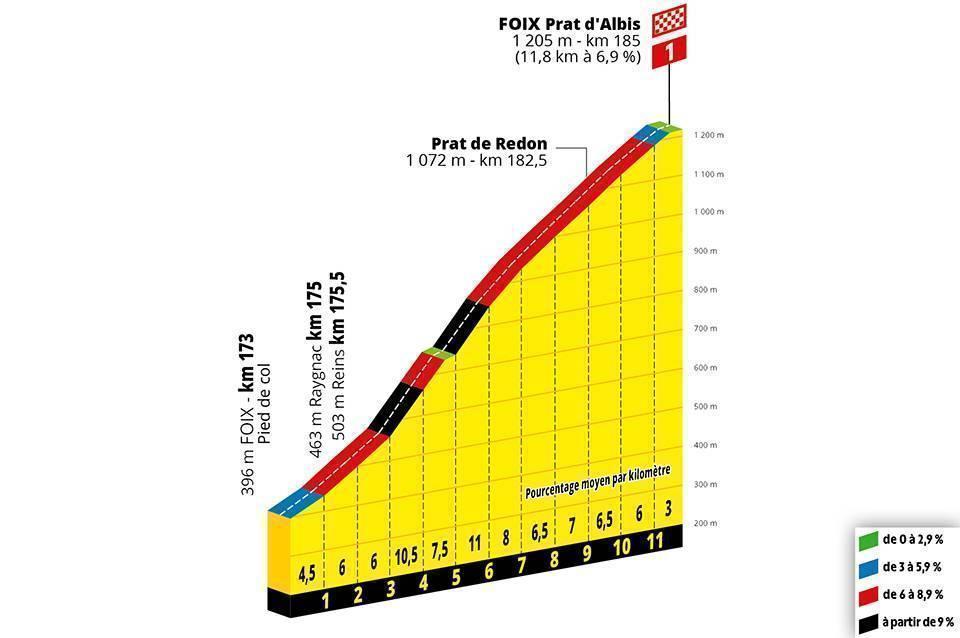 46/64

Stage 15 – Limoux to Foix (185km, mountainous)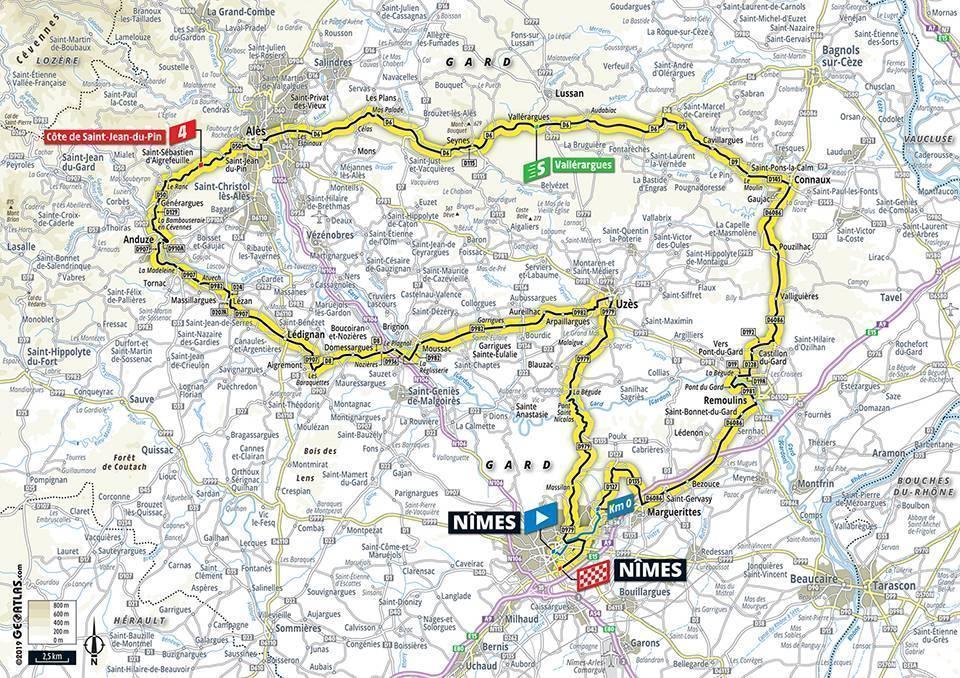 47/64

Stage 16 – Nimes (177km, flat)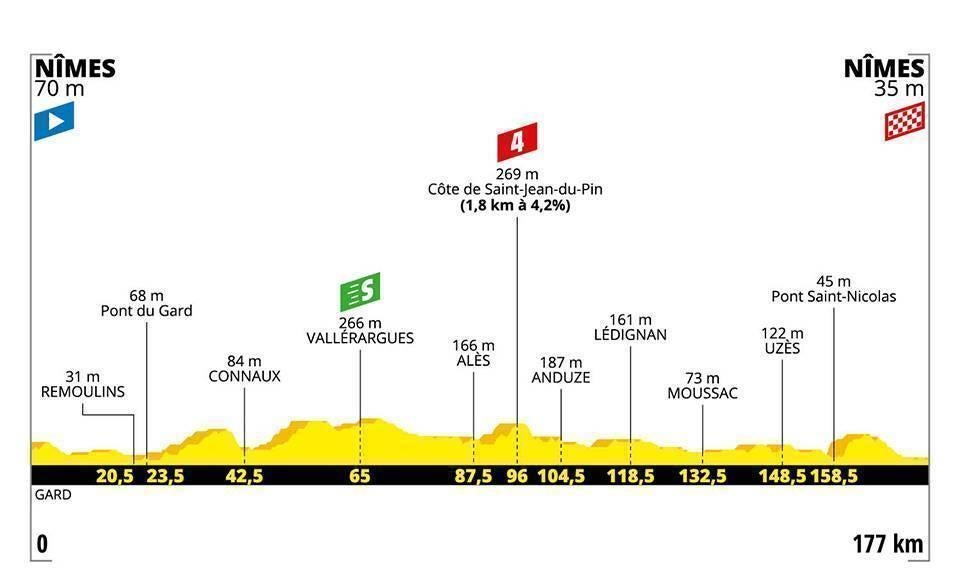 48/64

Stage 16 – Nimes (177km, flat)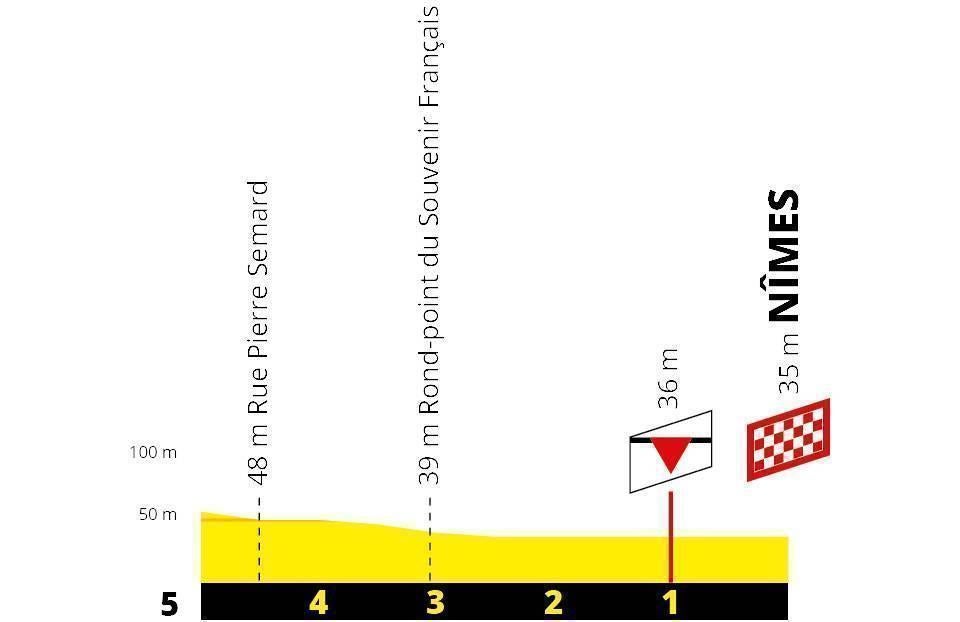 49/64

Stage 16 – Nimes (177km, flat)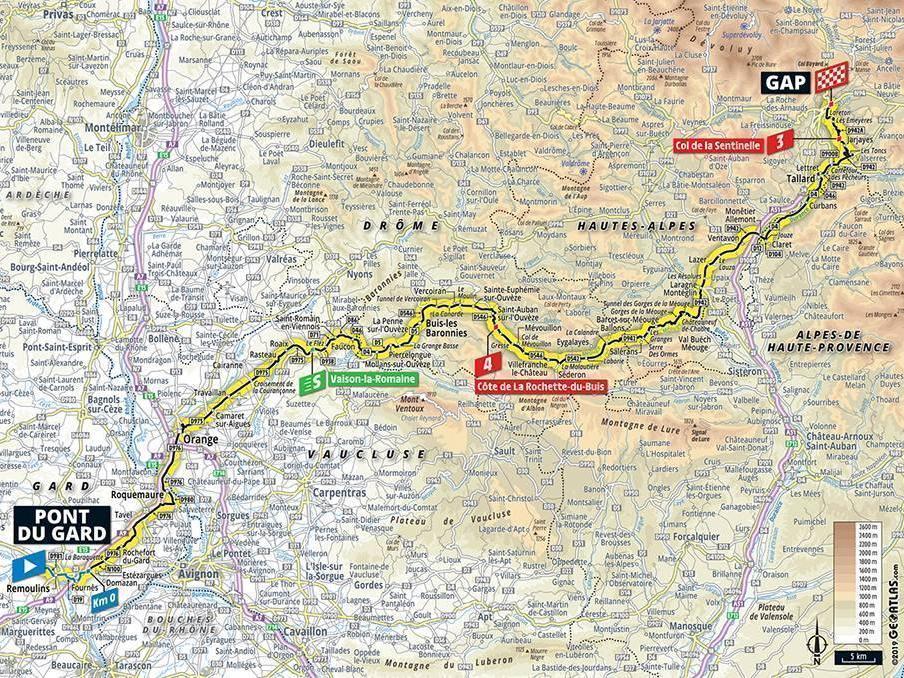 50/64

Stage 17 – Pont du Gard to Gap (200km, hilly)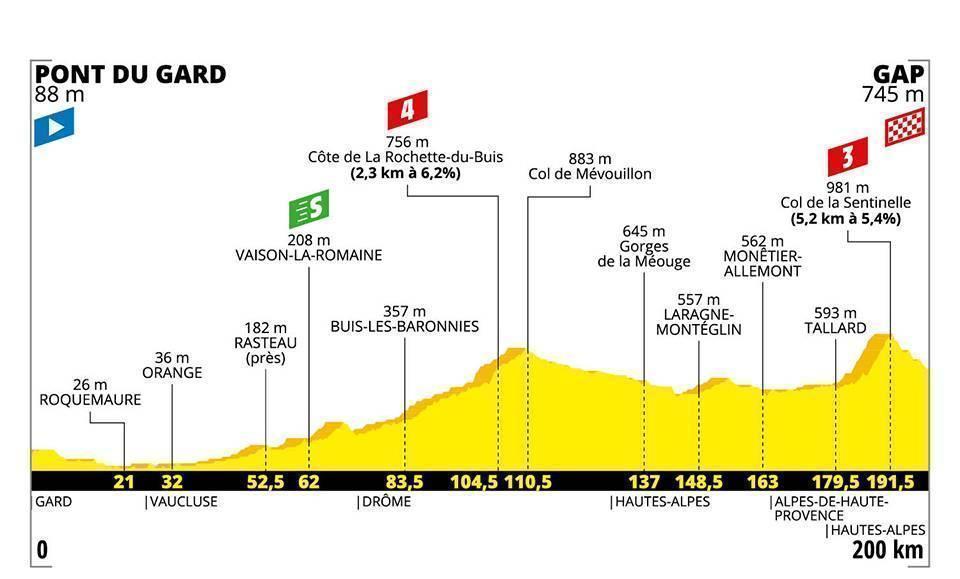 51/64

Stage 17 – Pont du Gard to Gap (200km, hilly)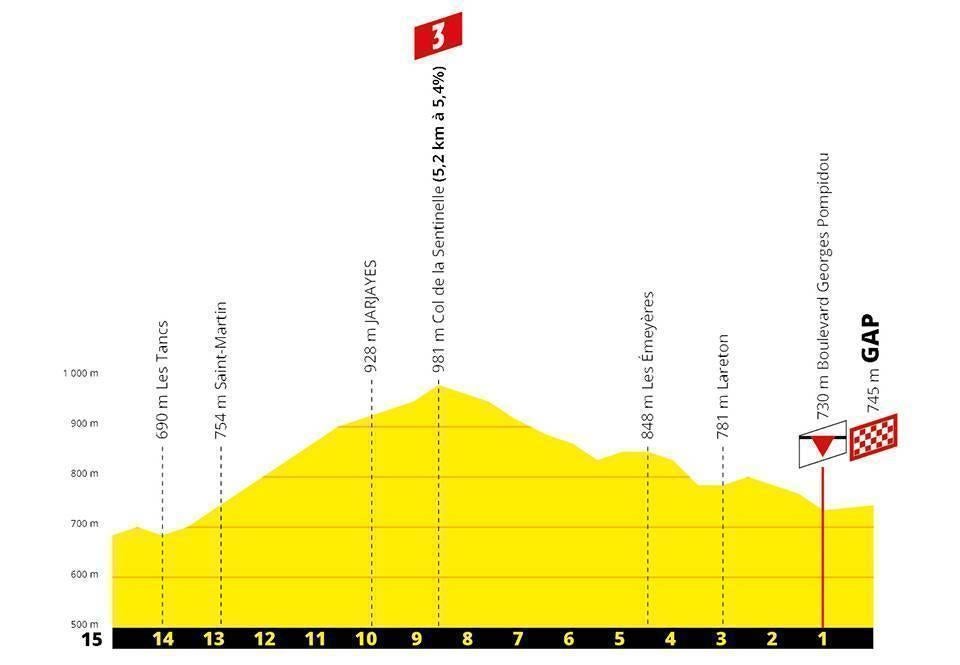 52/64

Stage 17 – Pont du Gard to Gap (200km, hilly)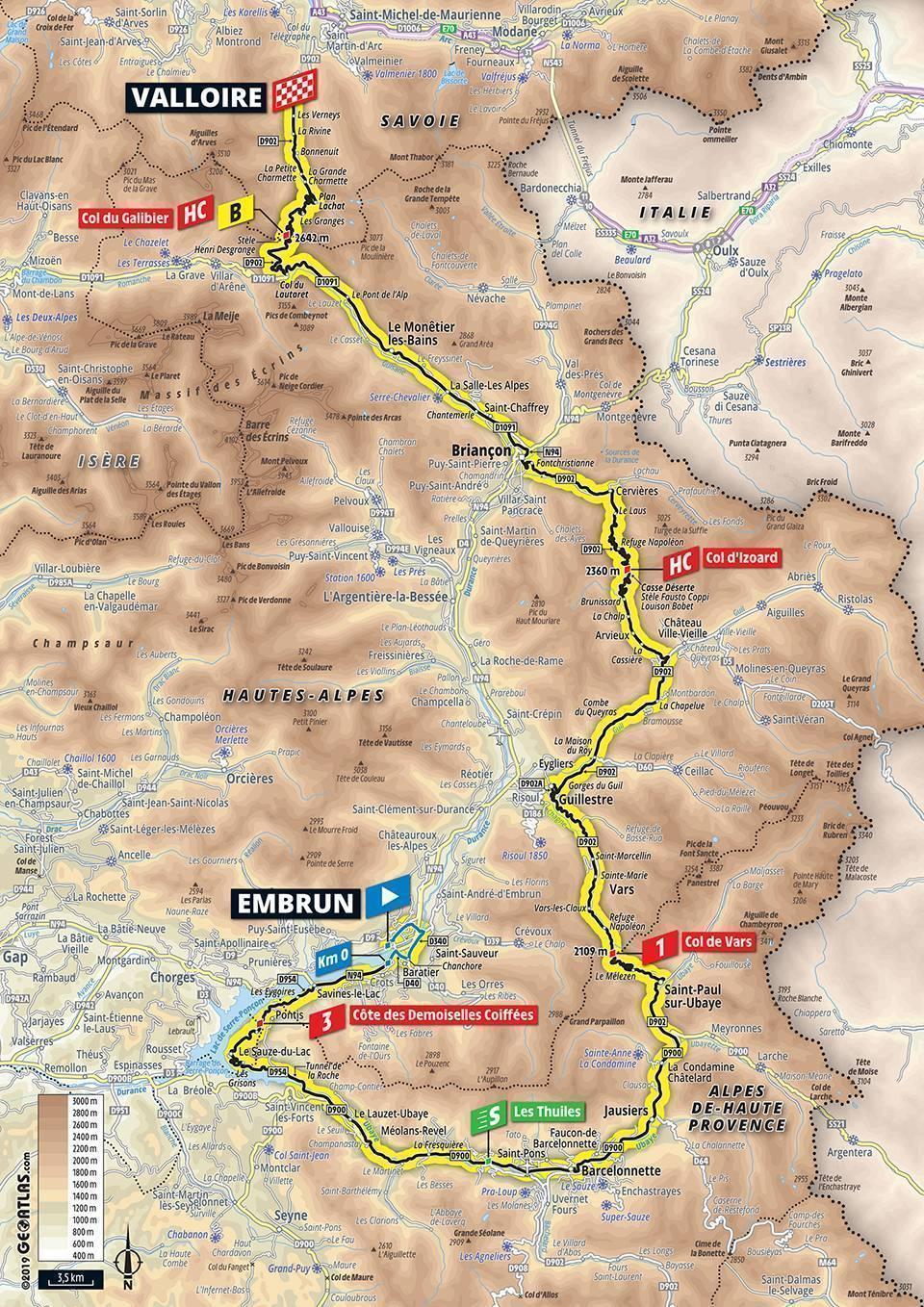 53/64

Stage 18 – Embrun to Valloire (208km, mountainous)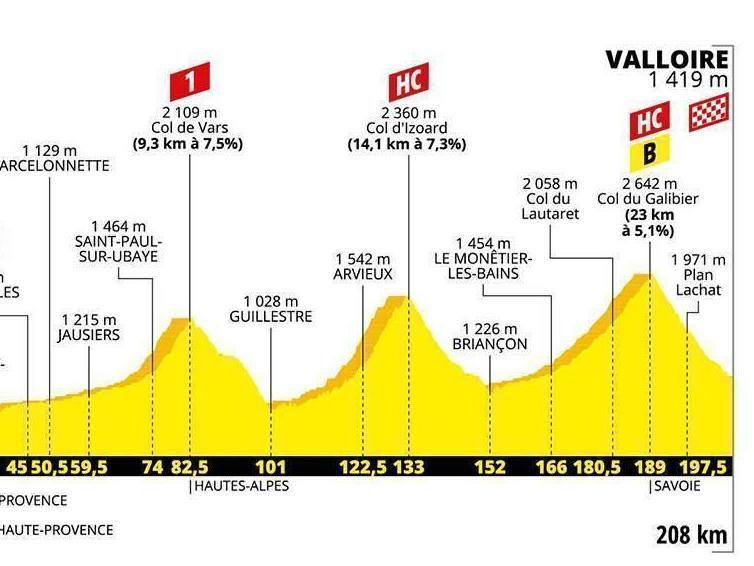 54/64

Stage 18 – Embrun to Valloire (208km, mountainous)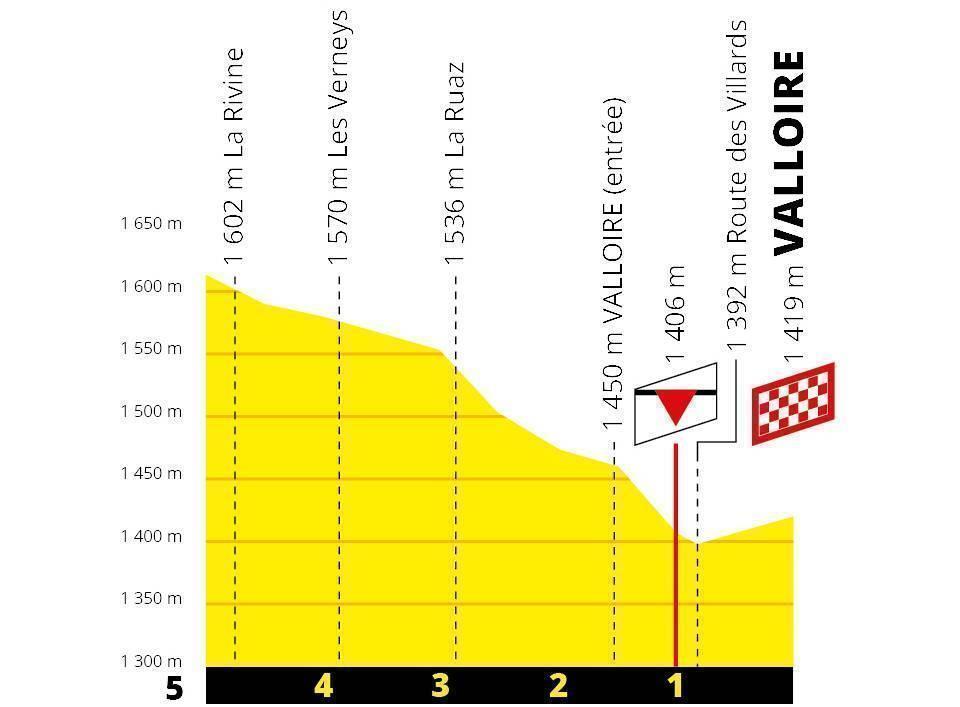 55/64

Stage 18 – Embrun to Valloire (208km, mountainous)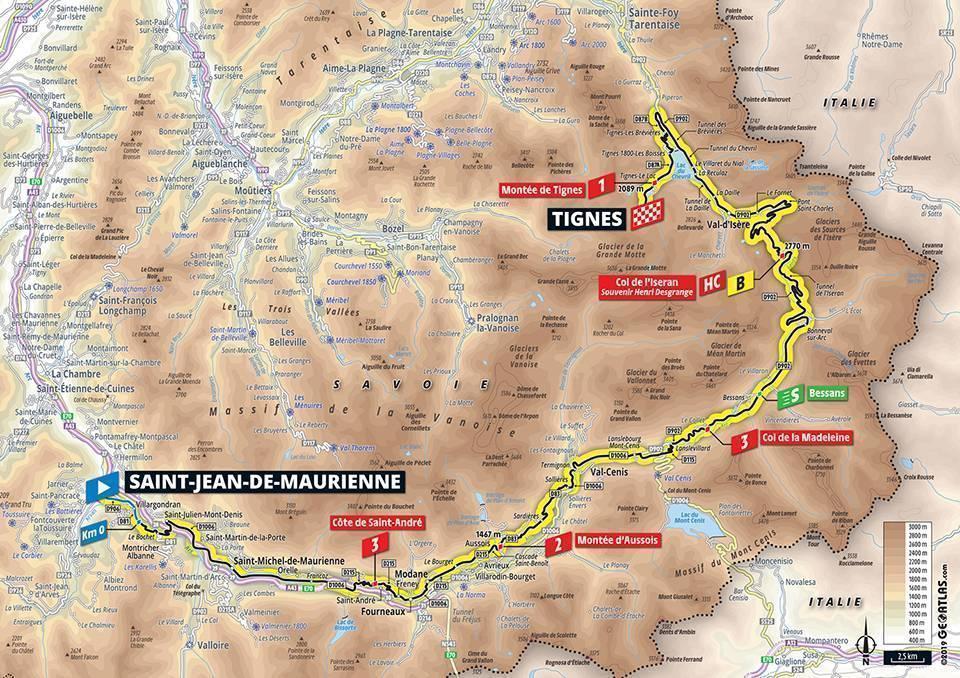 56/64

Stage 19 – Saint-Jean-de-Mauruenne to Tignes (126.5km, mountainous)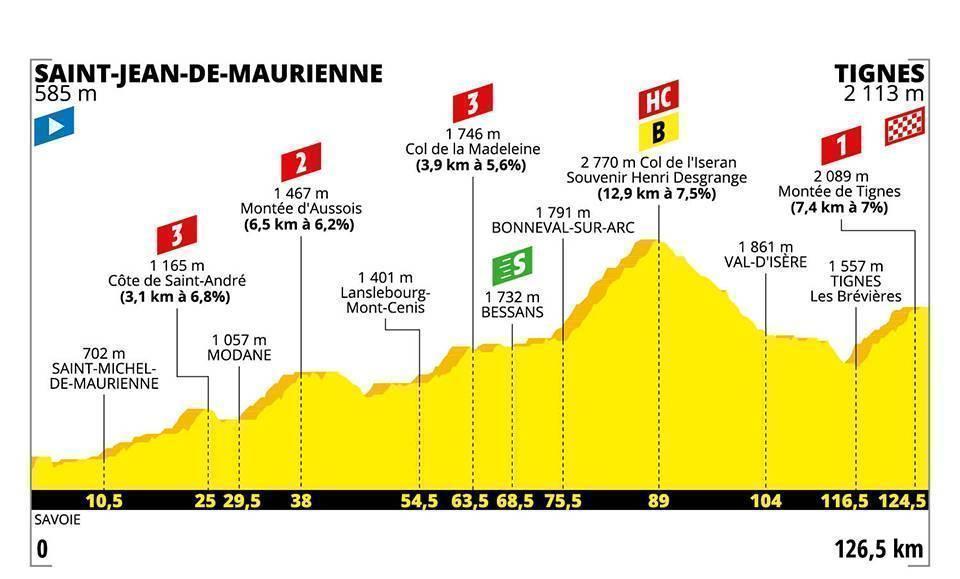 57/64

Stage 19 – Saint-Jean-de-Mauruenne to Tignes (126.5km, mountainous)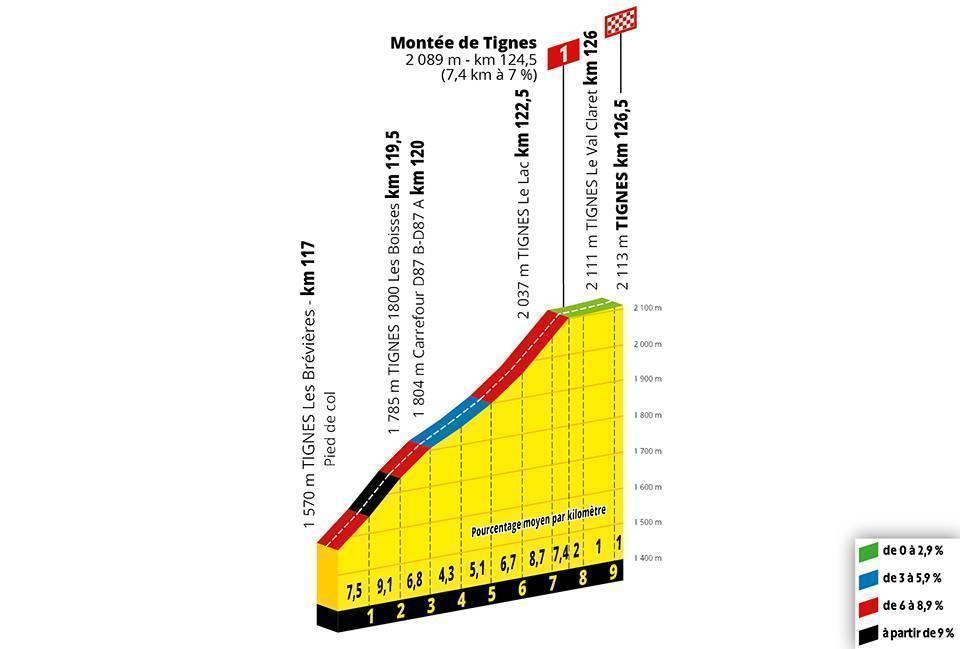 58/64

Stage 19 – Saint-Jean-de-Mauruenne to Tignes (126.5km, mountainous)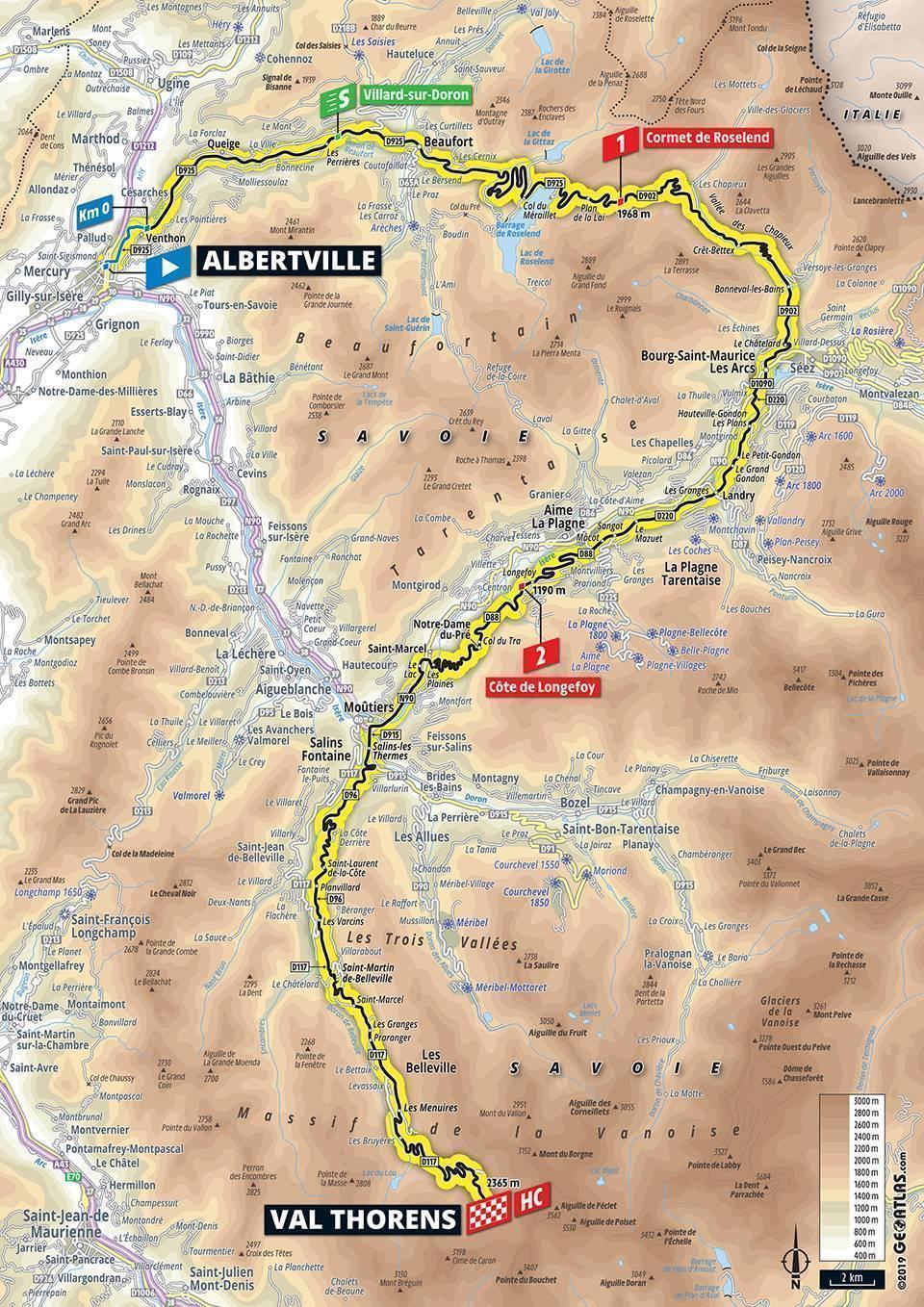 59/64

Stage 20 – Albertville to Val Thorens (130km, mountainous)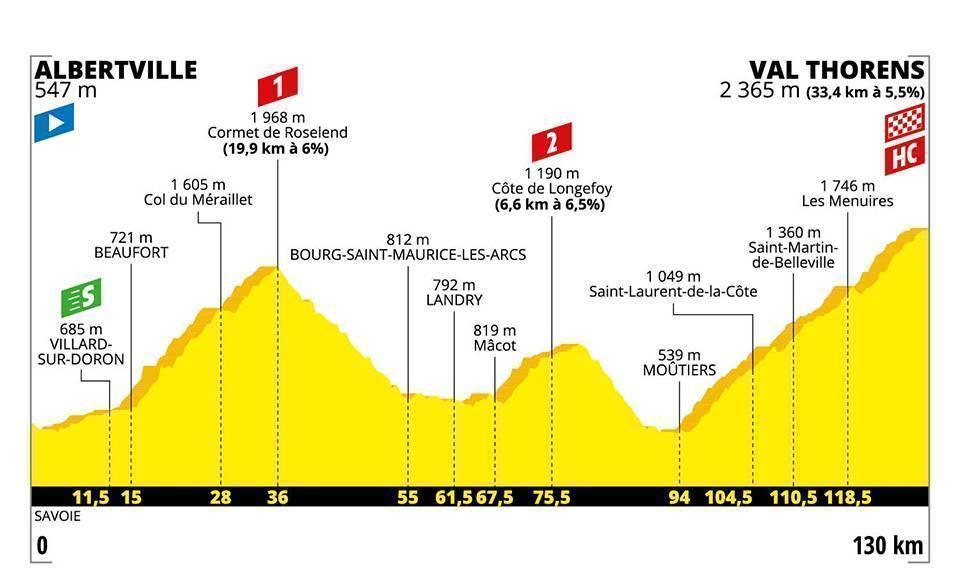 60/64

Stage 20 – Albertville to Val Thorens (130km, mountainous)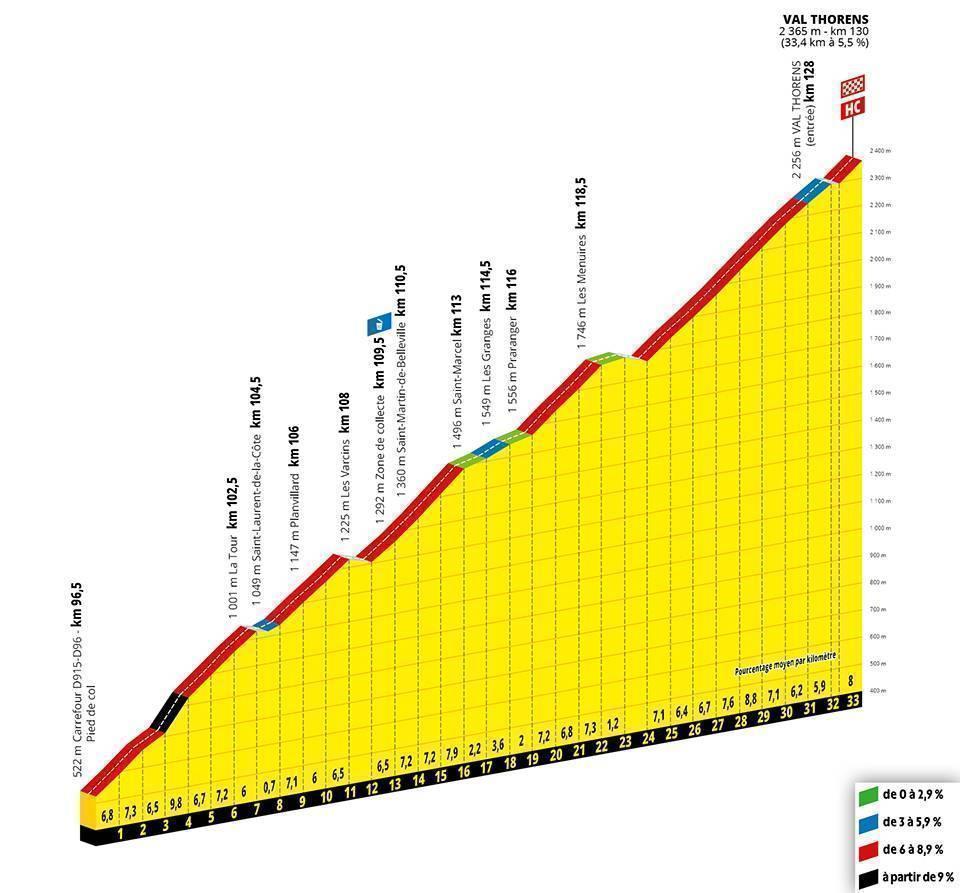 61/64

Stage 20 – Albertville to Val Thorens (130km, mountainous)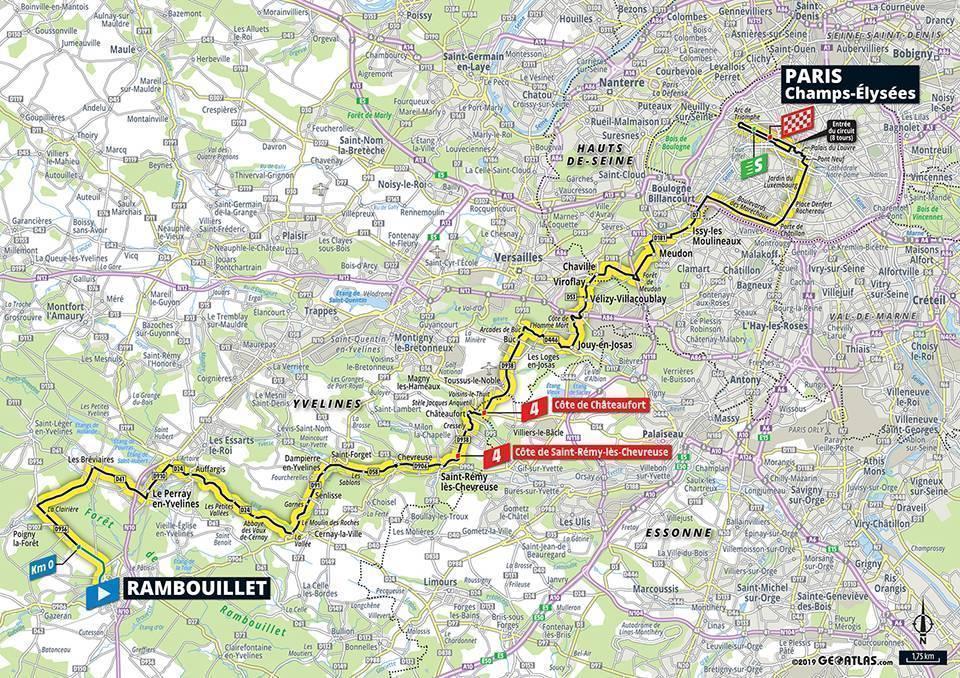 62/64

Stage 21 – Rambouillet to Champs-Elysees (128km, flat)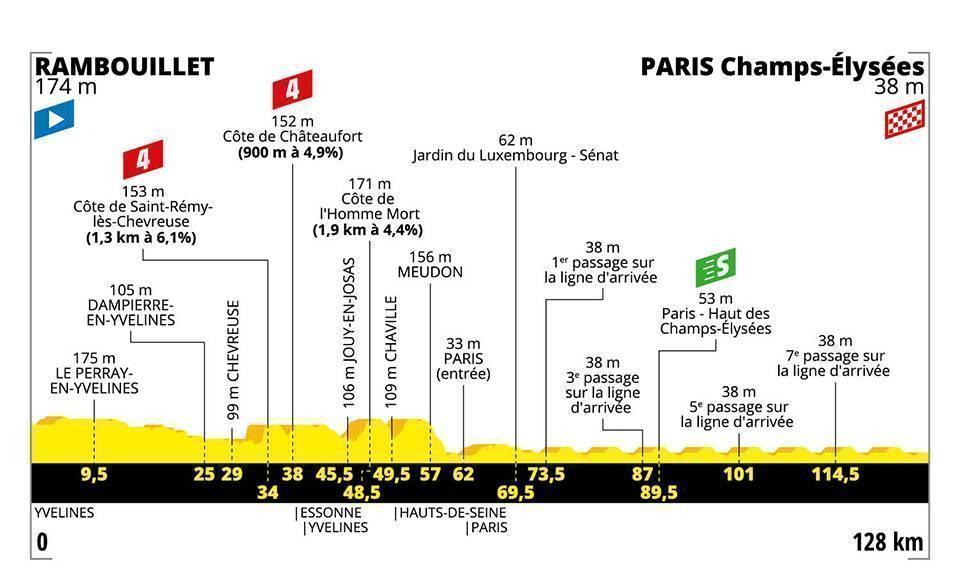 63/64

Stage 21 – Rambouillet to Champs-Elysees (128km, flat)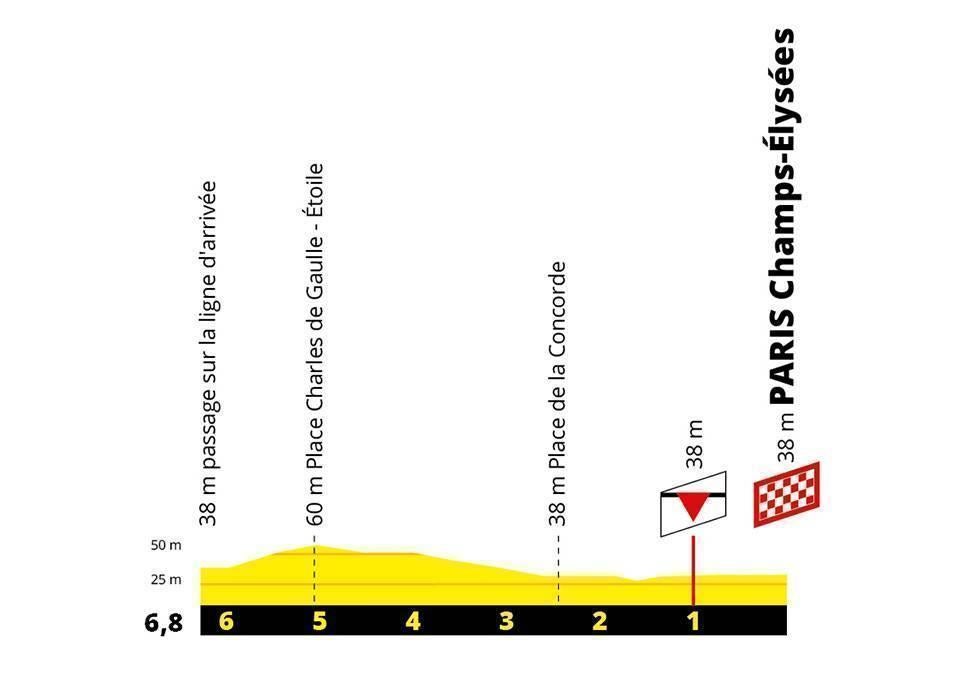 64/64

Stage 21 – Rambouillet to Champs-Elysees (128km, flat)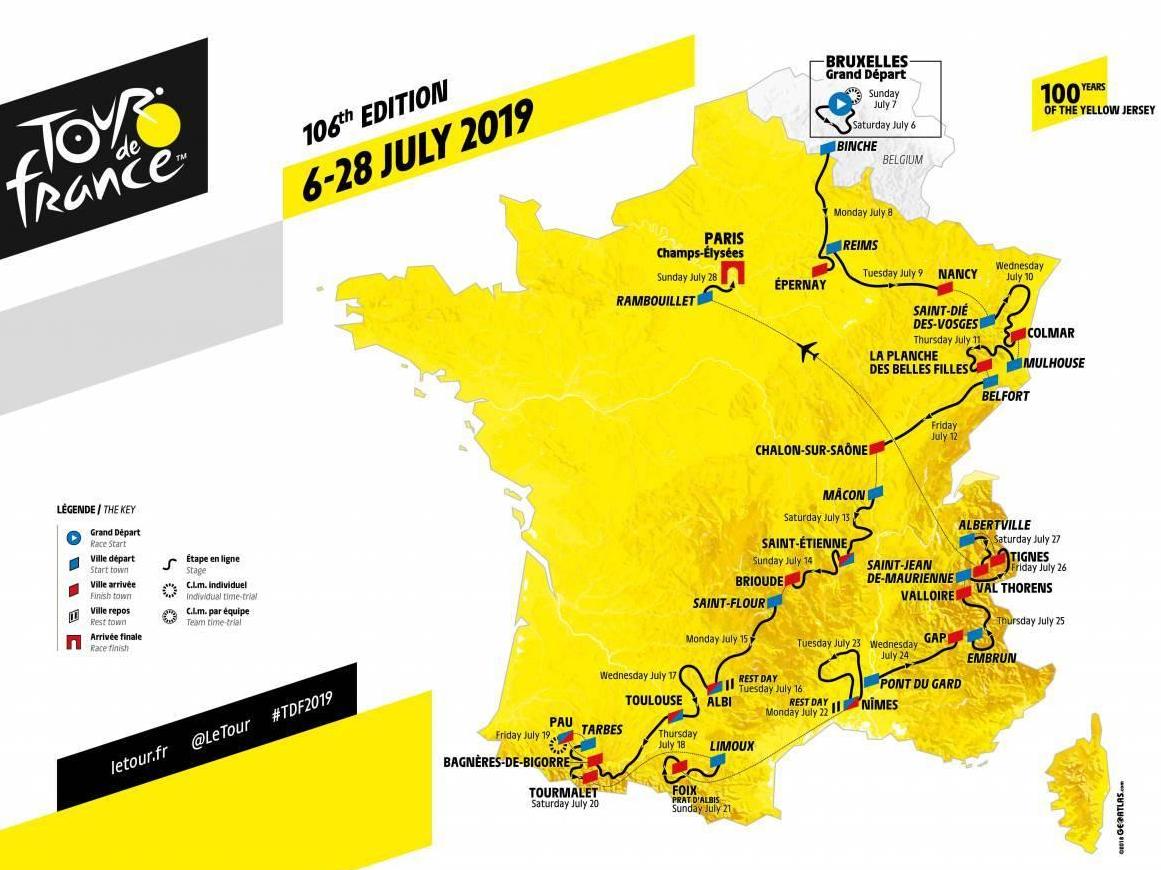 1/64

2019 Tour de France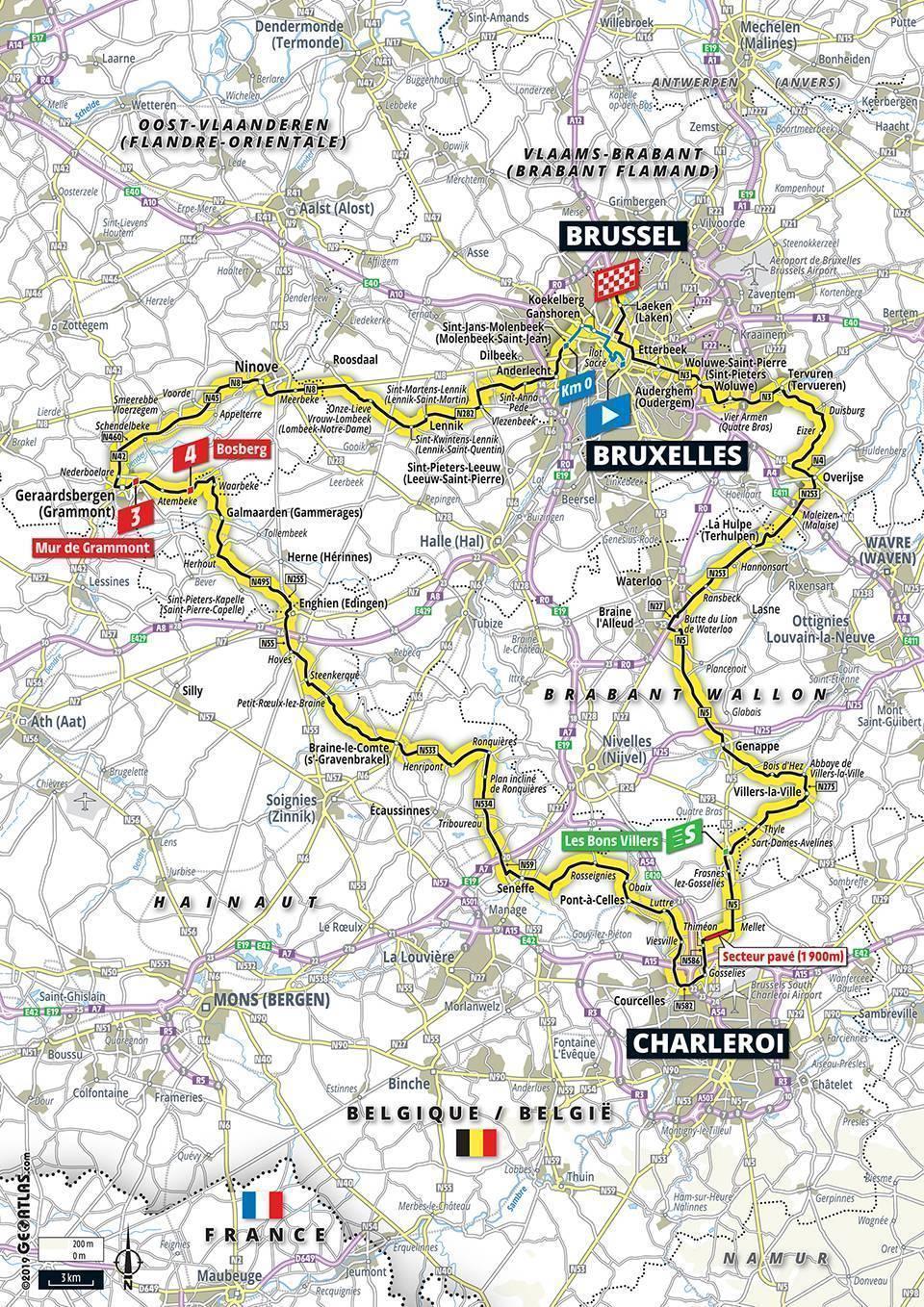 2/64

Stage 1, Grand Depart – Brussels (194.5km, flat)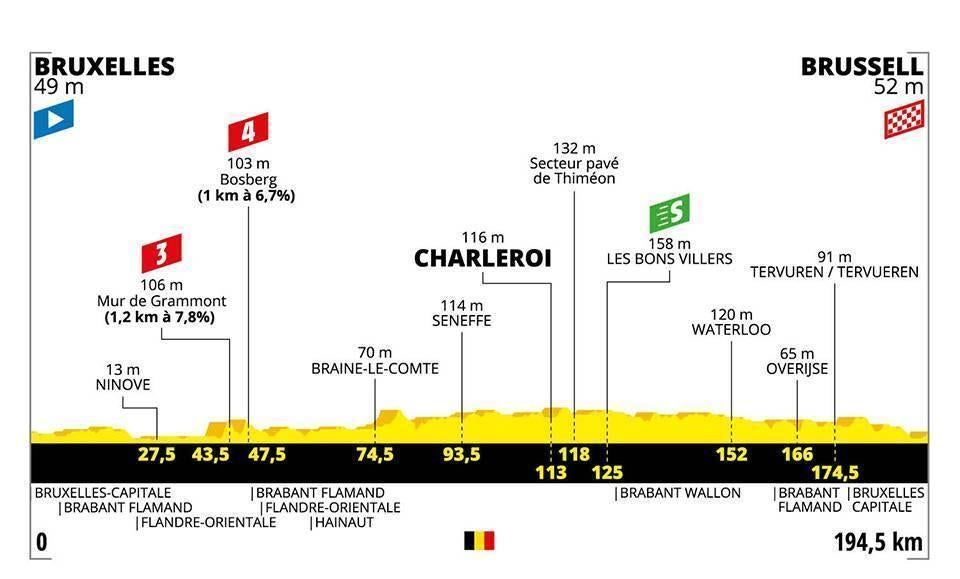 3/64

Stage 1, Grand Depart – Brussels (194.5km, flat)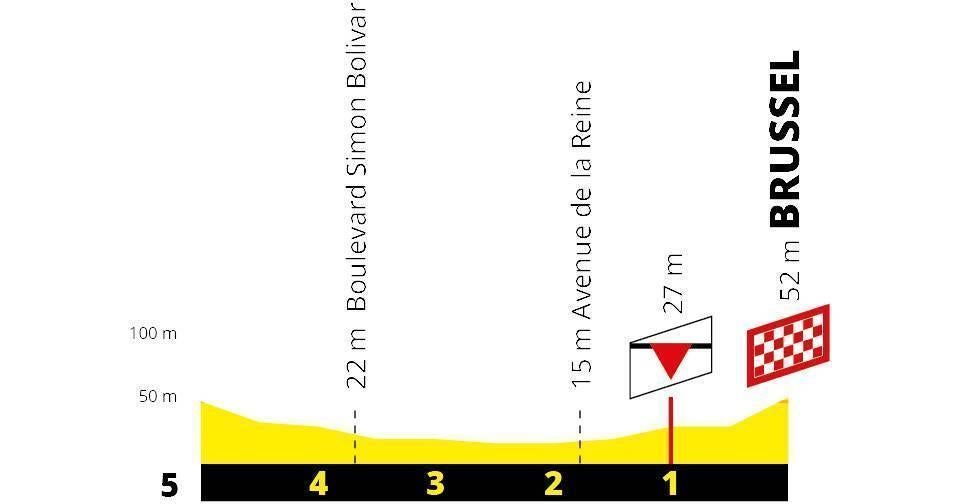 4/64

Stage 1, Grand Depart – Brussels (194.5km, flat)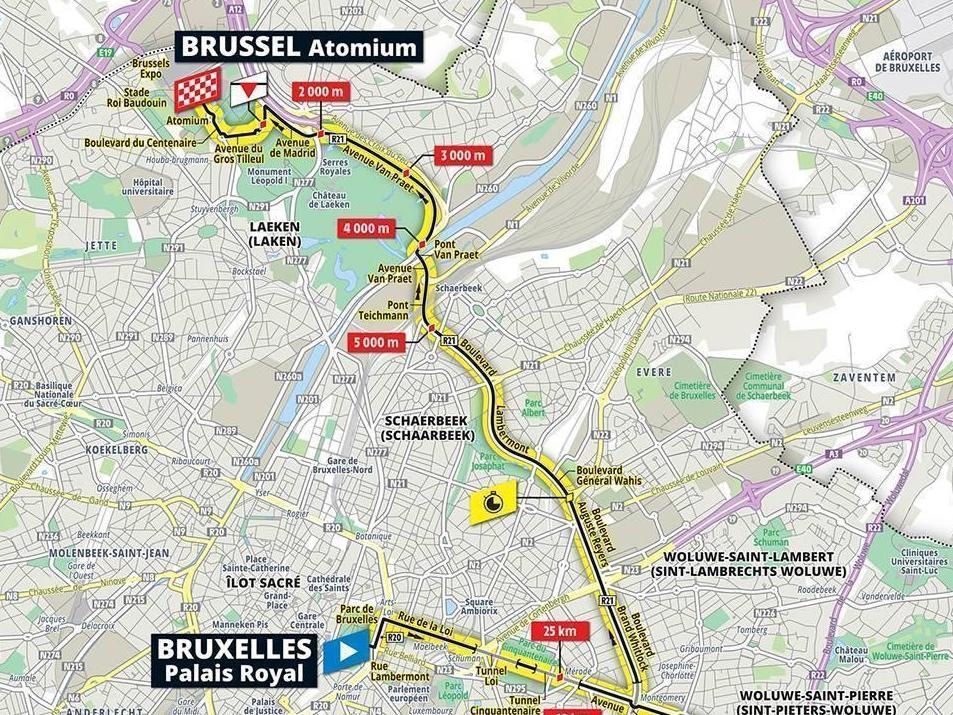 5/64

Stage 2 – Brussels (27.6km, team time-trial)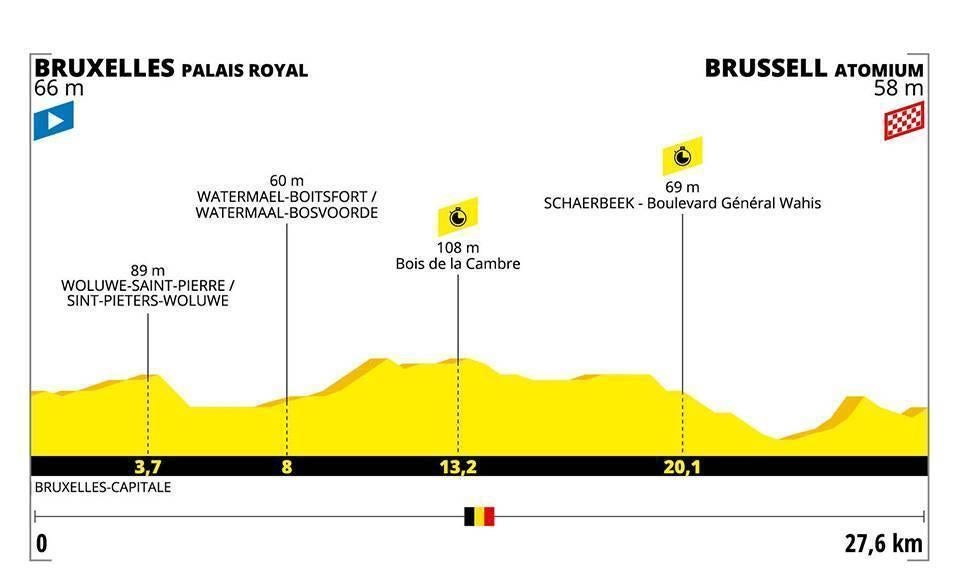 6/64

Stage 2 – Brussels (27.6km, team time-trial)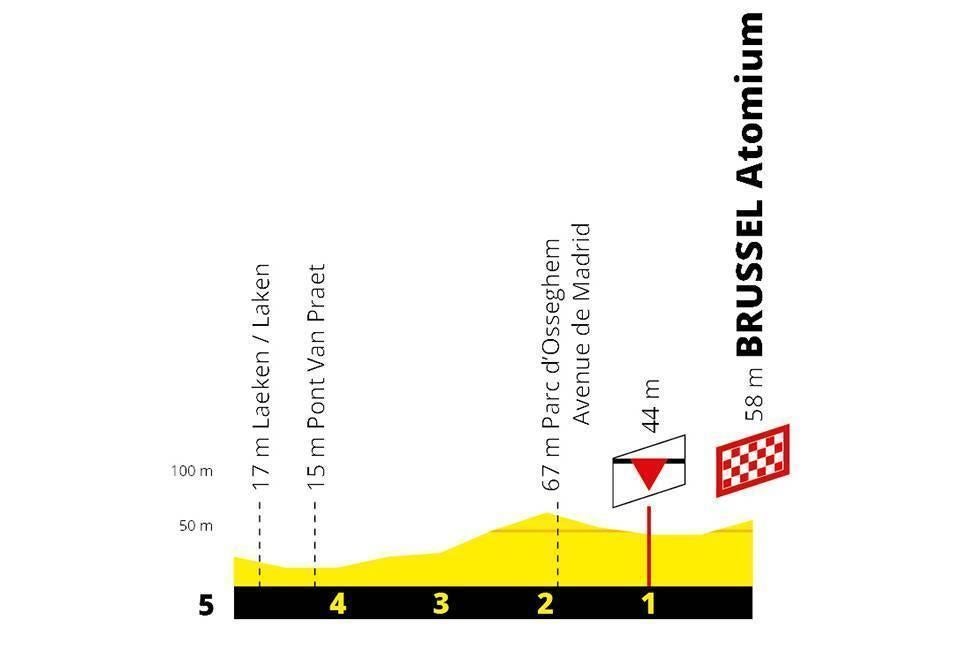 7/64

Stage 2 – Brussels (27.6km, team time-trial)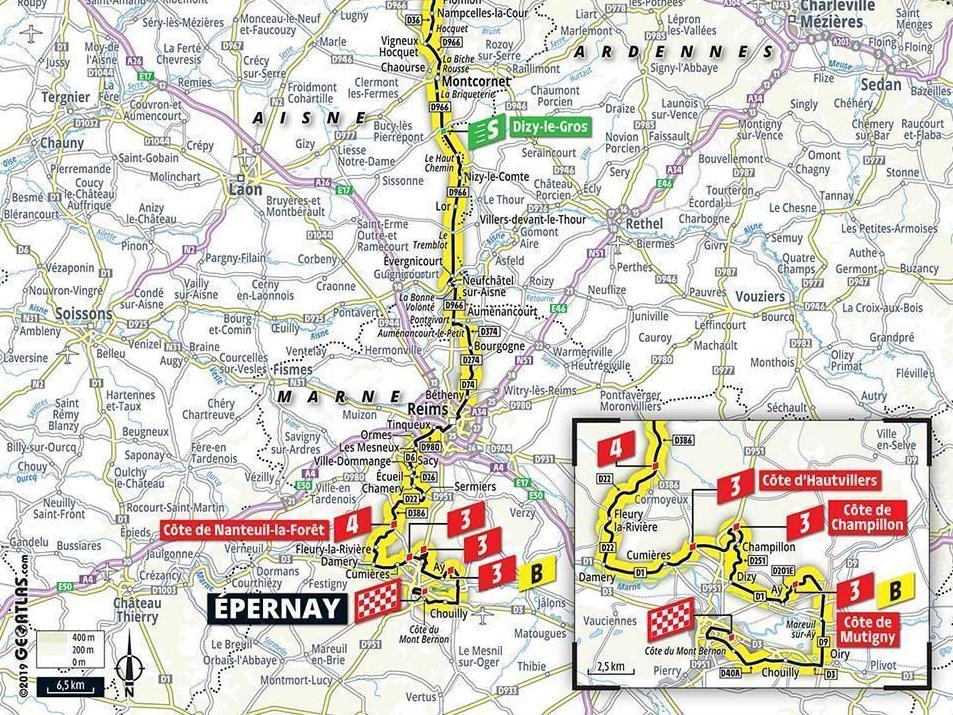 8/64

Stage 3 – Binche to Epernay (215km, hilly)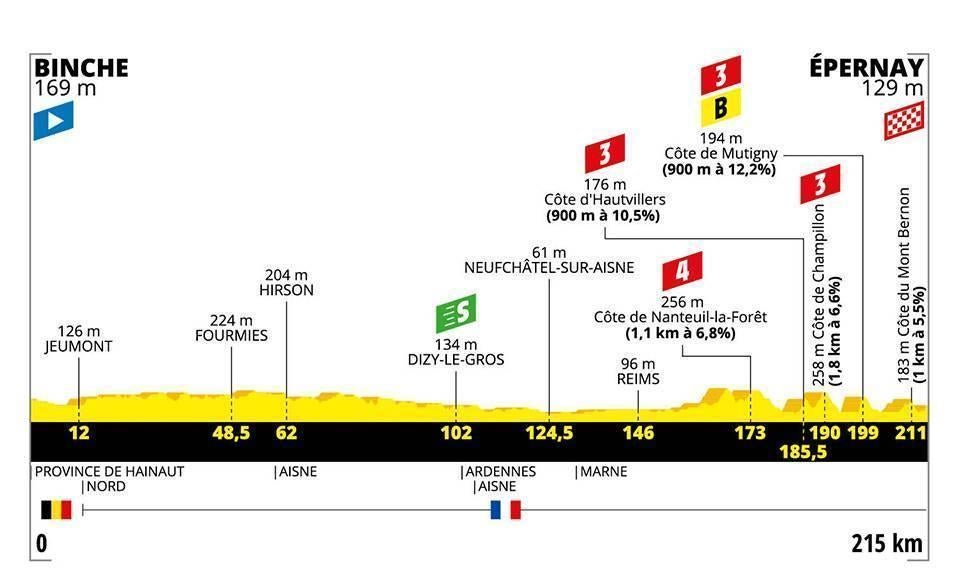 9/64

Stage 3 – Binche to Epernay (215km, hilly)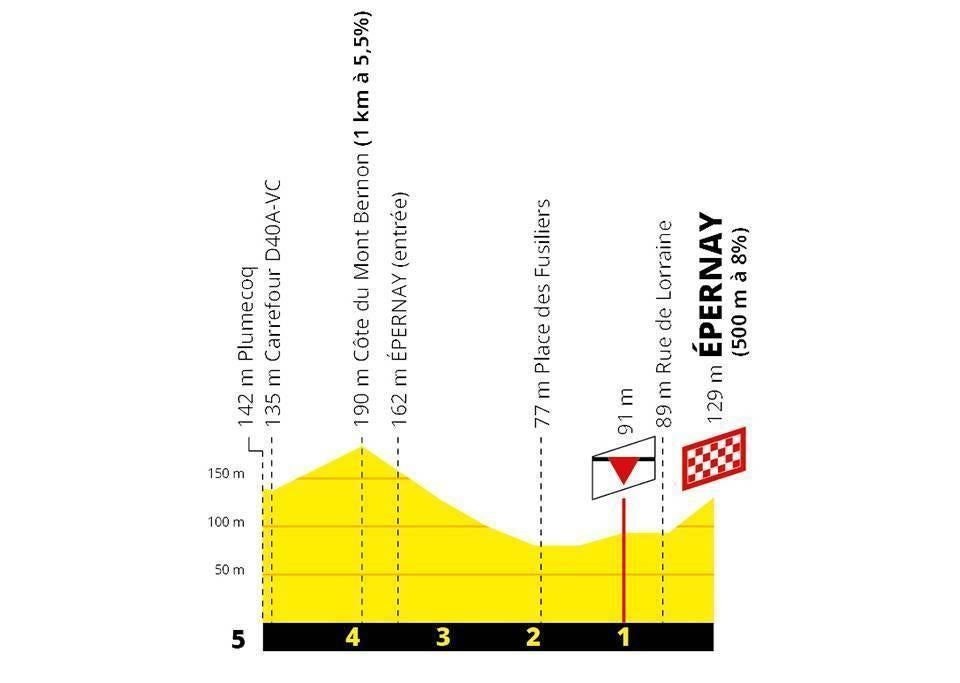 10/64

Stage 3 – Binche to Epernay (215km, hilly)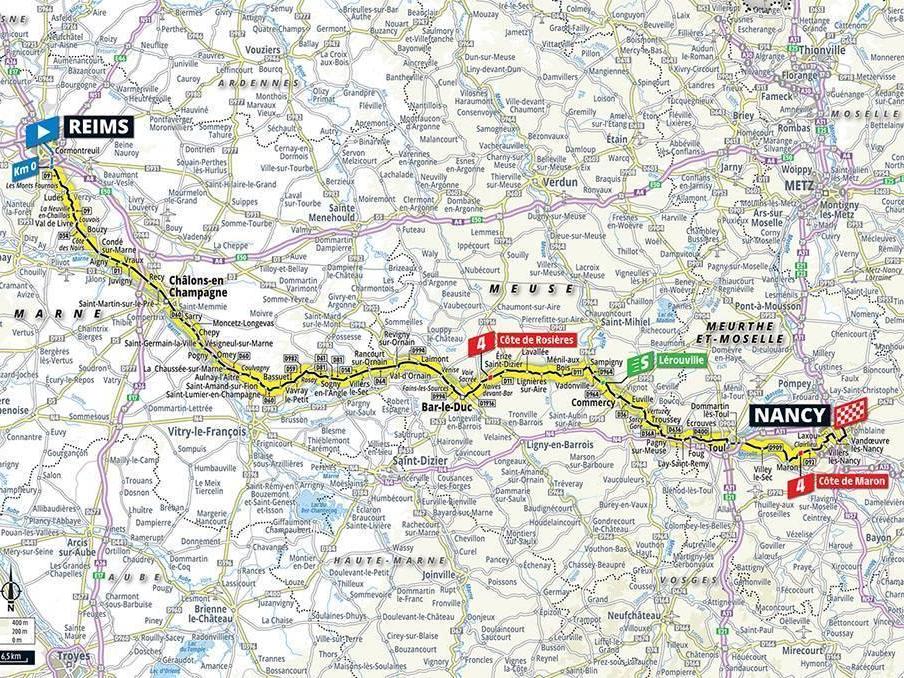 11/64

Stage 4 – Reims to Nancy (213.5km, flat)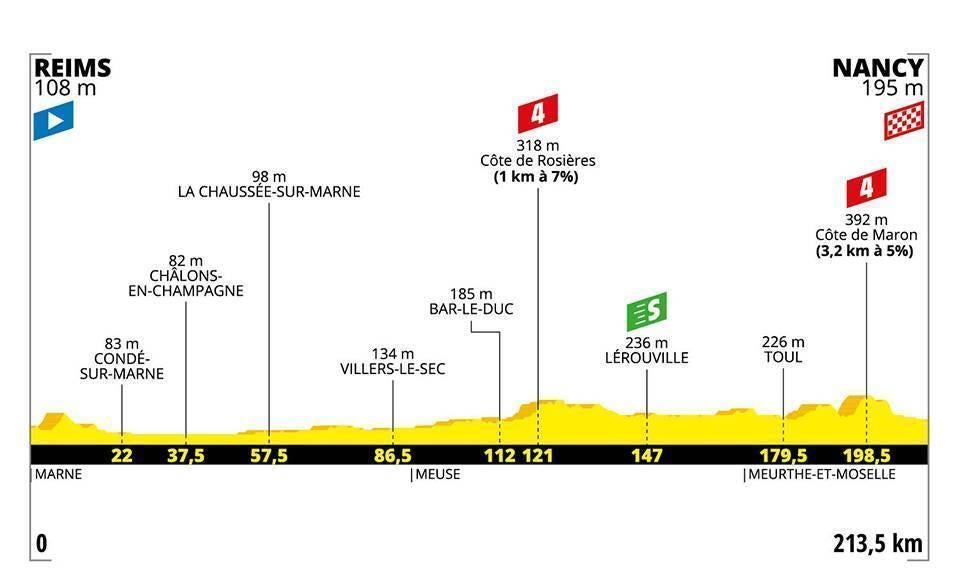 12/64

Stage 4 – Reims to Nancy (213.5km, flat)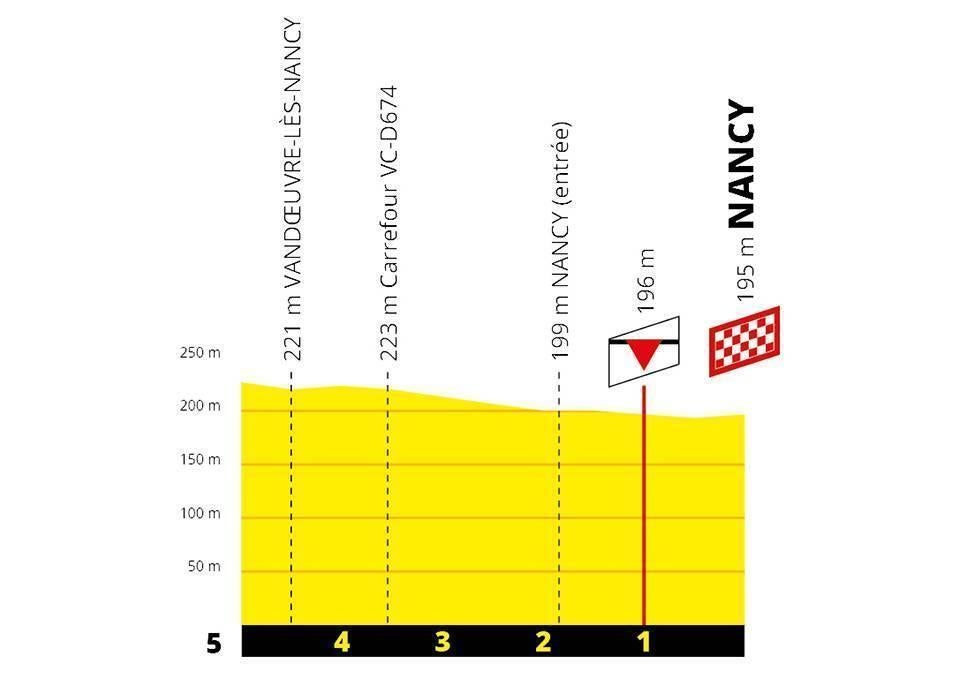 13/64

Stage 4 – Reims to Nancy (213.5km, flat)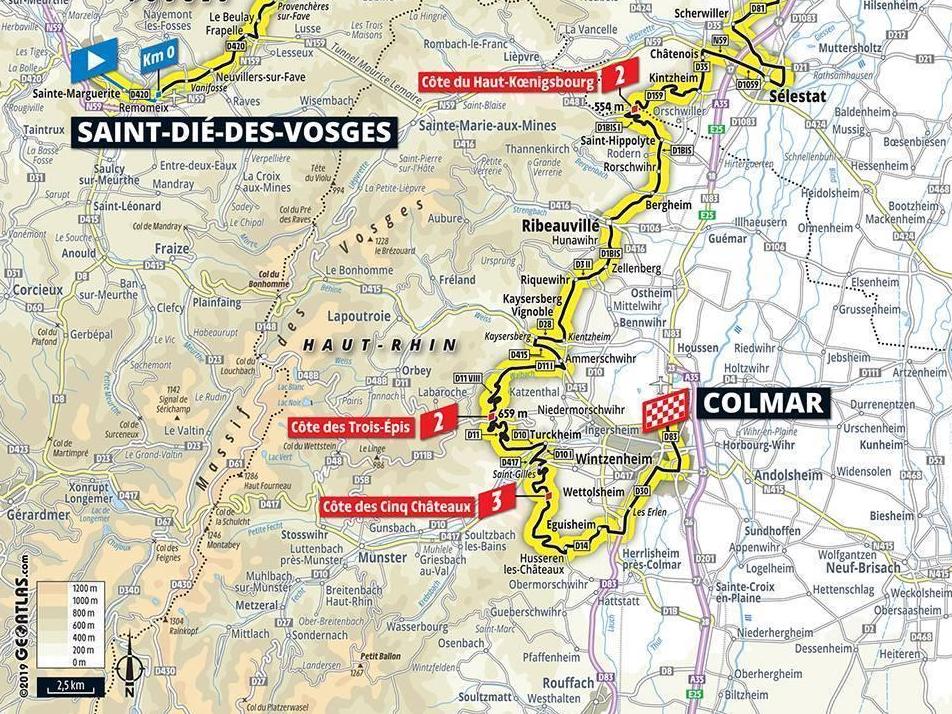 14/64

Stage 5 – Saint-die-des-Vosges to Colmar (175.5km, hilly)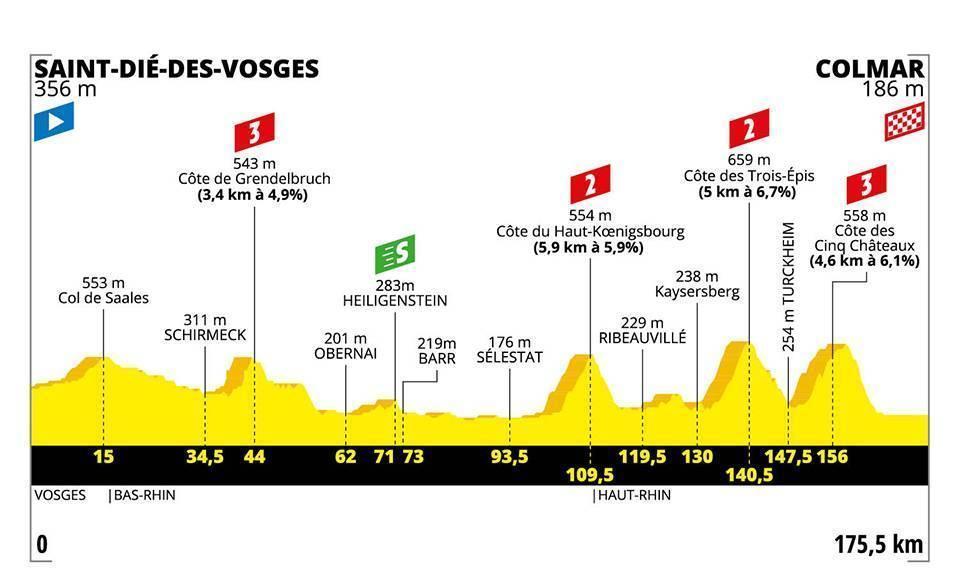 15/64

Stage 5 – Saint-die-des-Vosges to Colmar (175.5km, hilly)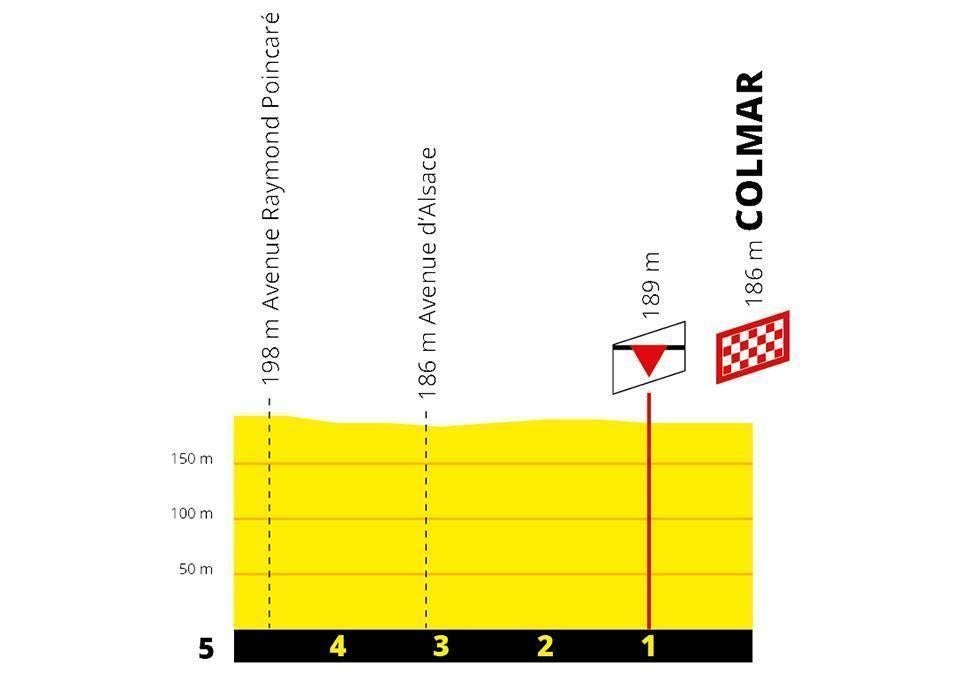 16/64

Stage 5 – Saint-die-des-Vosges to Colmar (175.5km, hilly)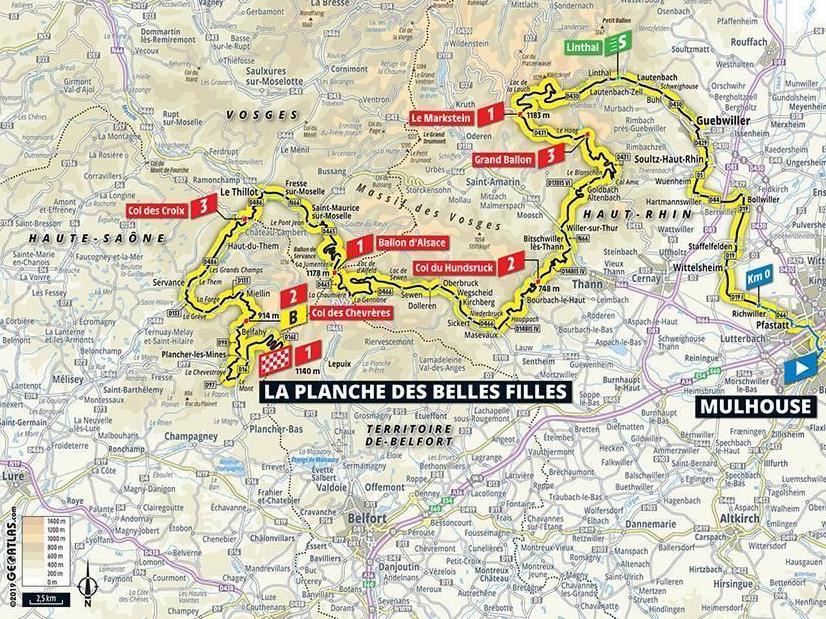 17/64

Stage 6 – Mulhouse to La Planche des Belles Filles (160.5km, mountainous)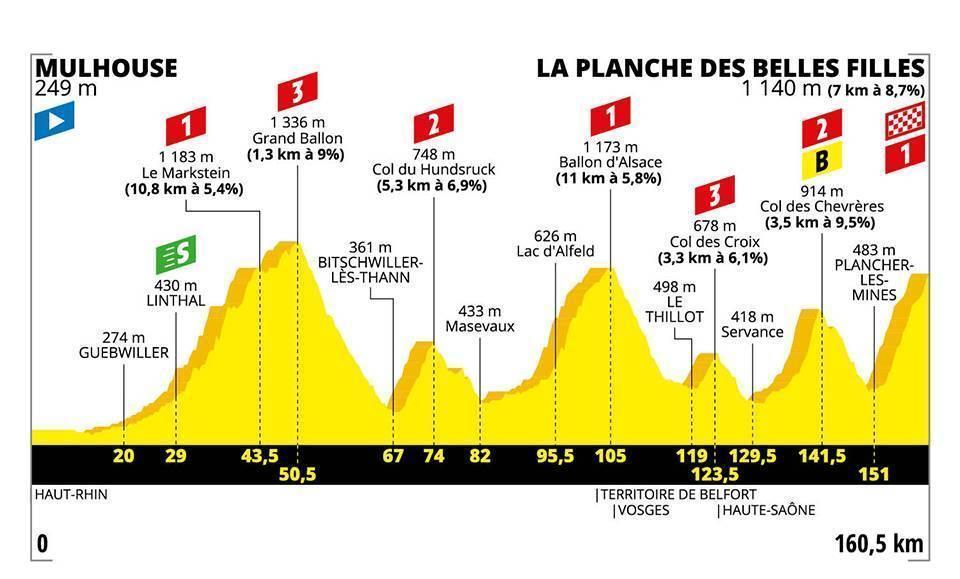 18/64

Stage 6 – Mulhouse to La Planche des Belles Filles (160.5km, mountainous)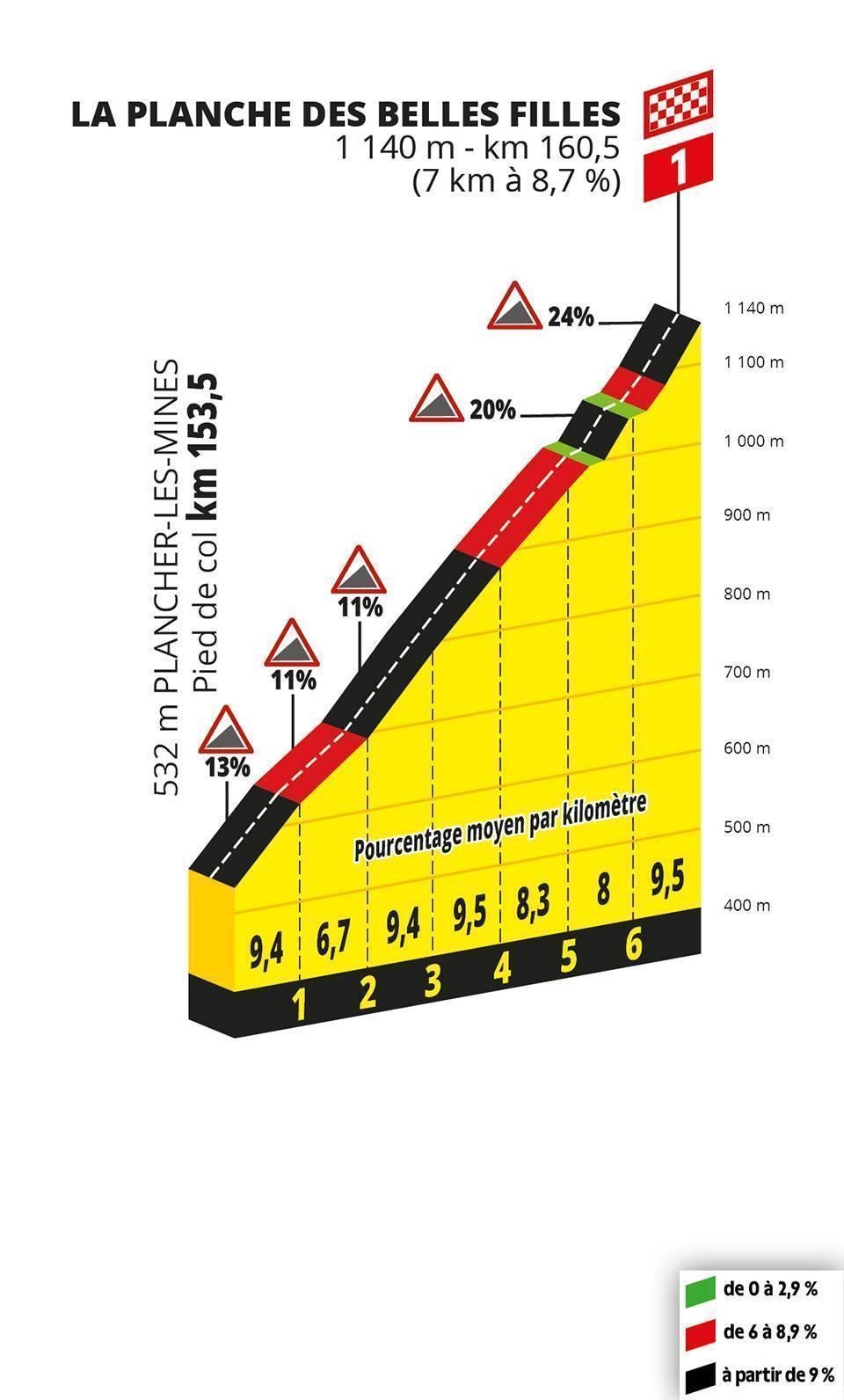 19/64

Stage 6 – Mulhouse to La Planche des Belles Filles (160.5km, mountainous)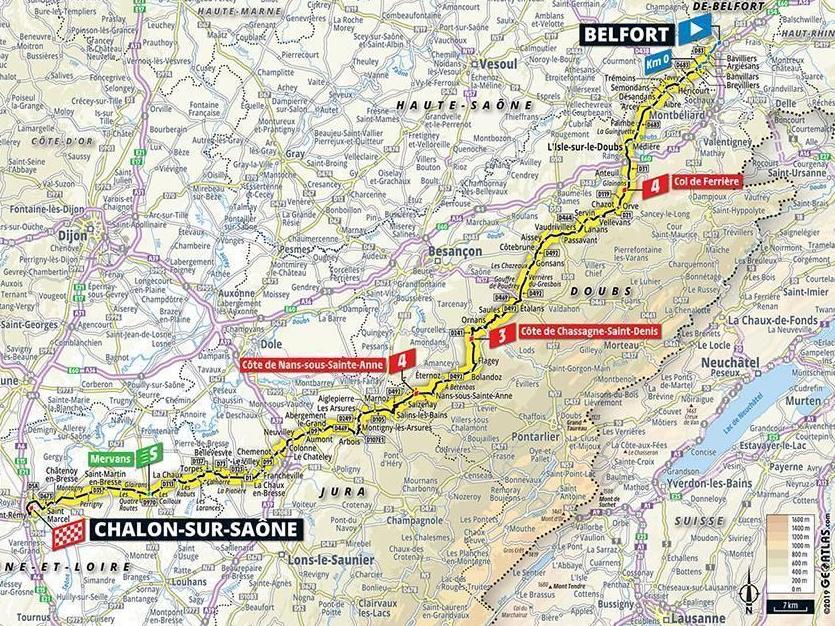 20/64

Stage 7 – Belfort to Chalon-sur-Saone (230km, flat)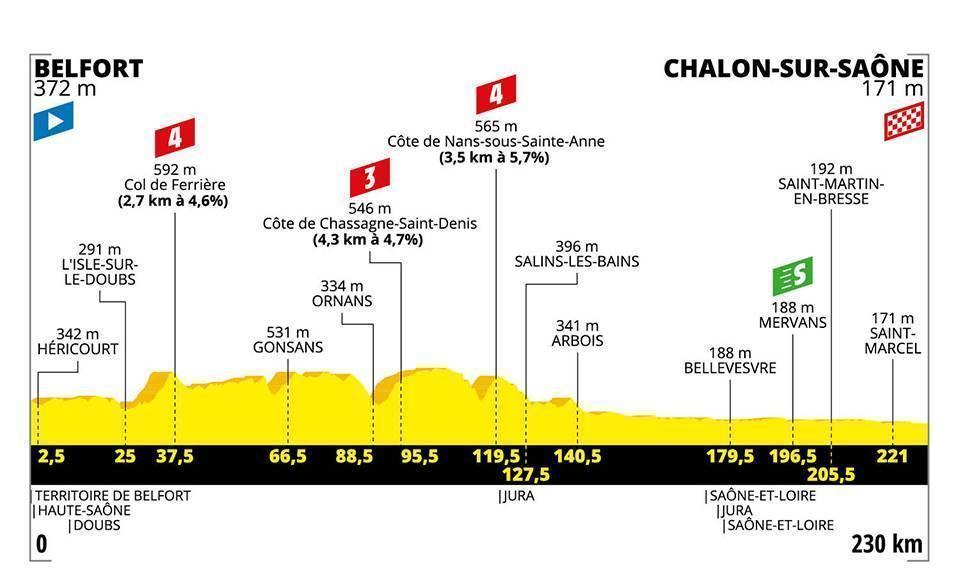 21/64

Stage 7 – Belfort to Chalon-sur-Saone (230km, flat)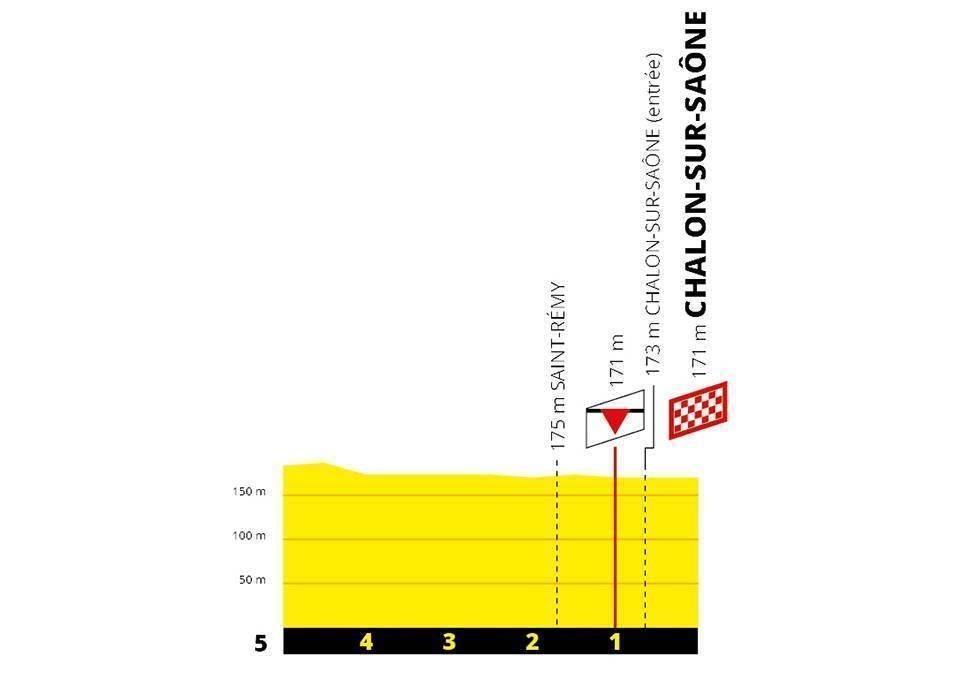 22/64

Stage 7 – Belfort to Chalon-sur-Saone (230km, flat)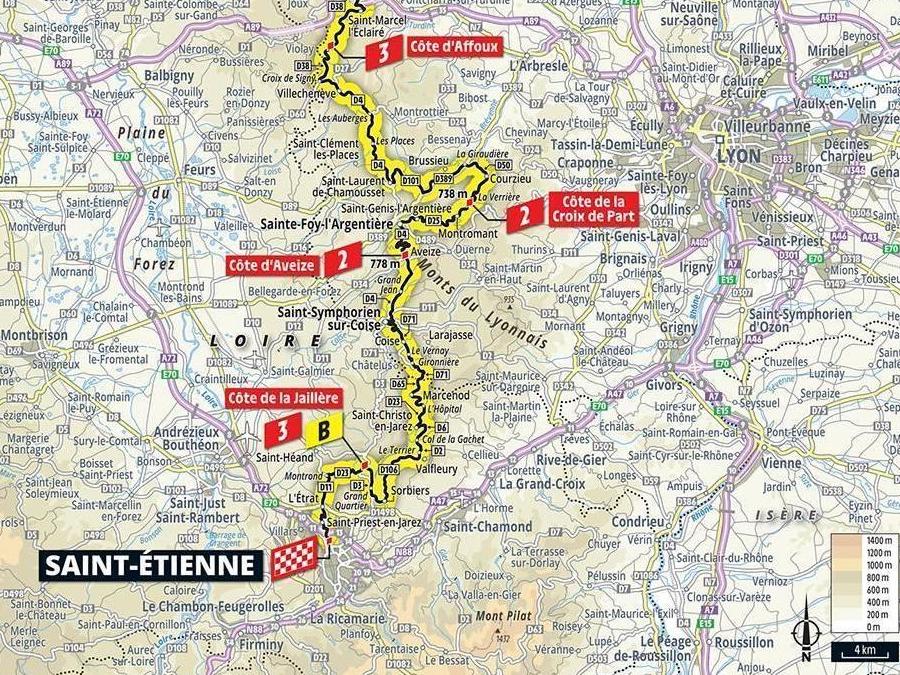 23/64

Stage 8 – Macon to Saint Etienne (200km, hilly)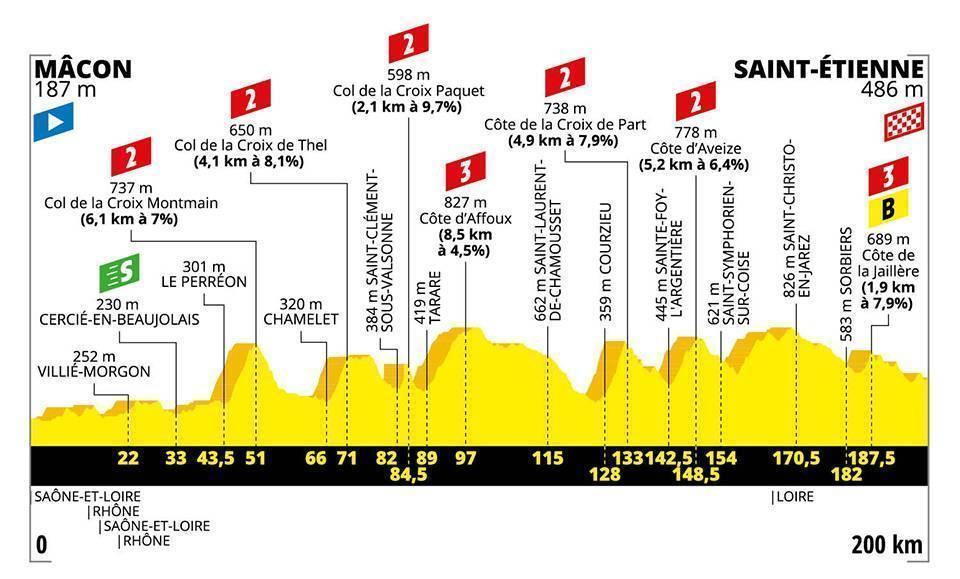 24/64

Stage 8 – Macon to Saint Etienne (200km, hilly)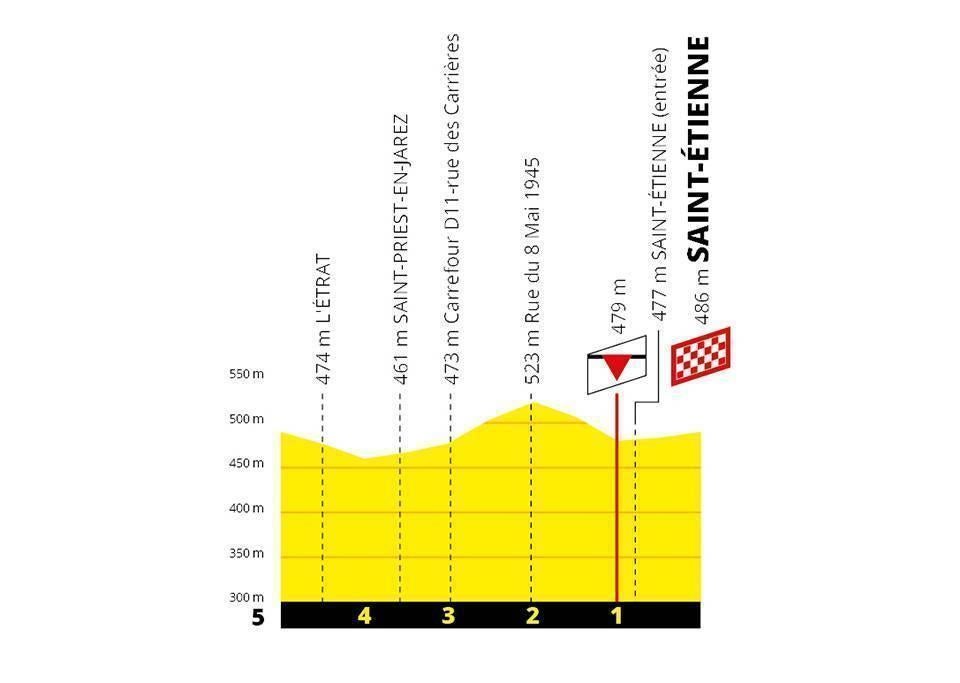 25/64

Stage 8 – Macon to Saint Etienne (200km, hilly)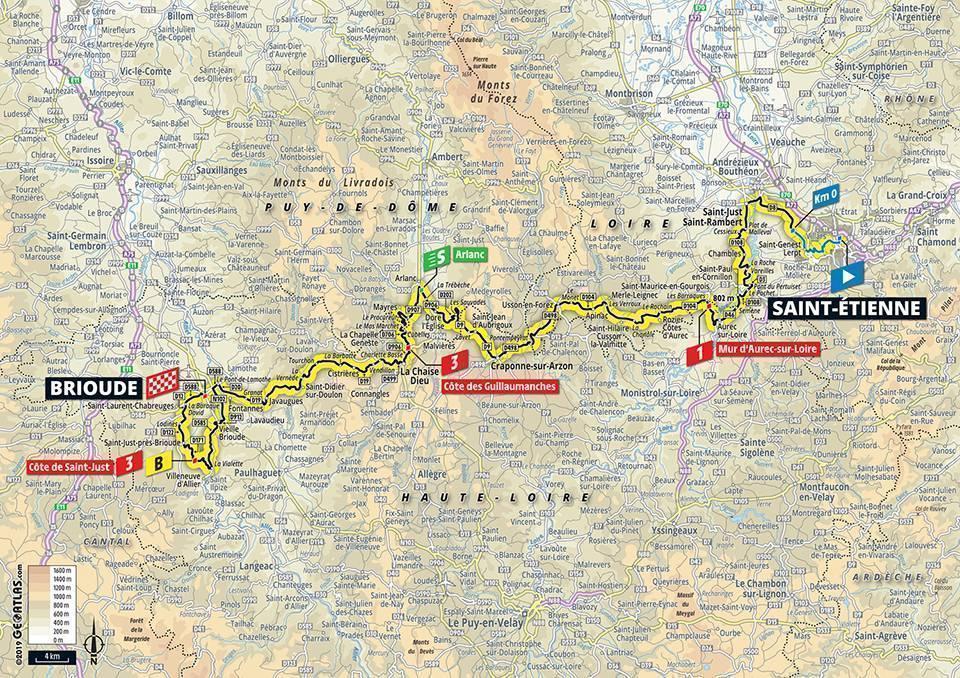 26/64

Stage 9 – Saint Etienne to Brioude (170.5km, hilly)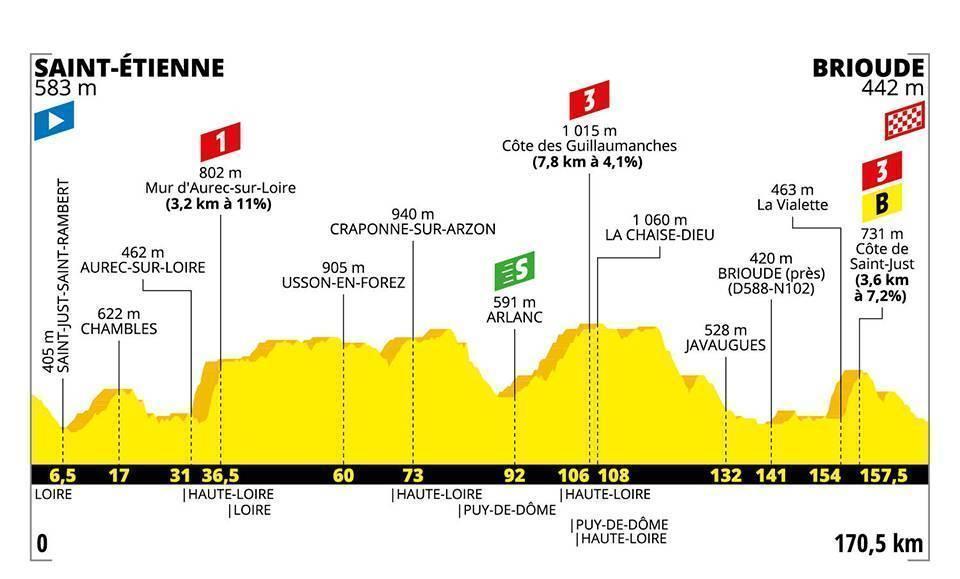 27/64

Stage 9 – Saint Etienne to Brioude (170.5km, hilly)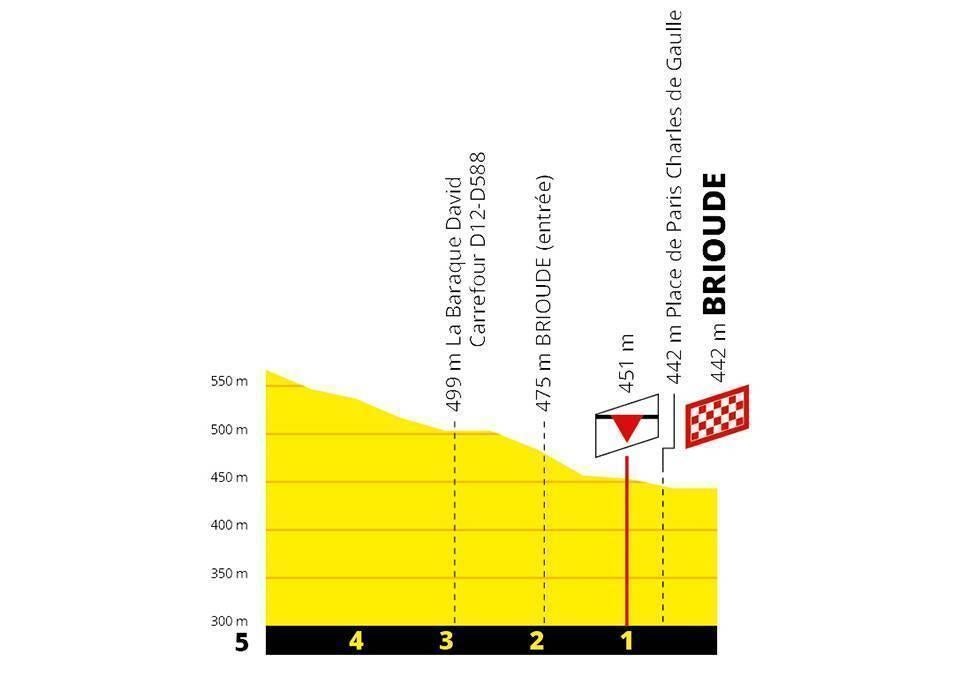 28/64

Stage 9 – Saint Etienne to Brioude (170.5km, hilly)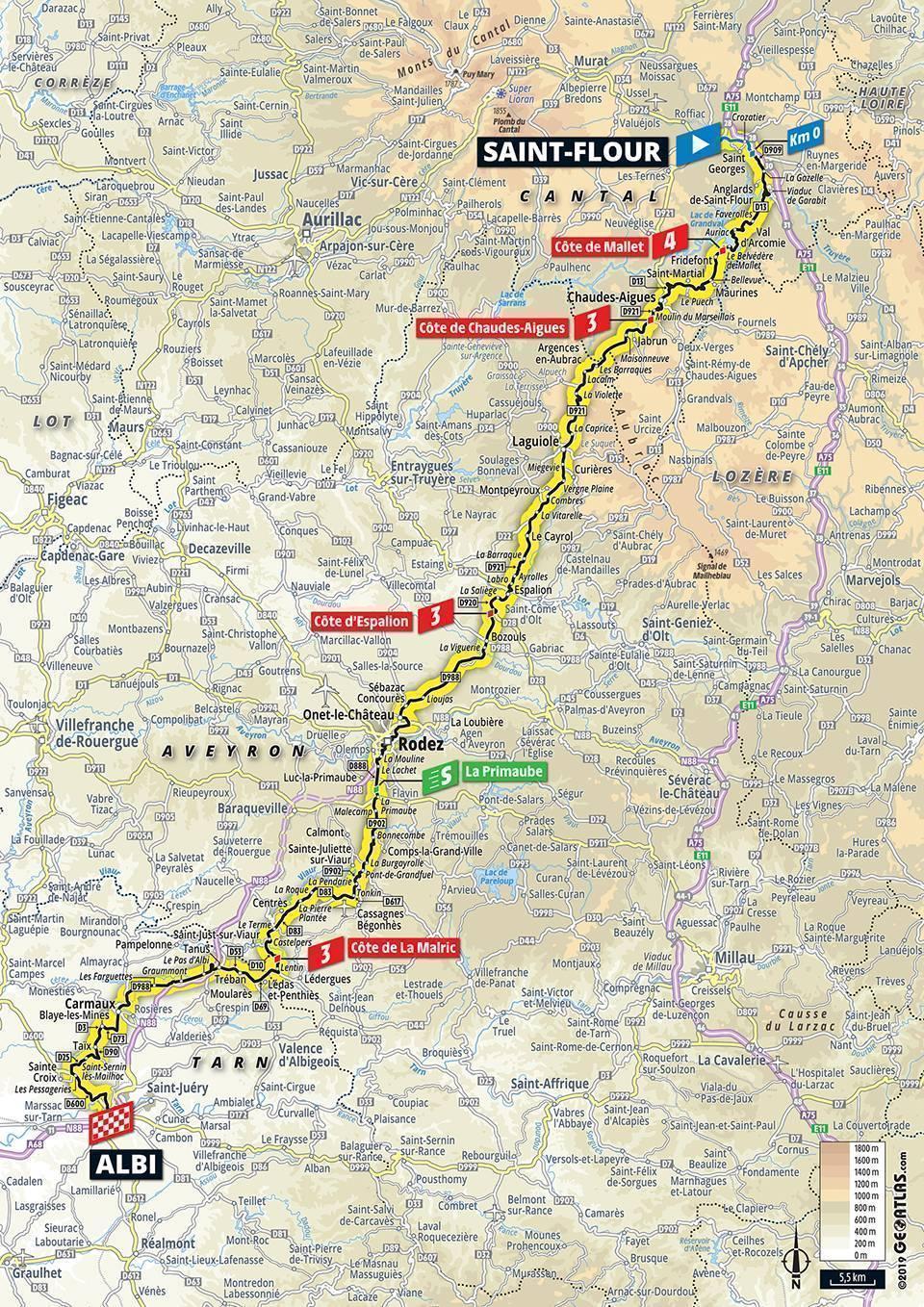 29/64

Stage 10 – Saint Flour to Albi (217.5km, flat)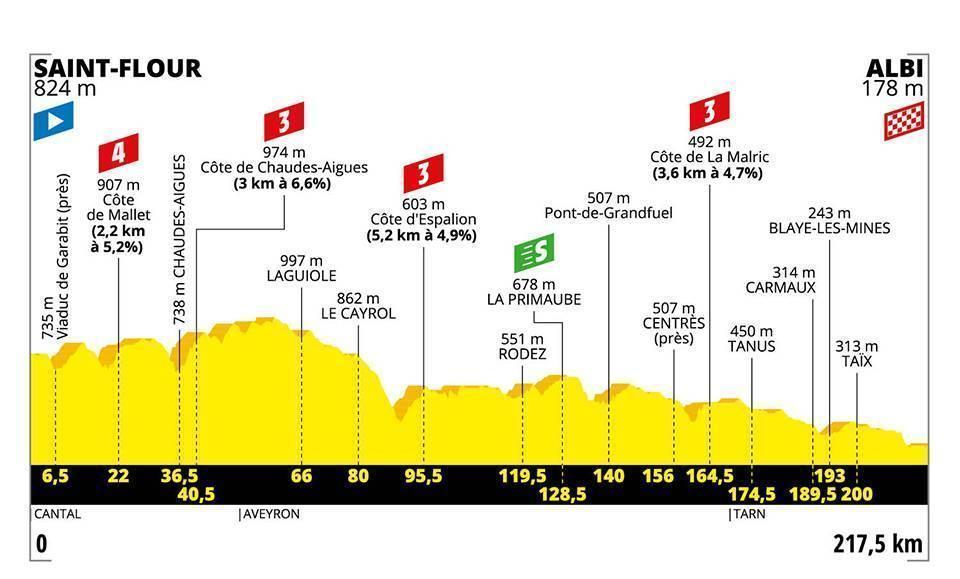 30/64

Stage 10 – Saint Flour to Albi (217.5km, flat)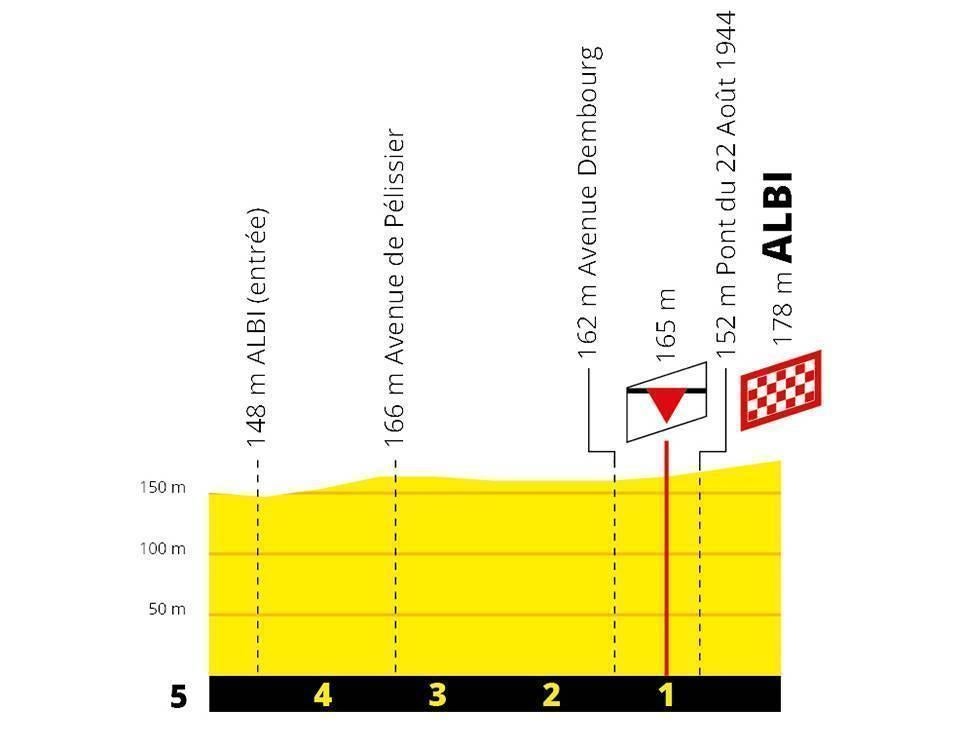 31/64

Stage 10 – Saint Flour to Albi (217.5km, flat)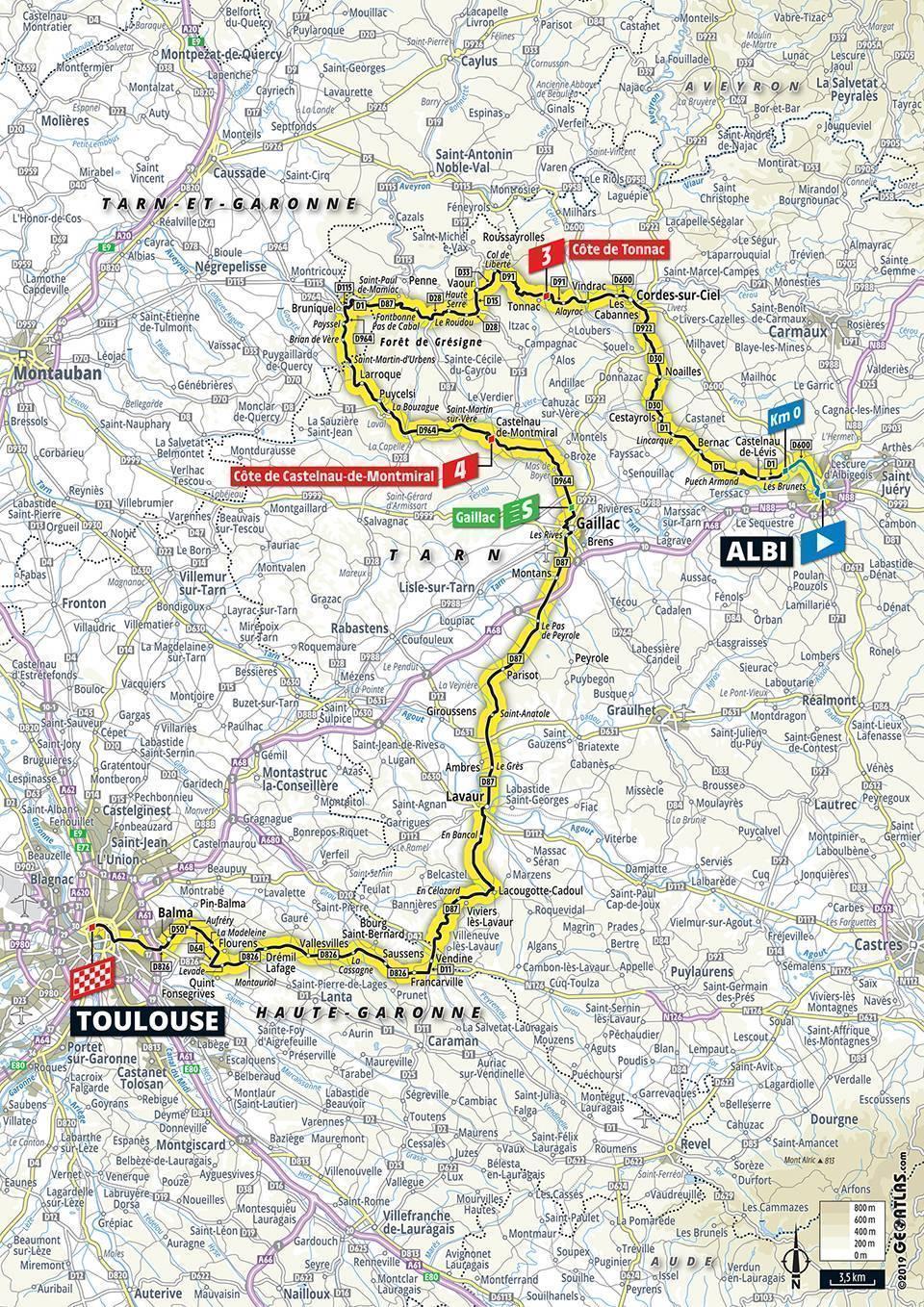 32/64

Stage 11 – Albi to Toulouse (167km, flat)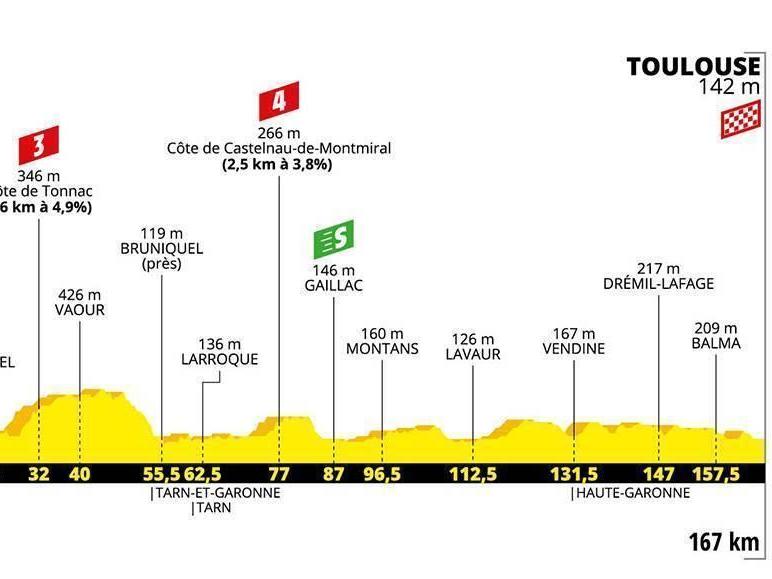 33/64

Stage 11 – Albi to Toulouse (167km, flat)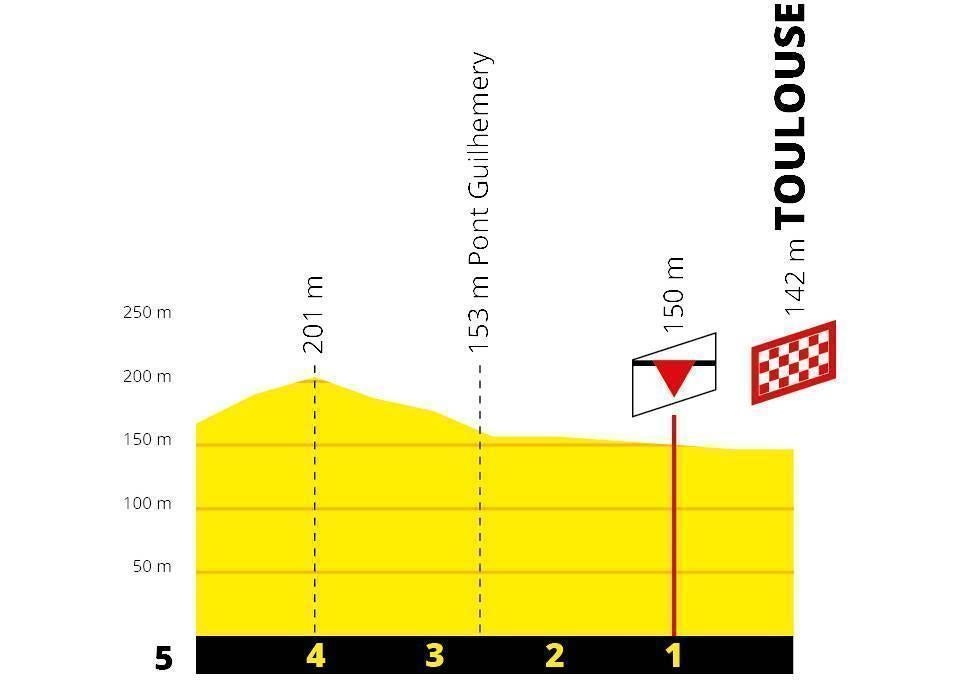 34/64

Stage 11 – Albi to Toulouse (167km, flat)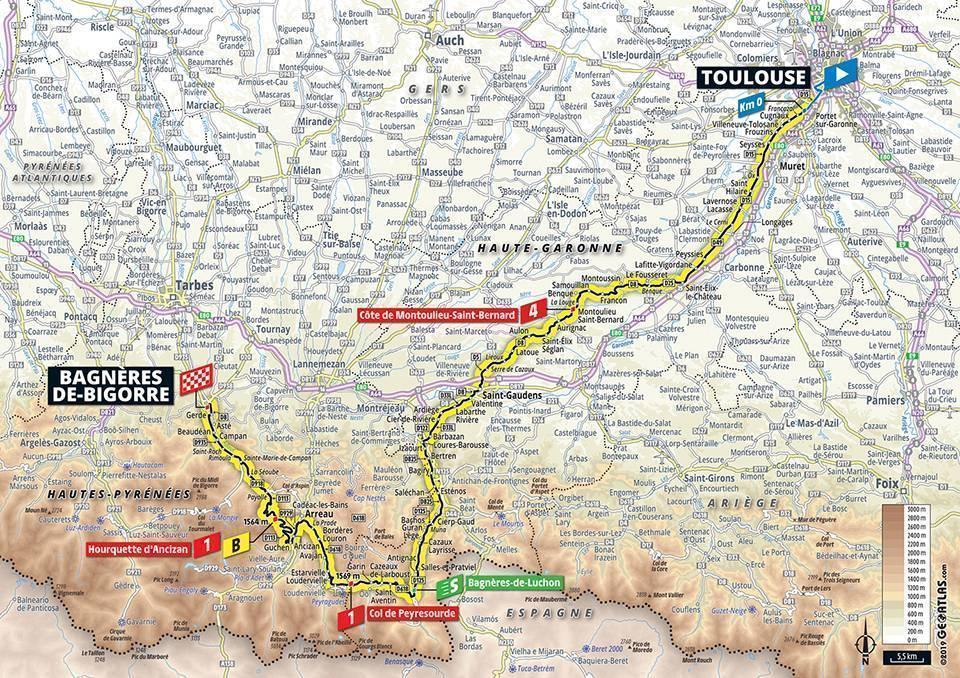 35/64

Stage 12 – Toulouse to Bagneres de-Bigorre (209.5km, mountainous)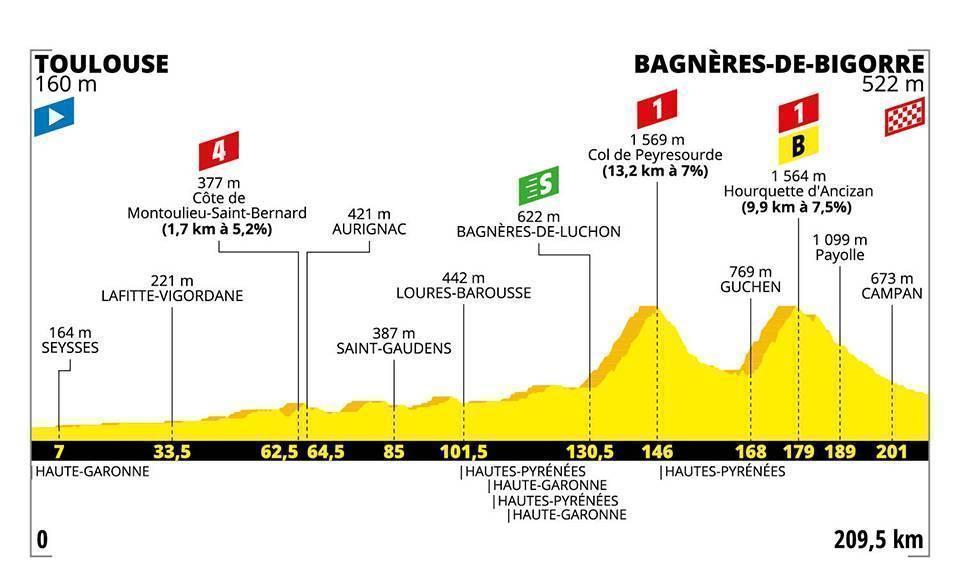 36/64

Stage 12 – Toulouse to Bagneres de-Bigorre (209.5km, mountainous)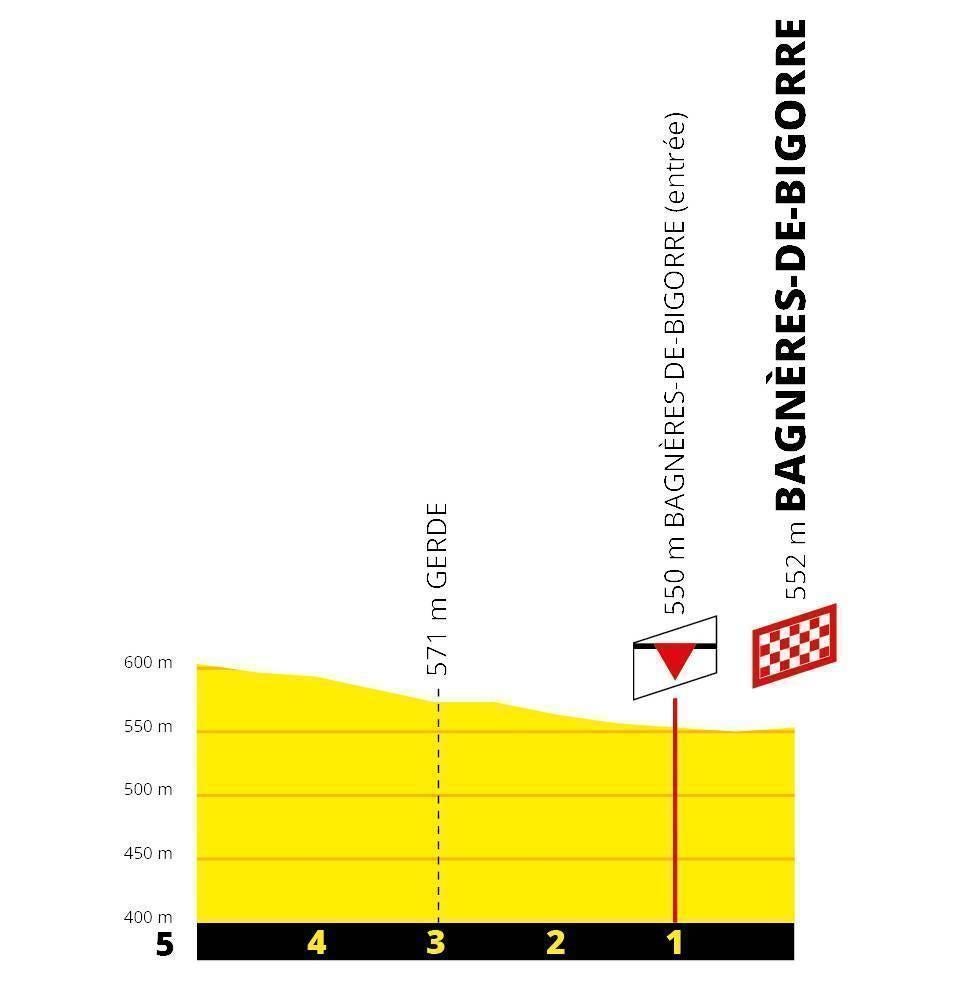 37/64

Stage 12 – Toulouse to Bagneres de-Bigorre (209.5km, mountainous)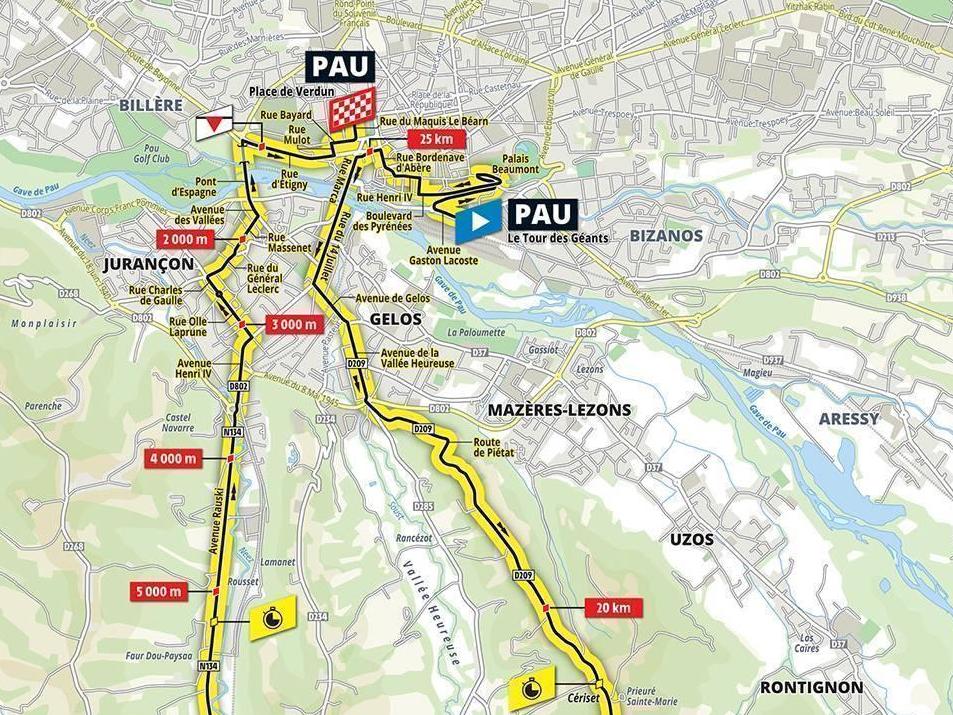 38/64

Stage 13 – Pau to Pau (27.2km, individual time-trial)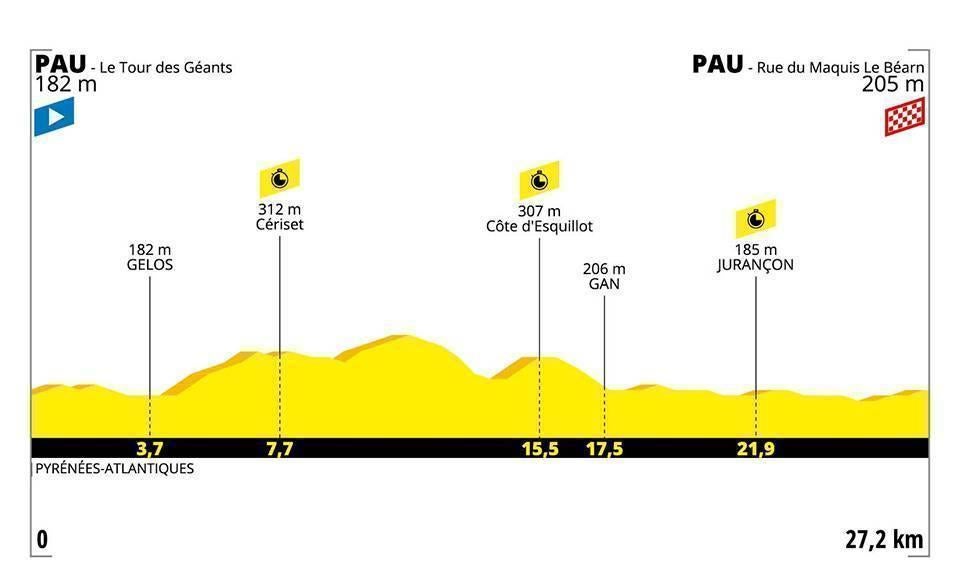 39/64

Stage 13 – Pau to Pau (27.2km, individual time-trial)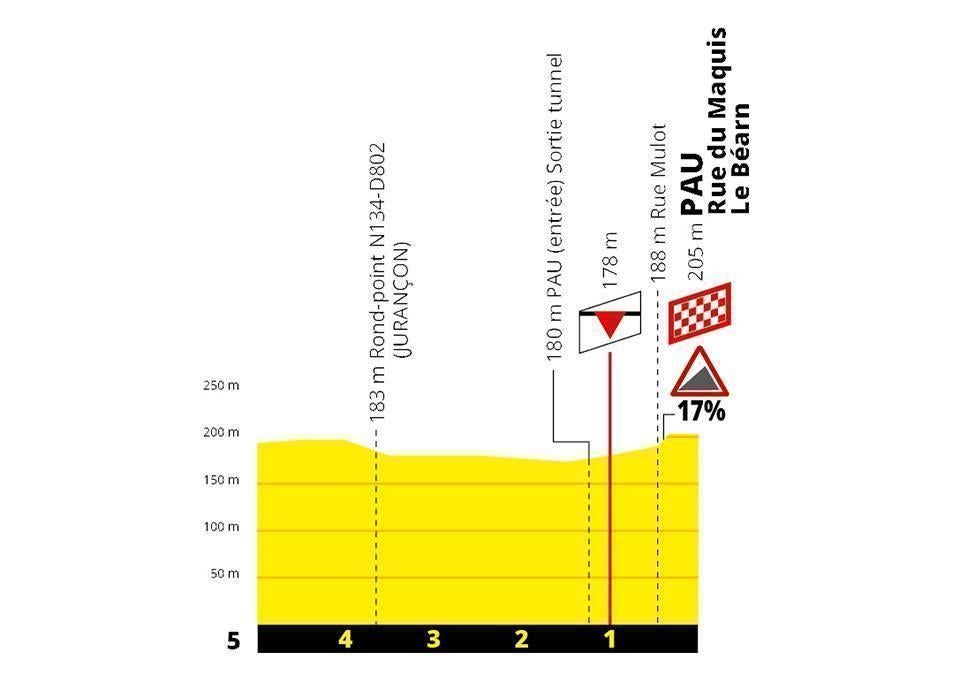 40/64

Stage 13 – Pau to Pau (27.2km, individual time-trial)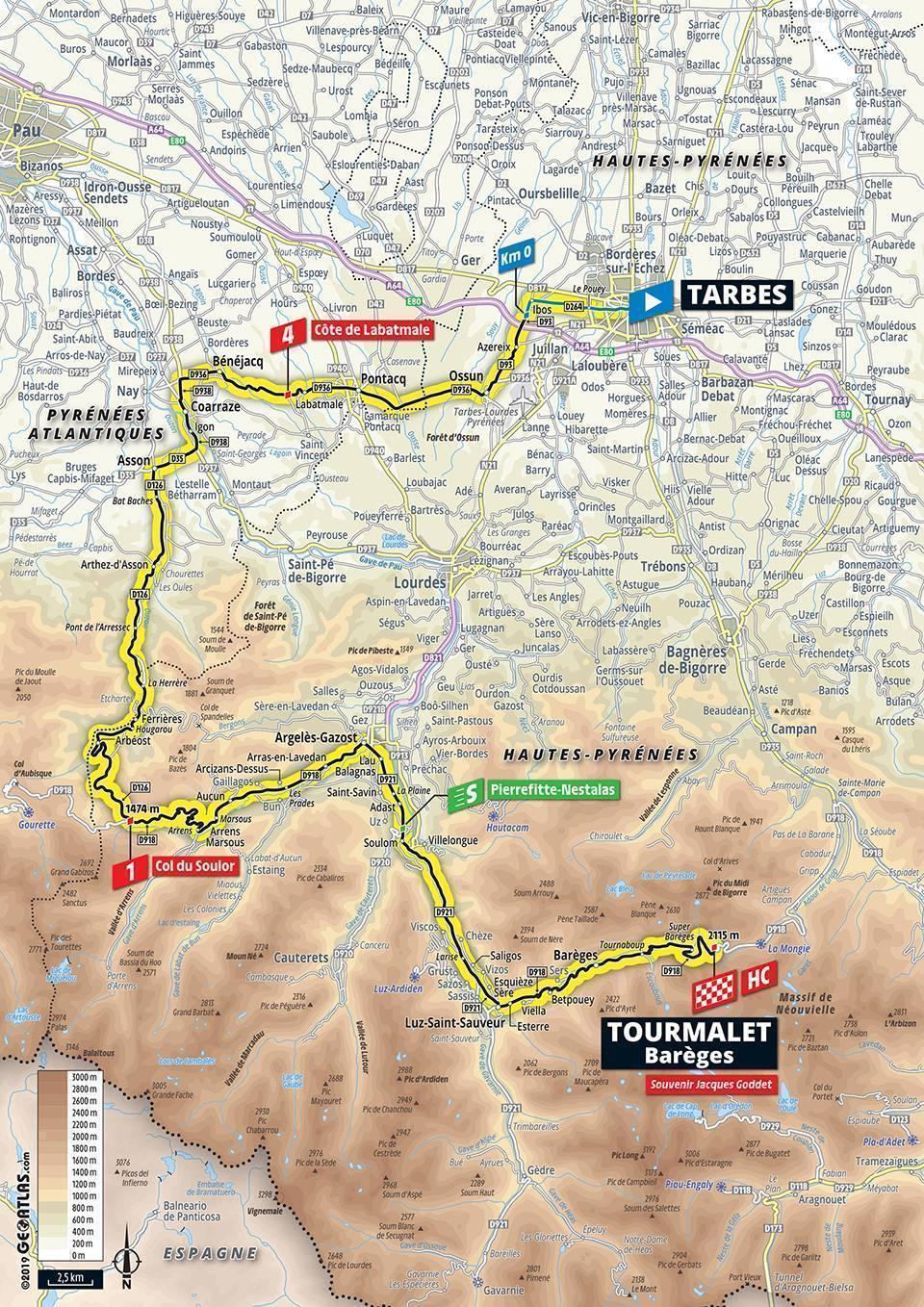 41/64

Stage 14 – Tarbes to Tourmalet Bareges (117.5km, mountainous)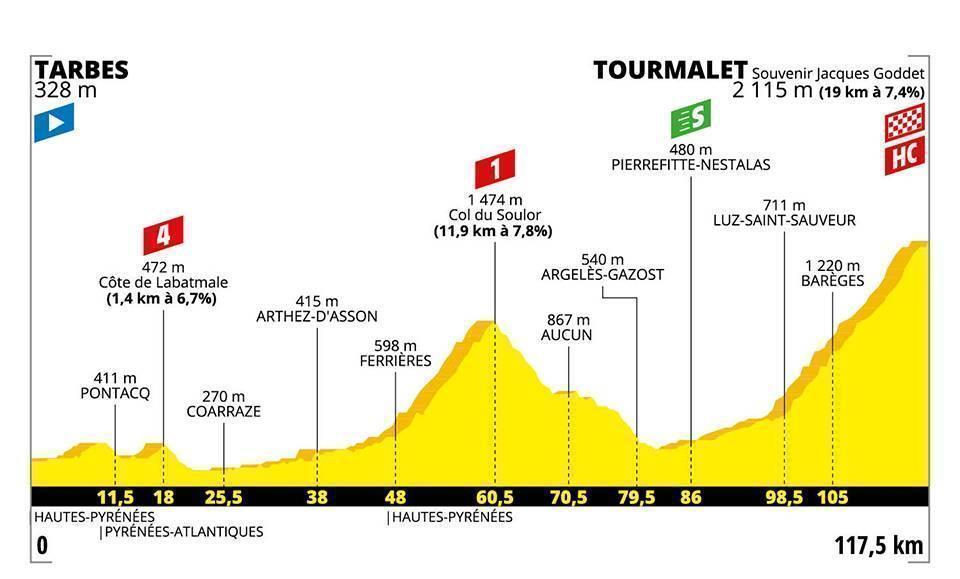 42/64

Stage 14 – Tarbes to Tourmalet Bareges (117.5km, mountainous)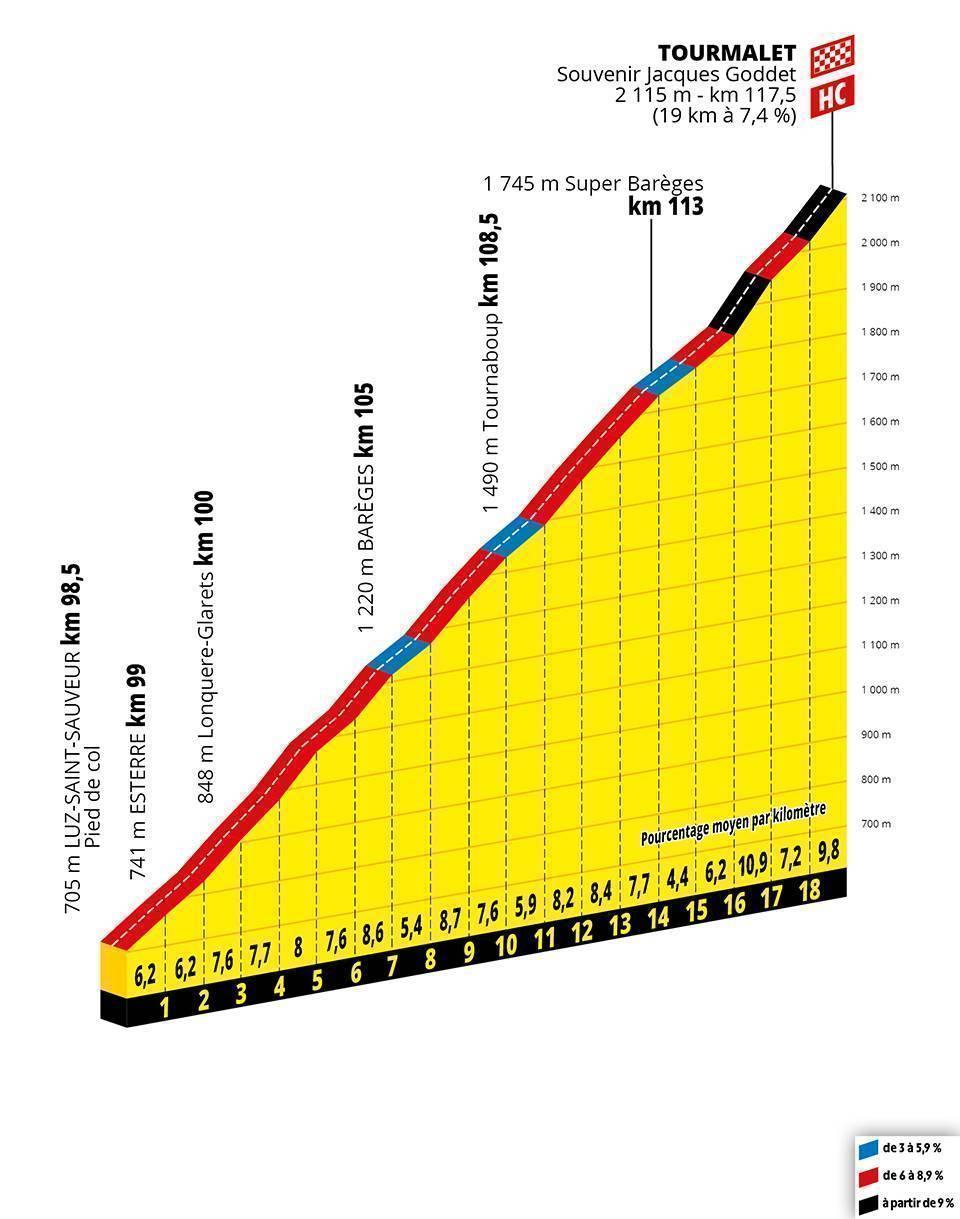 43/64

Stage 14 – Tarbes to Tourmalet Bareges (117.5km, mountainous)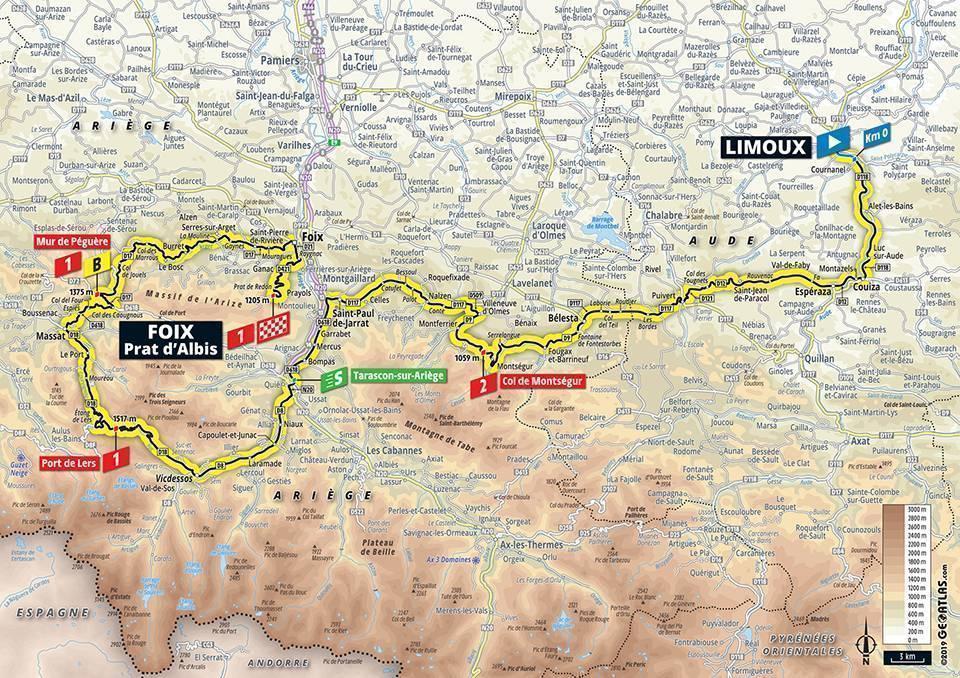 44/64

Stage 15 – Limoux to Foix (185km, mountainous)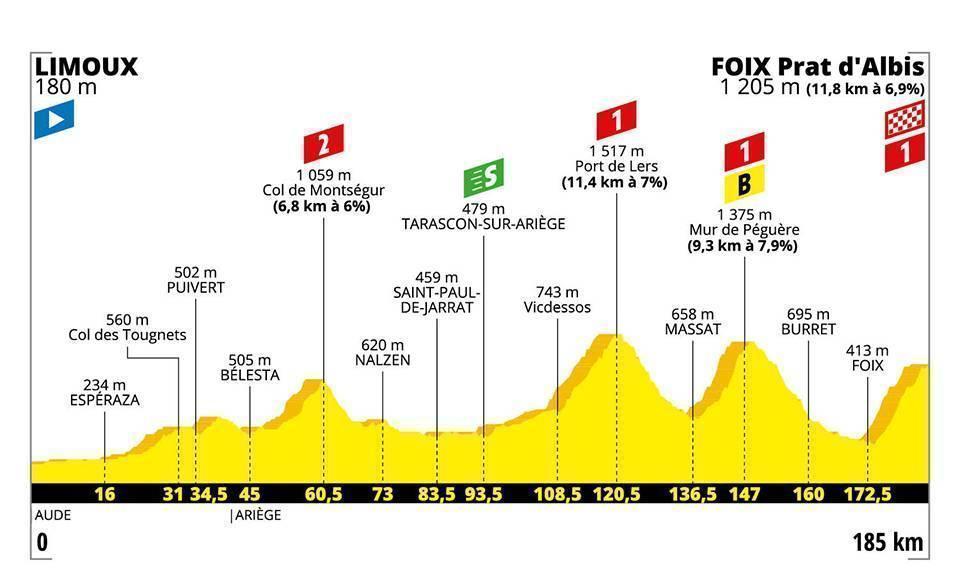 45/64

Stage 15 – Limoux to Foix (185km, mountainous)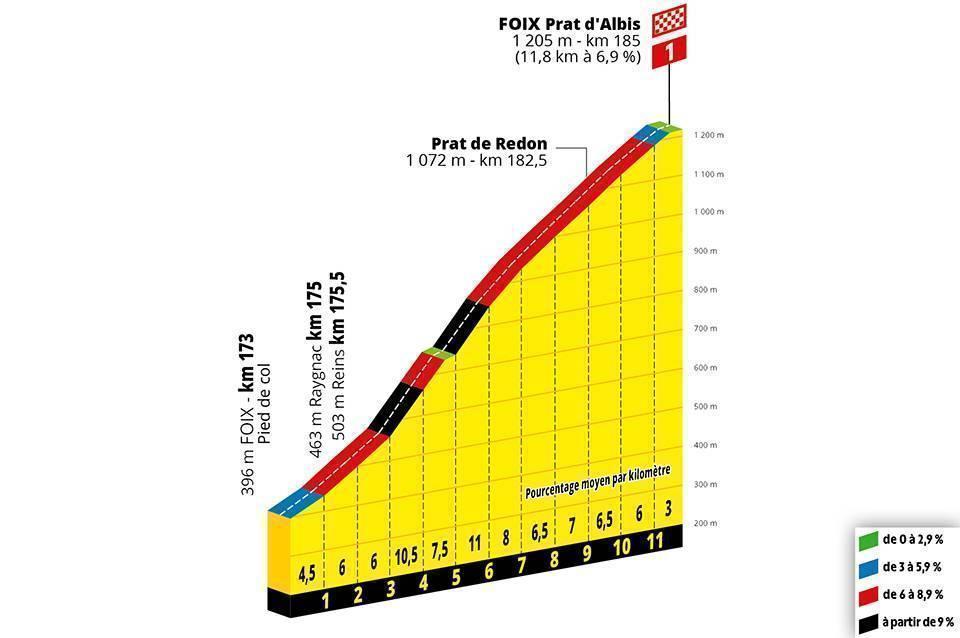 46/64

Stage 15 – Limoux to Foix (185km, mountainous)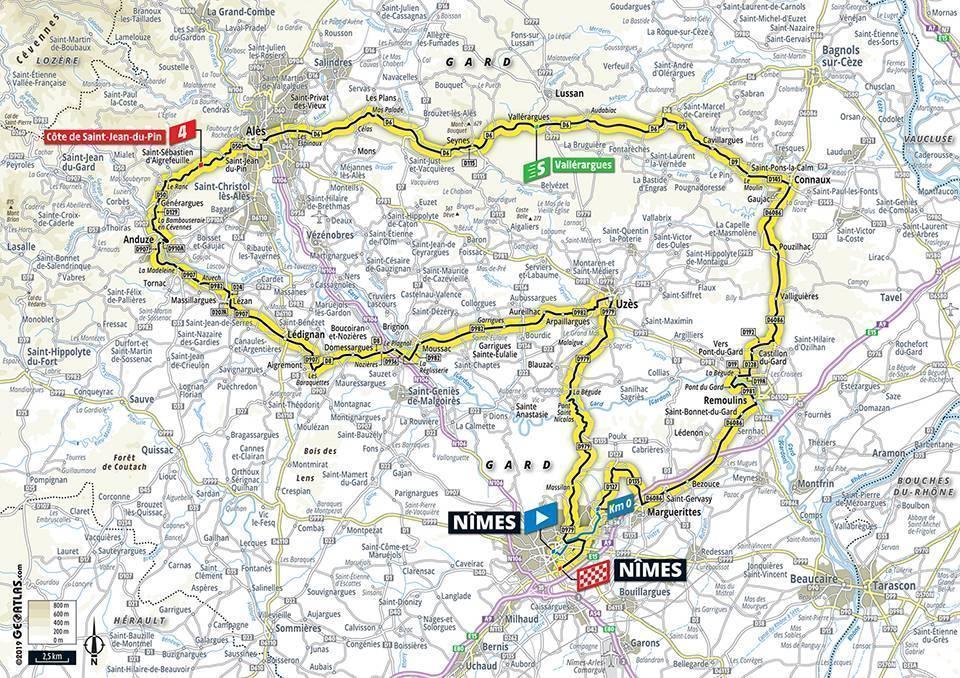 47/64

Stage 16 – Nimes (177km, flat)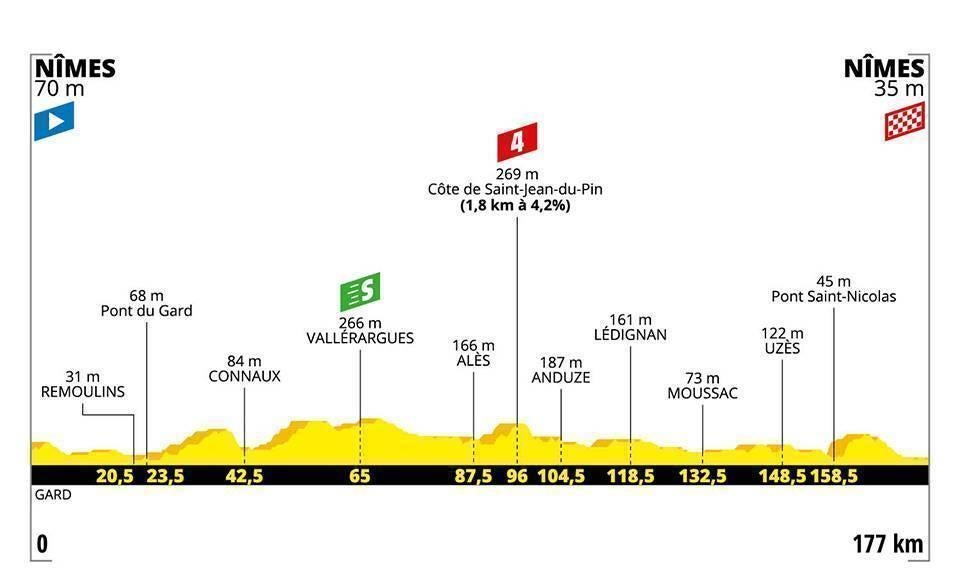 48/64

Stage 16 – Nimes (177km, flat)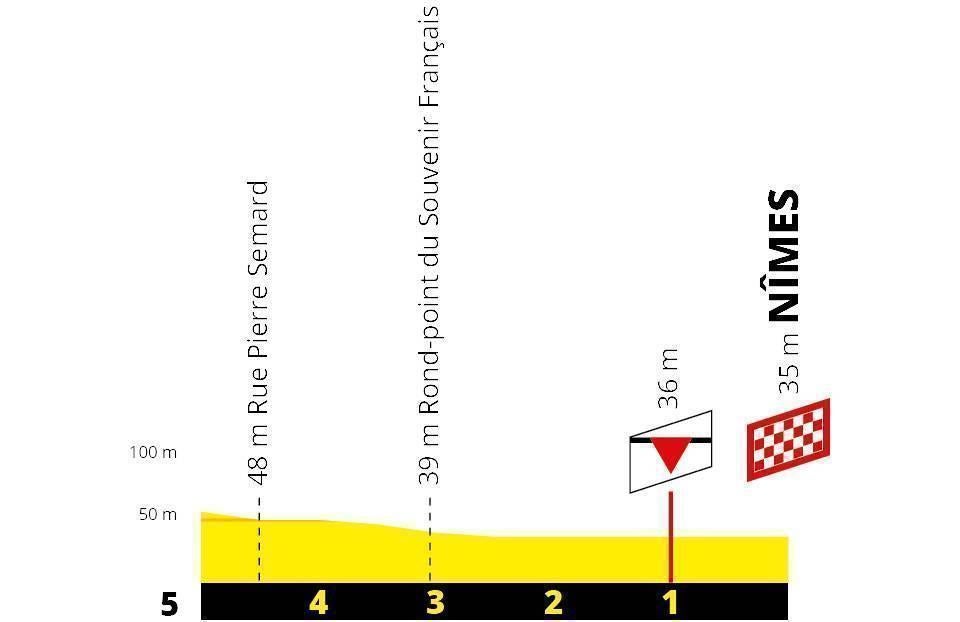 49/64

Stage 16 – Nimes (177km, flat)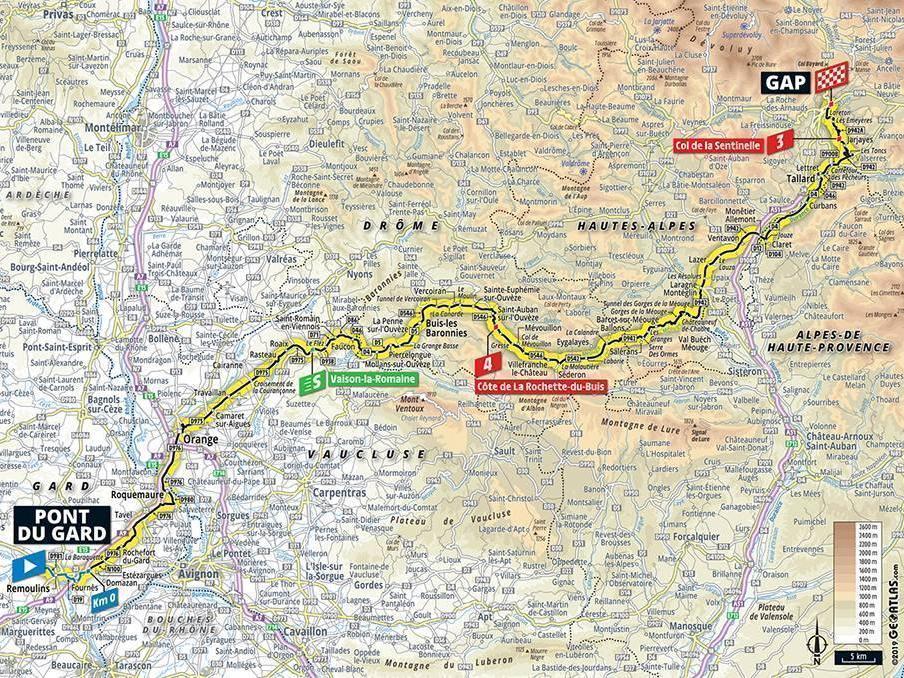 50/64

Stage 17 – Pont du Gard to Gap (200km, hilly)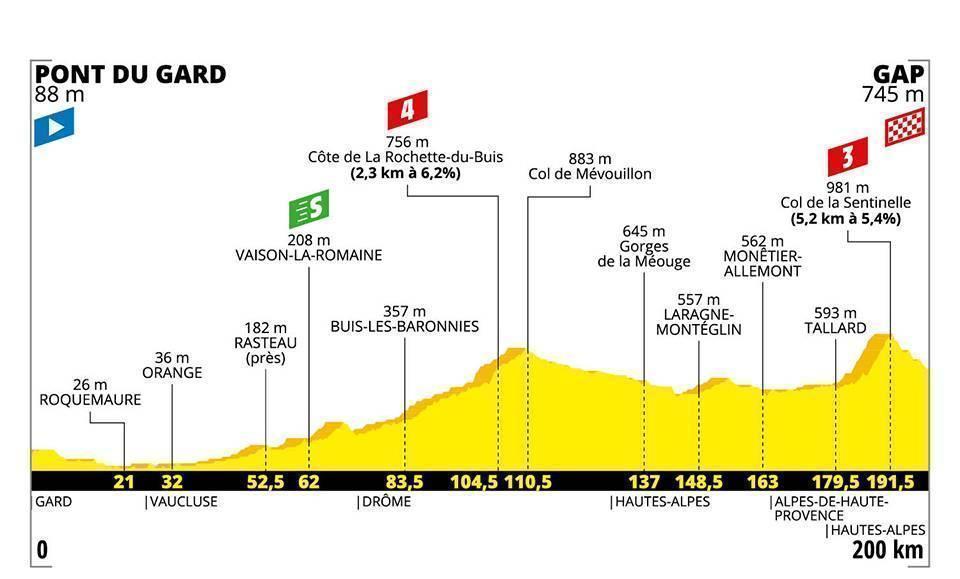 51/64

Stage 17 – Pont du Gard to Gap (200km, hilly)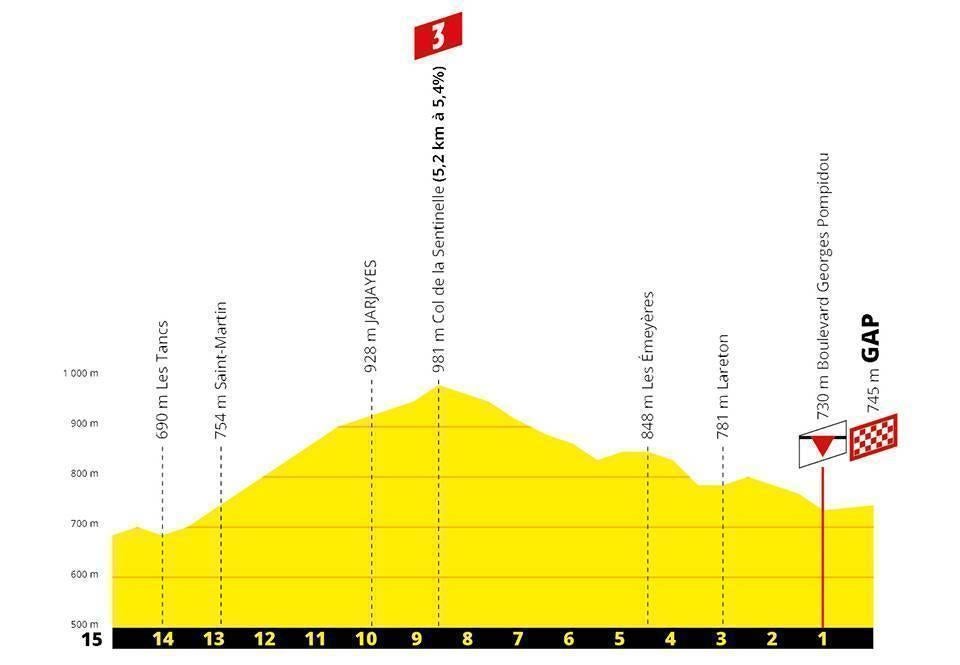 52/64

Stage 17 – Pont du Gard to Gap (200km, hilly)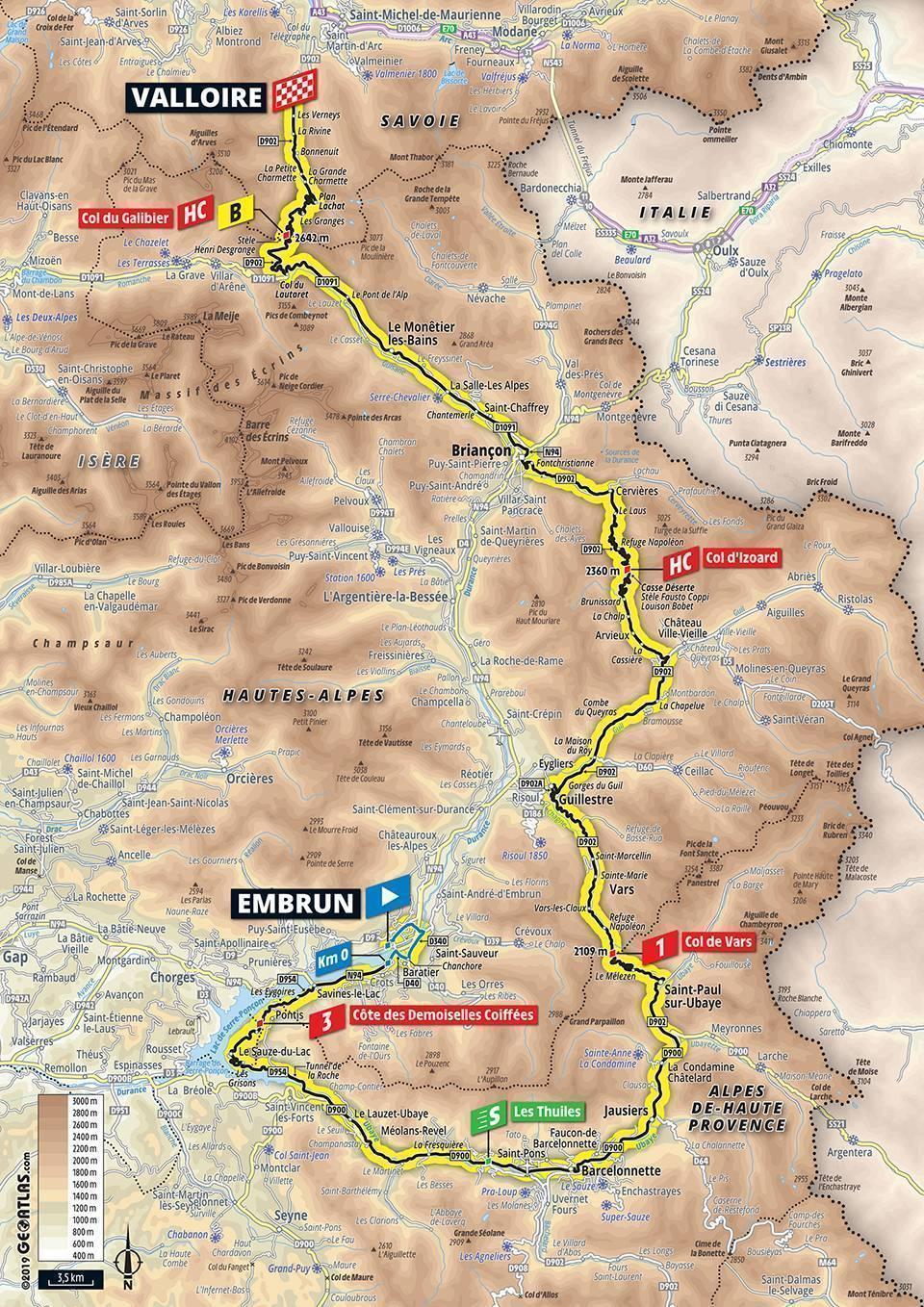 53/64

Stage 18 – Embrun to Valloire (208km, mountainous)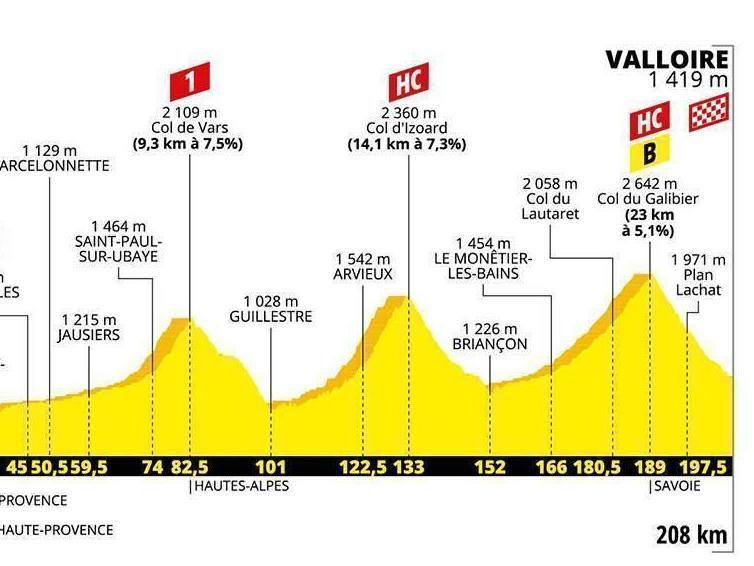 54/64

Stage 18 – Embrun to Valloire (208km, mountainous)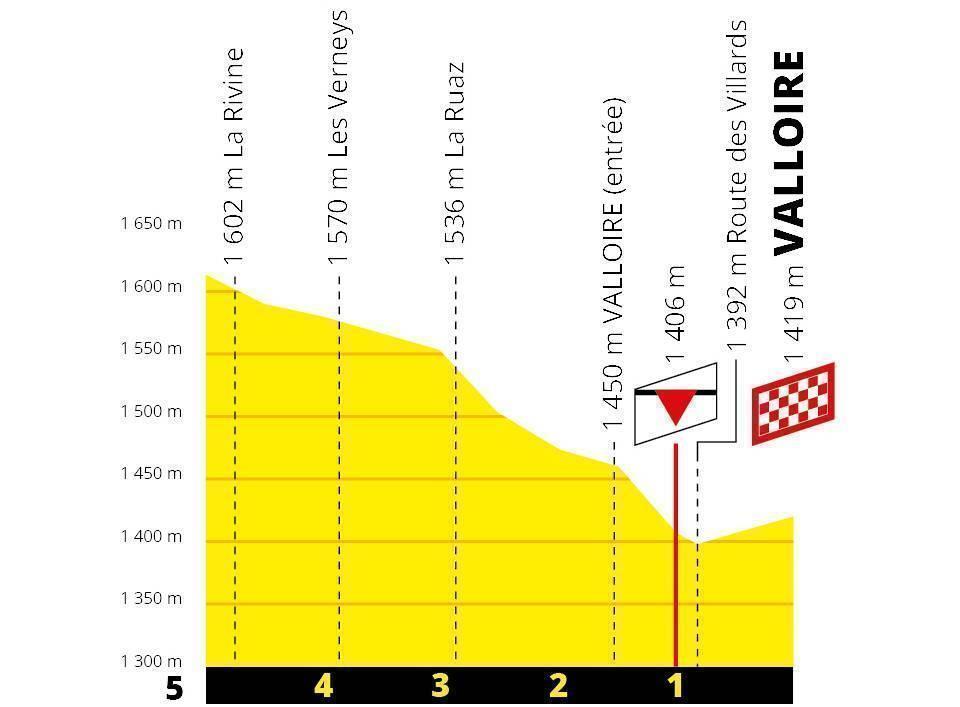 55/64

Stage 18 – Embrun to Valloire (208km, mountainous)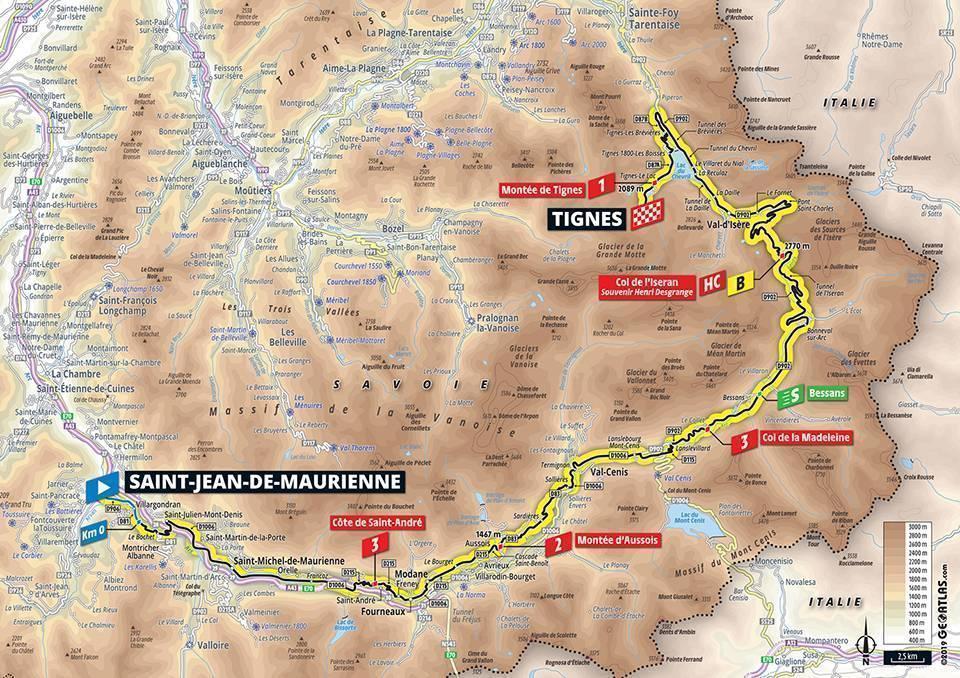 56/64

Stage 19 – Saint-Jean-de-Mauruenne to Tignes (126.5km, mountainous)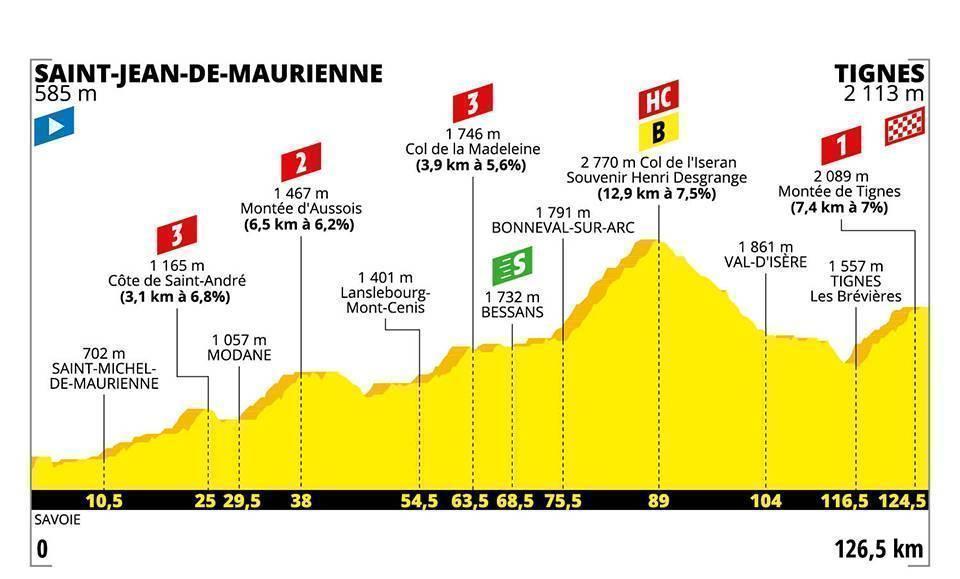 57/64

Stage 19 – Saint-Jean-de-Mauruenne to Tignes (126.5km, mountainous)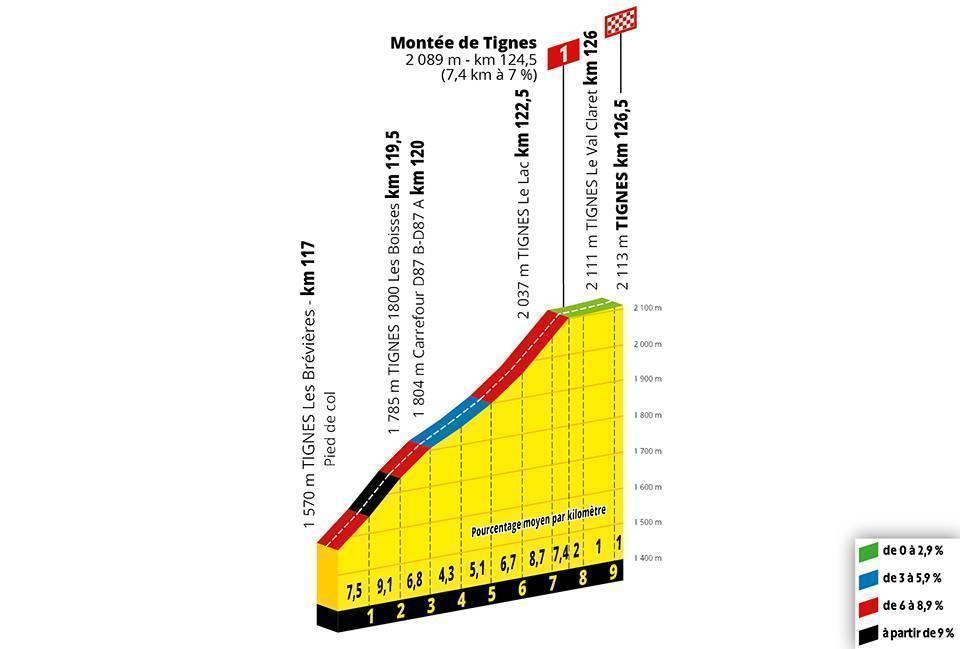 58/64

Stage 19 – Saint-Jean-de-Mauruenne to Tignes (126.5km, mountainous)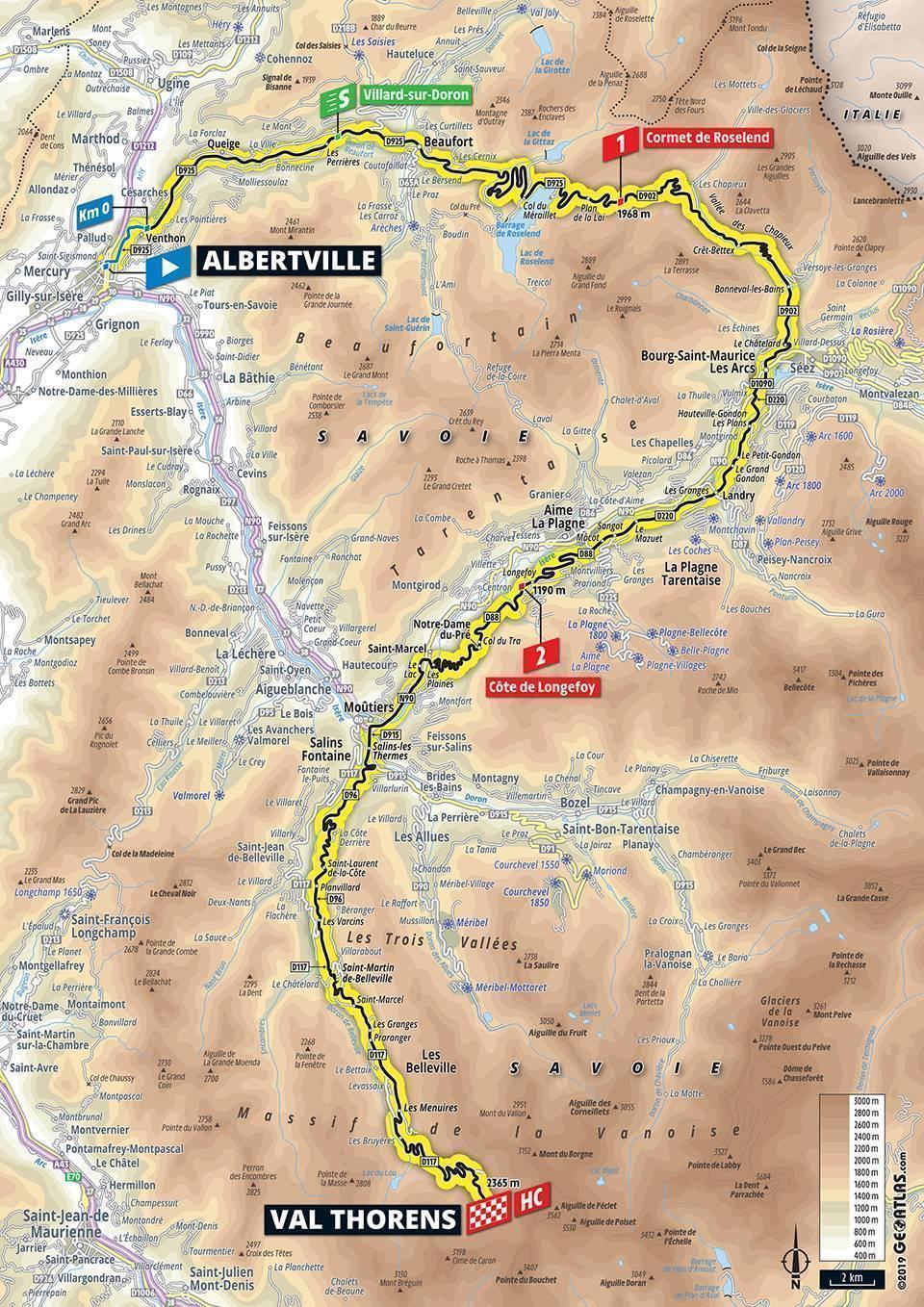 59/64

Stage 20 – Albertville to Val Thorens (130km, mountainous)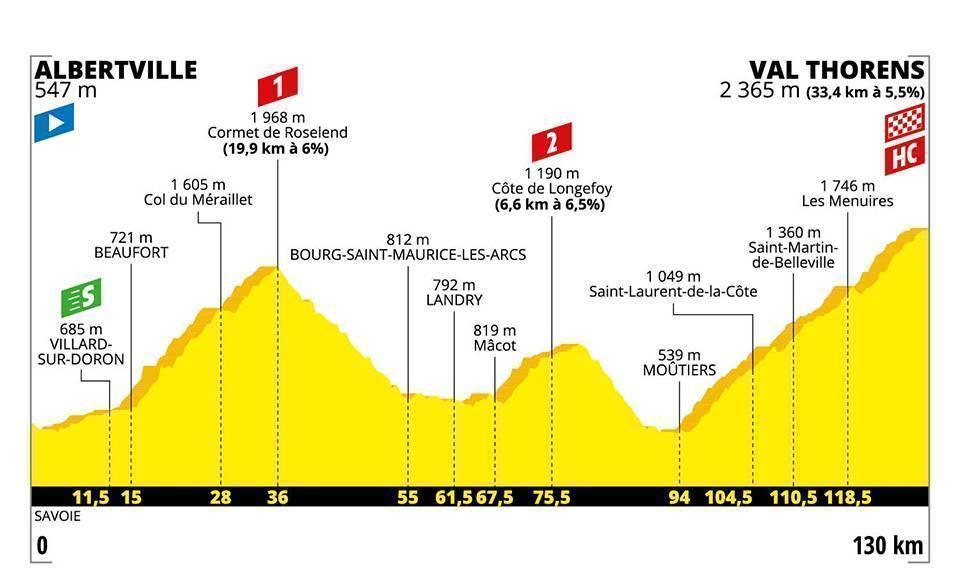 60/64

Stage 20 – Albertville to Val Thorens (130km, mountainous)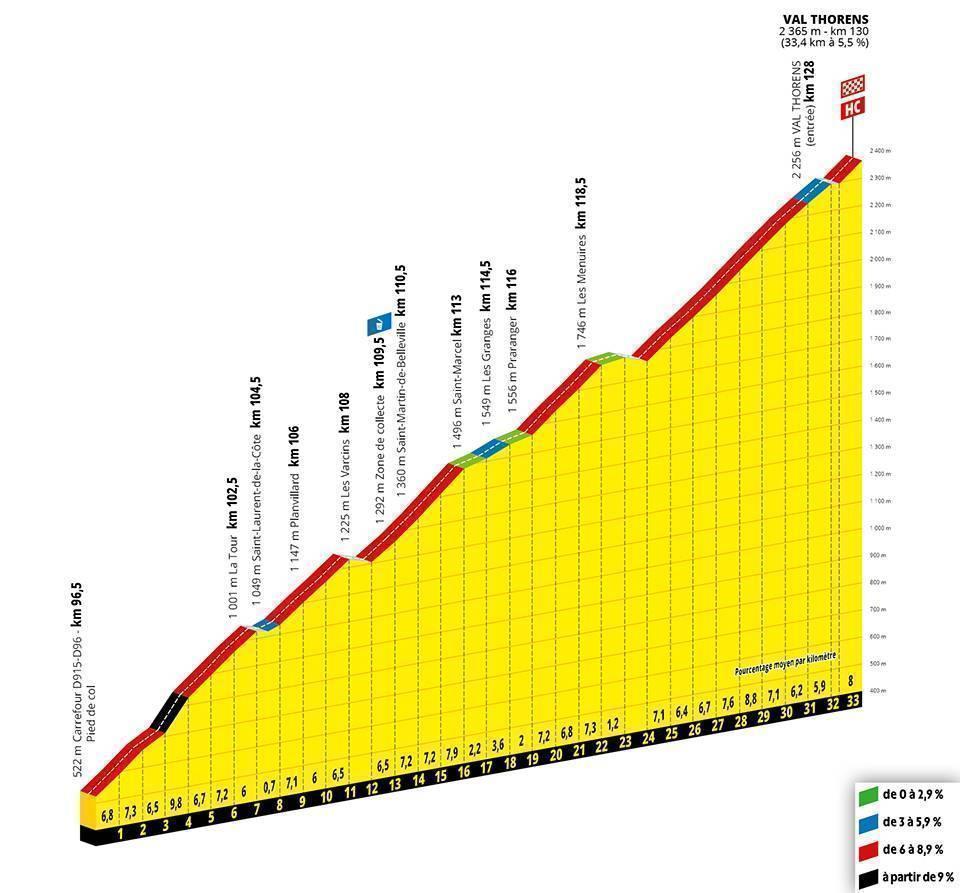 61/64

Stage 20 – Albertville to Val Thorens (130km, mountainous)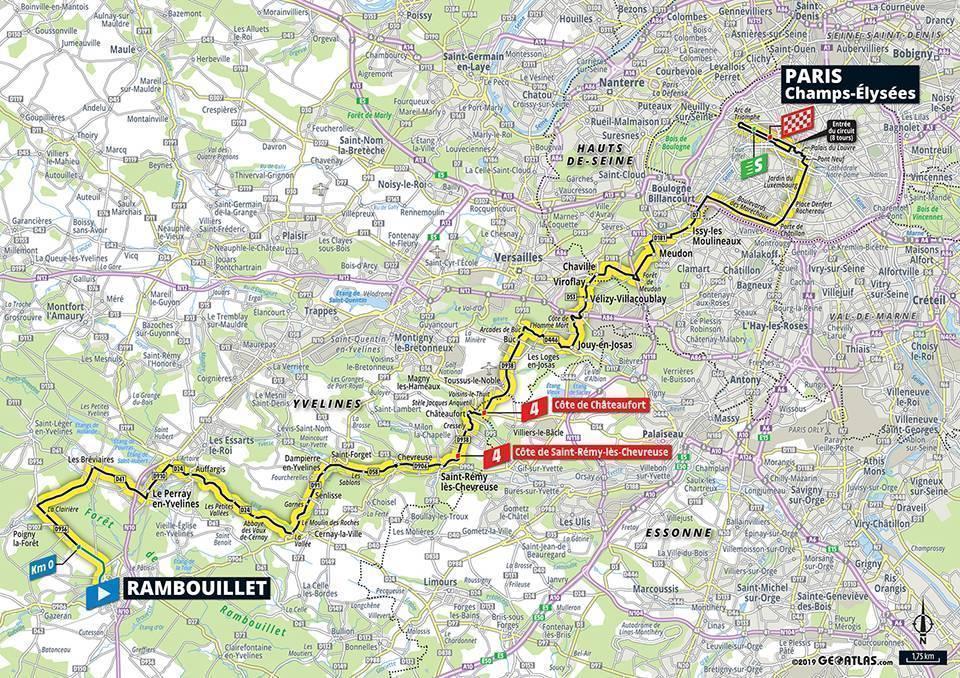 62/64

Stage 21 – Rambouillet to Champs-Elysees (128km, flat)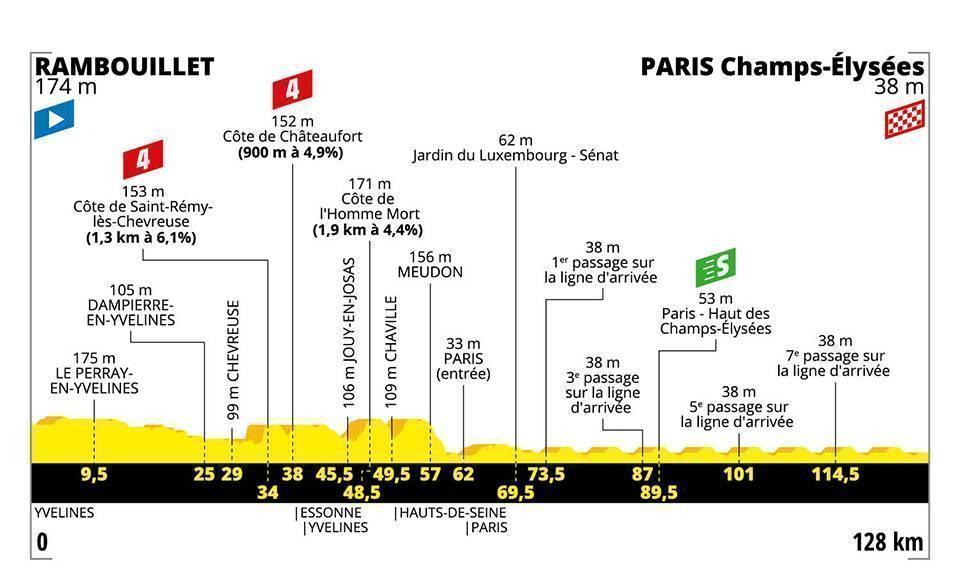 63/64

Stage 21 – Rambouillet to Champs-Elysees (128km, flat)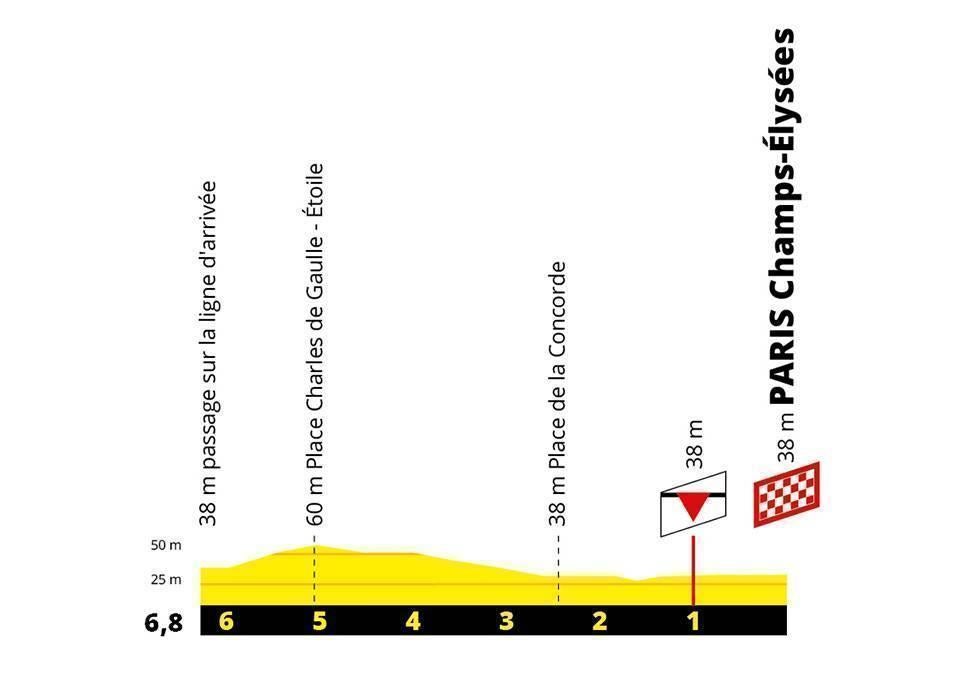 64/64

Stage 21 – Rambouillet to Champs-Elysees (128km, flat)

How to watch on TV

In the most of the UK, Eurosport will be showing the entire race, while ITV4 will also be showing the race and producing daily highlights. In Wales, S4C is the official broadcaster and will be showing the race live on free-to-air TV. 

What are the key dates?

The race starts on Saturday 6 July in Brussels, and finishes on Sunday 28 July in Paris. 

Source: Read Full Article