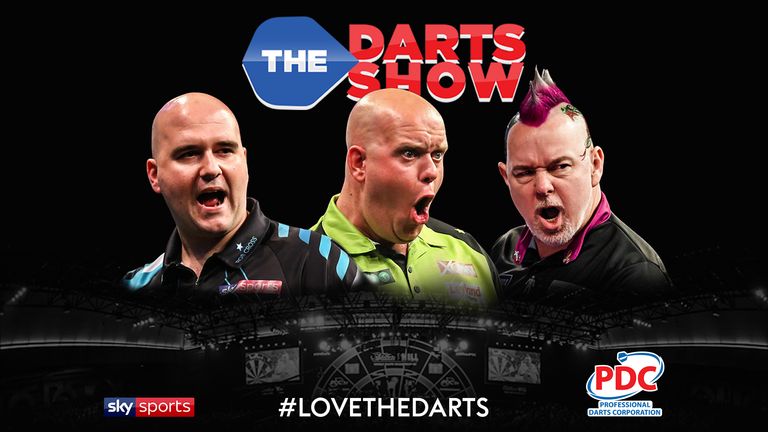 Ian White, Dimitri Van den Bergh and the legendary Paul Lim more than make up for the absence of Michael Bridge on the latest Darts Show podcast.
DOWNLOAD THE LATEST EPISODE NOW
With the Premier League Play-Offs to chew over and the World Cup of Darts poised to get underway, we have a monster episode of the Darts Show to bring you.
We speak to the only man who can match Michael van Gerwen for form at the moment as Ian White makes a special guest appearance, while the build-up to the action in Hamburg has an international flavour.
The World Cup of Darts gets underway on Thursday and joining us are Team Belgium's Dimitri Van den Bergh and Singapore's iconic Paul Lim.
Former world no 1 Colin Lloyd is in the studio for his thoughts, alongside Paul Prenderville, and we check in on the state of play in the team's predictions – much to the delight of Lloydy.
Live World Cup of Darts
June 6, 2019, 6:00pm
Live on
Ian White – Diamond White discusses his blistering form on the European Tour and how he feels his luck may be about to change on the big stage, as well as the advantages of being able to change your own tyre!
Dimitri Van den Bergh – The Dreammaker puts aside the effects of a cold to talk about his pride in representing Belgium, a disappointing individual season so far, and being part of the Huybrechts 'family'.
Paul Lim – it's an honour to have the Singapore Slinger on the show! The legendary Lim gets stuck into the growth of the PDC Asia Tour, the difference between soft-tip and steel-tip darts, and how he has no plans to quit just yet.
Colin Lloyd – Jaws reflects on the Premier League final four and the season as a whole. After MvG was crowned a worthy champion, he looks ahead to the World Cup and talks pairs darts.
Source: Read Full Article