Ahead of the upcoming Nation's League games, Nike Football has revealed the home and away jerseys that will be worn by a range of national teams. The newly-unveiled kits include designs for England and France, as well as new releases for teams such as Portugal, the Netherlands and Croatia.
England's home and away kits are intended to show the unity between the team's players and its fans through the use of the specially-designed "Community of Lions" graphic. For the white home jersey, the subtle graphic features on the navy collar and stripes. The blue away jersey is a nod to '90s jersey culture with its fold-down collar, while the word's "We are Lions/We are England" reference the collection's theme. Nike has also unveiled a bright red pre-match jersey with another all-over illustration.
1 of 7
Nike2 of 7
Nike3 of 7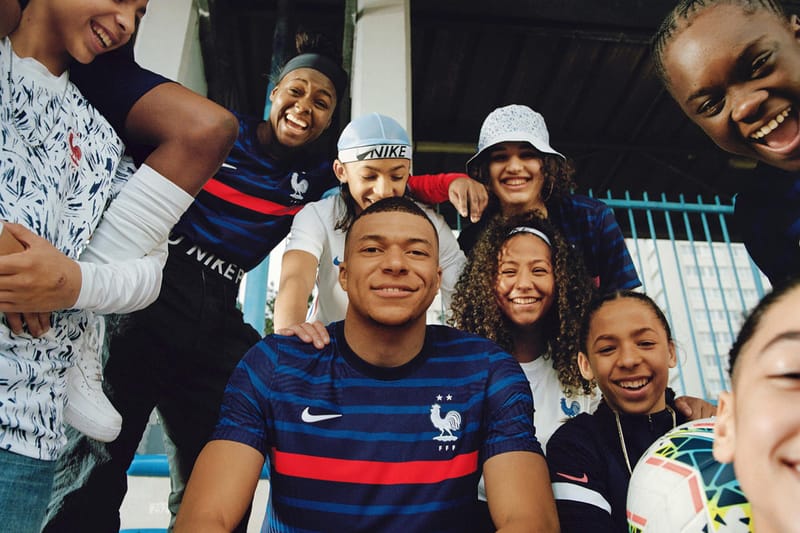 Nike4 of 7
Nike5 of 7
Nike6 of 7
Nike7 of 7
Nike
For France's home kit, Nike has drawn a link between the nation's World Cup winning teams in 1998 and 2018. The dark blue home kit features light blue stripes across the chest, which is offset by a bright red band. This stripe is a reference to the kit worn in 1998.
The away kit is minimal in all white, only offset by blue detailing and tricolor side stripes on the jersey and shorts. Additionally, the wider collection features a pre-match top inspired by France's art and fashion heritage. With a white base, the jersey is finished with an eye-catching hand-drawn pattern across its entire design.1 of 8
Nike2 of 8
Nike3 of 8
Nike4 of 8
Nike5 of 8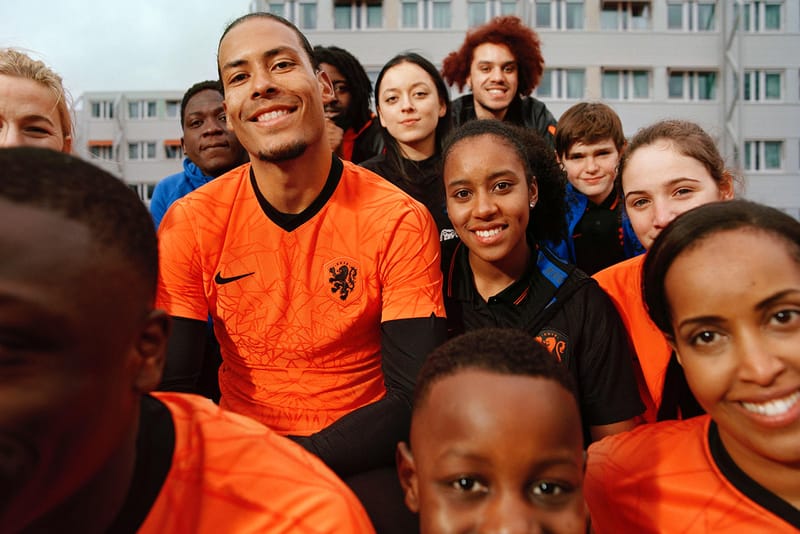 Nike6 of 8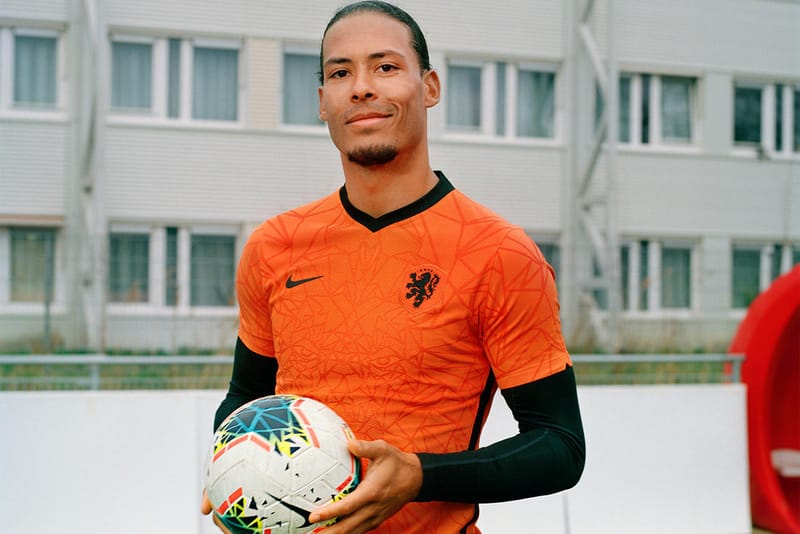 Nike7 of 8
Nike8 of 8
Nike
As well as England and France's new releases, other stand-outs from Nike include the new Portugal kits, which mix the traditional red and green with hits of gold on the home and color blocked horizontal stripes on the away's teal base, and the Netherlands' bright orange home jersey complete with subtle lion design. Croatia's home kits features the team's signature red and white checks, while the away jersey is finished with a black and "Anthracite" checkerboard pattern.
All of the kits are available from the Nike web store now, and will release at select stockists and Nike locations on September 4.
In other sports news, read more about PSG's love affair with fashion.
Source: Read Full Article