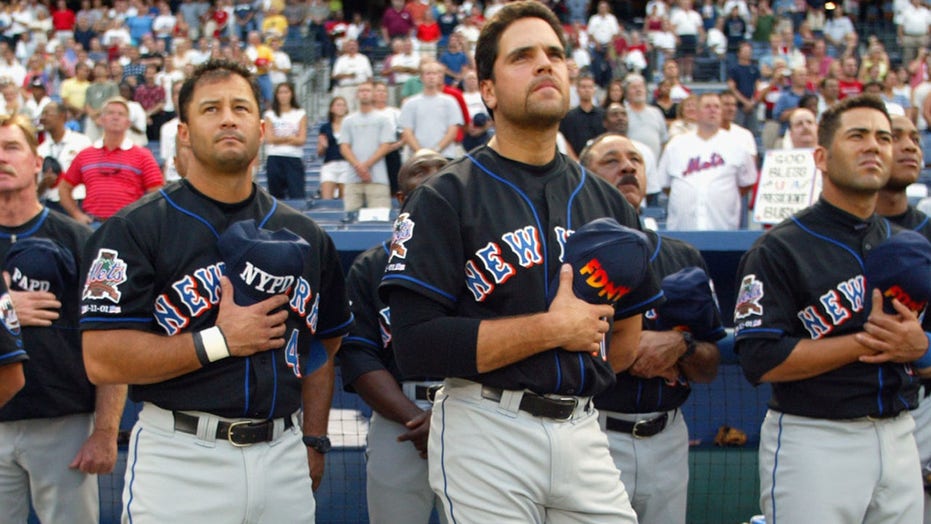 New award honors Flight 93 through acts of heroism
Bryan Llenas reports from Shanksville, Pa. the site of the 9/11 crash, speaks with award finalist Terry Ingram
Ten days after the terrorist attacks of 9/11, the New York Mets had returned home in what would be the first professional sporting event to take place in the city since that tragic day. Nearly 20 years later, the events of that night are still remembered for being a pivotal moment in the nation's healing.
Major League Baseball had canceled all its games for a week after 9/11. Play would resume but the Mets would not return to Shea Stadium until Sept. 21.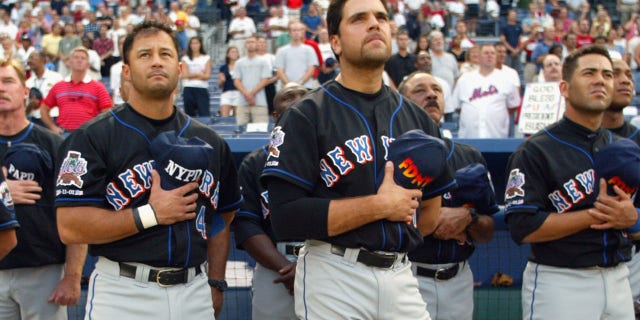 Left fielder Joe McEwing #47, shortstop John Valentin #4, catcher Mike Piazza #31, third baseman Edgardo Alfonzo #13 and right fielder Jeromy Burnitz #20 of the New York Mets hold their FDNY and NYPD hats over their hearts during the national anthem before the second game of a MLB double-header against the Atlanta Braves on September 11, 2002 at Turner Field in Atlanta, Georgia.  The Mets shut out the Braves 5-0. 
(Photo by Jamie Squire/Getty Images)
"It was a release of emotion and people just wanted to be together," he continued. "People wanted to cheer about something and to be in the right place at the right time is an honor."
Piazza was a hero in New York long before that moment but his time with the Mets will always be highlighted by the legacy of that home run.
Source: Read Full Article