Donald Trump is making headlines for his visit to the United Kingdom and this trip is bringing back some controversies that the president had with a few royal family members, especially the late Princess Diana.
Back in the 1980s and 1990s, Donald Trump was a wealthy businessman and Princess Diana was one of the most famous royals in the world. The two of them knew each other, but reportedly, Princess Diana did not like Donald Trump very much. In fact, she called him "creepy."
So what did Donald Trump do and why did Princess Diana try to keep her distance from him? Read on below to find out.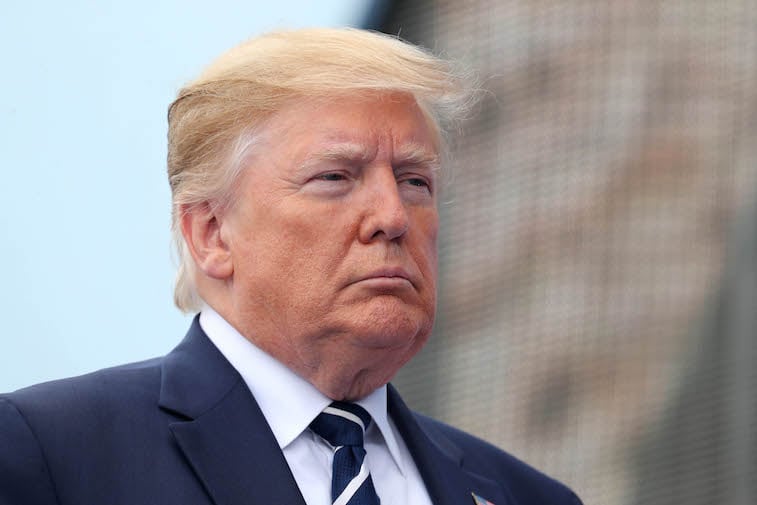 Donald Trump stalked Princess Diana after her divorce
Princess Diana divorced Prince Charles 1995 and the newly-single mother subsequently began seeing a few men. Donald Trump was not one of them, but that didn't stop him from pursuing her.
British TV presenter Selina Scott shared in 2015 that Princess Diana, who she became friends with in the 1980's, confided in her about Donald Trump's advances.
"He bombarded Diana at Kensington Palace with massive bouquets, each worth hundreds of pounds," Scott said. "They were accompanied by handwritten notes expressing sympathy, his great regard for her and the suggestion that they get together."
According to Scott, Donald Trump thought that Princess Diana would've made the perfect "trophy wife" for him and did not stop sending flowers to her place. "It had begun to feel as if Trump was stalking her," Scott noted.
However, Princess Diana was not interested and just wanted Donald Trump to go away. "What am I going to do?" Princess Diana reportedly said. "He gives me the creeps."
Selina Scott recalled that she advised Diana to "just throw [the flowers] in the bin."
Donald Trump said that he 'could've nailed' Princess Diana
In 1997, after Princess Diana's death, Donald Trump talked about her in his book The Art of the Comeback:
"I only have one regret in the women department – that I never had the opportunity to court Lady Diana Spencer. I met her on a number of occasions. I couldn't help but notice how she moved people. She lit up the room with her charm, her presence. She was a genuine princess – a dream lady."
When Trump went on The Howard Stern Show shortly after that, he was asked about Diana: "You could've gotten her, right? You could've nailed her."
"I think I could have," Trump responded. "She was actually really beautiful. I thought she was supermodel beautiful. She had times when she didn't look great and she had times when she looked better than anyone in the world. But she had the height, she had magnificent skin, she was a great beauty."
Trump also made the bizarre claim that if the princess had been with him, she would not have died in the tunnel in Paris.
Other royals have their own reasons for not liking Donald Trump
There's no doubt that Prince William and Prince Harry do not appreciate Donald Trump's words about their late mother. However, Trump has also rubbed some of the other royal family members the wrong way.
In 2012, after Kate Middleton was photographed sunbathing topless on private property, he took to Twitter to make insensitive comments about the situation.
"Kate Middleton is great -— but she shouldn't be sunbathing in the nude — only herself to blame," Trump wrote. "Who wouldn't take Kate's picture and make lots of money if she does the nude sunbathing thing. Come on Kate!"
Meanwhile, during Trump's campaign for presidency, Meghan Markle called him "misogynistic" and "divisive."
His policies have also reportedly been met with disapproval from Prince Charles, who is a huge advocate for the environment, which stands polar opposite of Trump and his anti-climate change rhetoric.
Source: Read Full Article