Motherhood is a journey that most women think of for years. So much, in fact, that they go as far as to imagine things such as names and how they will raise their children long before the babies are ever even born.
Many future moms talk to their friends about their dreams of having children, and they talk about raising their children together, as well as all of the wonderful things that they will do.
There is no doubt that having children is an amazing experience in anyone's life, and members of the royal family are no different.
According to a close friend of Meghan Markle, the Duchess of Sussex has been dreaming of motherhood for quite some time, and fans everywhere could not be happier for her now that the time has come. How long has Meghan been thinking of the day that she would become a mother, and what else did her friend have to say?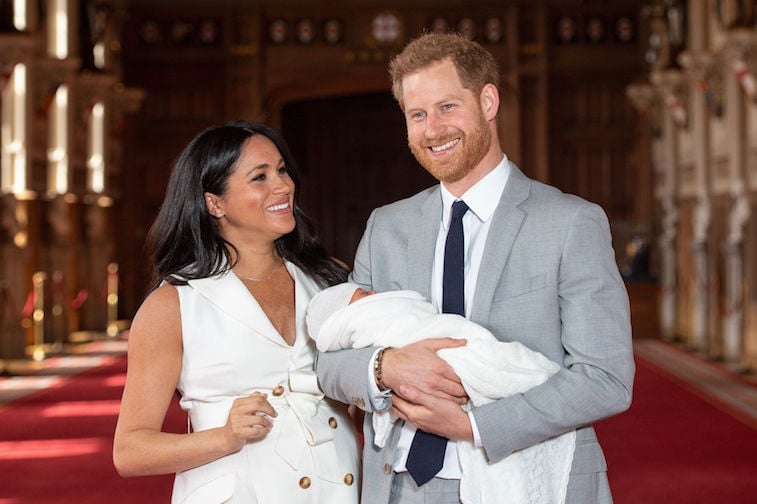 How does Prince Harry feel about fatherhood?
Back in the days when he was still an eligible bachelor, Prince Harry gave an interview where he stated that he "couldn't wait" to become a father. He candidly spoke about his love for children, and how he couldn't wait to start a family of his own.
It was evident from that interview that Harry would be a wonderful father, and we are so happy for him that the time is finally here. The look of joy on Harry's face speaks for itself when it comes to his feelings about Archie.
Meghan has very strong beliefs
Never one to shy away from talking about what she believes in, Meghan is a passionate humanitarian and feminist, two qualities that reflect in her duties as a member of the royal family, and her overall personality as well.
She has compassion for others, particularly those in need, and strives to inspire people in any way that she can. After all, who could possibly forget the time that the caring duchess wrote inspirational messages on bananas for women while she was doing charity work in the town of Bristol?
This is just one of the many ways that Meghan spreads her love and understanding whenever the opportunity arises.
How long has Meghan been thinking about motherhood?
So many people imagine the joys of parenthood and raising a family for years on end. They dream of the day that they will be holding a precious bundle in their arms, and when the day finally arrives, the love that is felt is purely indescribable.
As it turns out, Meghan Markle is no exception. According to a close friend of hers, Janina Gavankar, the two have been talking about the day when they would each have children for over ten years. What a wonderful thing for the two friends to bond over, and how exciting it is for Meghan that her dreams have become a reality.
What kind of a mother will Meghan be?
We can't wait to see what Meghan's approach to parenting will be, and as it turns out, Janina definitely has some predictions. As someone who knows Meghan extremely well, she feels that her friend will be an extremely hands-on parent, but also strict.
Janina emphasized that Meghan will certainly be a "good" mother, and she also stated that her parenting style wouldn't be any different had she not married into the royal family. She feels that although Meghan will have a low maintenance way of being a mom, she will be very practical about motherhood and Archie's upbringing.
It is so amazing to see Meghan and Harry so overjoyed about this wonderful stage of their lives.
Source: Read Full Article