What's happening: The Moon enters Capricorn this evening and stays there until Sunday evening, when it enters Aquarius. Mars (which is still retrograde) harmonizes with Saturn on Monday. On Tuesday, Mercury is opposite Mars, forming a supportive aspect with Saturn, and on Thursday it's the same deal—just swap Mercury for Venus. Finally, at the end of the day on Thursday, Mercury squares off with hazy Neptune.
What that means for *you*:
Aries
You can't get the ball rolling 'til late on Sunday, so unless you're lucky and find someone cute to fool around with on Sunday night, your love life is pretty dead this weekend. That being said, this is a great week ahead! Venus' connections with Mars and Saturn on Thursday fire up your sex drive and help you take your romance seriously.
Taurus
Take a walk on the wild side! Get kinky! Experiment! This weekend's Capricorn Moon activates your chart's zone of adventure, so the more variety you can bring into the bedroom, the better! The rest of the week, however, is way less fun. Instead, you're focusing on checking in on the state of your relationship. Are you getting enough love from your boo? Is the sex still good? Are you giving them enough time? You need to sort this out.
Gemini
Even though it's still retrograde, Mars is in your sign pumping up your sex drive this week! There's a ton of astro going on in your chart's relationships zone, so you're definitely getting some sort of action. But here's the thing—this could manifest as really great sex or Mars' fiery influence could result in some arguments. If your relationship is going well, don't expect any trouble. But if your 'ship is on thin ice, get ready for some tough conversations.
Cancer
Make sure you have at least one date night this weekend! Ask out your crush or take your boo somewhere fancy so you can share some ~romance~. But as far as sex goes, there's not a lot happening. Free advice: Lead with your head instead of your heart for once. If there are problems, how can you talk them out and solve them? If there aren't any major issues, how can you spend time with your partner and get even closer? Figure it out!
It's Sagittarius Season!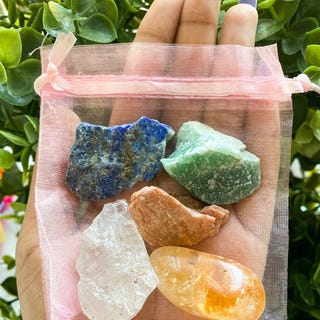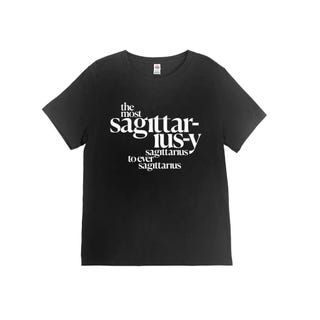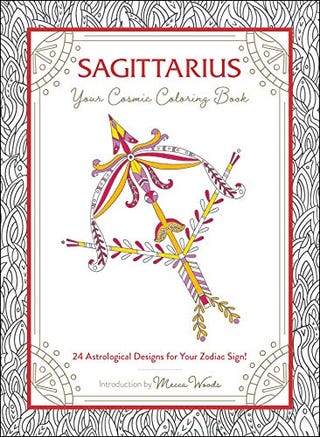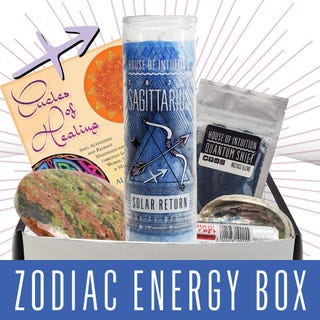 Leo
This week's astro is a double-edged sword for you, Leo. On one hand, this is spicy astro-weather that can lead to some really great sex. But on the other hand, you're feeling a little too horned up to the point you might be a little rash or reckless. If you're looking for some fun on dating apps, try to talk to your potential hookup a little before inviting 'em over. Don't ignore safety just because you're horny!
Virgo
You're having a pretty emotional week, but that's not necessarily a bad thing—there's tons of potential for romance if you're boo'd up, but if you're single? Catching major feelings for a hookup or a first date is a huge possibility. And if they're not interested in anything more serious with you, you could end up feeling pretty lousy. Enjoy the romantic feelings and have fun with your partner, but don't set any super high expectations. Stay in the moment!
Libra
Whether you're looking for love or just a quick fling, you're in luck this week, Libra! First of all, the Aquarius Moon at the beginning of the week amps up your sex drive and makes life in the bedroom way hotter. If you're coupled up or dating someone, the astro in the middle of the week is perf for DTRing or leveling up your relationship. The connection between Mars and Venus on Thursday is another transit for great sex, so regardless of your relationship status, count on having a fun week.
Scorpio
This week's astro finds you deep in thought and even deeper in your feelings. You're already prone to over-analyzing situations, but right now, you're basically to get stuck in your own head. My suggestion? Talk it out with your partner. If they're ghosting you, tell them you don't like being ignored. If you're not getting enough romantic quality time, tell them, and make a plan. These are tough conversations to have, sure, but if you want to improve the condition of your love life, you have to tell them.
Sagittarius
If you're single and ready to mingle, this is a great week for you! Some of the most social parts of your birth chart are lighting up this week, so it feels easier than ever to connect with others—like your boo or a brand-new paramour. Tuesday and Thursday is great for meeting new hookups or starting a FWB situation, but Monday's astro is best for DTRing, thanks to serious Saturn's influence.
Capricorn
An ex of yours is sneaking and creeping right now, and I urge you to keep your eyes peeled. Maybe they're liking every IG Story you post, or they text you randomly late at night, or they might even call your phone! Regardless, don't avoid it—deal with the drama head-on and squash any beef. That way, you can fully move on, for good.
Aquarius
Strict Saturn has been in your sign for a long time now, making you more serious and guarded, but this week? Totally different. There's a lot of action going on in your chart's zone of romance, sex, and fun, so whether you're boo'd up or single, there's major potential for seriously sexy action! Put yourself out there, and you'll have a blast.
Pisces
I'm gonna keep it real with you—you're just not getting a ton of action. This weekend's Capricorn Moon is great for finding flings, but the rest of the week? Not so much. There's a big focus on how you present yourself right now. Are you being genuine? Are you sharing your true thoughts? Are you telling your crush how you feel? Be open and honest. Be yourself, and be confident. People want to see the real Pisces!
Source: Read Full Article