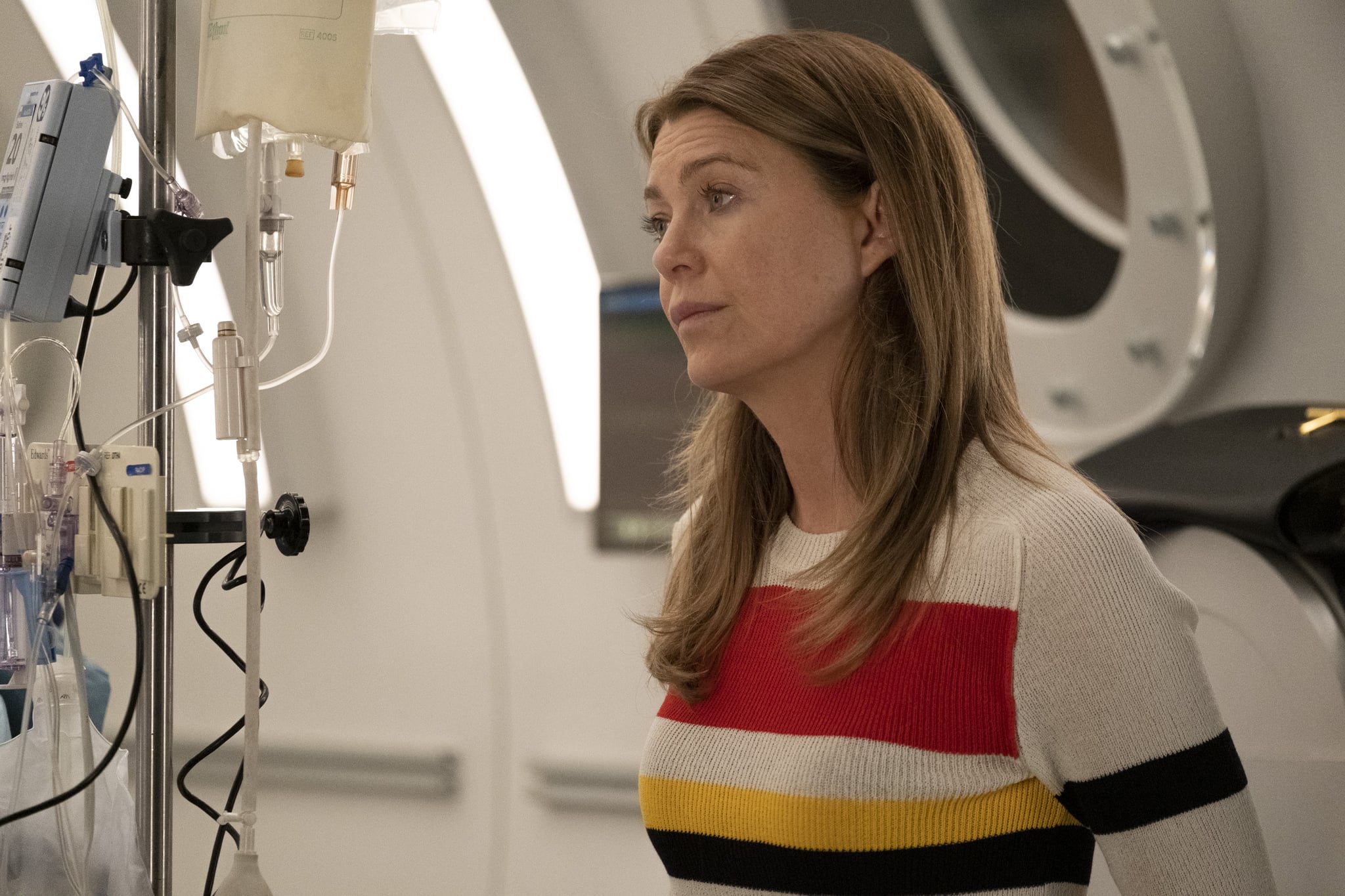 If you can't get enough of Grey's Anatomy, it's the perfect time to rejoice since there's going to be at least two more seasons of crying over patients and swooning over dreamy doctors. And yes, that's with dark and twisty Meredith Grey because Ellen Pompeo has extended her contract. While season 16 won't pop up until later this Fall, we can hardly wait to see what's in store for Grey Sloan's surgeons (even the recently fired ones). Here's the scoop on each and every shred of information that we have on the medical drama's 16th season.
1. The Plot
There's not too much information about how season 16 will kick off right now. But we do have juicy loose ends from the last finale, with Teddy and Owen welcoming their baby girl, Meredith fessing up about insurance fraud, three doctors getting fired, Jackson disappearing in the woods, and Jo going to therapy after the shocking discovery about her birth mother. On the last point, showrunner Krista Vernoff has commented, "I hope therapy brings her back to herself and Alex." At the very least, we have the likely reunification of Jolex to look forward to!
2. The Cast Members Returning
Let's cut to the big news first. Jesse Williams, who plays Jackson Avery, will star in the Broadway production of Take Me Out, which premieres in April 2020. It's been confirmed that he'll be returning to the series through season 17, so expect Maggie to find Jackson. However, unless he wraps up his scenes early next season, we'll likely see less of our favorite plastics hunk as he prepares for his Broadway show.
What about everyone else? According to a Deadline report, we can expect the original cast members — Ellen Pompeo as Meredith Grey, James Pickens Jr. as Richard Webber, and Justin Chambers as Alex Karev — to return for the next two seasons of Grey's Anatomy.
Source: Read Full Article