Roseanne was an influential sitcom from the late '80s and early '90s. It is considered to be one of the first, if not the first, to provide a realistic portrayal of a lower-to-middle-class family struggling through every day, relatable problems.
The series centered around the Conner family – Roseanne and her husband Dan along with their three kids, Becky, Darlene, and D.J. Supporting characters included Roseanne's intrusive and hilarious sister Jackie, her mother Beverly, and the daughters' boyfriends Mark and David.
RELATED: Every Cast Member of Cheers' Net Worth 
Since the series ended, it has remained part of pop culture history. The story was resurrected in a revival, The Conners, which features many of the same cast members and is currently airing its second season.
But in between then and now, the actors have been up to a lot. Some have made more bank than others, and the results might surprise you as to their respective net worth. All figures are via Celebrity Net Worth.
10

Alicia "Lecy" Goranson – $3.5 million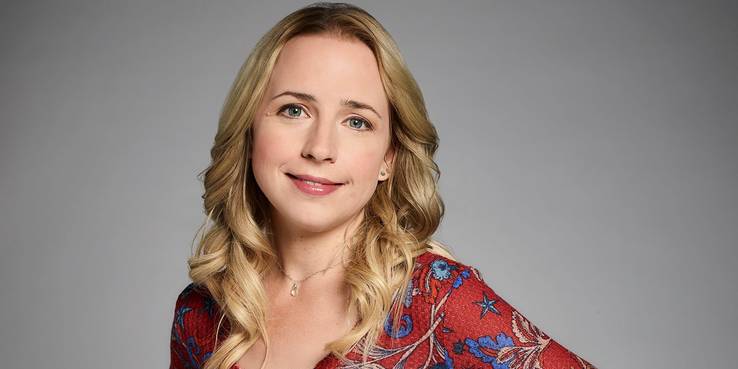 Goranson was out of the spotlight after her role as Becky on Roseanne, which she shared with Sarah Chalke in order to finish her schooling. She played Becky for five seasons then left to attend college, at which point Chalke took over. Goranson returned in the eighth season, making a long-running joke about "the two Beckys."
After Roseanne ended, Goranson had a few small films and guest-starring TV roles on series like Law & Order: Special Victims Unit, Damages, and Fringe. Now credited as Alicia, she seems fully focused on her reprised role as Becky.
9

Estelle Parsons – $6 million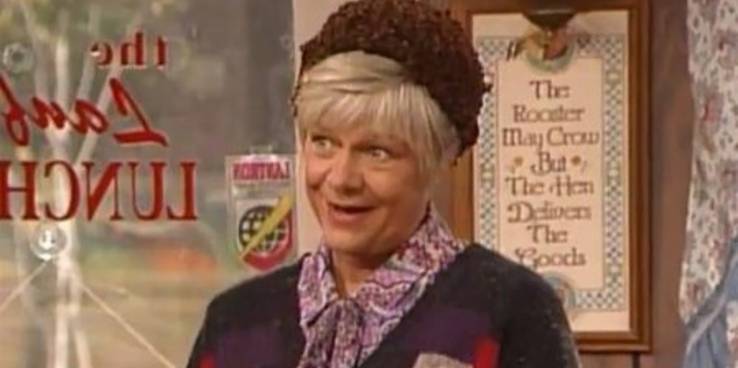 Acting on stage since the '60s, Parsons received an Academy Award for her role in Bonnie and Clyde and was nominated for Rachel, Rachel. She played Roseanne and Jackie's mother Beverly in the original series, a role that she has reprised for the revival.
With a resume longer than the rest of the cast combined, Parsons is a respected stage, film, and television actor. Her most recent appearance, in addition to The Conners, was in Netflix series Grace and Frankie as the pair's dying yet full of life friend Babe.
8

Michael Fishman – $8 million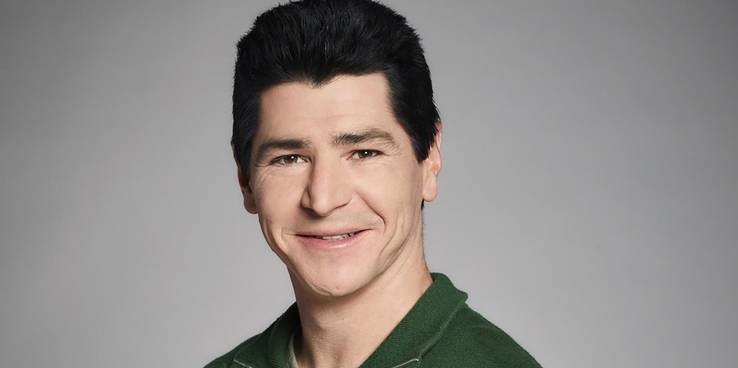 On Roseanne, Fishman, a child actor, played the youngest Conner child, D.J. He went on to appear in guest roles on series like Walker, Texas Ranger, Seinfeld, and Hitz, and appeared in movies like A.I. Artificial Intelligence. He was also a co-host of Barr's talk show The Roseanne Show.
In addition to reprising his role as the now-grown D.J., who's married to a woman in the military and has a daughter of his own, Fishman has worked steadily behind the scenes on different projects, including executive producing, writing, directing, set building, operating a camera, and more, which has helped keep his net worth up.
7

Sandra Bernhard – $10 million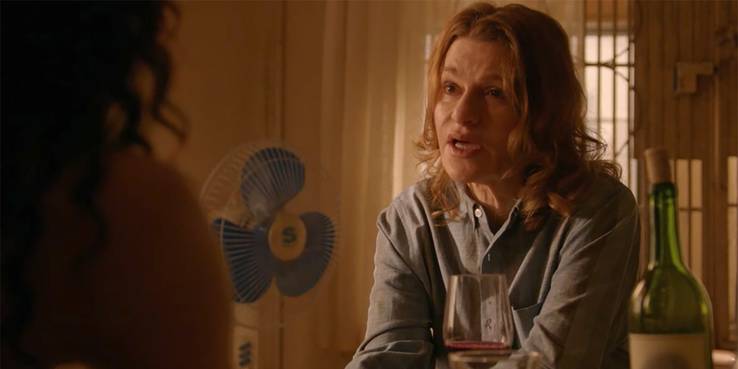 Playing Jackie and Roseanne's friend Nancy on the original series, Bernhard is a well-known and respected stand-up comedian who is often considered to be one of the best at her craft. After Roseanne, she went on to appear in series like Highlander: The Series and Will & Grace. She also had a recurring role on 2 Broke Girls in 2015.
Bernhard currently appears on the Emmy-winning series POSE as Nurse Judy. She has also released a number of albums in both comedy and music genres, with the latter ranging from pop to jazz and blues.
6

Sarah Chalke – $14 million
Known as the "new Becky," taking over the role for a few seasons while Goranson was in school, Chalke returned in a few episodes of The Conners to play a wealthy woman looking to hire someone to be a surrogate for her child. She picked Becky because, in a hilarious way to address the past dual role, she said they were so alike, they "almost seemed like the same person."
After Roseanne, Chalke had a successful small screen career appearing in a number of popular series, including How I Met Your Mother, Rick and Morty, Scrubs, and Cougar Town. Born in Canada, she has a few new projects in the works, including an upcoming TV series called Firefly Lane.
5

Laurie Metcalf – $14 million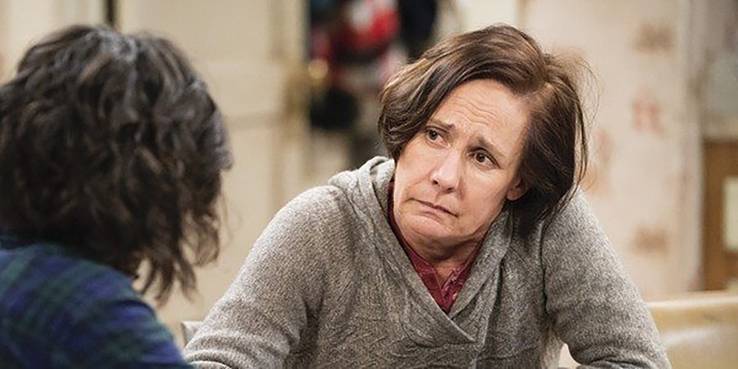 It's surprising that Metcalf's net worth isn't higher given her illustrious career on stage as well as in critically acclaimed movies like Lady Bird. Since her time on Roseanne, she has appeared in other small-screen projects including 3rd Rock from the Sun, Frasier, Desperate Housewives, and as Sheldon's mother in The Big Bang Theory.
RELATED: The 10 Richest Daytime Talk Show Hosts Of 2019
With three Emmy awards to her name along with countless more nominations, two Tony Awards, and an Academy Award nomination, the star is rising. She can continue to be seen as Aunt Jackie on The Conners and was the voice of Andy's mom in all the Toy Story movies, including the recently released Toy Story 4.
4

Sara Gilbert – $35 million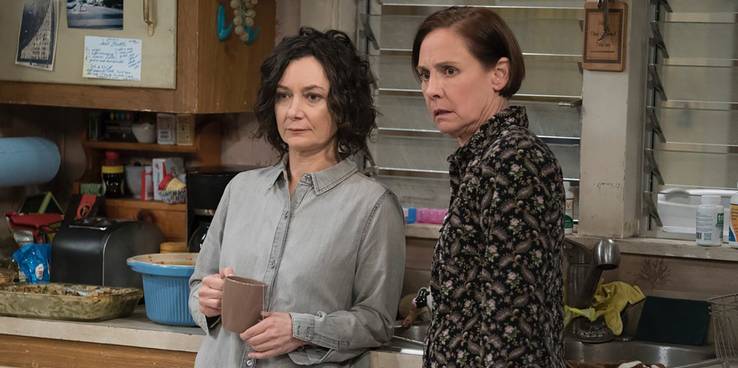 As an executive producer on The Conners, Gilbert also stars as middle child Darlene, who now has two kids of her own. After Roseanne, she also went on to co-host and co-create the daytime talk show The Talk and had a recurring role on The Big Bang Theory.
She has many other TV credits to her name as well, including The Simpsons, 24, Will & Grace, and ER. And she has appeared in a few movies, too, including 1992's Poison Ivy alongside Drew Barrymore and Riding in Cars With Boys in 2001.
3

John Goodman – $65 million
Following his time as the patriarch on Roseanne, Goodman went on to have a prolific career on the big screen, appearing in iconic movies like The Big Lebowski, O Brother, Where Art Thou?, Argo, and Patriots Day. He is also the voice of Sulley in Pixar's Monster's Inc. and Monsters University and will reprise that role in the upcoming Disney+ series Monsters at Work.
He has also appeared on TV, including in Alpha House, Treme, and, most recently, The Righteous Gemstones, a role he portrays concurrently with his role as Dan Conner on The Conners.
2

Roseanne Barr – $80 million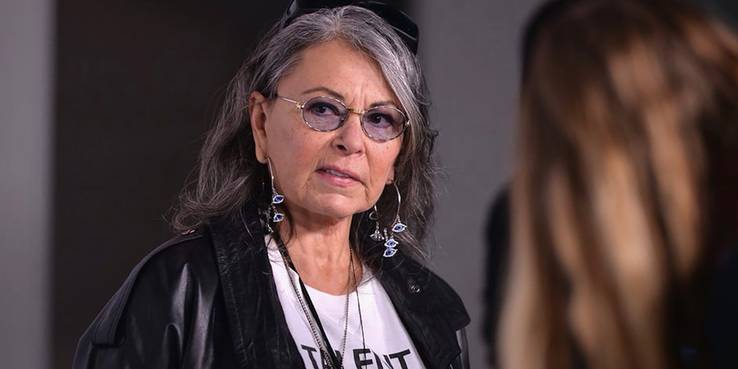 While Barr's character was killed off in the revival series following controversial political tweets posted by the actress, she did appear in the first season, which was a ratings success. In between her time on Roseanne and doing stand-up comedy, Barr has been involved in a number of other projects.
She appeared as the Wicked Witch of the West in a production of The Wizard of Oz at Madison Square Garden in 1998, hosted her own cooking show, and starred in a reality series. She returned to stand-up comedy, hosted radio shows, and was the subject of a 2012 Comedy Central roast.
1

Johnny Galecki – $100 million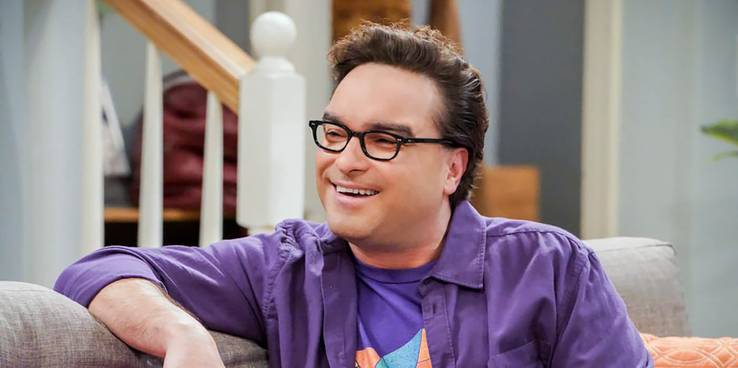 His salary of almost a million dollars per episode for The Big Bang Theory during its later seasons made Galecki one of the highest-paid actors on television. He was already known for his 1989 role in National Lampoon's Christmas Vacation, and continued to act after Roseanne ended, appearing in movies like I Know What You Did Last Summer, Vanilla Sky, and Bookies.
RELATED: Every Cast Member of Big Bang Theory's Net Worth
Playing Darlene's high school boyfriend David, Galecki reprised his role for The Conners as Darlene's now estranged ex-husband. With Big Bang Theory having just wrapped up, Galecki may be looking for his next big project or just taking some time off.
NEXT: Every Cast Member Of Frasier's Net Worth 
Source: Read Full Article