The "Quiet Place: Part II" actress said she and husband John Krasinski have "never" even used the word "famous" in their house.
Emily Blunt says she and John Krasinski's daughters don't know their parents are Hollywood stars — and she plans to keep it that way.
While speaking to the UK's Sunday Times, Blunt — who shares Hazel, 7, and Violet, 4, with Krasinski — explained why she wants her kids to "remain oblivious" to their parents' fame, revealing she and her husband have "never" even used the word "famous" in their house.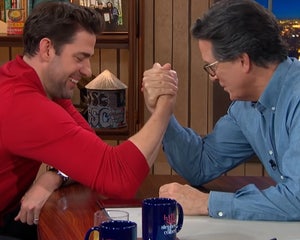 Stephen Colbert Challenges John Krasinski to Arm Wrestling Match
"It's a strange thing to navigate, you know," said Blunt, 38. "Because Hazel came home the other day and we were in the kitchen and she goes, 'Are you famous?' And I'd never heard her … we've never said that word in our house. We don't talk about it."
"Someone at school had clearly said it," she continued. "I was like, 'Um…not really, I don't think I am. Did someone say that to you, Haze?' She said, 'Yeah,' but then she wouldn't divulge much more, you know, but it's weird. It's weird."
The "Mary Poppins" star said, "I don't want my kids to feel any more important or special or that there's a glare on them any more than other kids. If they can remain oblivious for the longest time, I'd be thrilled."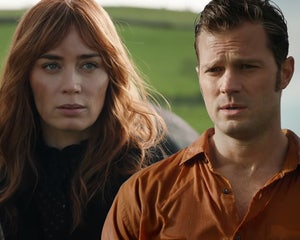 Ireland Horrified by Emily Blunt and Jamie Dornan in Wild Mountain Thyme Trailer
Blunt added that Hazel and Violet "don't even want to see" what she does for a living.
"They don't even like it when I put on make-up," she explained. "They don't like any of it! They just want me to be their mummy."
Blunt and Krasinski played an on-screen couple in "A Quiet Place" and the upcoming sequel "A Quiet Place: Part II," the latter of which Krasinski's character appears in a flashback scene. (Both films were also written and directed by Krasinski.)
Although child actors starred as the pair's kids in the movie, Blunt was asked if she and Krasinski had thought about casting their own daughters.
"God no — no!" she said. "Please God keep them off the stage."
Blunt and Krasinski, 41, married in 2010.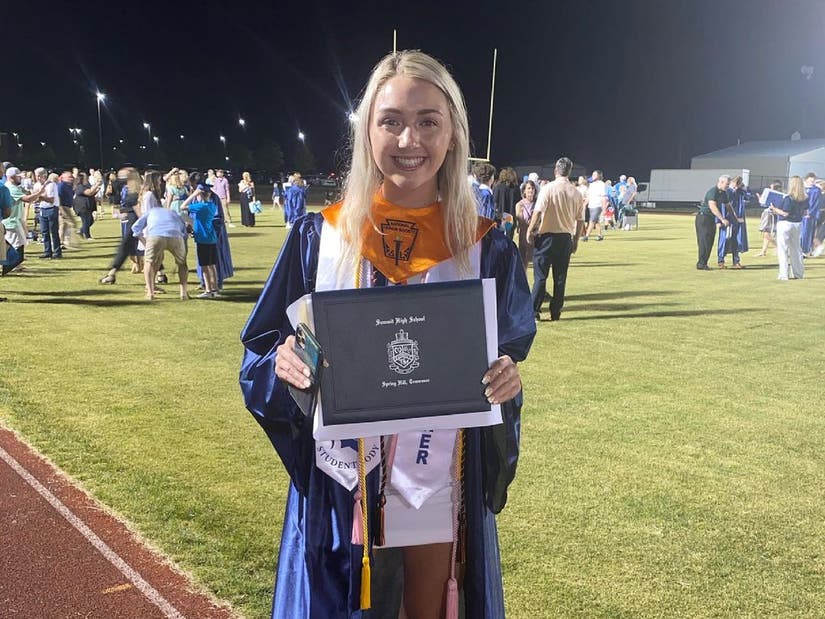 Source: Read Full Article