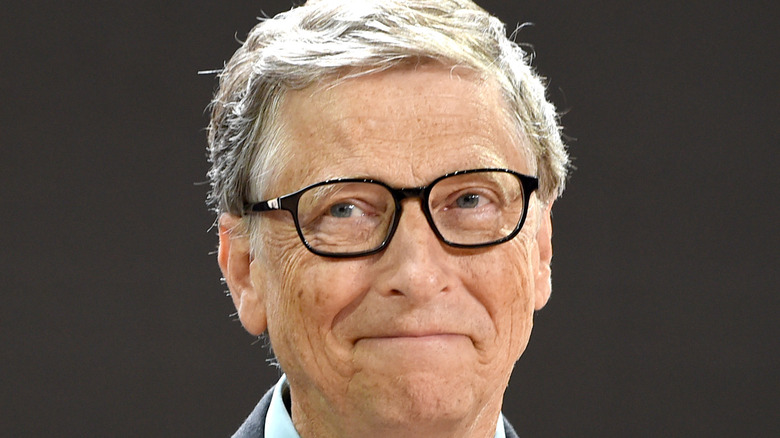 When Bill and Melinda Gates announced they were divorcing, in May 2021, the world was left in complete shock. The power couple was married for 27 years, share three children, and founded and run the Bill & Melinda Gates Foundation together. In a joint statement posted to Twitter, the Gates advised, "After a great deal of thought and a lot of work on our relationship, we have made the decision to end our marriage," noting they would continue to co-parent their kids and run the foundation together.
Signaling that the decision was somewhat mutual, their statement went on to say, "We continue to share a belief in that mission and will continue our work together at the foundation, but we no longer believe we can grow together as a couple in this next phase of our lives." As People noted at the time, Bill and Melinda originally met while she was working at Microsoft, the company the legendary tech billionaire founded. They married in Hawaii in 1994 and seemed to be in a good place recently.
However, in the wake of their shocking divorce, many commentators wondered whether it was Bill's problematic connection to Jeffrey Epstein that finally did the couple in. Now, the Microsoft founder is revealing how he's coping thus far with the split. 
Bill Gates hopes to continue working alongside his ex-wife, Melinda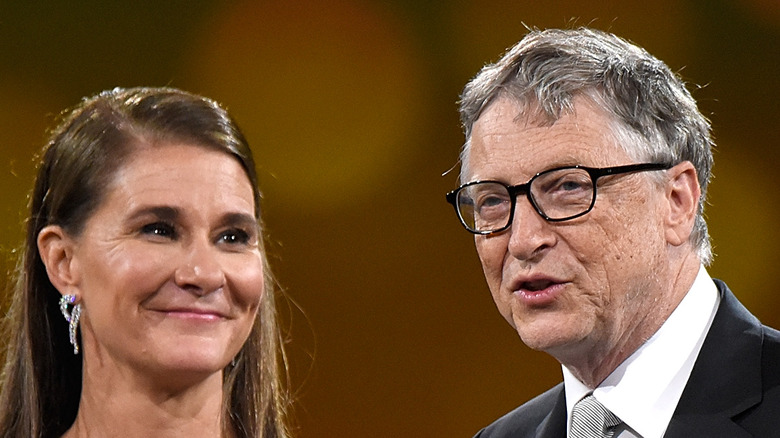 CNN confirmed that Bill Gates considers his connection to Jeffery Epstein, the wealthy financier who was being charged with child sex trafficking when he allegedly committed suicide in prison, "a huge mistake." Although Bill's divorce from longtime wife Melinda Gates came as a massive shock to the world, behind the scenes, Bill and Melinda had been working on their issues since at least 2019. It was around that time that reports about Epstein's alleged dealings with underage girls came to light, although damning allegations had been circling for years. According to The Wall Street Journal, Melinda was incensed by her husband's relationship with Epstein. It was the final straw, and divorce proceedings started immediately.
The Gates' divorce was finalized this week, but Bill refused to confirm whether their split had anything to do with his connection to Epstein. In fact, all the Microsoft founder told CNN was, "It's a time of reflection, and at this point, I need to go forward." He added, "Within the family, we'll heal the best that we can." The next couple years will be spent trying to figure out whether the exes can continue to run their foundation together, but, if necessary, Bill is prepared to buy Melinda out. He hopes they can continue to work together, however, opining, "That would definitely be the best thing for the foundation. Melinda has incredible strengths that she brings that help the foundation be better."
Source: Read Full Article