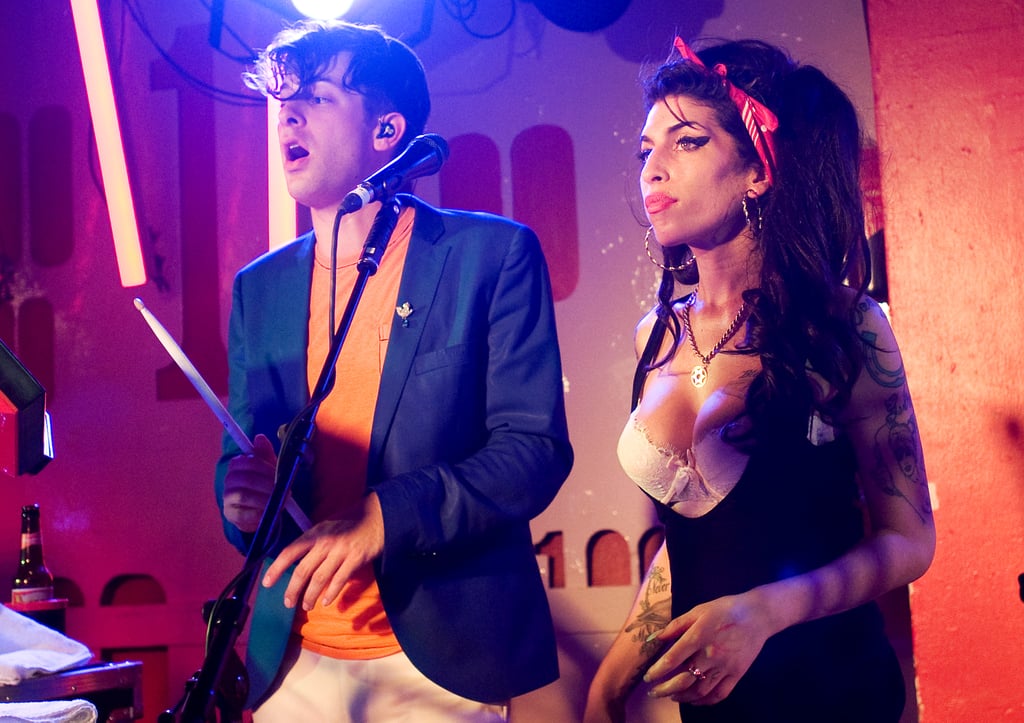 20 Mark Ronson Collaborations That Truly Changed the Landscape of Pop Music

If you don't know him, Mark Ronson might appear to be the chill guitar player in your favorite music videos and live performances. But while he's not always in the limelight, he's actually a legendary writer and producer. The Grammy winner has used his writing and producing chops to help Adele and Amy Winehouse finesse their breakout albums. Plus, you've probably come across his infectiously catchy "Uptown Funk," which he worked on with Bruno Mars, and his award-show magnet "Shallow," which he penned with Lady Gaga. It pretty much goes without saying that he's a game changer in the music industry.
There's definitely more of his work to come. The English musician's fifth album, Late Night Feelings, features a formidable cadre of powerhouses — Miley Cyrus, Camila Cabello, and Alicia Keys, to name a few — singing what he calls "sad bangers." But it's clear that Ronson has worked with many of the greats before this impressive collection. Scroll ahead to listen to 20 of his most critically acclaimed collaborations over the years.

Source: Read Full Article