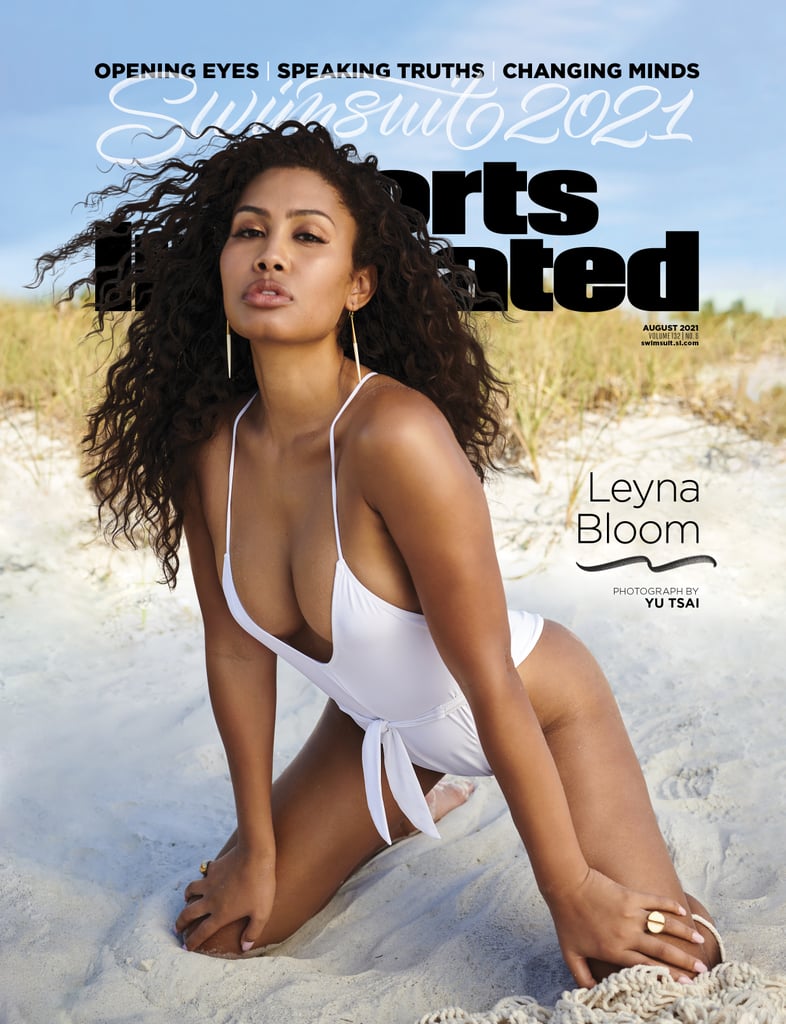 Trans Model Leyna Bloom Cried Into Tyra's Arms When She Saw Her Sports Illustrated Cover: "This Is a Huge Milestone"

Leyna Bloom, the first Black, Asian trans model to be on the cover of Sports Illustrated's annual Swim issue, was waiting for her coffee to arrive when I jumped on the phone with her — not that she needed caffeine to spur on any more excitement. She'd already had quite the morning. Leyna's team told her she was going to meet up with fellow SI rookies and vets to celebrate the release of the 2021 magazine, which she was just grateful to be featured in. But when she showed up on set, the vibe was different than she expected. For one, Tyra Banks was there to conduct her interview.
"I was like, where are the other girls at? I want to see my sisters. I sit down, I meet Tyra, and I'm in tears, obviously. I tell her I'm excited to just be in the pages — to see my number at the bottom and say, 'I'm on page this-number.' Then, here comes MJ [Day, editor of SI Swim] holding an iPad with my photo on it. I'm like, 'IS THAT MY COVER!?' It was so surreal to me. Everything I went through from the moment I was born — all the trials and tribulations up to this point — just flashed before my eyes. There are no words to captivate how I feel or how anyone would feel — especially someone like me, because this has literally never happened to anyone like me on the face of the earth. I want to bask in this moment and enjoy July 19, 2021, because today will be a historical day in history."
Leyna joins Megan Thee Stallion and Naomi Osaka on the 58th installment of this major magazine that has transformed throughout the years and fostered a diverse community rooted in self-love and acceptance. Valentina Sampaio was the first transgender model to grace the pages in 2020, and Halima Aden memorably made history as the first hijab-wearing model. There's certainly a long way to go, but it's getting easier to feel the forward momentum toward representation.
"This is a huge milestone. When I was crying in MJ and Tyra's arms, I was like, 'This magazine is going to change the world.' Every few years, we step into our future and the evolution of humanity. This moment is a leap into the future of what we are capable of doing, seeing, and taking time to think about. I'm just lucky that I was born into a time where I see the world shifting into this period of inclusivity," Leyna says, continuing, "but I have to look at the women who stand next to me and are coming up behind me. You are only as good as the people standing next to you. We're entrepreneurs, mothers, models, rookies, and returning contestants representing all different types of people from around the world that come from different walks of life. And we all have something to say. Not only are we beautiful, but we're intelligent. We have personalities, and we're powerful — and that is something to celebrate."
Source: Read Full Article