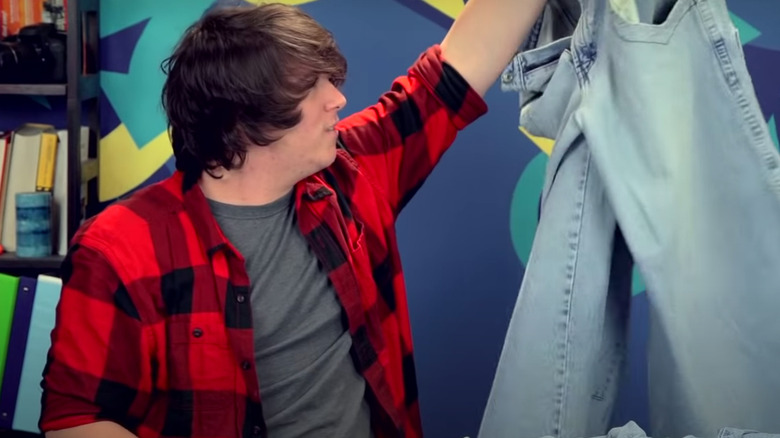 You've probably noticed that nearly everything from the 1990s is back in style again. Unless you never left the '90s with your personal style, you probably find yourself shopping for your children or yourself contemplating things like mom jeans, Doc Marten boots, preppy pleated skirts, and yes, the iconic JNCO jeans. Perhaps you had the foresight to save these items from your younger years, but if not, you might be searching for updated versions of them. Shawn Carter — not Jay-Z but a professor of fashion management at the Fashion Institute of Technology — told CNBC why what goes around comes back around in the world of fashion. "Fashion always evolves and references the past. It's because we're nostalgic," said Carter. "It's not vintage for me when my daughter shops in my closet, but it's vintage to her because she wasn't around." 
JNCO hopes to cash in on that nostalgia with the return of its ultra wide-leg jeans. However, if you're looking for some new JNCO denim, you might find yourself facing sticker shock. In fact, the brand now charges as much as $150 per pair ($91 on the lower end). In an instance of truly getting what you came for, the 2020s versions of the jeans still come with yards of fabric to match the high price point. However, you might remember paying more like $65 to $75 per pair two decades ago.
If you're in the market for some updated JNCOs, here's how to wear them today.
Here's how to style JNCO jeans for the 2020s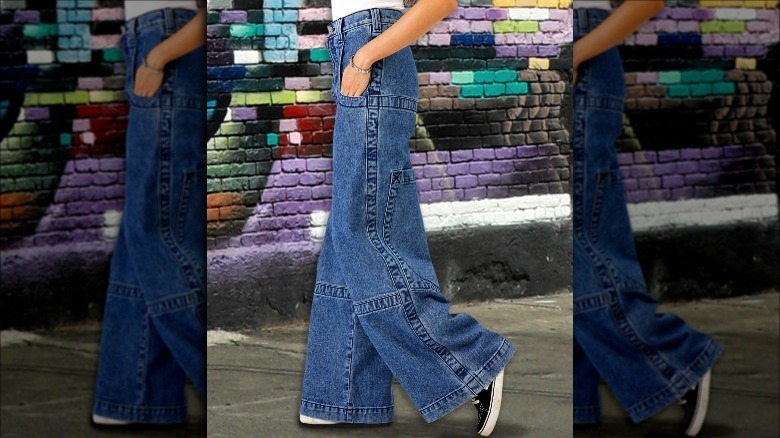 As the 2010s and 2020s saw a return to the styles of the turn of the century, JNCO positioned itself to cash in on the resurgence of the once fashionable pants by relaunching several types. "We are getting amazing reviews about the quality, the design, and people are so excited and looking forward to more designs, especially the iconic designs from the '90s," Milo Revah, one of the original founders of JNCO, told CNBC.
With both men's and women's styles, there's something for nearly everyone. If you're ready to jump back into this iconic style, there are a few things you can do to update JNCO jeans for the 2020s, according to Bustle. Instead of wearing an oversize plaid shirt with the voluminous pants, you could keep things sleeker on the top by wearing a form-fitting bodysuit, letting the baggy jeans take the spotlight in your outfit. A classic white T-shirt could also balance the large proportions of the slouchy, wide-leg jeans. 
If you loved the '90s the first time around, chances are, you'll also appreciate the 2020s version of JNCO. If you're not ready for the commitment of jeans, the brand also offers shorts, with prices starting at $62.50. You can also pick up branded tees (around $25) and fleece hoodies ($60) to round out your wardrobe.
Source: Read Full Article