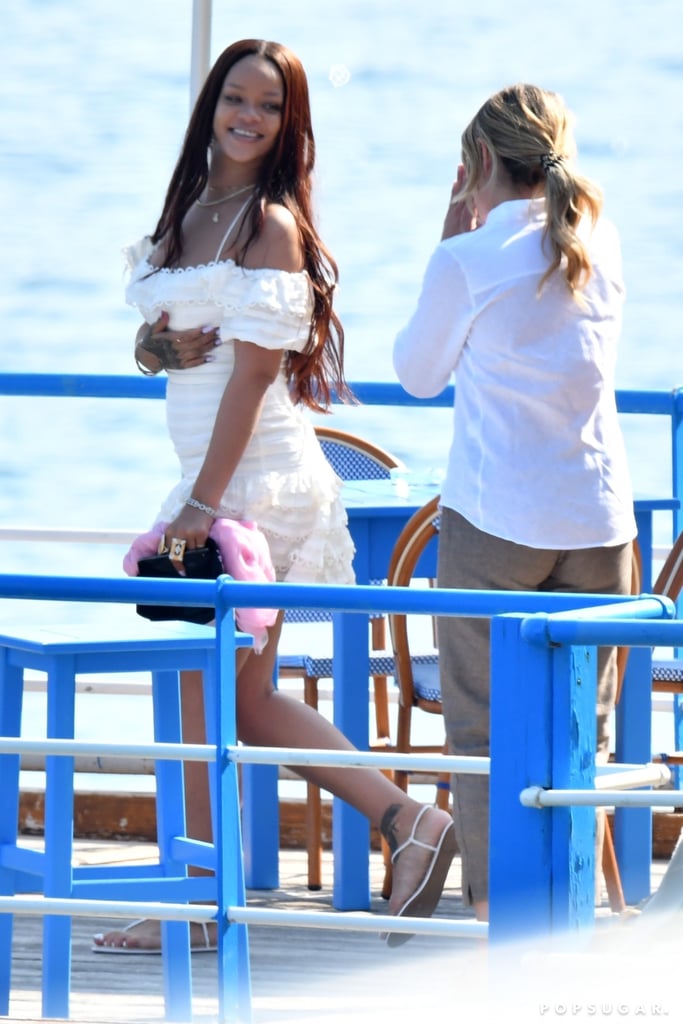 Bad Gal RiRi? More Like Sweet Gal RiRi in This Flouncy White Minidress

Rihanna has a lot to celebrate. The singer and entrepreneur just launched her own Fenty label under LVMH and business with her Savage lingerie line is soaring. When she joined her boyfriend Hassan Jameel on vacation in Italy, we weren't surprised to see she packed an impressive suitcase. While you may be used to seeing Rihanna in edgy denim on the street, her getaway style is probably way more romantic than you were expecting.
For an evening outing in Nerano, Rihanna slipped into the Zimmermann Allia Pintuck Dress in Ivory ($850), completing the frilly little number with flat sandals, a delicate ankle bracelet, layered gold jewelry, and chunky rings. Rihanna held on to a pink wrap and baseball cap (in case of cool winds, we're guessing?), proving that even when she turns up the whimsical vibes, she's still prepared to head back to signature Bad Gal RiRi territory with the help of a few accessories.
Whether you prefer a ruffled, halter design like this one with flats, pumps, or even white sneakers, we did you a solid and shopped a handful of similar silhouettes, just in case Rihanna's pick is a little out of your price range or you've got slightly different taste. Keep reading for another glimpse, then get to shopping.
Source: Read Full Article