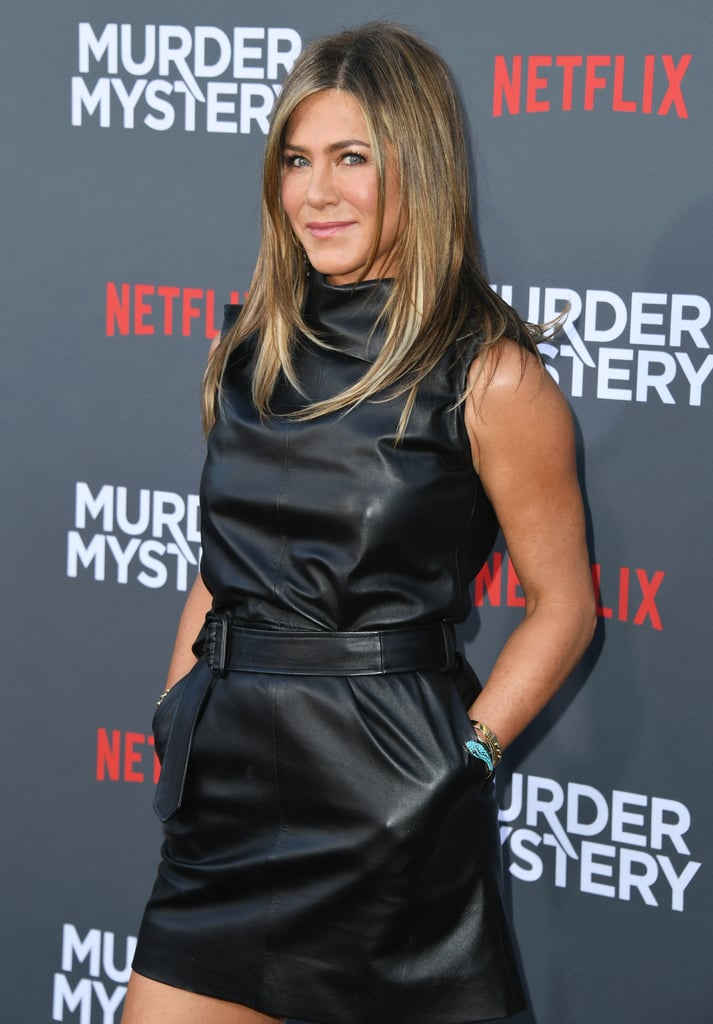 The Real Crime Is How Great Jennifer Aniston Looked at the Murder Mystery Premiere

Jennifer Aniston rocked a sexy black leather minidress for the red carpet premiere of Murder Mystery in LA on Monday, where she was joined by her costar and longtime friend Adam Sandler. Jen and Adam play a married couple in the Netflix crime comedy, which hits the streaming service on June 12.
Before her stunning red carpet appearance, Jen dropped by The Ellen DeGeneres Show to talk up the movie, and inevitably, the subject of Friends came up. After Ellen straight-up demanded a cast reunion, Jen revealed that she "would do it," adding, "Anything can happen!" Along with sharing the screen with Adam again, Jen is also currently working on her new Apple TV series with pal Reese Witherspoon — so there's good news for Jen and friends all around.
Source: Read Full Article