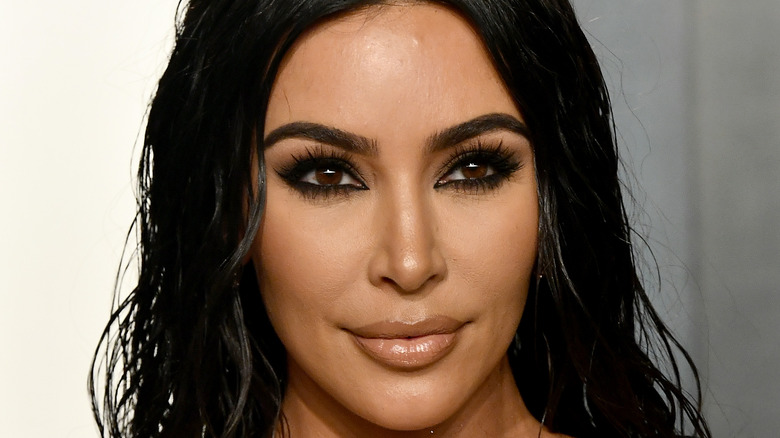 Kim Kardashian is no stranger to showing off her lavish life on social media. Ever since the "Keeping Up With the Kardashians" star first made a splash in Hollywood with her infamous sex tape, in addition to being Paris Hilton's personal stylist and assistant for a period of time (via ABC News), Kardashian hasn't been shy about flaunting her wealth to strangers across the world.
In a 2015 interview with MarketWatch, though, the SKIMS founder revealed that she's actually pretty frugal when it comes to money — something that's extremely surprising, considering her penchant for luxurious vacations, expensive jewelry, couture fashion, and more. "'I'm cheap about so many things. I look over everything. I would say I am pretty frugal," she told the outlet. "I think I do spend money on gifts for people close to me. It's something that can make people feel really good. What am I cheap about? I'm really conservative even though it seems like I buy a lot and I have a lot, I don't go crazy like I used to."
"You know, I thought the more money I made, that I would spend more," she added. "And that's the opposite. The more money that I make, the more I want to save. I didn't think it would be like that and I've actually surprised myself.
Kim Kardashian refuses to keep these expensive items in her home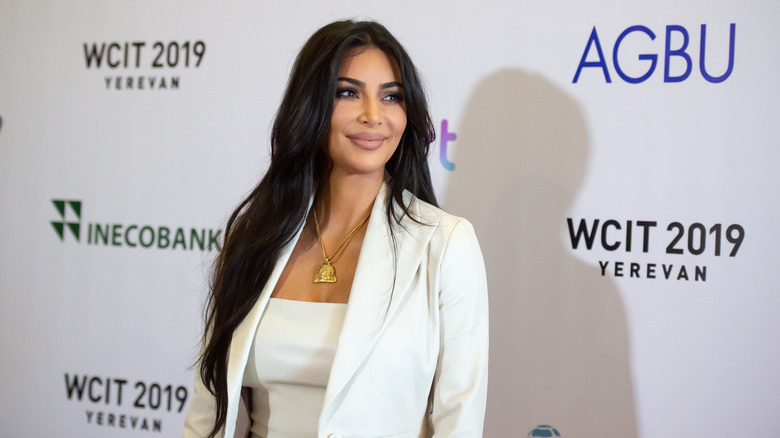 In October 2016, Kim Kardashian was robbed at gunpoint in her hotel room while in Paris for Paris Fashion Week, and the robbers stole almost $10 million worth of jewelry from the reality star. While Kardashian wasn't injured, she was "really shaken" about the incident, as one can expect, and it forced her to re-evaluate her lavish lifestyle (via Cosmopolitan) — including not keeping expensive jewelry anywhere in her house anymore.
"As far as jewelry, if I'm wearing something, it's borrowed. It's fake," she told Andy Cohen during the first part of the "KUWTK" reunion special, which aired on June 17 (via People). "No expensive items ever come to my home. I have it all taken from security before I even enter my home. I can't sleep if I have jewelry in my safe, or money, or anything at my house. I just don't live my life like that."
"On a positive note, I'm a completely different person because of it, in the best way," Kardashian continued, adding, "[Before the robbery], I had to have the coolest car, the best rims, the best outfit and I thought that I was the s*** because of that. I thought that made me."
Source: Read Full Article