Scarlett Johansson just got married to Saturday Night Live head writer Colin Jost, and honestly, they're extremely cute. Not as cute as ScarJo would be playing a tree, but close! And here's the thing: since Scarlett was all over 2020 awards season thanks to Marriage Story, it meant ScarJost (sorry, it's happening) gave fans a ton of red carpet cuteness. And frankly, it's way more fun to stare at a couple making out at the Academy Awards if you know a little about their relationship, which brings us to this comprehensive and surprisingly sweet timeline of Scarlett and Colin's love story. Come on in, the water's fine!
January 14, 2006
Scarlett hosts SNL and meets Colin for the first time—at least, according to him. "The first time she hosted was the first year I was a writer on the show," he told Entertainment Tonight. "So we've kind of known each other since then….She's the best."
Cool, but meanwhile, Scarlett told the Hollywood Reporter that her first memory of Colin was from her third time hosting the show in 2010, when she did a 16 and Pregnant–themed sketch: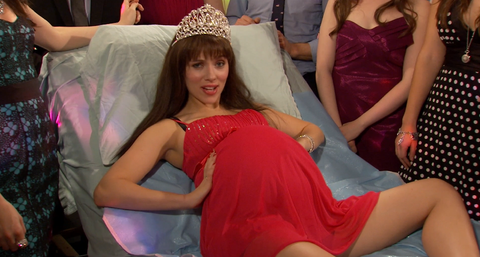 "It was some dumb parody that he had written, and he was in there partly directing this segment we had to do. That's my first memory of him. He seemed very confident at the time. I don't know if he felt that way, but in that environment, if you're not confident as a writer, your stuff just never gets produced."
Lol, awk.
May 20, 2017
ScarJo hits SNL again and is seen partying with Colin after wrapping up the night. Page Six reports that the couple was kissing at a bar. OKAY!!!!
September 17, 2017
Colin gushes about Scarlett on the red carpet, saying, "She's pretty cool….It's hard to have a lot of complaints, she's pretty awesome. I'm very happy. I feel very lucky."
That same month, Scarlett and her ex-husband Romain Dauriac finalize their divorce.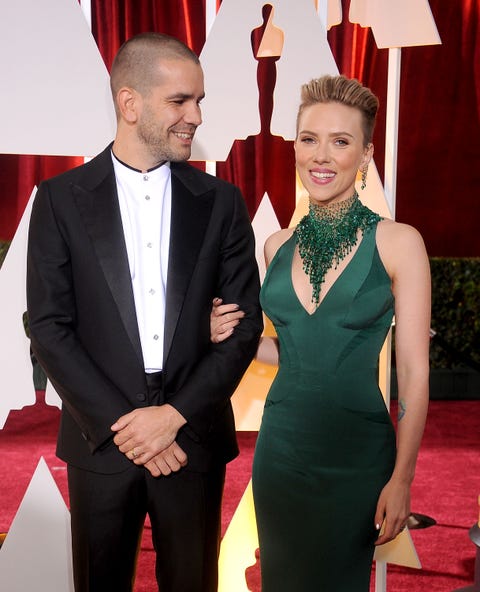 November 30, 2017
Scarlett and Colin make their debut as a couple at some swanky party at the Museum of Natural History in New York City.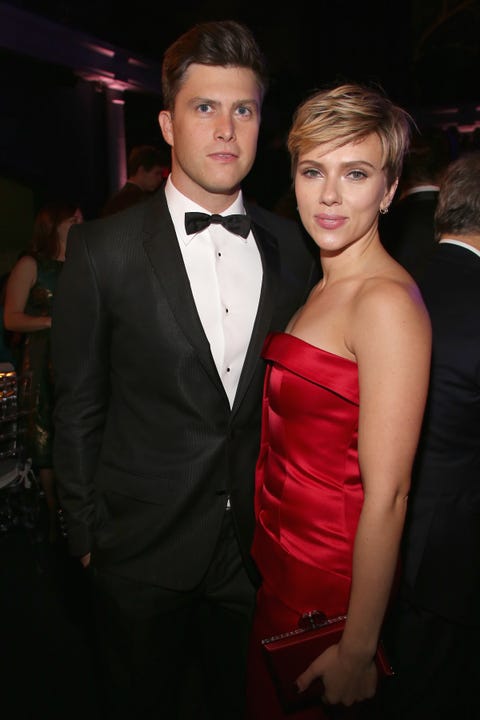 That same month, a source tells People, "They're very much in love. It's serious. They're both very respectful of each other's careers and very supportive. They're super cute together."
December 16, 2017
ScarJo shows up in Michael Che's Instagram Story holding hands with Colin while ice skating. It's honestly like something out of a rom-com.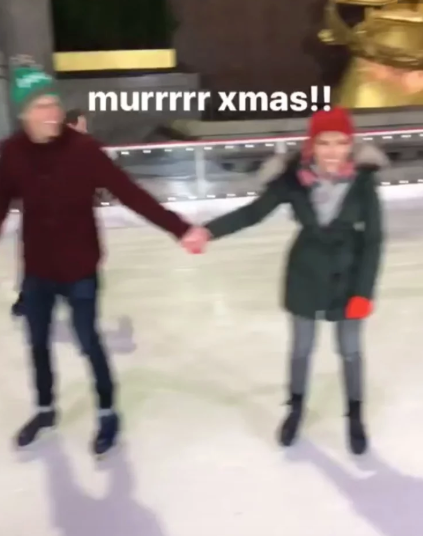 April 23, 2018
Colin joins ScarJo on the red carpet for the premiere of Avengers: Infinity War and they're spotted kissing: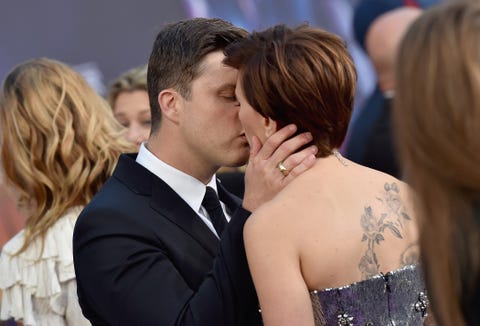 Truly hope this is a sign of things to come during awards season 2020.
May 7, 2018
The couple attends their first Met Gala together, so you KNOW things are getting serious: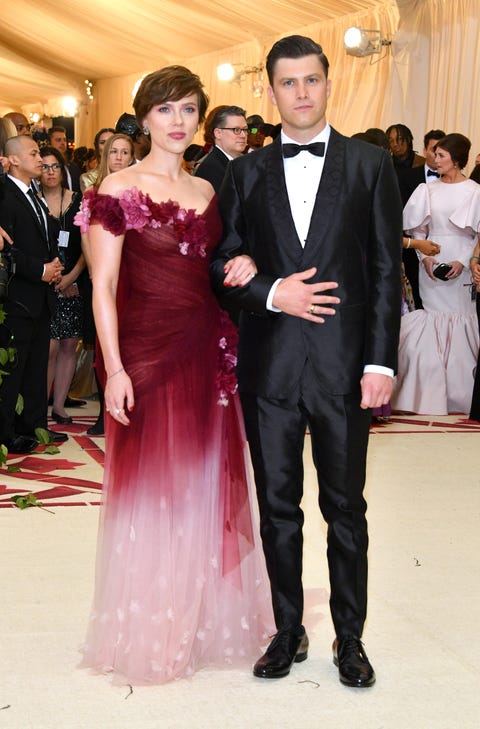 September 17, 2018
Another day, another red carpet. This time ScarJost hits up the Emmy Awards: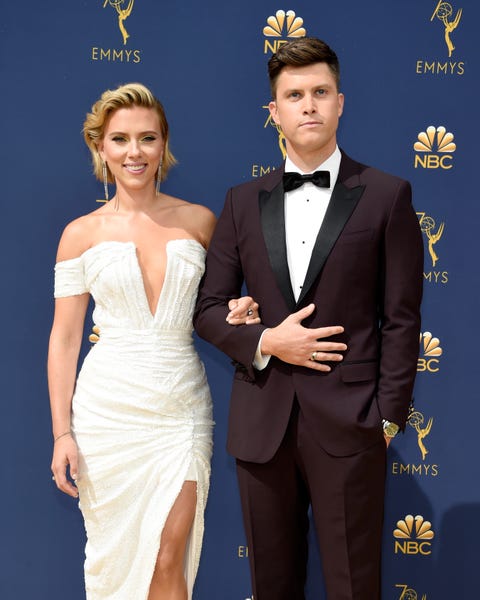 April 23, 2019
Colin joins ScarJo for the premiere of Avengers: Endgame, and they manage not to make out all over the place: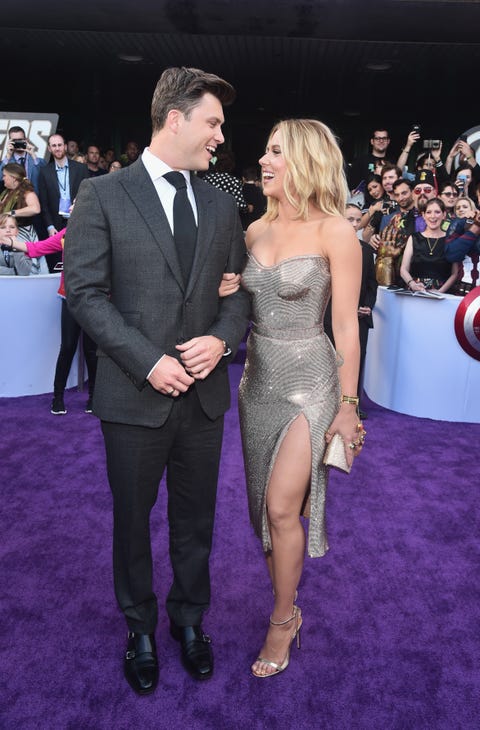 May 19, 2019
Colin and ScarJo are engaged! The actress's publicist confirms as much to the Associated Press, while a source tells People, "Scarlett likes Colin's sarcasm and wit. They share a love for acerbic humor and outrage at social issues gone bad. They have much in common."
July 22, 2019
Scarlett debuts her massive 11-carat diamond ring at Comic Con. Wow, I'm blind: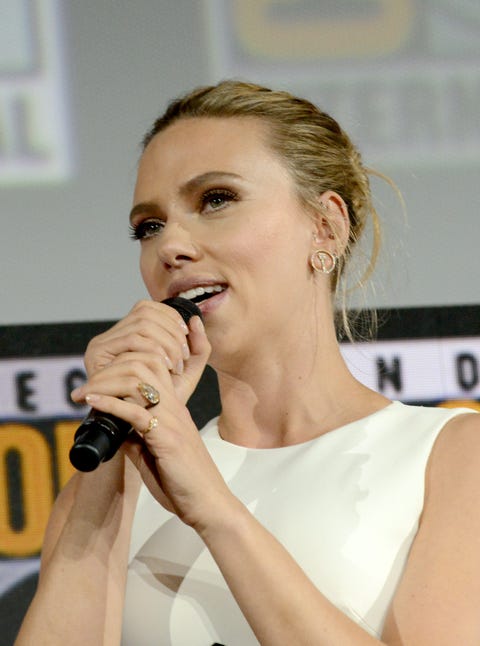 October 18, 2019
Scarlett opens up about her engagement on Ellen, saying Colin did a "whole James Bond situation" with his proposal. I have no idea what that means but hopefully a car chase was involved.
December 15, 2019
Scarlett hosts SNL again and makes a ton of jokes about Colin, saying, "The show is bad, what are they gonna do, fire my fiancé? Oh no, what will we do without his paycheck?"
But then things get super cute when she says, "I just want to say that this place means so much to me. I have so many friends here and I met the love of my life here. Merry Christmas."
January 5, 2020
Awards season is officially in full swing, which means Scarlett's invited to all the shows and Colin tags along as her dutiful plus-one.
Here they are on the Golden Globes red carpet: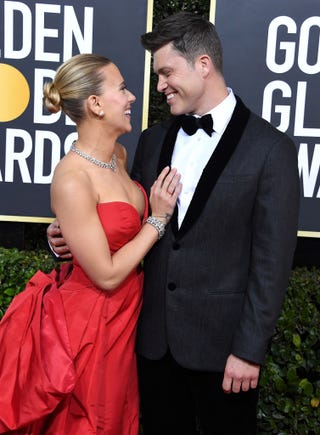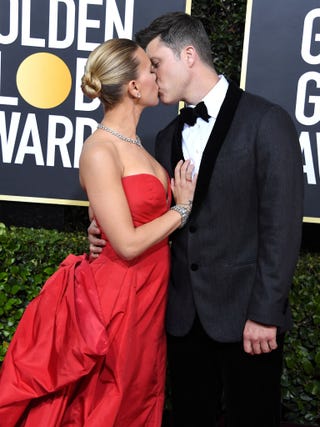 January 19, 2020

Check out Scarlett and Colin being cute at the SAG Awards: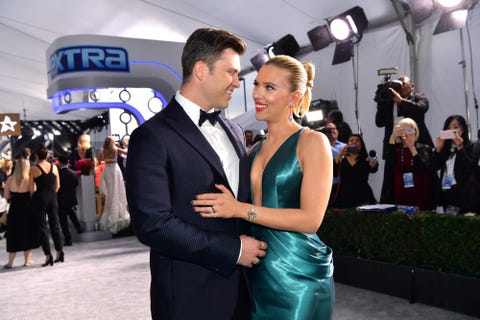 October 29, 2020
ScarJost officially tied the knot! Scarlett and Colin got married and announced the news through a Meals on Wheels Instagram:
https://www.instagram.com/p/CG8Cx8qs4JX/
The Insta reads:
No pics of the wedding just yet, but that brings us up to date! Fear not though: We will be updating this timeline with any new ScarJost developments.
Source: Read Full Article