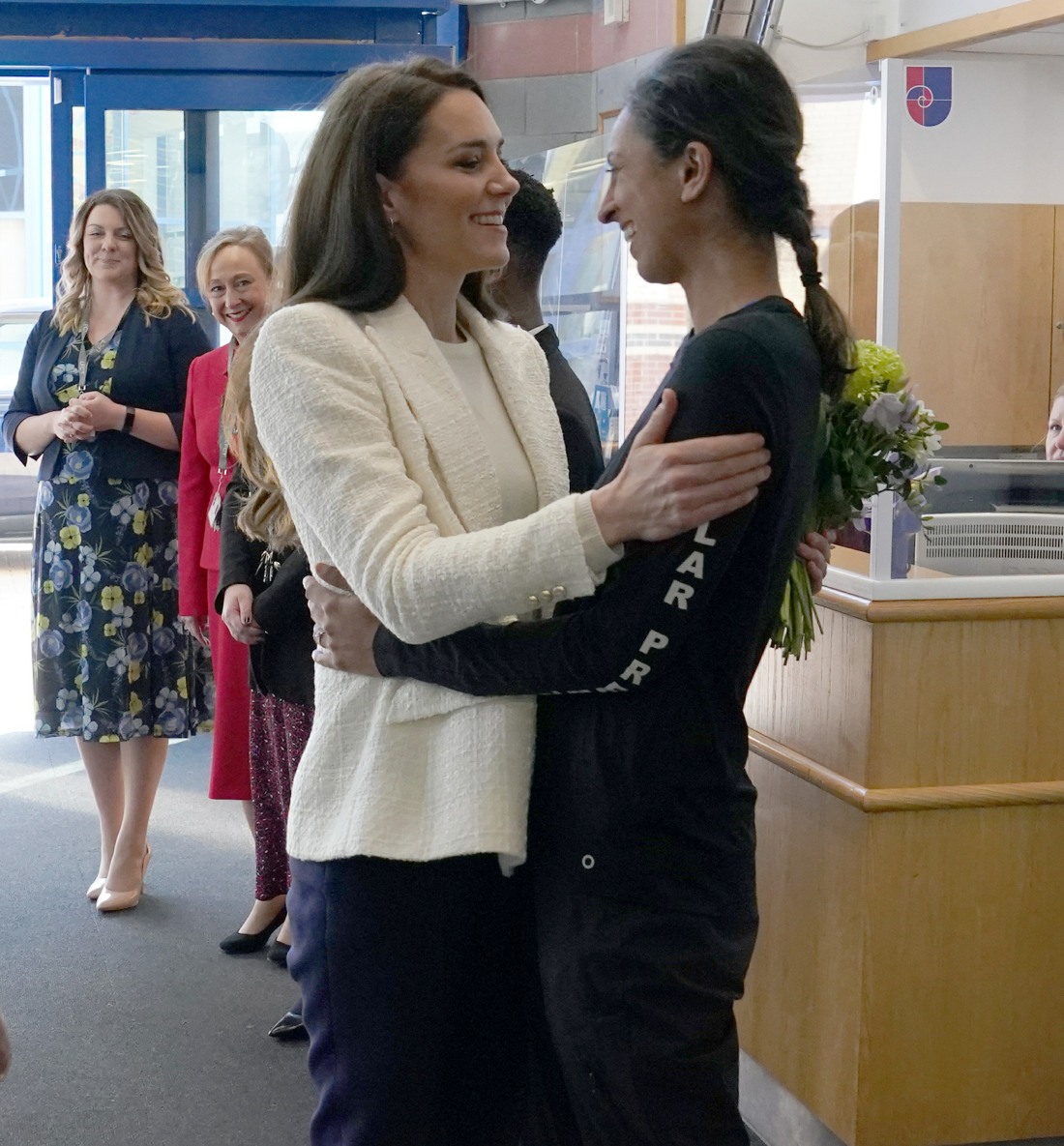 Last week, the Princess of Wales joined her husband for their first joint trip to Cornwall since becoming the Duke and Duchess of Cornwall. While they were there, Kate unexpectedly (?) ran into one of her old teachers, and she chatted with the older gentleman briefly and then she gave him a hug and continued on with the event. The hug got a lot of play in the British media, almost as if it was set-up and Kate knew ahead of time that she was supposed to hug the man and give the photographers a good angle. I have no idea if it was prearranged or not – Kate's a terrible actress and she has no pokerface, so I kind of believe that she was genuinely surprised to see her former teacher there and her enthusiasm was genuine.
Now, all that being said, it was the second time that week in which Kate hugged someone on camera. The other time was when she saw Captain Prett Chandi – the two women greeted each other with a particularly warm embrace. Orders have been given and a plan has been put into action: Operation Hugs and Buttons. Even People Magazine openly suggested that this is a change in Kate's personal branding from icy bitch to affectionate hugger, and it's all to do with Meghan:
Kate Middleton is on a hugging spree. The Princess of Wales, 41, was quick to embrace some familiar faces during royal engagements this week. While congratulating Captain Preet Chandi on her record-breaking expedition in Antarctica during a school visit on Wednesday, Kate greeted the explorer with a big hug. Another sweet moment came on Thursday during Princess Kate and Prince William's visit to Cornwall, when she reunited with one of her former teachers.

Although Meghan Markle said in the Netflix show Harry & Meghan, which premiered in December, that she was surprised by Kate and Prince William's formality behind closed doors, a friend of the Princess of Wales recently told PEOPLE that the royal is quite affectionate.

"Kate's a big hugger," the friend said. "She is warm and friendly and greets everyone with a big hug and kiss. It comes naturally to her to be like that."

Recalling the first time that Meghan met Kate, the Duchess of Sussex said on Netflix show that she was "in ripped jeans and barefoot" when Prince William and Kate came over for dinner.

"Like I was a hugger, always been a hugger," Meghan, 41, said. "I didn't realize that that is really jarring for a lot of Brits."

"I guess I'd start to understand very quickly that the formality on the outside, carried through on the inside," she added. "There is a forward-facing way of being and then you close the door and you relax now. But that formality carries over on both sides. And that was surprising to me."
[From People]
As I said previously, the "Kate is a hugger, we promise" thing is not the way to play this. Kate is a reserved, self-contained, unaffectionate person – that's not a crime, and she should have owned that and acted like Meghan was wrong to go around hugging people constantly. That would have been the smart way to handle it. But no, we're getting performative hugs from the Princess of Copykeening. It's not enough that Kate copies Meghan's clothes, jewelry, shoes, typeface, color schemes, billboards and charitable branding, Kate also has to copy Meghan's affectionate, demonstrative nature. Pretty soon Kate is going to go around barefoot, claiming to be a California girl. It's giving CREEPY.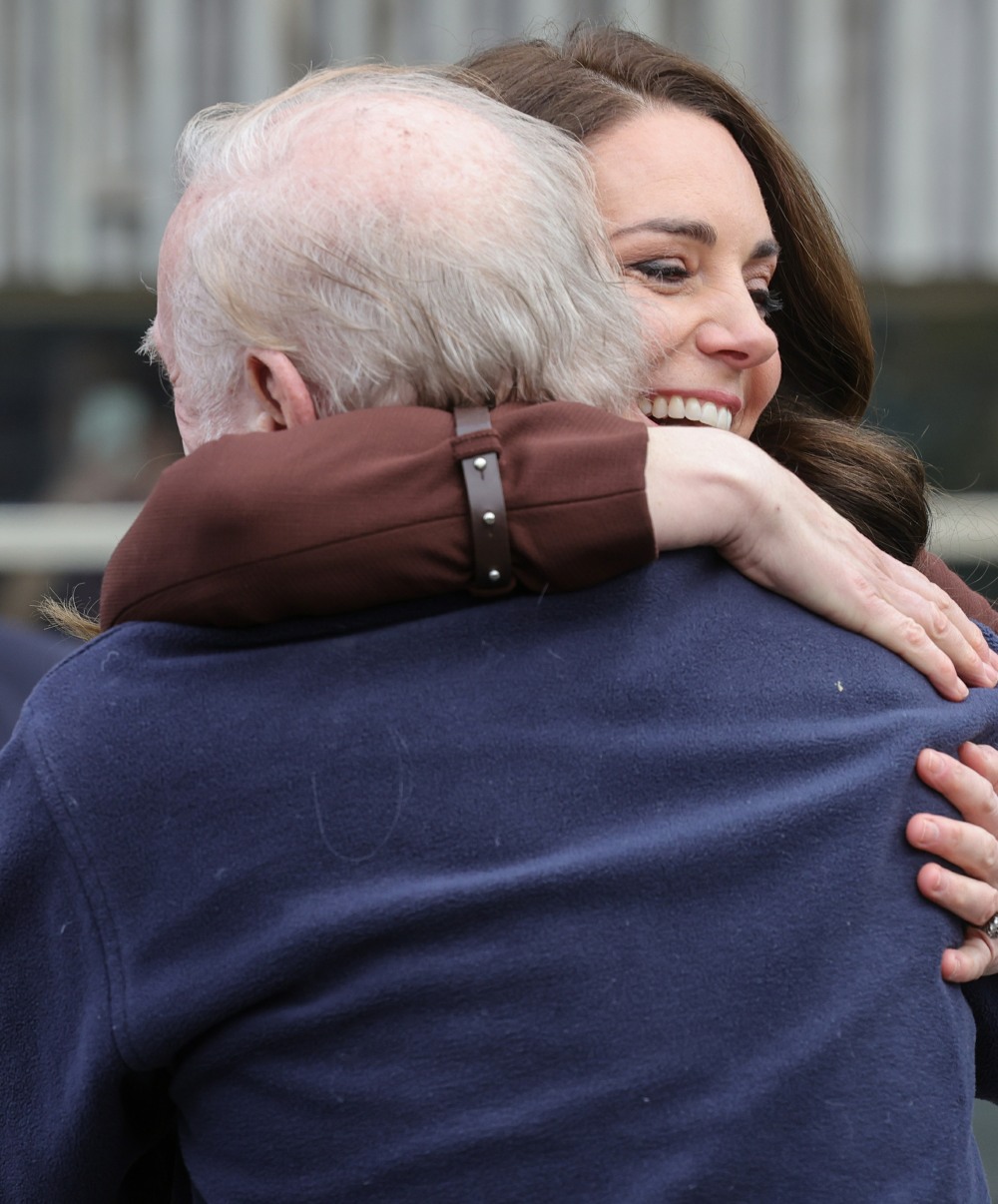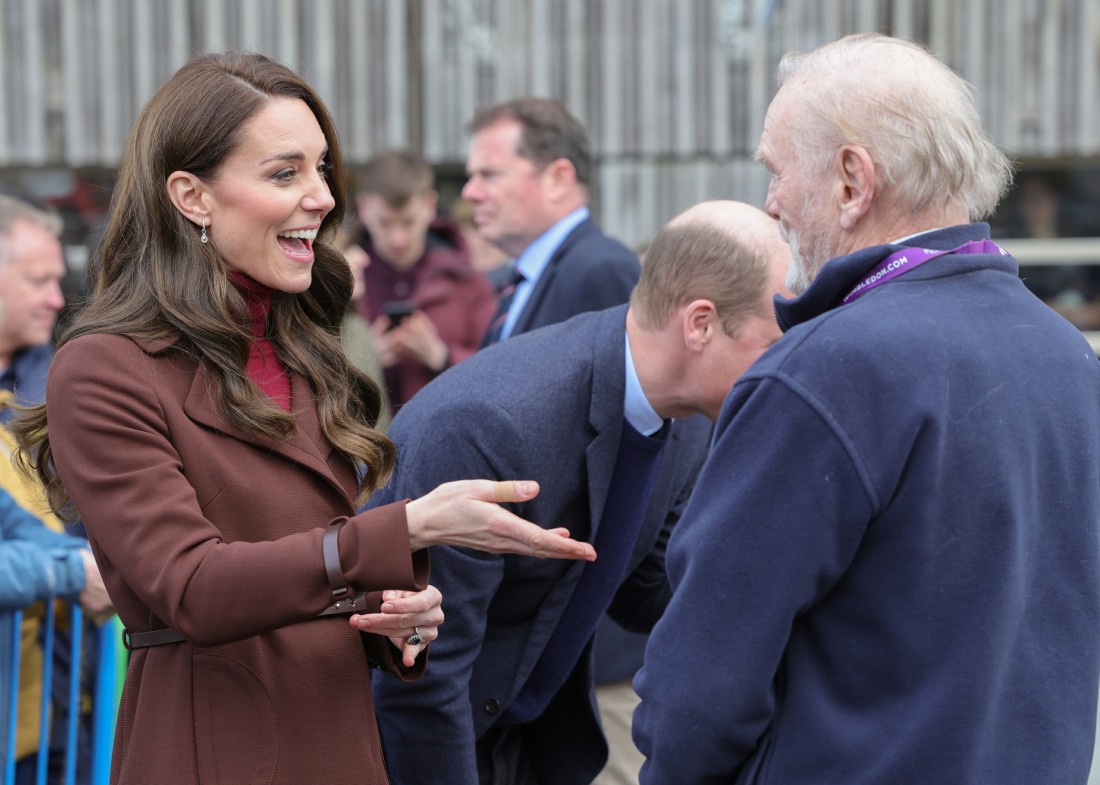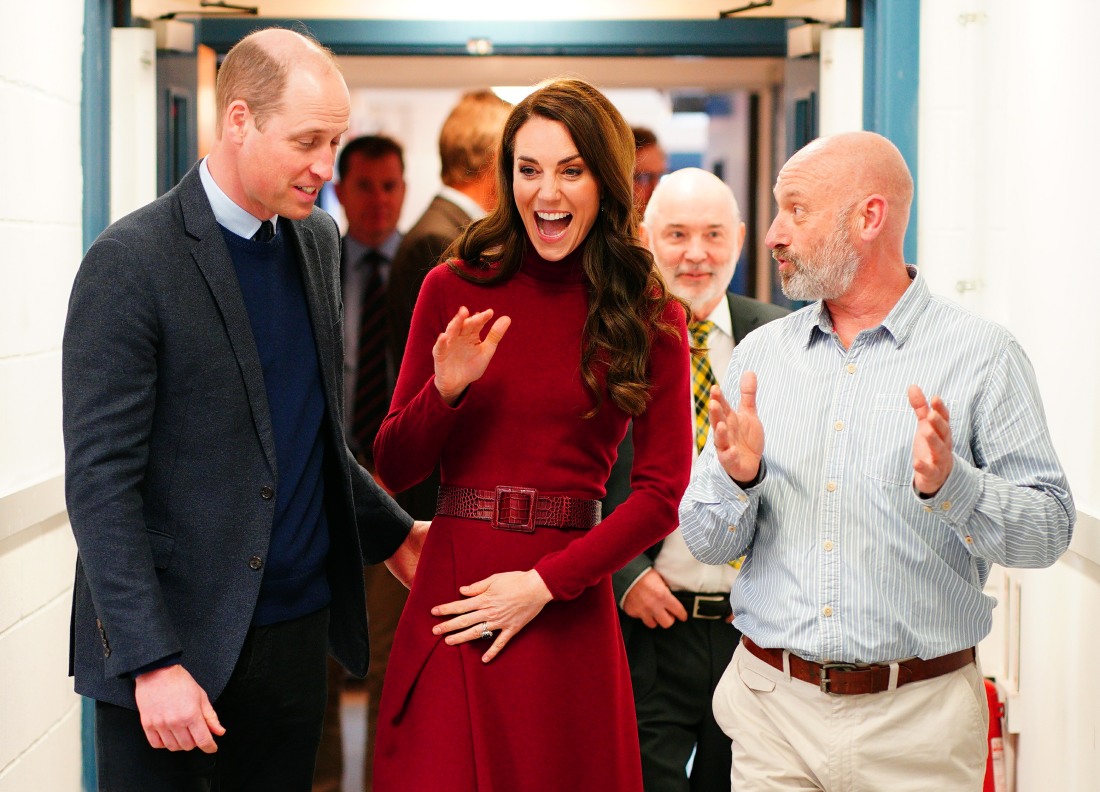 Photos courtesy of Avalon Red, Cover Images.
Source: Read Full Article