Trump has floated the possibility of banning the Chinese-owned social media platform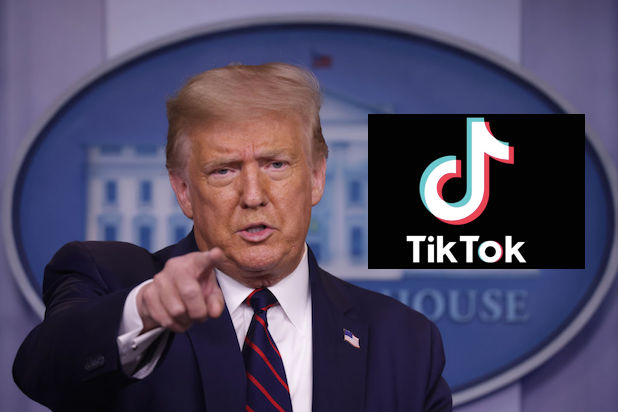 After discussions between its CEO and President Trump, Microsoft announced in a post on its corporate website that it is moving forward on talks to buy TikTok from Chinese parent company ByteDance after Trump told reporters on Friday that he was considering banning the social media site.
"Microsoft fully appreciates the importance of addressing the President's concerns. It is committed to acquiring TikTok subject to a complete security review and providing proper economic benefits to the United States, including the United States Treasury," the company said in its statement. 
The Trump Administration has been weighing whether to ban or force a sale of TikTok over concern that ByteDance may be sharing data of American users with the Chinese government. Microsoft says it will continue talks with ByteDance and will decide whether or not to complete the sale by September 15. If completed, Microsoft would take over ownership of TikTok's service in the U.S., Canada, New Zealand and Australia. The company says it will not provide further updates until talks are completed and says that there is no guarantee that a deal will actually be finalized.
"Microsoft would ensure that all private data of TikTok's American users is transferred to and remains in the United States," the company says. "To the extent that any such data is currently stored or backed-up outside the United States, Microsoft would ensure that this data is deleted from servers outside the country after it is transferred."
More to come…
Source: Read Full Article