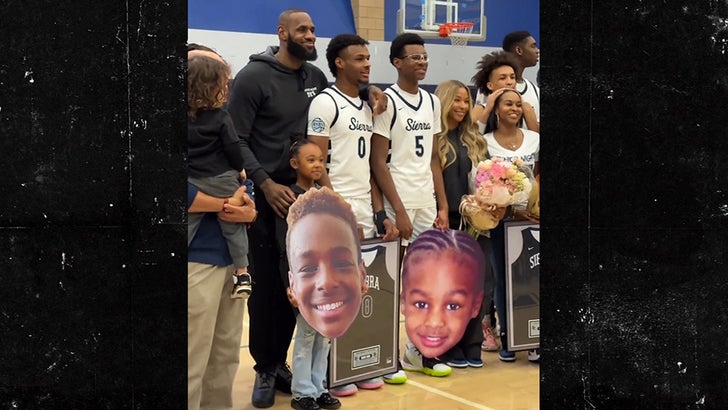 LeBron James had the best day off Wednesday, sitting courtside at son Bronny James' Senior Night game at Sierra Canyon … where the 18-year-old hoops star went off!
Bronny, in his last year at SC, took part in the yearly tradition … where H.S. seniors are celebrated before their last home game of the season.
LBJ and his wife Savannah pulled up to support their 18-year-old son — rockin' black hoodies featuring Bronny on the back — where they took photos on the court.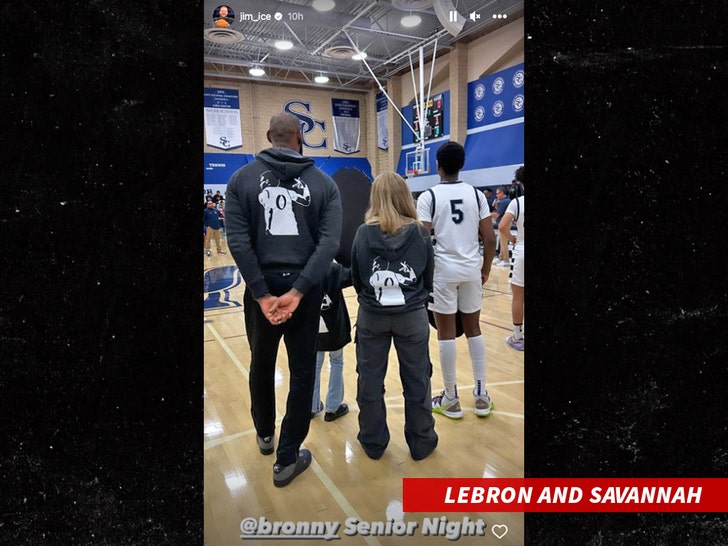 Bronny's younger brother Bryce, who also hoops for the Trailblazers, and his little sister, Zhuri, also posed for the pic.
The 18-year-old guard put on a show, too … coming close to registering a triple-double. James put up 18 points, 8 rebounds, and 7 assists in their win against Loyola.
BTW, LeBron wasn't the only star at Bronny's game, surprisingly … Hip hop mogul Diddy was also in attendance, as well as former NBA player and Mavs assistant coach Jared Dudley.
Of course, this isn't the end of James' basketball career. He's set to graduate this spring, and he's received a ton of interest from colleges across the country, including Ohio State.
And after college, pops has made it clear he wants to play at least one season on the same NBA team as Bronny.
Stay tuned.
Source: Read Full Article