Lady Gaga and Ariana Grande made it rain at the VMAs. The pair brought double superstar power to the 2020 ceremony Sunday night, performing their hit collaboration "Rain on Me" together—for the first time ever. And after weeks of hyping up their fans for the big set, they did not disappoint.
Gaga started out with an intro of her Chromatica track "911" before transitioning into her collab with Grande. The the duo sported pink and purple ensembles inspired by the official "Rain on Me" video, along with social distance-appropriate face masks. They didn't miss a single move on stage, and Ari even hit some whistle tones. Afterward, Gaga slowed things down with a ballad version of "Stupid Love" on the piano.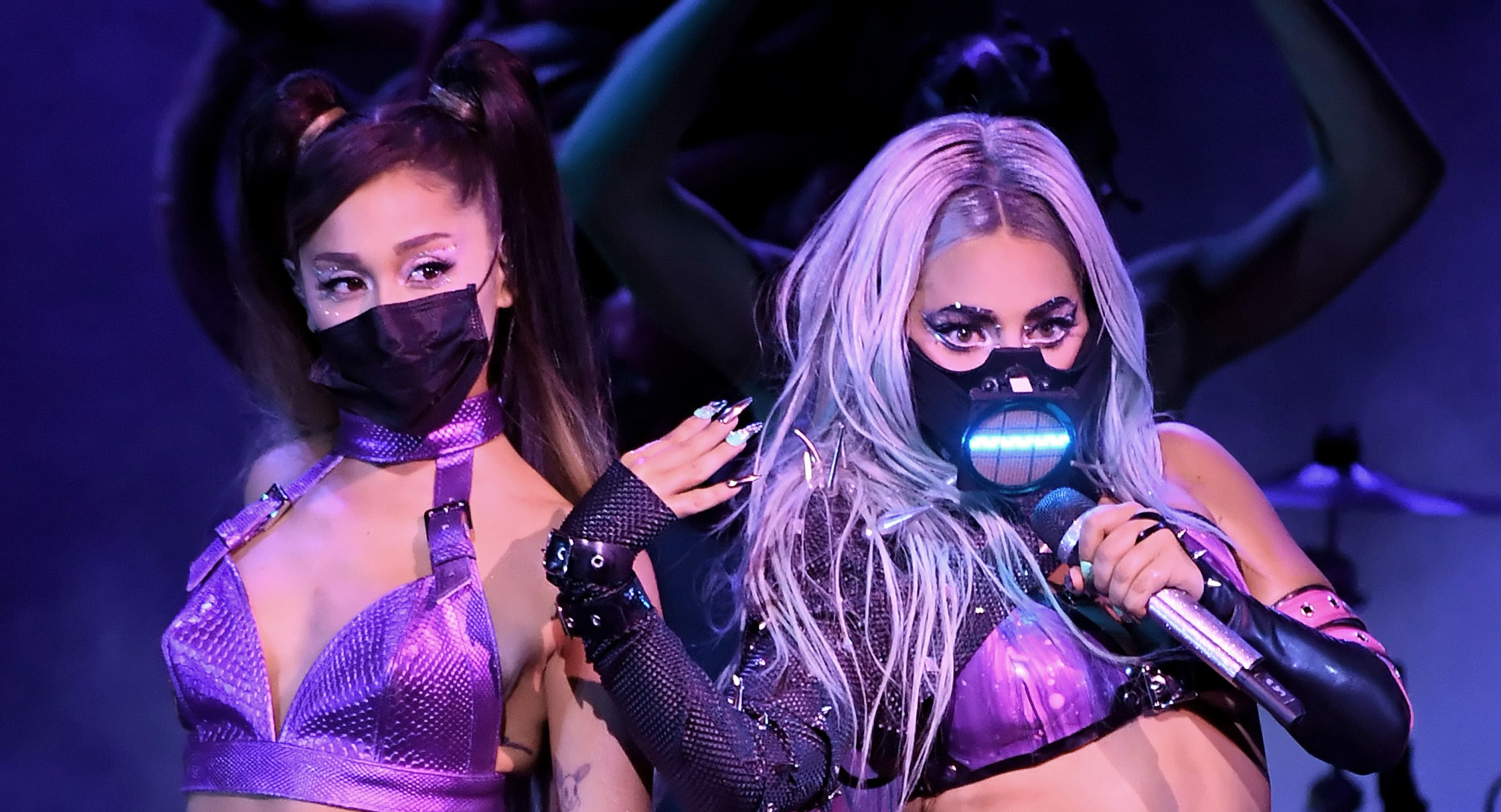 The duo first premiered "Rain on Me" in May and dropped high-octane visuals soon after. In classic Gaga fashion, the video was lovably over-the-top with physical choreography, avant garde outfits, and boundary-pushing sets. "What I really want to do in this video so much is celebrate women, and I wanna show people how to do it," Gaga said of the project.
Source: Read Full Article