Hello, hi, did you know the Kardashians have a secret cousin? And that she looks a lot like Kylie Jenner? And that she's low-key an Instagram model? Meet Natalie Zettel, the daughter of Kris Jenner's younger sister Karen Houghton, who randomly popped up in a photo with Kylie, causing the internet to be like, wait…whomst?!
While Kris and her sister are rumored to not get along super well, Natalie seemingly spends a ton of time with her famous family. As in, she's been chilling out with them this entire time and no one's even noticed. Here she is with Kim and North back in late August:
And here she is with just North in early August:
Meanwhile, Natalie was at Kim's KKW Beauty event back in December 2018, and took a few family pics with Kim and Kris:
And she posted a photo of herself chilling with Kylie a few months before that:
Speaking of Kylie, these two look like they could be sisters in some of Natalie's more recent pics:
I mean! The resemblance! BTW, Natalie also seems to be super close to Kardashian matriarch Mary Jo (aka Kris Jenner's mom), who constantly shows up in her pics:
Natalie doesn't appear to pop up on the Kardashians' Instagrams all too often (if at all) but who knows, maybe the world just hasn't been paying attention?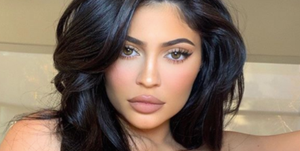 Source: Read Full Article