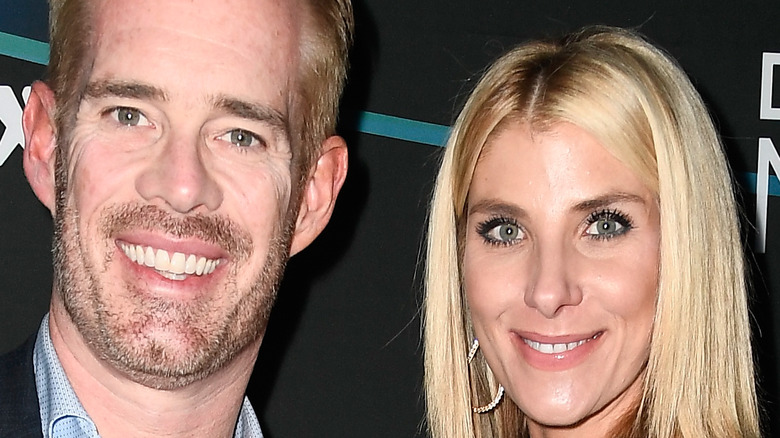 Since Alex Trebek's death in November 2020, other prominent journalists have taken turns filling in for the previous host of "Jeopardy." Next week, between August 9 through August 13, sportscaster Joe Buck will be filling in for Trebek. 
Buck is currently the lead play-by-play announcer for Fox Sports' NFL and MLB coverage. According to Fox Sports, Buck has called six Super Bowls, 23 World Series, and 25 MLB League Championship Series. In 2020, he was awarded the Pro Football Hall of Fame Pete Rozelle Radio-Television Award. When he is not calling a Super Bowl or hosting "Jeopardy," Buck is spending time with his wife, Michelle Beisner-Buck, and four children. Beisner-Buck is also an accomplished sportscaster, having transitioned to work as a reporter for ESPN after cheering for the Denver Broncos, per Sports Illustrated.
Buck was the first to pursue Beisner-Buck back in 2012, though she was living with an ex-boyfriend at the time and was far from interested in the sportscaster, who she thought was arrogant, per The Ringer. The following year, though, Beisner-Buck and her ex-boyfriend broke up and she eventually came around to the idea of dating Buck. According to Beisner-Buck, her husband ended up being "the furthest thing from arrogant or smug that any human being could be. I mean, the complete and opposite end of the spectrum," Beisner-Buck told The Ringer. A year after they began dating, in 2014, the pair were married in Cabo San Lucas.
Joe and Michelle have found happiness with each other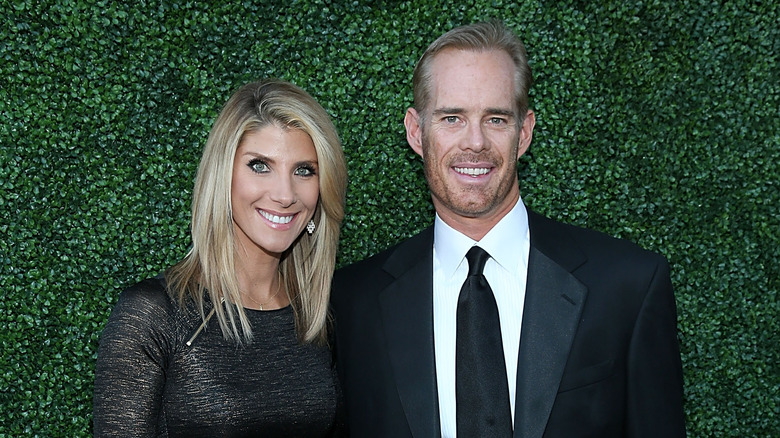 Michelle Beisner-Buck is Joe Buck's second wife. In 2011, he split from Ann Buck, his wife of nearly 20 years. The pair had two daughters together, Natalie and Trudy Buck. In 2018, Beisner-Buck and Buck had twin boys, Wyatt and Blake, per Heavy. 
The process of having Wyatt and Blake was incredibly difficult, as Beisner-Buck had to go through several rounds of in vitro fertilization. "It is a very grueling, gnarly process. But after three total rounds, Joe and I found out we were going to have two sweet little miraculous babies," Beisner-Buck wrote in an article for ESPN in 2018.
The couple, who live in St. Louis, admit that they do their best to embrace the hectic schedules that typically hit their peak from October through January when the football season overlaps with the baseball season. "It's a grind, and it is what it is from October to January," Beisner-Buck told ESPN. "That's the way it's been for us as long as Joe and I have been together. But we don't take a second for granted. When we're together we just kind of soak it in. We just hang with the boys. We do a lot of laughing and singing and dancing … We're homebodies and we just kind of hang out at the house."
Source: Read Full Article