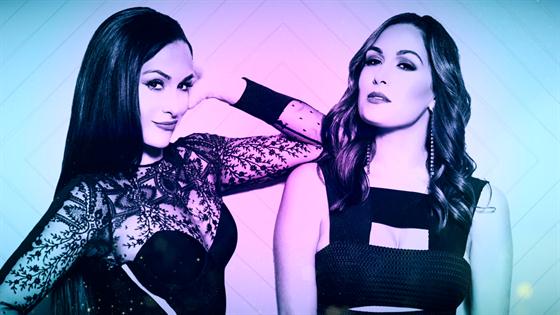 Need a hug? A test dummy for your new gadgets? How about a good cry? Real tears aren't mandatory and come on, what're best friends for!
"Kylie, stop it with the fake crying. You're really good at that," Kendall Jenner tells her sis in this heartwarming compilation video spotlighting some of E!'s favorite BFF pairings doing what they do best: maintaining sweet, often sassy friendships that are generally super easy to relate to, obviously!
"I know," Kylie replies with a playful smile and actual tears in her eyes.
So, if you're wondering how to celebrate your own personal partner in crime on this year's National Best Friend Day—which is today, June 8, in the U.S.—consider toasting with the E! family.
From Kristin Cavallari and Kelly Henderson's crack-up colonic recap on Very Cavallari to Jac Vanek's unfortunate sock ambush on LADYGANG (being her BFF and all, Keltie Knight knows full-well how much her pal hates feet), laugh along with these platonic duos during a few of their most memorable throwback moments.
And pray your best bud doesn't take too many tips from Dr. Terry Dubrow, who has colleague Dr. Paul Nassif trying out "new medical devices" in the office near the compilation's end because "we don't want to test on animals."
Clearly, Dr. Nassif takes friendship pretty seriously.
See the hilarity ensue in the full video above!
Watch a brand new episode of Keeping Up With the Kardashians Sunday at 9 p.m., only on E!
Source: Read Full Article