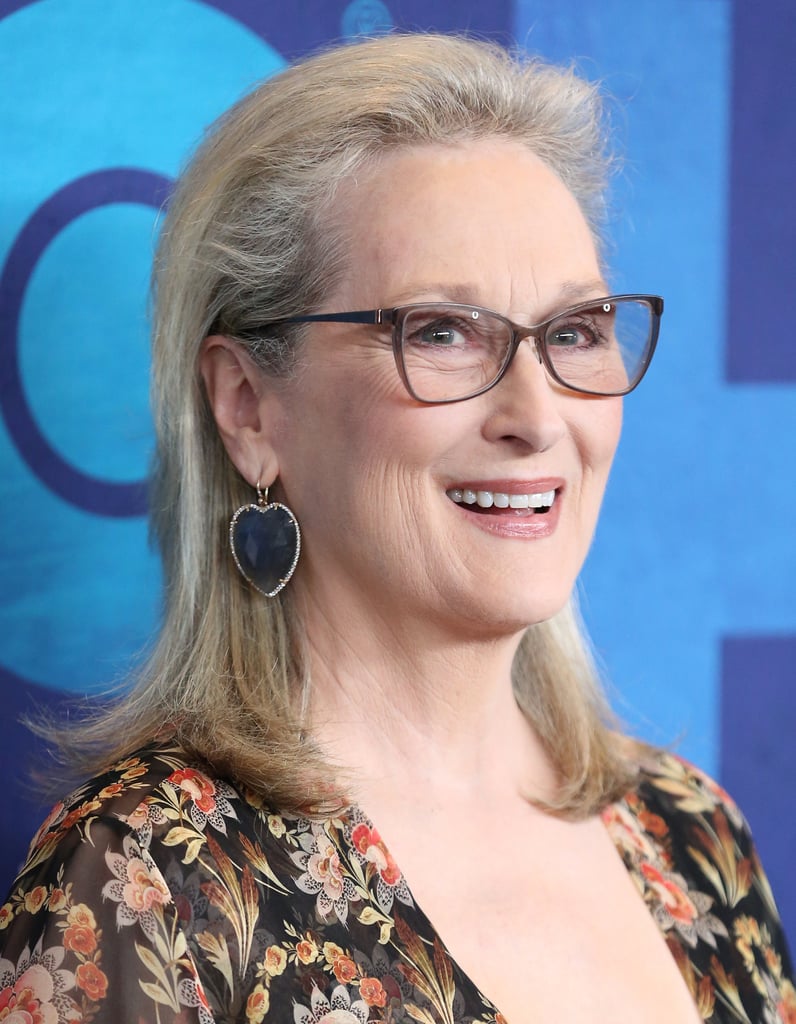 Guys, Get This: Meryl Streep's Real Name Is the Same as Her Character's on Big Little Lies

Meryl Streep officially made her debut as the meddling Mary Louise Wright in the season two premiere of Big Little Lies. Following the moody and mysterious episode, some viewers made the realization that the actress shares a special connection with her character: her real name is Mary Louise Streep.
The character was actually written with Meryl in mind, hence the name. Big Little Lies author and producer Liane Moriarty told Entertainment Tonight, "That's why she's called Mary Louise." She added, "In fact, in the beginning, I was calling her Meryl. Then I thought, 'No, that's too obvious. I'll find out her middle name.' And then Wikipedia told me that her real name is Mary Louise and [that name] actually worked perfectly for the character."
While discussing her real name in a 2015 appearance on The Graham Norton Show, Meryl explained that many women in her family have been named Mary. In fact, Meryl named her first daughter Mary Willa, who goes by Mamie. She went on to say that she has always gone by Meryl after her father "just made that name up." Meryl had other ideas, however, for her nickname, including Patty and Kathy. Maybe we're just used to it by now, but Meryl Streep has a nicer ring to it, right?
Source: Read Full Article