T.J. Holmes' attraction to his GMA3 co-star Amy Robach was hotting up a whole year before the news became public, a body language expert has claimed.
It was further claimed the pair apparently engaged in "duping delight" during an interview with her husband Andrew Shue. Amy and T.J. Holmes' romance came to light in November, sending shockwaves through the showbiz circuit across America.
Both of them have separated from their respective partners and it has been reported T.J. has filed for divorce from his wife of 12 years.
Their relationship appears to be going strength to strength, with the pair spending the holidays together and being spotted kissing and going out to buy alcohol together ahead of their New Year celebrations.
It has now emerged that, whether or not they acted on them, their feelings could have blossomed as far back as October 2021, according to a body language expert who analyzed a video you can watch below.
WATCH HERE
In the clip, Amy and her now estranged husband Andrew are interviewed by T.J. on GMA3 about their children's book Better Together. In a friendly fashion, T.J. introduced Andrew as a "dear, dear friend" at the time.
DON'T MISS: Meghan Markle to have family clash in 2023, says Princess Diana's confidante
DON'T MISS: Kelly Ripa's jaw-dropping foyer in multi-million dollar home looks like a hotel
They are shown a video of Andrew and Amy discussing their romance and sharing a kiss, prompting T.J. to say "yuck". It leaves them all laughing.
Speaking to HELLO!, Darren Stanton analyzed the scene in detail. He shared: "There is a very strange dynamic between [Amy and Andrew]. Her husband is adopting what we call an open-palm gesture, he is being open and honest in his answers.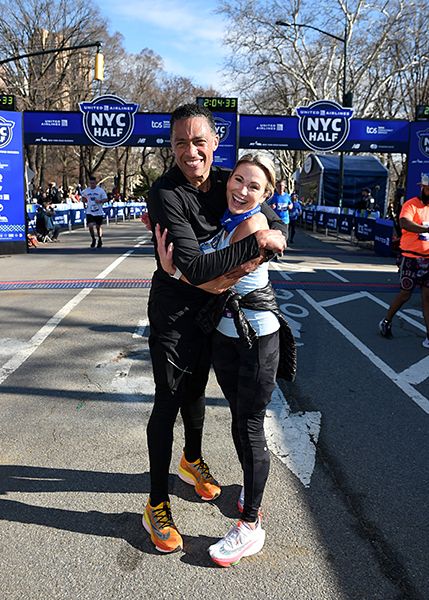 They look happy together
"Amy, meanwhile, appears deceptive. One of the many signs in both non-verbal and verbal red flags for deception is when people use sarcasm in order to deflect from a certain situation."
Darren continued: "I noticed when T.J. was asking certain questions relating to Amy's relationship with her husband in more depth, there were subtle smiles that both T.J. and Amy were adopting.
"This is called duping delight and is an uncontrollable psychological response to when people feel they have the upper hand or are getting away with something.
"Amy jokes about many topics and when T.J. asks a serious question she appears to squirm slightly. T.J., meanwhile, as the interviewer displays incredibly confident and bold body language.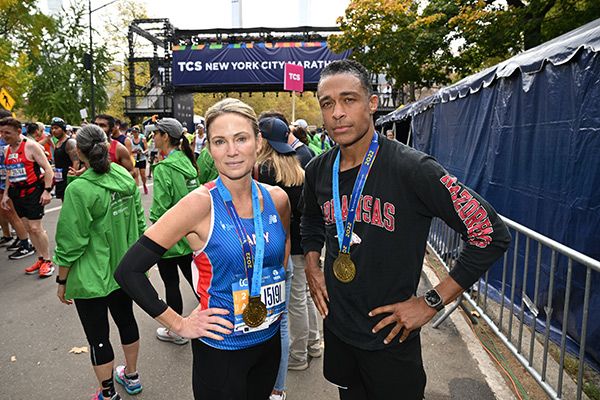 Amy and T.J. are taking a break from GMA3
"His arms are spread wide as are his legs – the more space we occupy the more important and authoritative we come across."
Darren concluded: "T.J. appears to be asserting his power through his almost arrogant posture. I would say here it's possible that his romance with Amy was beginning to manifest."
Amy recently returned to Instagram, having deactivated her account after the news she was romancing T.J. hit headlines. The couple have been keeping a low-profile since their romance took centre stage in a media storm.
They have yet to return to GMA3 together after they were taken off the small screen in November. The pair remain on hiatus until further notice.
Read more HELLO! US stories here
Source: Read Full Article