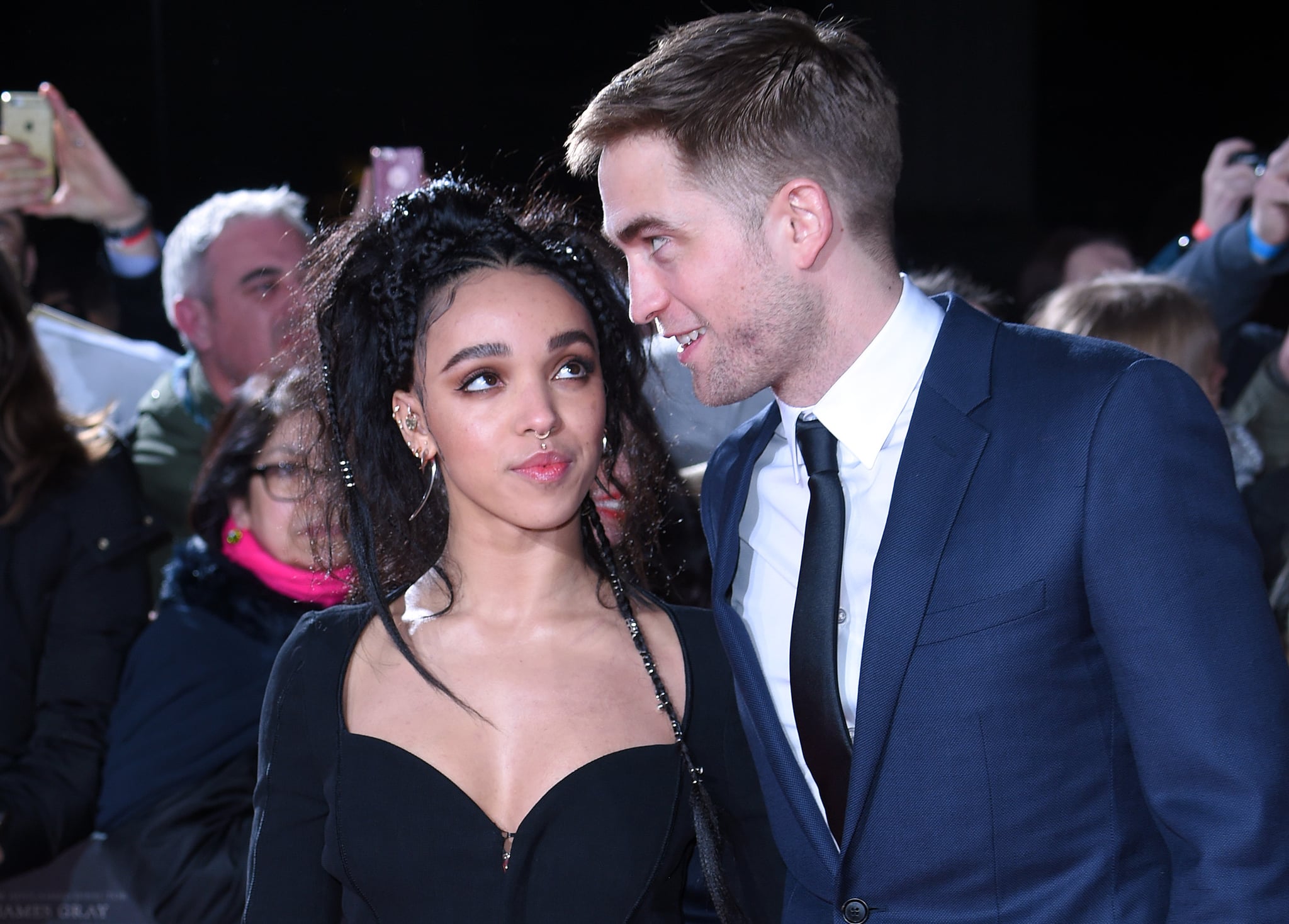 FKA Twigs is speaking out about the horrific treatment she received from Robert Pattinson's fans during her three-year relationship with the actor from 2014 to 2017. On the Jan. 25 episode of Grounded, Twigs discussed with host Louis Theroux how she's faced racism since the age of 4 before talking about her time with Robert.
"People just called me the most hurtful and ignorant and horrible names on the planet," she told the host. "He was their white Prince Charming, and they considered he should be with someone white and blond."
Robert first came to fame during his stint as Edward Cullen in Twilight, and though he and Twigs dated two years after the franchise ended, she still faced constant harmful criticism from toxic fans.
"It's essentially bullying, and it does affect you psychologically," Twigs said. "It was really deeply horrific, and I think it was at a time where I felt like I couldn't really talk about it. I feel like if I was going through it now, I would be able to talk about it and do some good with it," she continued. "But I don't know whether it was to do with my age or because of the social climate or being Black and from Cheltenham and from a low-income family and having to genuinely work twice as hard at everything I do to get a seat at the table."
The comments and comparisons weren't just mean-spirited; they were deeply racist. "Say if I was wearing a red dress, they would have a monkey in a red dress, or I was on a bike, they would find a monkey on a bike," Twigs recalled, adding that it affected her confidence for a long time. "But just for everyone to know, I now love how I look and I'm very confident."
You can listen to her entire interview with Louis on the ninth episode of the Grounded podcast.
Source: Read Full Article