We sincerely hope our girl Cardi B continues to Be Careful after a scary trip to the ER this week.
On Wednesday, the 27-year-old rapper took to Twitter and revealed she had been hospitalized the night before after experiencing "some real bad stomach problems" for four days. Oh no!
Cardi shared a photo of her hospital bracelet where her birth date, October 11, 1992, and date of service, Tuesday, March 31, could visibly be seen alongside a message about the status of her health:
"Honestly, cause I been having some real bad stomach problems for four days, I went to the ER last night. I am feeling way better, Hopefully tomorrow I will feel no more pain."
Both the tweet and picture have since been deleted but some fans were able to capture the proof before it vanished: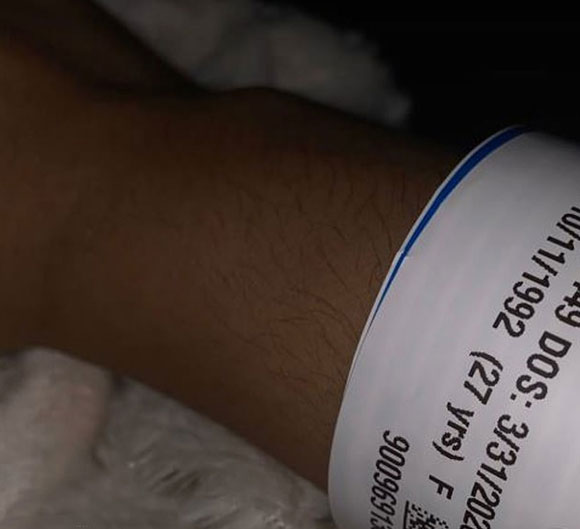 This was the only piece of information Offset's wife shared about her experience and the Migos rapper hasn't mentioned anything about it on his socials either. Of course, right now, there's extra cause for concern about Cardi's ER trip which could've potentially put her at risk for contracting the novel coronavirus or encountering individuals who may have it. But we're thankful there doesn't seem to be any evidence suggesting that at this time.
Over the last few weeks, the outspoken entertainer has been extremely vocal about her fear of getting sick amid the COVID-19 health crisis. She previously shared a video of herself panicking about the spread of the illness, where she said:
"Government, let me tell y'all mother f**kers something. I don't know what the f**k this coronavirus is about. I don't understand how this s**t was from Wuhan, China, now all of the sudden this s**t is on mother f**king tour."
Kulture's momma added:
"And let me tell y'all something, I ain't even gonna front. A bitch is scared. I'm a little scared. You know what I'm saying? Like, s**t got me panicking."
Luckily, the starlet appears back to her normal self and posting funny content on social media! She shared this Donald Duck meme (below) about going back to bed instead of cooking early Thursday morning:
"Mood right f**kin now," she captioned the upload with a side-eye emoji. Maybe Offset can step up and help her out with those household chores while she's on the mend!
Wishing Cardi all the best right now!
.
Related Posts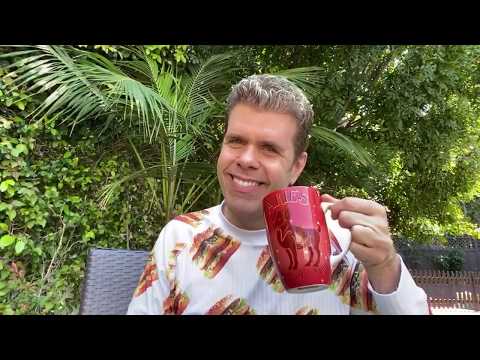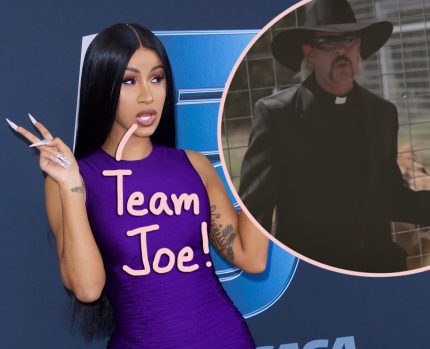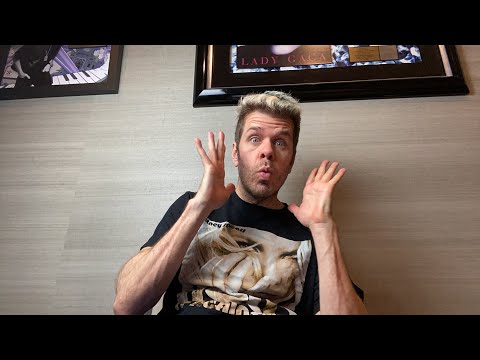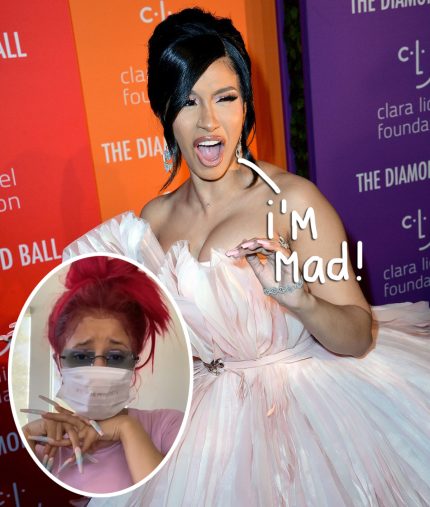 Source: Read Full Article