As you may or may not know, Caitlyn Jenner is currently on the British reality television show I'm a Celebrity…Get Me Out of Here, and she has been blessing us with intel about the rest of the Kardashian family. First, Caitlyn made her own iconic rise and shine video, then she shared that Kylie Jenner spends between $300,000 and $400,000 a month for security, and Caitlyn also divulged that she and Khloé Kardashian haven't spoken for 5 years. It's almost like after her many years on Keeping Up With the Kardashians, Caitlyn knows how to make good reality TV!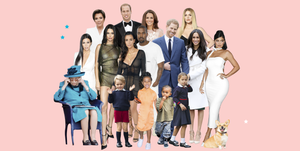 Anyways, we recently got another *chef's kiss* soundbite from Caitlyn, comparing her family to the British royal family (which is a comparison that this site fully endorses). On the show, Caitlyn asks,"Do you think the Queen watches this show?…This is a big show in the U.K. I wonder if the royal family is watching—what if the Queen watches?" She then muses, "Because in some way, I'm part of the royal family of entertainment. One royal family meets the other royal family, you know."
One of her castmates then asks Caitlyn how she would react if Kendall married into the royal family, and Caitlyn replied, "Well, she would have to give up everything to do that. They [the royal family] don't even allow them to get on social, well, maybe they do now, but they didn't allow them to even get on social media. My kids wouldn't know what to do if they didn't have social media." Lol!
Watch the full clip below, and please join me in keeping your fingers crossed that Kendall somehow ends up related to Queen Elizabeth!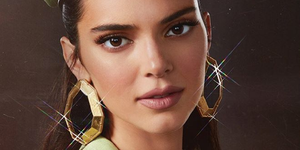 Source: Read Full Article