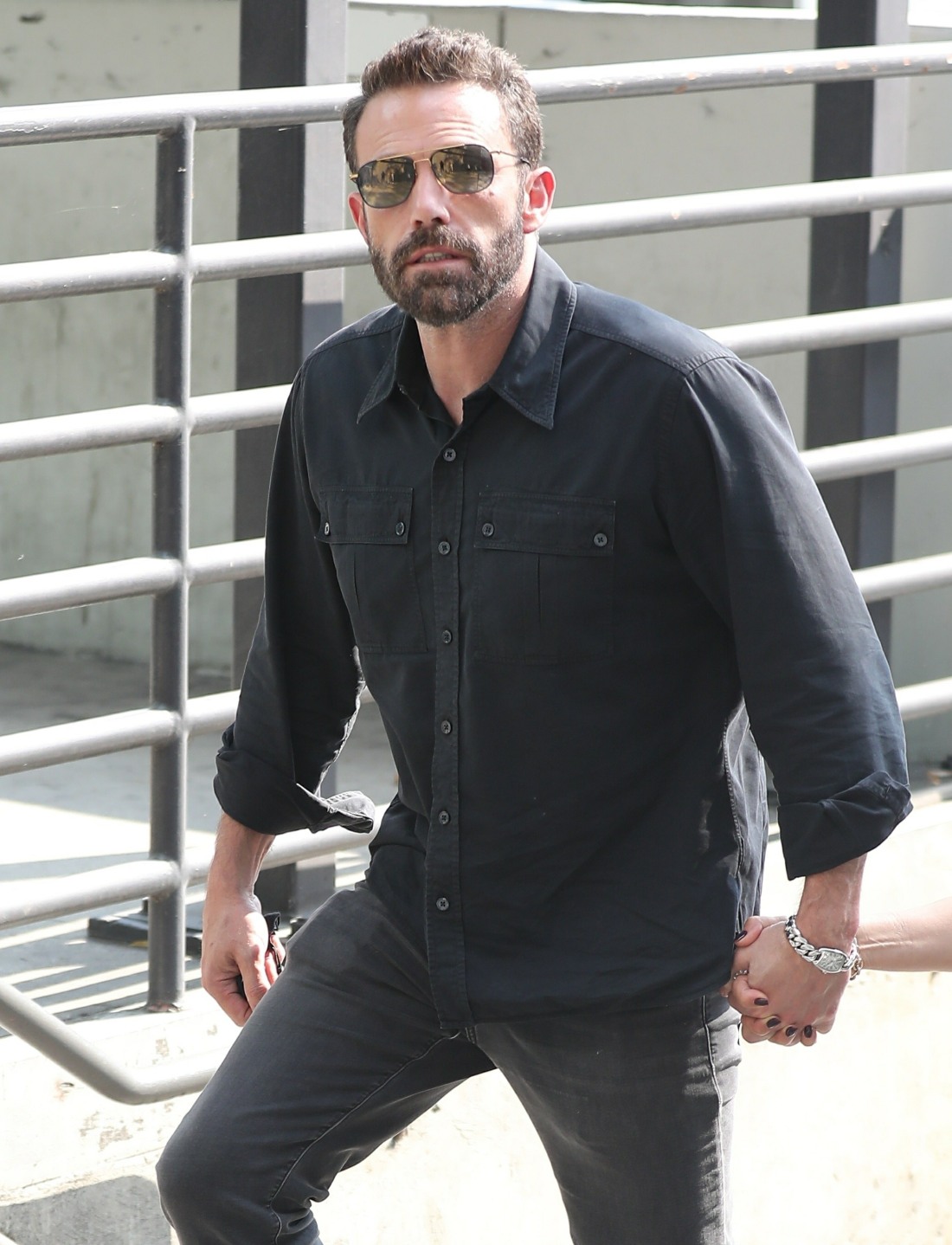 While I've gotten better at following sports, there's just a lot I don't understand about sports betting, and the huge proliferation of sports betting apps. I mean, it's just gambling on sports, I get that. But all of the over/under, covering the spread, tanking, etc – why? I don't get it. But Ben Affleck gets it. Ben has always loved to gamble and he once got kicked out of the Hard Rock for counting cards at blackjack. Well, big surprise, people associate "Ben Affleck" with "gambling." So WynnBet hired Ben to not only be the face of their sports-betting app, but he also directed the commercial:
As always, it's pretty awkward when Ben is directing himself. You would think someone would tell him to change those pants, they do nothing for him. But what's nice about this is that Ben used his position as director to hire Jennifer Lopez's mom Lupe. She's the woman at the slots machines talking about St. Louis. Ben took Lupe to Las Vegas to film this commercial back in June, when Bennifer 2.0 was just getting started. Ben and Lupe have always gotten along well – the first time around, they would go gambling together often, and Lupe was apparently all for J.Lo's reunion with Ben. Anyway, Ben and gambling. I wonder if he's really on sports betting sites or whether he prefers the feel of gambling in person in Vegas.
Embed from Getty Images
Photos courtesy of Backgrid, Getty.
Source: Read Full Article