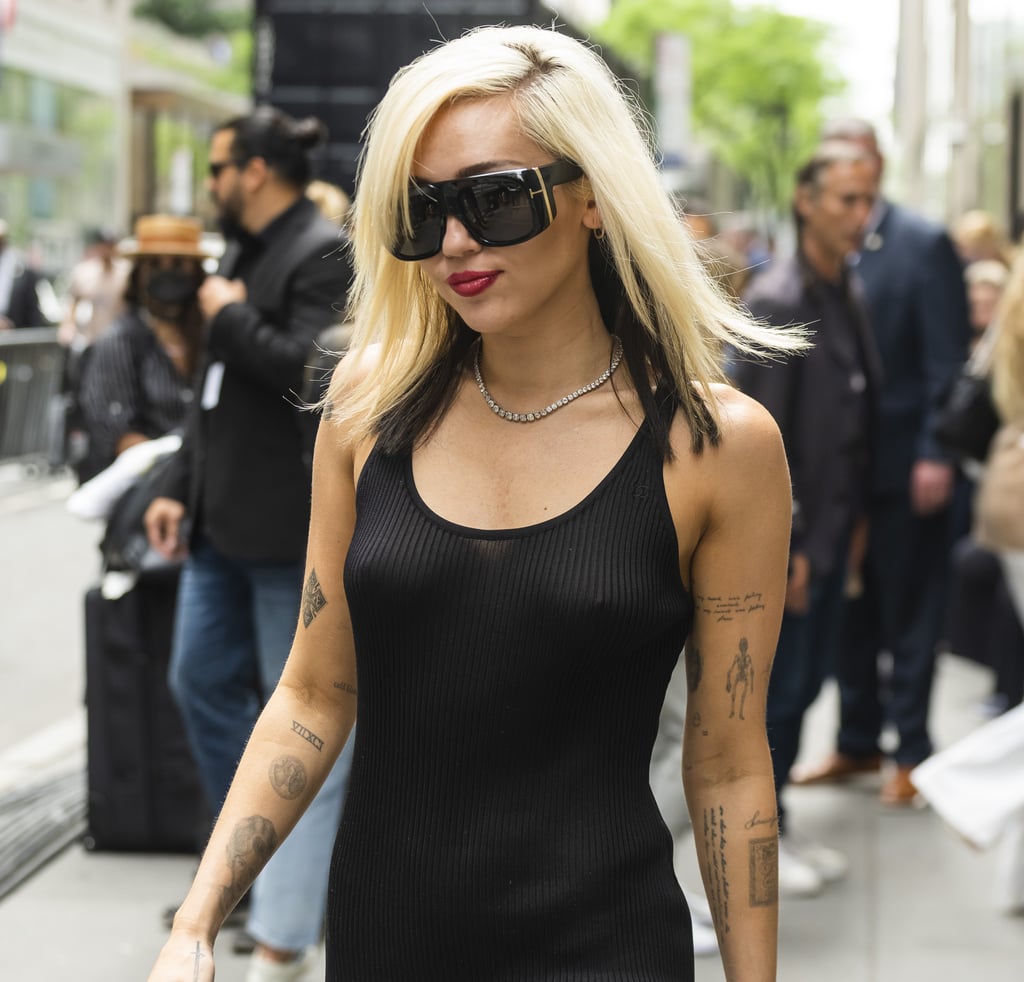 These '80s "Rock Star" Haircuts Are Making a Comeback

Eighties rock-star-inspired haircuts — like shags, mullets, and wolf cuts — have been trending.
This beauty vibe is taking over TikTok, Instagram, and red carpet events.
Get inspiration for your own '80s rock-star haircut here.
Retro beauty trends are taking over. We've seen hairstyles from the early 2000s (like butterfly clips and baby braids) and '90s (like chunky highlights and spiky updos) trending recently, but there's one decade that's really dominating in the hair department: the '80s. See the viral wolf cut and mullet resurgence as proof.
The rise of '80s rock-star hairstyles was swift but ever-lasting. It all started when Miley Cyrus put her own spin on the mullet haircut, which was her father Billy Ray Cyrus's go-to look back in the day. Since then, things have snowballed. Now, whether you're looking at TikTok or red carpet events, you can find '80s-inspired shag haircuts at every turn.
"There's no denying that '80s rock stars have had the coolest hairstyles of all time, so it's no surprise that the super-edgy and cool-girl styles have made a comeback," celebrity hairstylist Sally Hershberger tells POPSUGAR. "We're constantly looking for ways to elevate our looks, and those piecey, textured styles add so much edginess to the face. These styles are a perfect way to make your hair stand out — the more unique, the better."
But why are '80s haircuts making such a comeback right now? "As always, social media and the runway are motivating this trend," Hershberger says. "Vetements's spring 2023 show in Paris had big, bold statement hair that was reminiscent of the extravagant '80s rock-star looks."
It's hard to pin down just one look to represent "'80s rock-star haircuts," as it's more of a vibe or aesthetic than a particular style. Aside from the mullet and wolf cut (as mentioned above), some other popular rocker looks include feathered layers, messy curtain bangs, bixies, bowl cuts, perms, mixies, undercuts, and shags. Just allow Eddie Munson from "Stranger Things" season four to be your greatest beauty inspiration. (Kidding, but also not.)
This is all to say, you have options if you want to embrace a rock-and-roll, edgy look this fall. "I'm definitely seeing more and more people taking risks with their hair," Hershberger says. To get inspiration for your own '80s rock-star haircut, keep scrolling.
Source: Read Full Article