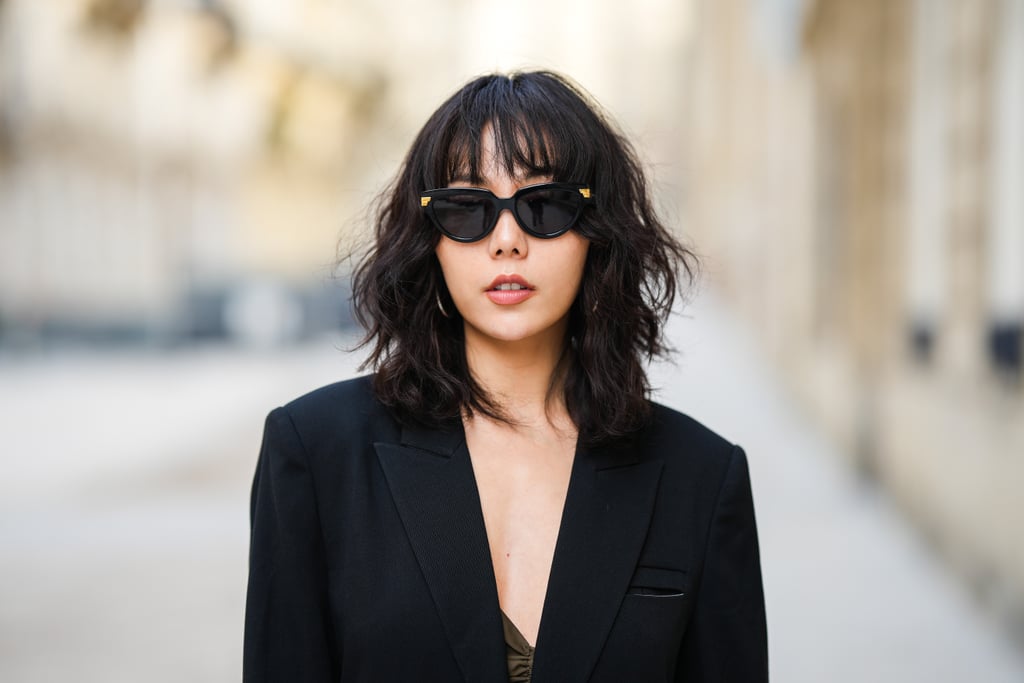 The Shag Is (Still) the Coolest Haircut Trend of the Year

The shag haircut has seen a major resurgence since its '80s rockstar days.
Shags feature loads of layers with textured, face-framing bangs.
We're breaking down how to make the cool cut look modern and fresh.
Welcome to the rebirth of the shag. It's not enough that nearly every model on the Savage X Fenty roster is wearing the choppy, layered look — now strangers walking down the street are, too. But this is not your mother's shag haircut. Think of it more as a modern twist on a completely different classic hairstyle.
"The hottest haircut trend for the last couple of years has been the lob," says NYC hairstylist Devin Toth. "It's cool. It's geometric. It's fresh, but it can get boring after a while because there's not much going on in the front. The shag haircut is, in a nutshell, a lob with bangs. It's so popular right now because it adds a different, more interesting kind of geometry around the face, and not just at the bottom length of the haircut like the lob does at the collar bone. Of course, there are variations of the bangs, the layers, and the hair textures."
What said variations have we been seeing in the next few months? "The two popular shag styles are the ultra curly, ultra layered and then straight with long curtain bangs that sweep," he says. "The curly shag is very round with a pure release of texture. It will be a seamless transition from bangs to short layers to long layers to bottom length. The straight shag can be styled however you want, but it generally has longer layers with the focus of the style being the bold curtain bangs — sweeping but not fully connected to the rest of the style."
Check out our favorite takes on the trend that are worth you pinning now, ahead — Stevie Nicks t-shirt not included.
Source: Read Full Article