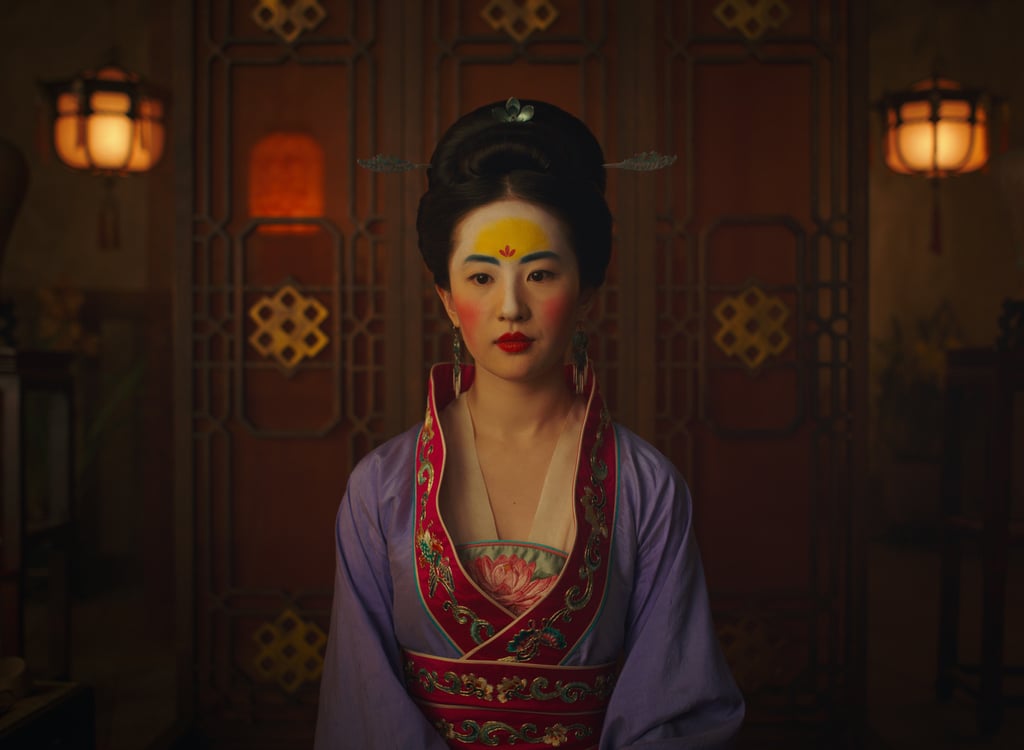 The Retro Disney Characters That Inspired Mulan's Biggest Hair and Makeup Moments

We've been anticipating the release of Disney's live-action Mulan ever since we caught word that it was in the works. Now that the premiere is finally here, we can't wait to see how this reboot takes the original animated story that we all know and love and transforms it into a larger-than-life live-action film. Judging by the official trailer, posters, and behind the scenes snapshots from filming, it's clear this is going to be a beautiful movie with elaborate hair, makeup, and costume designs.
Hair and makeup designer Denise Kum had the all-important job of bringing the movie characters to life. Leading up to filming, she spent time researching China's rich history and culture, specifically during the Tang Dynasty — the empire that Mulan's story is loosely based on — and allowed that to guide her hair and makeup decisions.
"We're not trying to be 100 percent historically accurate because we wanted to be able to have a little bit of fantasy in there as well," Kum told POPSUGAR. "You've got at once incredible naturalism and then you've got also this mysterious fantasy element which is much more a mix of incredible traditional elements of makeup and the idea of symbolism in Chinese."
Ahead, she talks about how she blended elements of fantasy with the Chinese culture and color symbolism to create each of the characters' looks. (Spoiler alert: it involves some of your favorite retro Disney characters.)
Source: Read Full Article