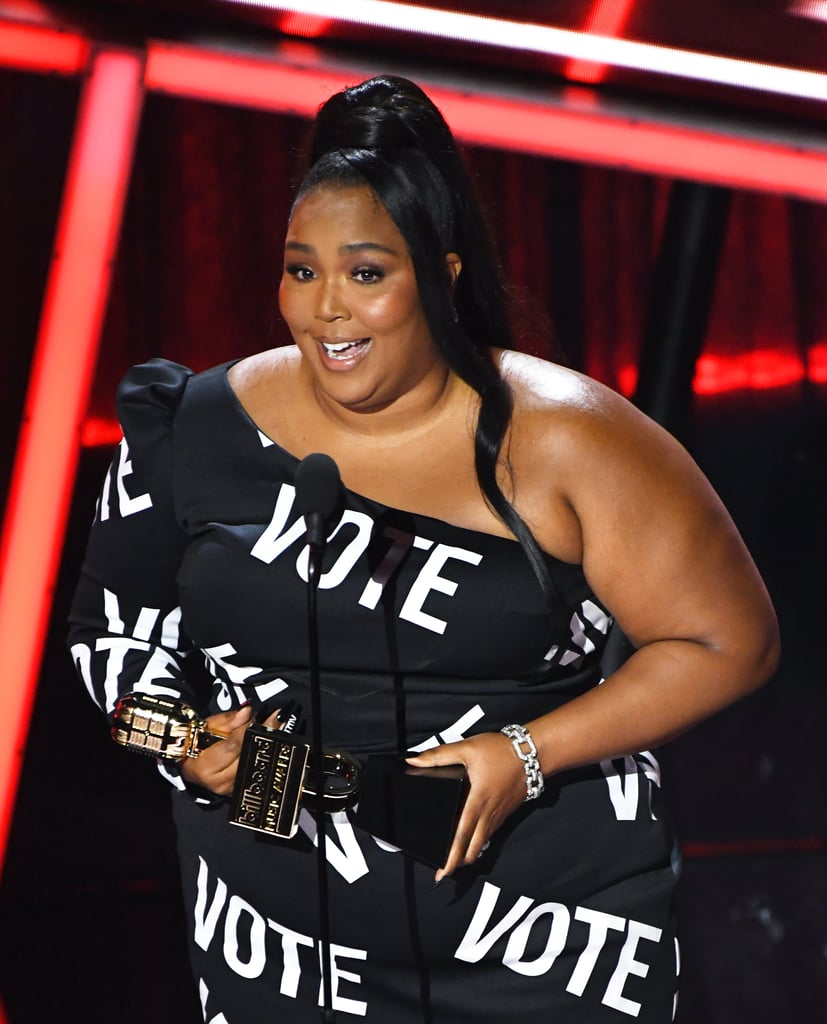 Lizzo Kept Her BBMAs Hairstyle Subtle So Her Nails and Dress Could Do Most of the Talking

It's not abnormal for Lizzo to hit a red carpet wearing a jaw-dropping gown paired with an even more stunning hairstyle to match, but when the singer attended the Billboard Music Awards on Oct. 14, she let her dress and nails do all the talking, pulling her hair back into a sleek ponytail instead.
For the event, Lizzo came dressed in Christian Siriano's now-iconic "Vote" dress, a black, one-shoulder minidress with the word "Vote" printed on it in all-capital white letters. She matched the dress with an equally powerful manicure. Celebrity hairstylist Shelby Swain styled the singer's hair for the award show, telling POPSUGAR that she decided on a low-maintenance look to avoid taking away from the important message that her dress and nails were both driving home.
"Since Lizzo was wearing a dope statement dress tonight with a very important message, we wanted to make sure her hair was slicked back off her face so we could let the dress shine," she said. "We wanted something sleek and simple but still super edgy."
Source: Read Full Article