As someone with fine hair that refuses to grow past my shoulders, I'll try anything that claims to give me longer, fuller, thicker hair—including using castor oil for hair growth. "Castor oil is an affordable treatment if you're looking to add shine, smooth flyaways, and condition your hair," says hairstylist and certified trichologist Courtney Foster. The hair oil has been used for centuries (especially in Jamaican beauty routines) for its moisturizing properties, and can be found in virtually all hair-growth DIYs and at-home hair mask recipes. But can it really make your hair grow faster? That's what I wanted to find out.
So before I slathered on a bottle of castor oil for hair growth, I asked board-certified dermatologists Hadley King, MD, and Lily Talakoub, MD, along with trichologists Shab Reslan, Bridgette Hill, and Michelle Blaisure what castor oil even is, if castor oil can actually increase hair growth, and how to properly use it at home. Keep reading for all the details.
But first, grab one of these MVP castor oils: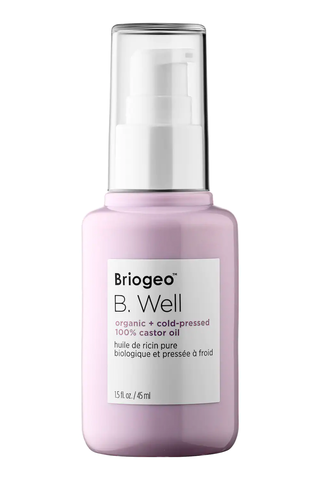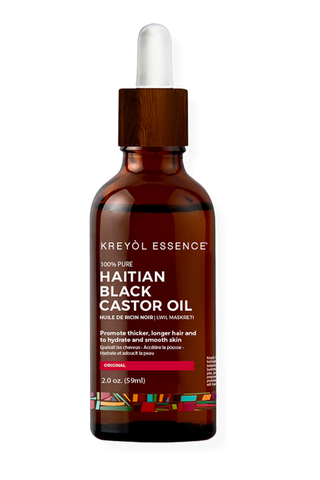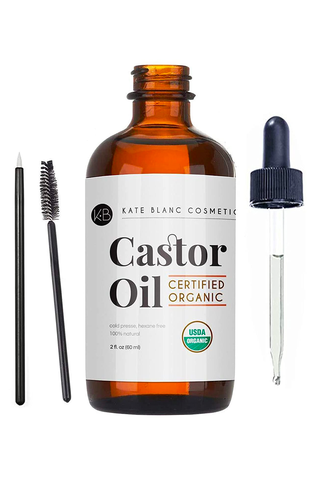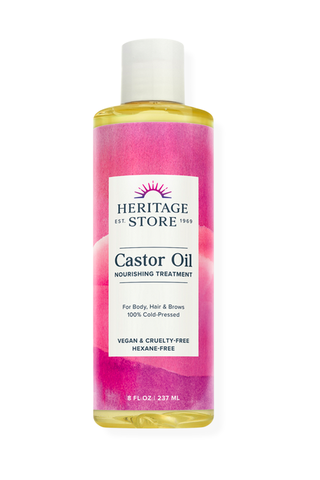 What is castor oil?
Castor oil is a vegetable oil derived from castor beans that's usually colorless, but can also be yellow or deep brown, depending on how it's made. Jamaican black castor oil is one of the more popular variations and has a thicker consistency, due to the fact that it's boiled with ash, giving it a warm, roasted scent.
Castor oil is rich in ricinoleic acid, an anti-inflammatory fatty acid that moisturizes and soothes, making it a perfect oil for dry scalps and even drier hair. To get into the science a little bit, "castor oil is a long-chained fatty acid," says Hill, meaning it has the ability to provide "proteins and nutrients to your hair follicles and help prevent inflammation in those follicles." But do these hair-healthy proteins actually work for hair growth? Keep reading.
Does castor oil increase hair growth?
Unfortunately, no, castor oil alone does not increase hair growth, Reslan says. Though castor-oil fans claim it can "stimulate" your hair follicles and "increase hair growth," there are no studies or scientific evidence proving that castor oil will help your hair grow, notes Hill. Tbh, no topical product alone can make your hair grow faster or prevent hair loss—only your hormones, genetics, health, and age can do that, explains Hill. Which is why "hair growth requires a comprehensive approach," including healthy hair and scalp habits.
These castor oil products will moisturize TF out of your hair and scalp: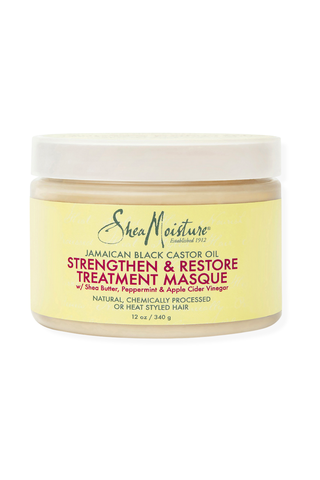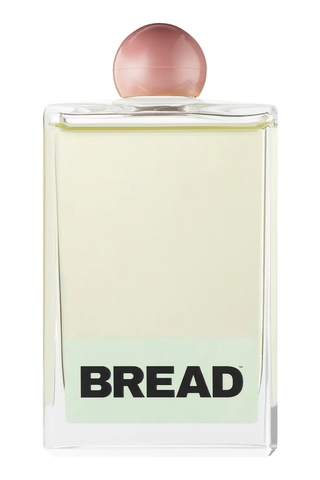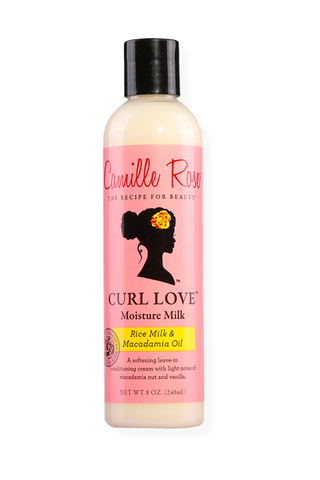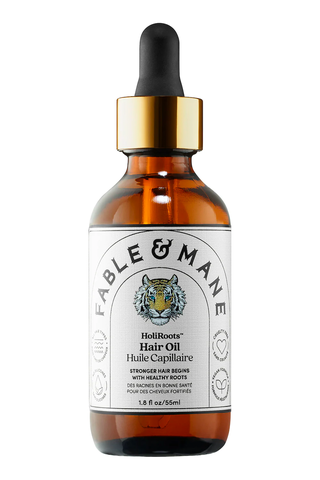 What are the benefits of castor oil for hair?
Even if it won't help with hair growth, castor oil can still lock in moisture and soothe irritation, leading to a healthier scalp and, in turn, a better environment for hair to grow. So if growing your hair super long is your goal, there's no reason you shouldn't be using castor oil to set yourself up for success. Which brings me to…
The benefits of castor oil:
What hair types can use castor oil?
All hair types can (and should!) use castor oil for added moisture and softness. But how you use castor oil and how often you use it will depend on your specific hair type. Why? Because castor oil has a super-rich and heavy consistency that can clog your hair follicles and leave your roots looking greasy if you have fine, thin, or low-porosity hair, says Reslan.
We'll break down how to use castor oil for your hair type below, but regardless of regardless of how you apply it, you'll want to add a clarifying shampoo to your routine once a month (or once a week if your scalp is oil-prone) to dissolve product build-up that can come from regular castor-oil use.
How often should I put castor oil in my hair?
How often you put castor oil in your hair will depend on your hair type. But in general, "there is no standard as far as how often you should use castor oil," says Blaisure, "but I'd recommend applying it one or two times a week for at least three months, as that's typically how long it takes to see new hair coming in anyway."
How long does castor oil take to grow your hair?
Your hair can grow up to half an inch per month, as hairstylist Patricia Williams has previously told Cosmo. But that's if you're prioritizing nutritious foods, incorporating positive coping mechanisms for stress, and keeping your scalp and hair consistently moisturized. And even then, it can take up to 90 days to see a long-term change in the health of your hair, explains Hill.
So if you're serious about trying castor oil for hair growth, you'll need to add it to your regimen for at least three months, and stick to consistent weekly applications. And hey, if after three months you still aren't seeing a significant change, at the very least you'll have hydrated, shiny-as-hell hair.
How long should you leave castor oil in your hair?
How long you leave castor oil in your hair will depend on your hair type. Fine and medium hair should smooth castor oil through their mid-lengths and ends, leaving it on for up to 30 minutes before shampooing. Coarse, thick, and ultra-dry hair types, on the other hand, can leave castor oil in as an overnight treatment or smooth it over their ends as a leave-in. Tip from Hill: Wrap your hair in a silk scarf after massaging and smoothing the castor oil onto your hair for deeper penetration (and super-shiny hair).
What are the risks of using castor oil on the hair?
The biggest risk of using castor oil on your hair is potential scalp acne and build-up, since it's so heavy and occlusive. To help limit the acne risk, Dr. Talakoub recommends keeping castor oil off your hairline and to use extra caution when smoothing it on before bedtime, since the oil can transfer from your pillowcase to your face, leading to potential breakouts.
Castor oil can also potentially make your hair look drier if it's already lacking moisture, because it seals off extra hydration from penetrating your hair, explains Hill. So to prevent accidental dryness, make sure to hydrate your hair with a routine filled with other moisturizers, like shea butter, glycerin, and panthenol before you add castor oil. You can also incorporate castor oil into your routine with a deep conditioner (whether a formula made with castor oil, or by adding a few drops to your favorite) to keep your hair from looking dried out.
And, as with all ingredients and products, there's always a chance for irritation and allergic reactions, so patch-test your castor oil on your neck before slathering it over your scalp, especially if you have sensitive skin. Castor oil isn't a common irritant, but hey—better safe than itchy.
How do you apply castor oil to hair?
There's no right or wrong way to apply castor oil to your hair—some people like to leave it on overnight, while others like to massage it into their scalp. The best method for you totally depends on your hair type and concerns. As a reminder, Jamaican black castor oil is on the thicker side, so it's best for anyone with dense or coarse hair, whereas regular cold-pressed castor oil is great for finer hair types. Here are a few options to try:
For a scalp treatment:
Hairstylist Natasha Burrell loves using castor oil for a scalp massage and an all-over hair treatment. After massaging the oil through your scalp and ends for 5 to 10 minutes, Burrell suggests sitting under a hair steamer for 20 to 30 minutes to help the oil really penetrate your scalp. When you're finished, you can hop in the shower and shampoo if your hair is fine/thin, or you can let it sit until your next wash day if your hair is coarse, damaged, or dry.
For a moisturizing pre-poo treatment:
If you have fine-to-medium hair that's prone to greasiness, smooth castor oil through your mid-lengths to ends and let it sit for 10 minutes before shampooing. But if your hair is a medium-to-thick texture, you can massage castor oil into your roots and smooth it through your ends, leaving it on for up to an hour (or overnight) before rinsing. Hill also suggests sitting under a bonnet hair-dryer to help the oil better penetrate your hair.
For a more customized treatment, you can mix castor oil with other carrier oils, like jojoba oil or coconut oil, to help dilute it and thin the consistency, suggests Burrell, which will make it easier to use, even on fine hair. On the other hand, if you want a richer formula, mix castor oil with olive oil for a major deep-conditioning hair treatment (definitely skip this one on fine or low-porosity hair, though).
For smoother, shinier hair:
If you have medium-to-thick hair that's prone to poofiness, mix a few drops of castor oil into your conditioner to make it a bit richer once or twice a week for a smoothing and moisturizing treatment.
For overnight deep-conditioning:
Coat your hair with castor oil and pop on a shower cap before going to bed. When you wake up, gently comb through your hair, hop in the shower, and rinse with shampoo and conditioner. Note: You may need to shampoo twice to fully rinse the castor oil out, if you want absolutely no residue left behind.
For moisturizing protective hairstyles:
For a gentle scalp treatment, combine castor oil with olive oil, grapeseed oil, coconut oil, and vitamin E oils in an applicator bottle every night before bed or just whenever your scalp feels itchy or dry. Peep this tutorial to see how it's done.
For healthier eyelashes and eyebrows:
Before bed, dip a clean spoolie brush or Q-tip lightly in castor oil (you only need the smallest amount) and carefully swipe it along your lash line, making sure to avoid getting it in your eye. In the morning, wash your face with your regular cleanser to remove any excess oil.
Even though castor oil won't magically grow your eyelashes or eyebrows, it can help, uh, do the exact opposite. According to Dionne Phillips, celebrity eyelash extension expert, castor oil works well at removing eyelash extensions home, as she previously told Cosmo. Just use the same Q-tip technique above to loosen the adhesive and remove the extensions, while simultaneously moisturizing your own lashes.
If you *do* want fuller lashes and brows, try these serums instead: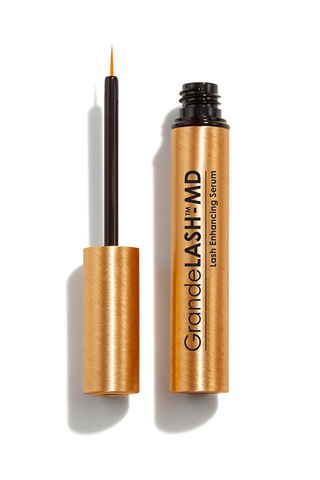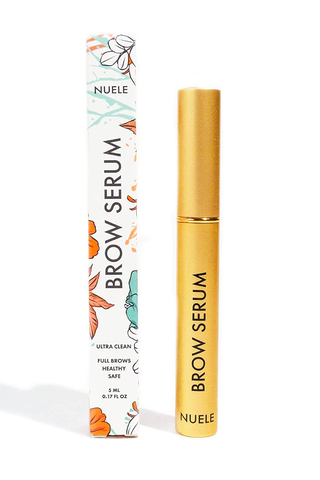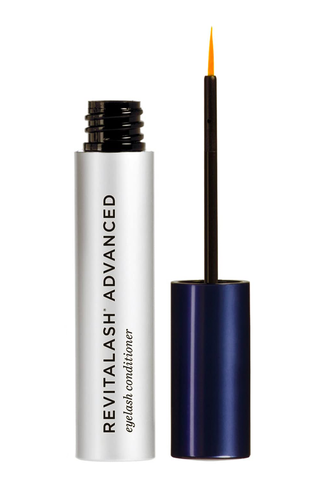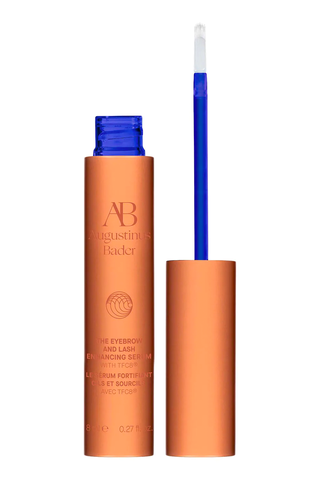 Is castor oil good for eyelashes and eyebrows?
Castor oil is safe to use on your eyelashes and eyebrows, as long as you're not putting it directly into your eyes. But remember: there's no guarantee that castor oil will make your hair grow faster, though it can act as a great lash-conditioning serum. "Castor oil moisturizes your eyelashes and can make them appear thicker and have more luster," Ilyse Haberman, MD, an ophthalmologist at NYU Langone Health, previously told Cosmo. "It's also possible that it can help prevent lash breakage, which, in turn, can lead to healthier growth."
Just remember that the skin around your eyes is thin and prone to clogging, so "using castor oil around your eyes can exacerbate milia, blackheads, and acne," says Dr. Talakoub. That goes for all skin types, btw, not just folks who are oily or acne-prone, so it's best to approach this DIY with caution if you're especially prone to clogged pores and bumps.
Final thoughts:
Unfortunately, castor oil won't make your hair grow on its own (only genetics and your overall health can do that). But it's still hydrating AF, meaning it'll leave your scalp and hair moisturized, which is a great environment to encourage some hair growth. Remember to be cautious of everyday behaviors that can cause hair loss and breakage in general, like wearing super-tight hairstyles (think: braids and tight ponytails), brushing too hard, and using excessive heat styling. Because as moisturizing as it is, even castor oil can only do so much for hair growth.
Meet the experts:
Why trust Cosmopolitan?
Beth Gillette is the beauty editor at Cosmopolitan with four years of experience researching, writing, and editing skincare stories that range from scalp acne to hair botox. She's an authority in all hair categories, but is an expert when it comes to castor oil for hair growth after testing dozens of hair growth products to finally grow-out her perpetual lob. She regularly tests and analyzes hair products for efficacy, while working with the industry's top trichologists and hairstylists to assess new formulas and brands.
Brooke Shunatona is a contributing writer for Cosmopolitan with more than 10 years of experience writing about beauty, fashion, and lifestyle articles, including microfiber hair towels and the best hair straighteners. She's well-versed in castor oil for hair growth, thanks to information from experts, product reviews, and ratings.
Nicole Saunders is the former beauty writer at Cosmopolitan with three years of experiencing writing beauty articles, like the chocolate glazed nail trend. She interviewed experts and tested castor oil for hair growth on her own hair.
Source: Read Full Article